Weather in Vietnam in July
With cloudy skies and rain at both ends and sunshine in its middle, the weather in Vietnam in July is one of complexity. The country's tapering geographical layout is to thank for this, putting it through distinct seasons in each of its three regions. Nonetheless, the weather in Vietnam in July does permit a nice stay, provided you choose your destinations wisely. Read on for a clear understanding of the weather in Vietnam in July so you can plan your dream holiday to Vietnam.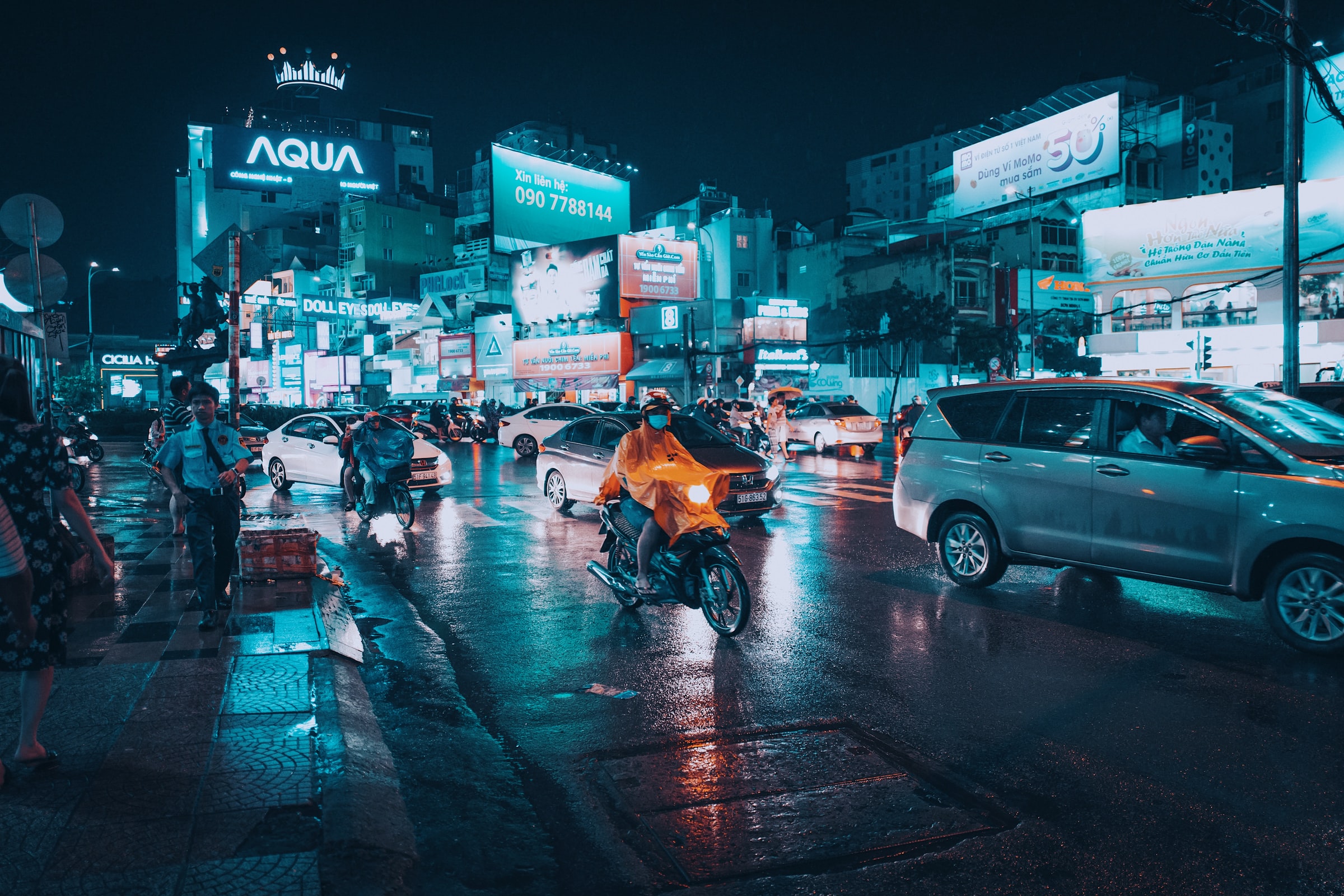 Ho Chi Minh City_Raining_(Photo Credit Jaromir-kavan)
Weather in North Vietnam in July
(Sapa, Ninh Binh, Hanoi, Halong Bay, Cat Ba)
Summer in Vietnam doesn't necessarily mean dry weather; summer and the wet season coincide in the north, which means hot temperatures and humid, rainy weather. Average temperatures hover around 30°C, accompanied by occasional storms. Sapa and the mountainous region are very wet, bringing trekking activities to a grinding halt.
Lower down the city of Hanoi is at one of its wettest months throughout the year. The weather at Halong Bay is rainy and unpredictable, and we recommend not visiting as cruises can easily get cancelled. Ninh Binh, though rainy, boasts its marvelous display of rice plantations at this time of year. Book a homestay to witness this gorgeous display.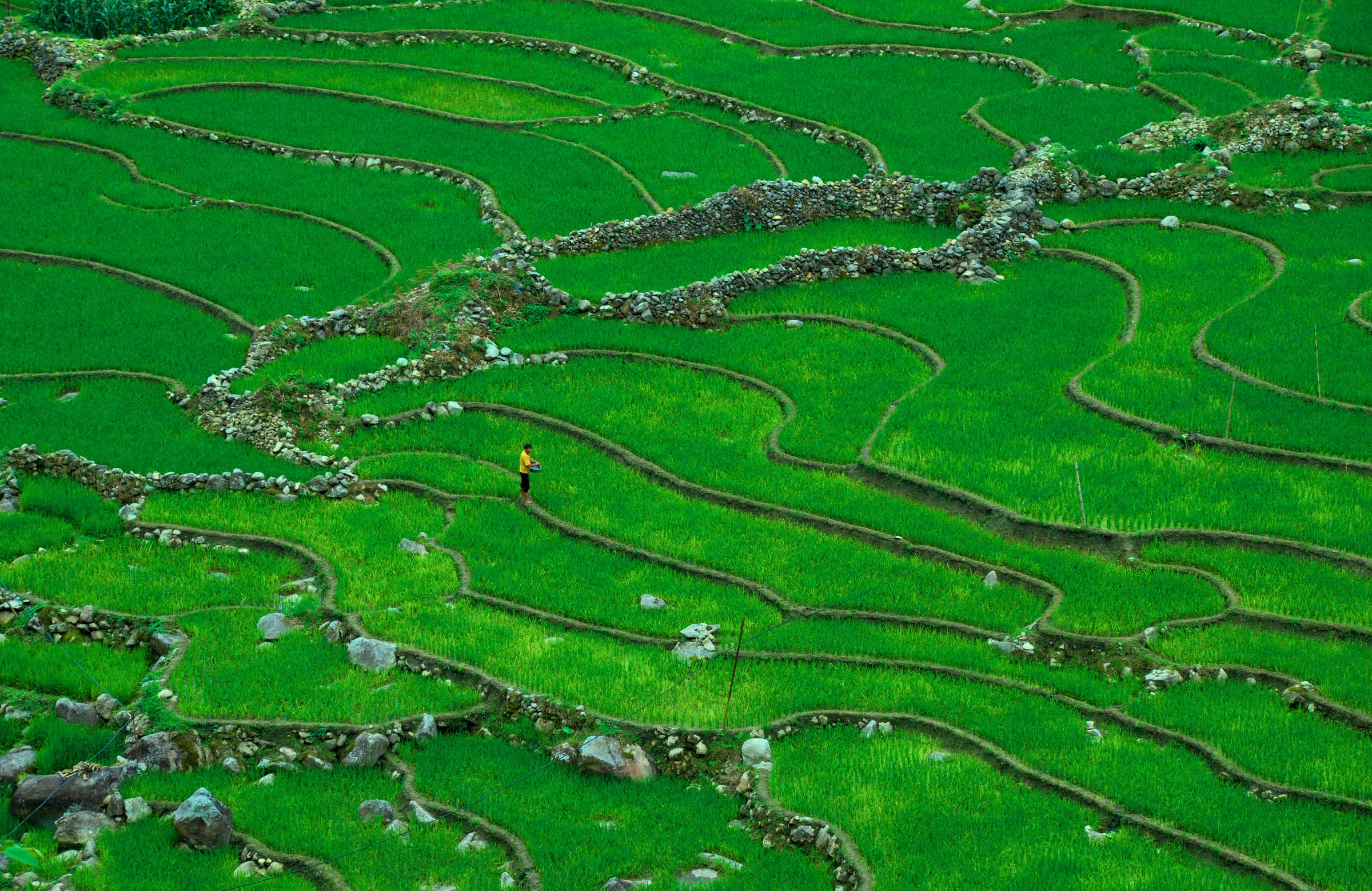 Sapa Rice Terraces Photo Credit Joss Woodhead)
Weather in Central Vietnam in July
(Da Nang, Hoi An, Hue, Nha Trang)
Unlike North or South Vietnam, the weather in Central Vietnam in July is perfect for a beach holiday. Average temperatures are at a balmy 30°C, accompanied by clear skies. Though you could experience the odd shower of rain, it is always sparse and sporadic, never lasting for more than a few minutes. The scenario is quite different in Da Lat and the central highlands though; the altitude makes it experience proper monsoonal climate. The heavy showers mean slippery paths that aren't open to trekking.
Weather in South Vietnam in July
(Phu Quoc, Mekong Delta, Ho Chi Minh City)
The weather in South Vietnam in July is characterized by mostly clear skies despite it being its wet season. Though South Vietnam's tropical climate gives it the longest monsoon season (from May to October), it isn't a monsoon that is cloudy, grey and damp. July does see heavier showers than the previous months, but they only last for a few hours at most. It mainly rains mid-afternoon, so you can plan your day around it. Average temperatures hover around 29°C. It's a good time to explore the Mekong Delta or fly over to Phu Quoc island.
It rains throughout the year in Vietnam, which means there's never really a wrong time to visit as it gives travellers the scope to have the perfect holiday catered to their likes. If you want a sunny journey through the entire country with UNESCO sites and national parks, February is the month for you. If you'd like cheaper deals while witnessing Vietnam don its green, rainy avatar, choose months like June or early July. Don't forget that you can combine it with Cambodia, or go all the way and have an Indochina trip to discover Southeast Asia's treasures. Contact us to know more.
helping you travel your way
We provide a helping hand to independent travellers who need assistance with planning and booking their trip. The primary goal is to turn your dream holiday into reality.
YOU MIGHT ALSO LIKE
LEAVE A REPLY