Weather in Vietnam in May
The best way to understand the weather pattern in Vietnam is to split it up according to its regions. The elongated shape of this interesting country causes it to experience seasons differently across the landscape. Thus, while the North may be at its best behaved, the South may be the complete opposite. Read up about the weather in Vietnam in May so you can properly plan which regions to explore for your trip to Vietnam.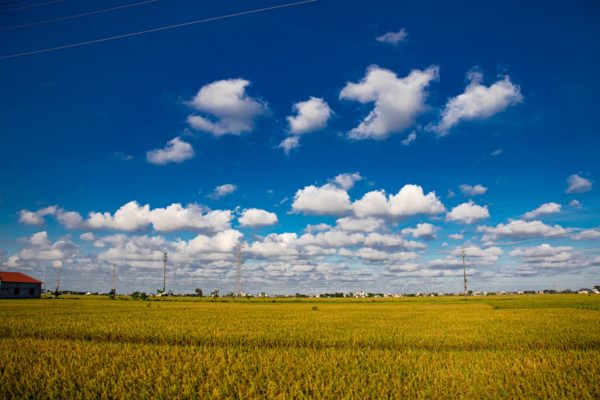 If the weather in Vietnam is in your favour, you get greeted with unforgettable views.- Photo Credit: Too
Weather in North Vietnam in May
(Sapa, Ninh Binh, Hanoi, Halong Bay, Cat Ba)
The weather in North Vietnam in May is still tolerable, though temperatures and humidity are on the rise. Average temperatures are around 30°C, though it is much cooler in Sapa and the mountainous north. Expect a stray shower or two, but not enough to foil your trekking plans. May is also the month when you can see the locals plant the rice sapling in the fields.
Known as the Halong Bay of the land, Ninh Binh is the place to go to experience the beauty of rice in Vietnam. Tam Coc boasts stretches of golden fields of rice, stretching out from the Ngo Dong river.
It is also a good time to explore Hanoi and its Old Quarter, or take a food and beer tour. Halong Bay is warm and dry, with temperatures peaking from June onwards. Expect a few showers as the humidity starts to rise. We recommend visiting at the beginning of the month to make full use of the ideal weather and cheaper than normal prices.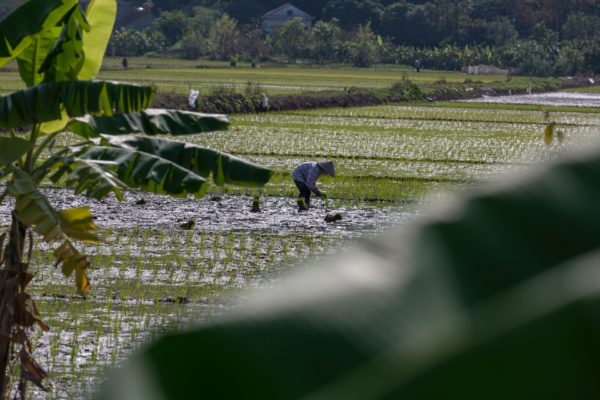 See locals plant rice in the fields in Sapa in the month of May- Photo Credit Marc Hastenteufel
Weather in Central Vietnam in May
(Da Nang, Hoi An, Hue, Nha Trang)
With perfect conditions in the cities, the central highlands and the rice paddies, the weather in Central Vietnam in May makes it the perfect place to be. Average temperatures are on the higher side, at around 31°C. Ensure you slap on some sunscreen if you're visiting the beaches around Hoi An and Nha Trang. It is also a good time to visit one of the national parks around Vietnam.
Da Lat and the Central Highlands face a few showers of rain as humidity is on the rise. But you can still expect plenty of sunshine and dry spells. You may be able to spot the lush gold of gorgeous rice fields around Hoi An, but the locals harvest it in May. You may see barren fields if you visit in the second half of the month.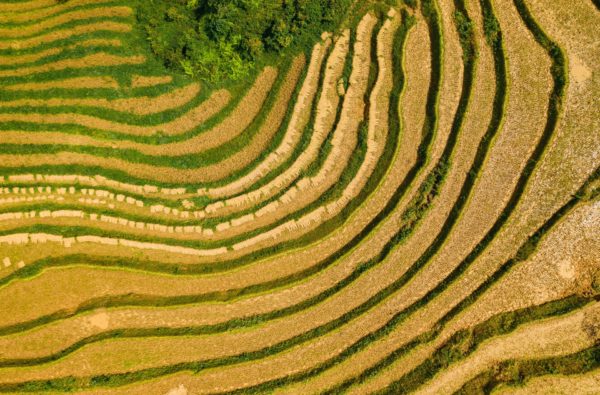 Look out for stretches of golden rice fields around Hoi An in May- Photo Credit Krisztian Tabori
Weather in South Vietnam in May
(Phu Quoc, Mekong Delta, Ho Chi Minh City)
Average temperatures in the South hover at 28°C. The drop in the heat is welcome, though it is accompanied with frequent rainfall. If the short heavy downpours are something you can bear with, the weather in South Vietnam in May won't get in your way. Nonetheless, the dry spells make it a good time to explore the region. Showers of rain are often experienced in the afternoons, leaving the mornings and evening free to explore. This is not ideal weather for the beach bums as the rain may lessen your fun at Phan Thiet and Mui Ne.
Nevertheless, you can still make a visit to the Mekong Delta's famous canals. Ho Chi Minh City is always welcoming with its heritage and great street food. While you can still visit Phu Quoc island, you may not be able to go scuba diving. If it happens to be a destination on your list, make sure you plan a visit in accordance with their visa policies.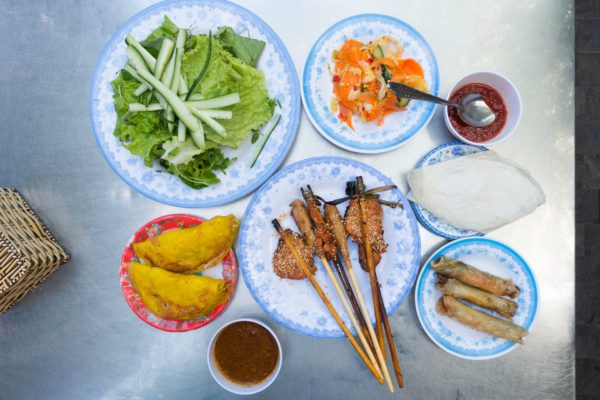 The weather in South Vietnam in May is perfect for a food tour in Ho Chi Minh City- Photo Credit Daniel-Lee
Festivals in Vietnam in May
Xen Xo Phon Festival
A lot of festivals in Vietnam are centered around their agricultural background. The Xen Xo Phon festival is one such festival, as it coincides with the harvest season. It is celebrated in the fourth month of the lunar calendar, and usually falls in either April or May.
The White Thai people of Mai Chau implore the gods for a good rainy season during this festival. They do this with traditional songs, sung by the light of lit torches by the White Thai groups walking through their villages. It is quite the sight to witness, best experienced in a homestay.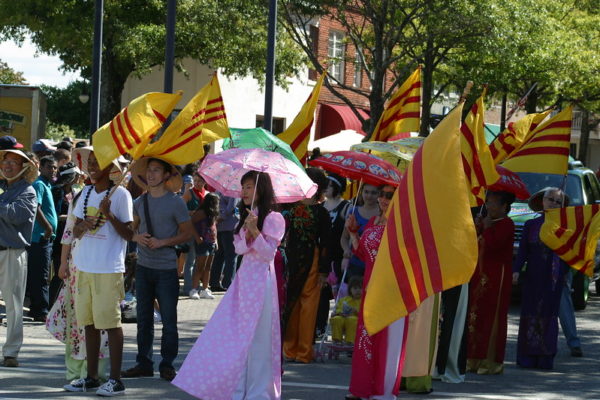 Harvesting time- Photo Credit Jalexartis
You may not be able to travel across Vietnam due to the weather in Vietnam in May. But, it is a great time to explore an entire region to the fullest, no matter your holiday duration. You can also pair Vietnam with Cambodia; it is effortlessly easy to travel between the two. Or, throw Laos in and experience all of Indochina while sticking to your budget! We can help you make the most of your trip irrespective if your budget or travel style – just hit Plan Your Trip to know more about how we do what we do.
helping you travel your way
We provide a helping hand to independent travellers who need assistance with planning and booking their trip. The primary goal is to turn your dream holiday into reality.
YOU MIGHT ALSO LIKE
LEAVE A REPLY