Tet Trung Thu: Mid-Autumn Festival in Vietnam
Vietnam has a rich culture that goes back centuries and has been influenced by years of history. The celebration of festivals in Vietnam is a testament to the respect and pride that Vietnamese hold towards their culture. Tet Trung Thu or the Mid-Autumn Festival is a festival of importance that distinguishes itself from the many other festivities observed by the Vietnamese. Marked with gorgeous lanterns, delicious food and an air of celebration, it is an excellent festival to partake in. Read our guide on Tet Trung Thu in Vietnam and book your tickets to celebrate this fascinating festival.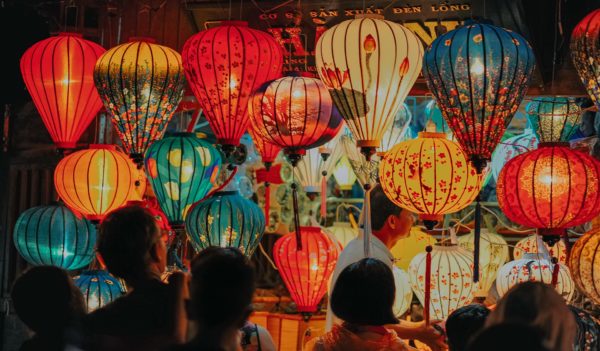 Colorful lanterns re everywhere to be found during Tet Trung Thu in Vietnam- Photo Credit Phan Minh Cuong An
When Is Tet Trung Thu Celebrated
The Mid-Autumn Festival in Vietnam is celebrated on the 15th day of the eighth month according to the lunar calendar. As the Vietnamese refer to the lunar calendar for the dates of their festivals, it often means the dates vary according to the Gregorian calendar that we are all used to. Nevertheless, it usually falls in the month of September, and occasionally in early October.
The festival traditionally marks the end of the harvest season. Locals harvest the rice in Vietnam in the month of September, namely in northern regions like Sapa and around Hoi An. It is also known as the Full Moon Festival, and there's always a bright round moon in the night sky when the festivities take place.
Tet Trung Thu 2021: September 21
Tet Trung Thu 2022: September 10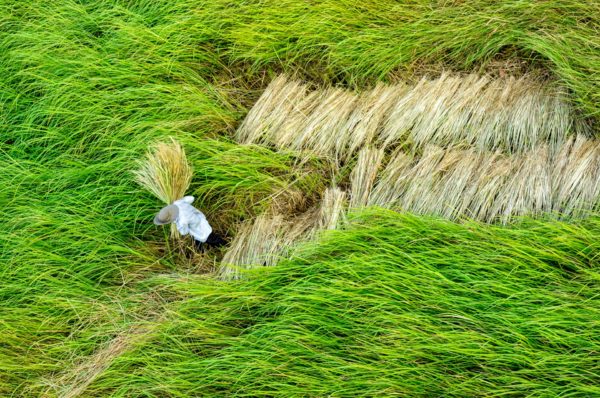 September is when locals harvest rice in Vietnam- Photo Credit Duc Thanh
What is Tet Trung Thu's relevance
Tet Trung Thu is the second most important festival in Vietnam after Tet, the Vietnamese New Year, usually celebrated in the month of January or February. It is said to have originated from the influence of China's occupation of Vietnam. However, celebrated for more than 400 years, it is wholly a part of Vietnam's way of life now. Locals celebrate the festival to give thanks to the moon for their successful harvest season. The full moon represents prosperity and a full life, and the locals gather beneath it to join in the celebrations together.
The relevance of agriculture to the lives of the Vietnamese continues to be seen in the celebration of Tet Trung Tu. Traditionally, parents would be busy in the fields tending to their harvests, away from their children. Celebrating this festival was a way for them to spend time with their kids after the hard work of the harvest. This has led to it being almost synonymous with a festival for children in Vietnam.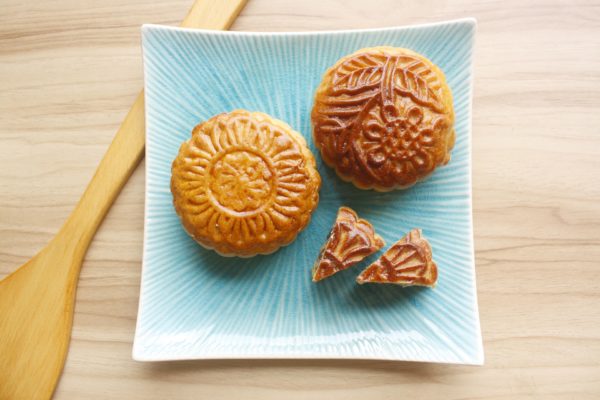 Eat mooncakes, the characteristic food during Tet Trung Thu in Vietnam- Photo Credit Meongan278
Food During Tet Trung Thu
Undoubtedly the most characteristic culinary aspect of Tet Trung Thu is the banh trung thu or mooncakes. Mooncakes are also a Chinese influence, though they're now an intrinsic part of Vietnamese culture. Mooncakes are traditionally prepared with lotus seeds and mung beans, and contain a salted egg yolk in the center. They are best had with a cup of Vietnamese tea to sip on. Today, they take on many forms that taste even better than they look.
A few weeks before the festival, stalls and bakeries in Vietnam start to sell mooncakes. These can either be sweet or savoury. The sweet ones are usually made with sugar syrup, coconut, and nuts. You can even find a sweet surprise of jelly, jam or chocolate at the center. Popular ingredients in savoury mooncakes include pork and smoked sausages, with a flaky crust on top. The mooncakes come in several colours, with pretty designs on each.
It is tradition for the Vietnamese to prepare mooncakes and send them to loved ones. You can buy mooncakes from one of the many stalls on the streets, or even try out the specially crafted mooncakes from bakeries. International brand names like Starbucks and Häagen-Dazs have their own fancy versions available as well – clearly everyone partakes in the festivities!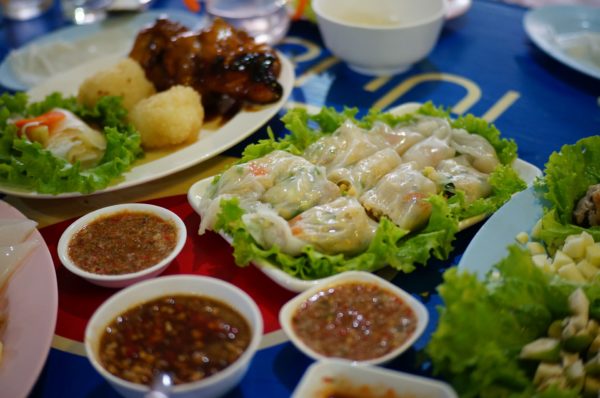 Families gather together to feast for most festivals in Vietnam – Photo Credit Zompoch
How Is it celebrated
Traditional dances, pretty lanterns and children dressing up, all form part of celebrating the Mid-Autumn Festival in Vietnam. The Dragon Dance and Lion Dance are perhaps the most characteristic – similar to Halloween, children dress up in costumes and parade through the streets. They march in a line, controlling a 'lion' made of paper and moulds, tramping to the beat of drums.
Professional groups of children go from door to door, and if the host of the house agrees, they perform a lion dance for the family. Vietnamese consider this to be a sign of good luck, and the host generally rewards them with money. Children walk around with carp lanterns, and the air of festivity is evident in the air.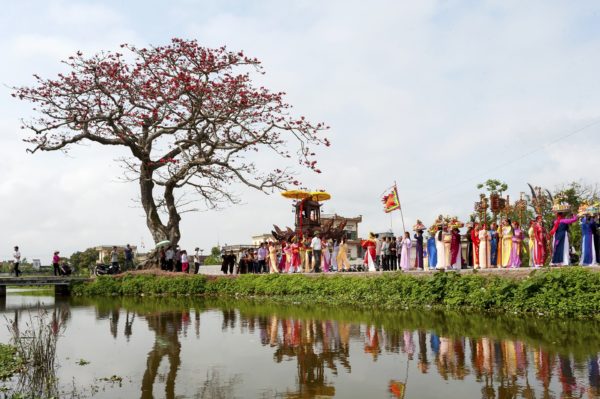 Festivals in Vietnam are marked with a sense of community and togetherness- Photo Credit QuocDung Pham
Experiencing Tet Trung Thu in Vietnam is delightful, as you get to see the people in all their fervour. Cities are beautifully lit, and streets are filled with gorgeous lanterns at night. You truly get a sense of the close connection between the Vietnamese and their culture that they so deeply revere. Whether in a homestay or a boutique hotel, we can help you to authentically experience Tet Trung Thu. Just click on Plan My Trip and we'll take it from there.
helping you travel your way
We provide a helping hand to independent travellers who need assistance with planning and booking their trip. The primary goal is to turn your dream holiday into reality.
YOU MIGHT ALSO LIKE
LEAVE A REPLY