Weather in Vietnam in June
With three distinct seasons and a coastline of over 2000 miles, the weather in Vietnam is quite complex to grasp. It is typically tropical, more so in the south which is closer to the equator. The northern mountains have actually seen snow, and typically have cooler temperatures than the rest of the country. We've drafted a comprehensive blog on the weather in Vietnam in June so you have no problems figuring out where to go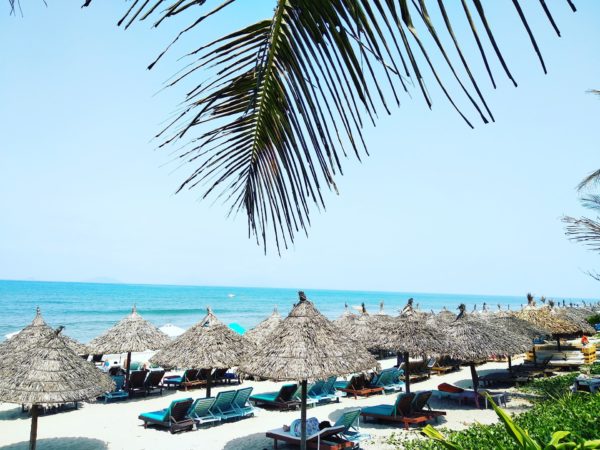 Make sure you plan your beach holiday according to the weather in Vietnam in June. Photo Credit Vu Nguyen
Weather in North Vietnam in June
(Sapa, Ninh Binh, Hanoi, Halong Bay, Cat Ba)
Temperatures and humidity are both well on the rise, which makes the weather in North Vietnam in June hot and rainy. Average temperatures are at a muggy 30°C, and this may deter quite a few people. However, Hanoi is still not as rainy as the later months. Those who can tolerate the showers can reap the benefits of cheaper prices and fewer tourists.
It is very damp and rainy in Sapa and the north, and trekking is not recommended. The hills get slippery, so if it happens to be on your itinerary, make sure you carry good rainy wear and nice shoes. On the other hand, you can enjoy the comforts of a homestay and take in the view of the locals planting rice seedlings to be harvested in September.
Halong Bay is fairly muggy and rainy as well. A trip can still be planned, but we recommend the first half of the month. This way you still have enough visibility to admire the karsts and the risk of canceled cruises due to the weather is much lower.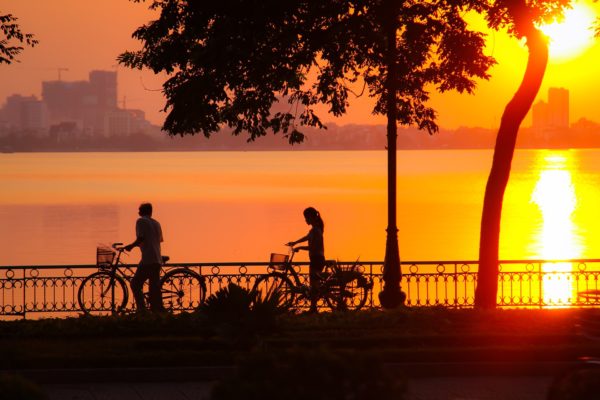 While rain is the norm, you may still get to enjoy clear skies and a sunset in Hanoi- Photo Credit Ha Ha
Weather in Central Vietnam in June
(Da Nang, Hoi An, Hue, Nha Trang)
The weather in Central Vietnam in June is practically perfect. Clear blue skies and plenty of sunshine make it perfect to visit the beaches of Nha Trang, Hoi An and Da Nang. It's a slightly different story for Da Lat and the Central Highlands, as rainfall is on the rise there. However, you can still visit it if it happens to be on your itinerary. It's a good time to drop in to the Phong Nha-Ke Bang National Park to explore its UNESCO recognized caves.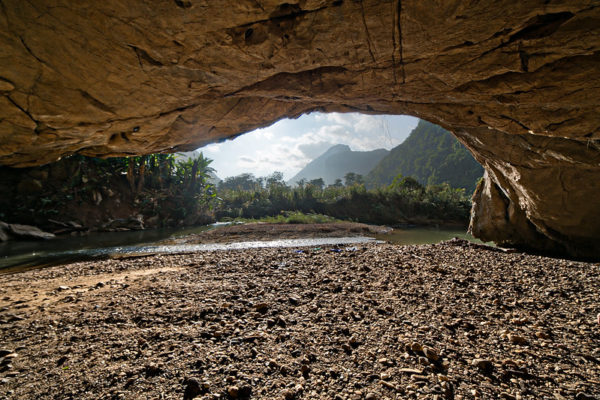 Wake up to the scenery at Shallow Cave in the Phong Nha-Ke Bang National Park- Photo credit Víctor Iniesta
Weather in South Vietnam in June
(Phu Quoc, Mekong Delta, Ho Chi Minh City)
The weather in South Vietnam in June is characterised by heavier showers of rain. While showers will be more prominent than in the month of May, they are not consistent. Despite being in its wet season, south Vietnam still sees plenty of dry days in June. Average temperatures are around 28°C.
If you drop by the Con Dao islands off the southwest coast of Vietnam, you can spot the Green Turtles nesting on the beaches of Con Dao.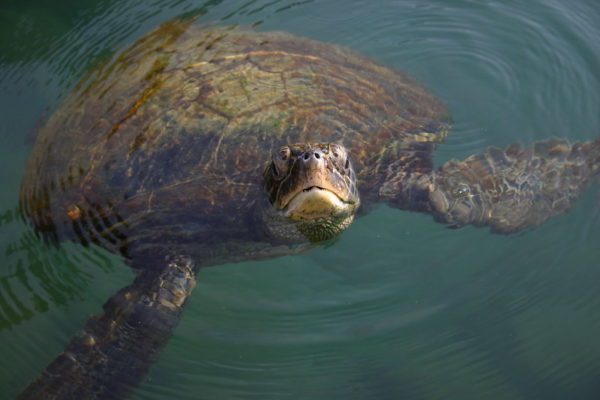 Spot green turtles nesting on the Con Dao beaches in June- Photo Credit chem7)
Festivals in Vietnam in June
Partaking in the festivals in Vietnam is a great way to understand the reverence the Vietnamese hold for their culture. Read on to know which festivals in June you can be a part of.
Nha Trang Sea Festival (Biennial)
The Nha Trang Sea Festival is held every 2 years, next scheduled for 2021. On this day, the natural beauty of the coastal city of Nha Trang is celebrated. It includes a street festival, dance and folk performances, a kite-flying festival, and sports events.
Summer Solstice Day (Tet Doan Ngo)
Celebrated on the 5th day of the fifth lunar month, Tet Doan Ngo is marked by Vietnamese making offerings to ward off illness and epidemics. Sticky rice wine (ruou nep), a traditionally Vietnamese beverage, is consumed along with sticky rice cakes.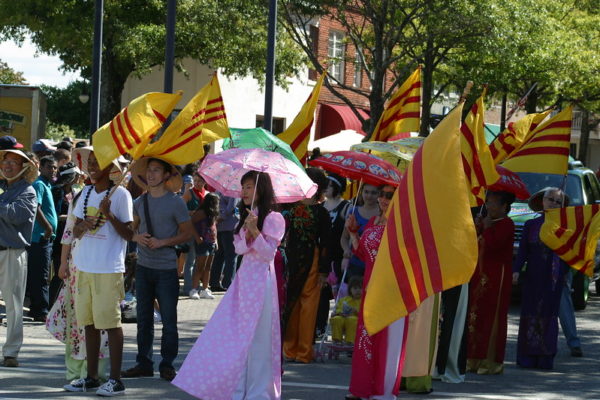 Locals wave the South Vietnam flag at the Nha Trang Sea Festival- Photo Credit Jalexartis
Make sure you have all your travel essentials for Vietnam in place. If you have the time and the inclination, consider pairing Vietnam with Cambodia; it's super easy to traverse between the two as well! Or, go all the way and experience the riches of Indochina. We can help you craft an itinerary with all your ideal destinations, keeping to your budget and travel style. All you have to do is hit Plan Your Trip and we can take it from there.
helping you travel your way
We provide a helping hand to independent travellers who need assistance with planning and booking their trip. The primary goal is to turn your dream holiday into reality.
YOU MIGHT ALSO LIKE
LEAVE A REPLY