Cambodia and Vietnam Itinerary
Cambodia and Vietnam can seem similar due to their close proximity and a general lack of awareness. Several people believe that they are similar countries with similar cuisines, cultures and experiences. This could not be farther from the truth, as each of these places are mesmerizingly unique. And each destination warrants a visit from the curious traveller.
A great way to experience these destinations and their diversity is by pairing them together. Our suggested Cambodia and Vietnam itinerary will help you do just that. For any other assistance, clicking on 'Plan Your Trip' should suffice.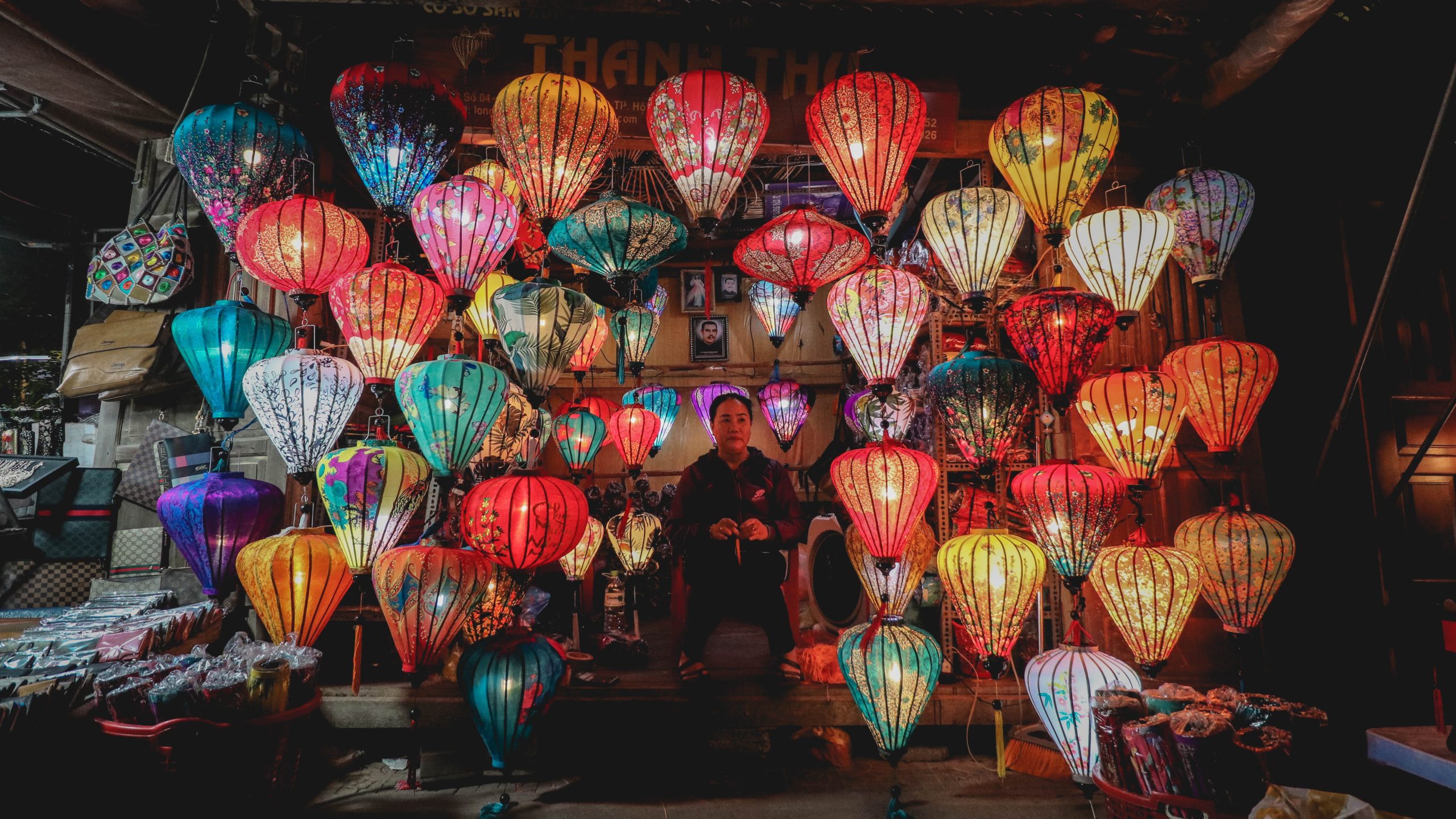 Cambodia and Vietnam are located very close to each other but are very different when it comes to cultures and experiences. Pairing the two countries in a single trip is a great idea to experience their diversity.
10 days: A brief insight to Cambodia and South Vietnam
Looking for a quick getaway but can't decide between Cambodia and Vietnam? Look no further, this itinerary will help you out. You go through four main destinations, two in each country. Though you won't be able to experience everything, you will leave enriched, wanting more.
Suggested Route: Siem Reap – Phnom Penh- Mekong Delta- Ho Chi Minh City
Highlights:
Start your trip in Siem Reap, one of Cambodia's most prominent cities, equipped with an international airport. Visit the world-famous UNESCO site of the Angkor complex- a collection of 400 temples, of which the Angkor Wat is the most prominent. You can procure a one-day pass to the complex for around $37 dollars.
Return to Siem Reap in the evening and spend the next day sightseeing. There's plenty to do in Siem Reap, so take your pick from bicycle tours to the countryside, a visit to the National Museum, or simply roaming among the Chinese-inspired shophouses and French architectural buildings. Next, you head to capital city Phnom Penh on the morning of the day after.
You reach Phnom Penh by afternoon, so you can spend some time recovering from the 5.5-hour drive and take in the sights on the following day. Once known as the Pearl of Asia, Phnom Penh is vibrant and buzzing, known for its impressive culture and architecture, religious significance, pre and post colonial history, royal heritage and its major infrastructure. Make sure you check out the Museums, and the nightlife.
With this, your stay in Cambodia comes to a close and you head to the Mekong Delta for the Vietnamese leg of your trip. Take the 5.5-hour journey by road and arrive at the rice bowl of Vietnam. You will stay in Can Tho, from where you can observe the floating markets in the early hours of the morning. Immerse yourself in the spectacular network of waterways with a boat ride, or visit fruit plantations and coconut candy manufacturers.
Head to Ho Chi Minh City for the last two days of your stay, and indulge in the street food. Ho Chi Minh City is the culinary capital of Vietnam, and the best way to experience this is with a food tour. Also check out the War Remnants museum and the Reunification Palace. You also have the option to take a one-day trip to see the Cu Chi tunnels, an impressive man-made network of tunnels used by the Vietnamese in the Vietnam War.
Budget:
This Cambodia and Vietnam itinerary is possible with any kind of budget. Public transportation is available between most stops, except between Phnom Penh and the Mekong Delta. A backpacker may have to skip out on the Mekong Delta, and instead opt for either a day trip or a two day-one night trip to the Mekong Delta from Ho Chi Minh City. A comfort or a luxury traveller can easily choose a cruise in Mekong Delta alongside an overnight stay.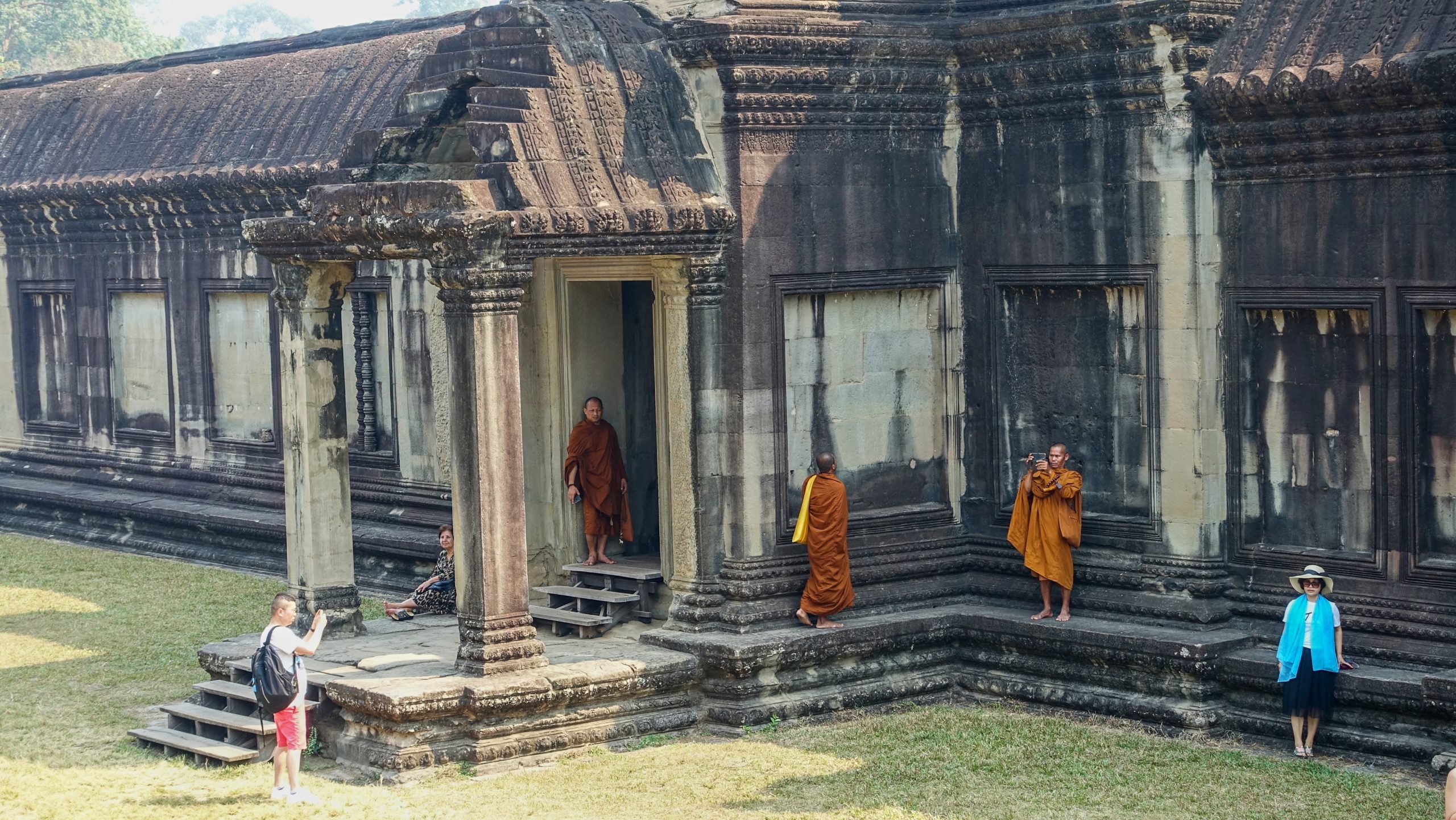 Exploring two main destinations in each of the countries would be ideal for a 10 day trip.
What you miss:
We could point out that all you get is a brief introduction to both countries that doesn't do much justice to them, but it still gives you a nice experience for ten days' worth. Mostly you'll be in cities, but the Mekong Delta will allow for some relaxation amidst its natural beauty.
However, there are no beaches that you can stop by at all. Additionally, the weather in Vietnam in the South can get very hot and humid between April and November, and rainy from the end of May until October. In case you happen to be making this trip around then, we recommend heading to Central Vietnam instead. We can help with an itinerary for that as well, click on 'Plan Your Trip' to know more.
Alternative:
You can substitute your stay in Phnom Penh and fly directly from Siem Reap to Da Nang (in Central Vietnam) to head to Hoi An. Recognized as a UNESCO World Heritage site, its Ancient Town, cut through with canals is a gorgeous sight to behold. In addition, it is known for a range of delicious cuisine. It is spared from the noise and chaos of traffic due to a vehicle ban in the centre of the city, making it that much more fun to take a cycling tour. You can then choose to travel either to North or South Vietnam, depending on what the weather allows.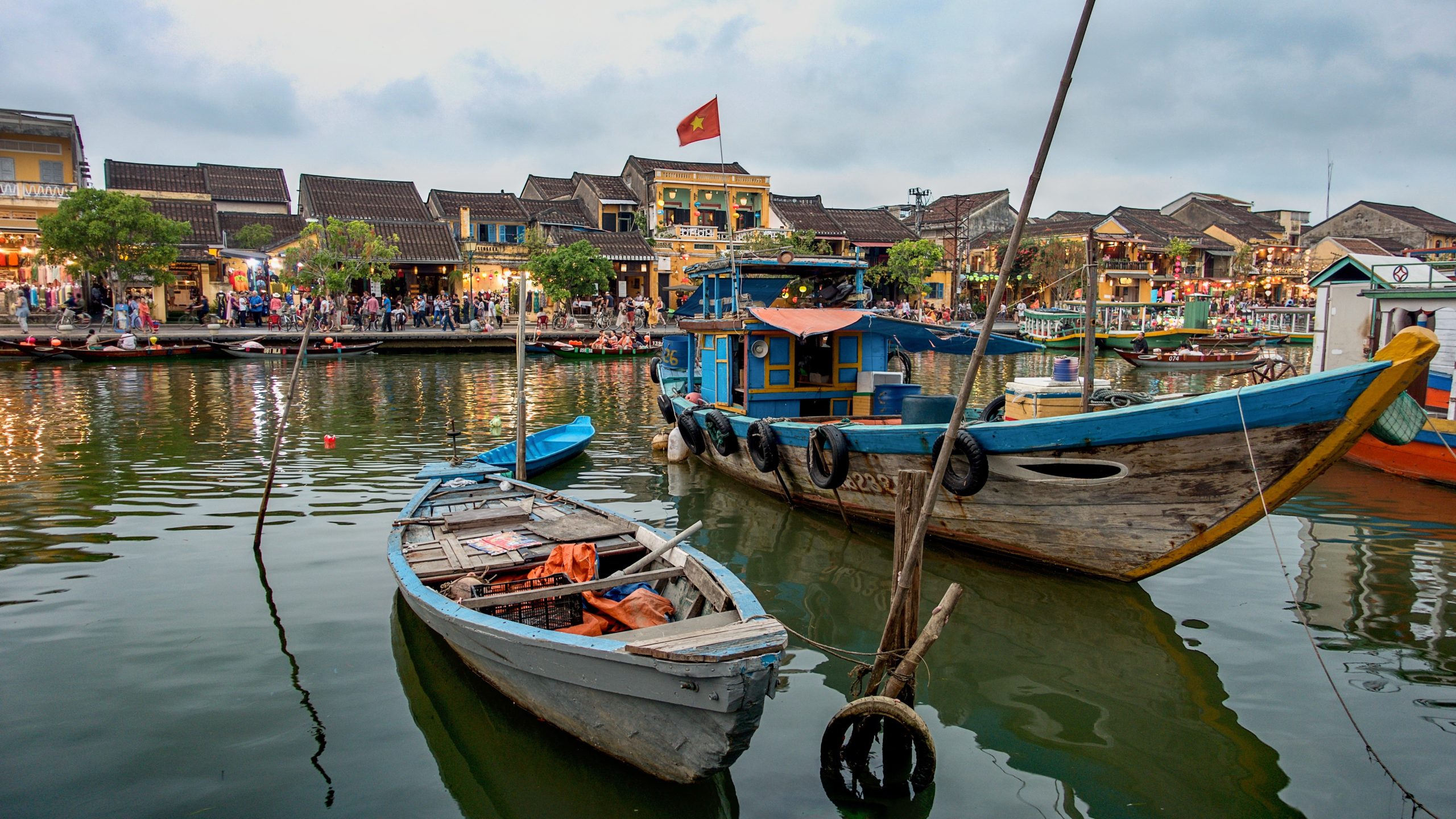 Hoi An, a gorgeous ancient town in Central Vietnam offers delicious cuisines and is the perfect getaway from the noise and chaos present in the rest of Vietnam.
2 weeks: All highlights of Cambodia and Vietnam in one trip
If you are too adventurous to stick to either Cambodia or Vietnam, two weeks across both destinations are a nice way to explore both places and yet have enough time at your destinations. Read through this 2 week Cambodia and Vietnam itinerary for some ideas.
Suggested Route: Hanoi- Halong Bay- Hoi An- Ho Chi Minh City- Phnom Penh- Siem Reap
Highlights:
This route starts off in Vietnam, in Hanoi. A beautiful city filled with culture and heritage, it makes for a great start to your journey. Spend two days here exploring the many museums, the Old Quarter, and tasting bia hoi, the local brew. Day three has you taking a trip to Halong Bay, world-renowned UNESCO heritage site and home to limestone karst formations.
Spend the night at Halong Bay aboard a junk, and catch your flight to Da Nang the next day. From Da Nang airport, Hoi An is a 45-minute drive away. An international trading port centuries ago, Hoi An today is a relaxing destination fringed by quaint countryside. Spend three nights here, taking in the sights, and perhaps opting for a bicycle tour through the city and the countryside. After Hoi An, it's back to Da Nang's airport to catch a flight to Ho Chi Minh City.
Ho Chi Minh City is the Vietnamese culinary capital, where heritage structures stand alongside skyscrapers and shopping centres. Two days are enough to visit Dong Khoi for some shopping, the War Remnants museum and the Reunification Palace, and maybe even a food tour.
Bid goodbye to Vietnam, and hello to Cambodia, as you embark by either plane or road to Phnom Penh in Cambodia. Two nights in the capital city will suffice to get your fill of their museums, French architecture and nightlife. The last four days of your holiday will be spent in Siem Reap, that you can either fly to (40 minutes), or drive to (5.5 hours). End the holiday here, discovering the city and visiting its charming markets. You can also take day trips to the Tonle Sap lake and the Phnom Kulen National Park.
Budget:
This Cambodia and Vietnam itinerary has at least two flights, a Halong Bay cruise and some long distance travel. Bound to be weighing on the wallet, this route is certainly not meant for someone with a light budget.
Additionally, with the time constraints, it is difficult to switch to overnight buses and trains. However, with hostels and budget accommodation in all destinations on the route, the trip shouldn't get too cost intense. Comfort and luxury travellers will get to enjoy the boutique hotels, convenient transport options and high-quality activities on offer.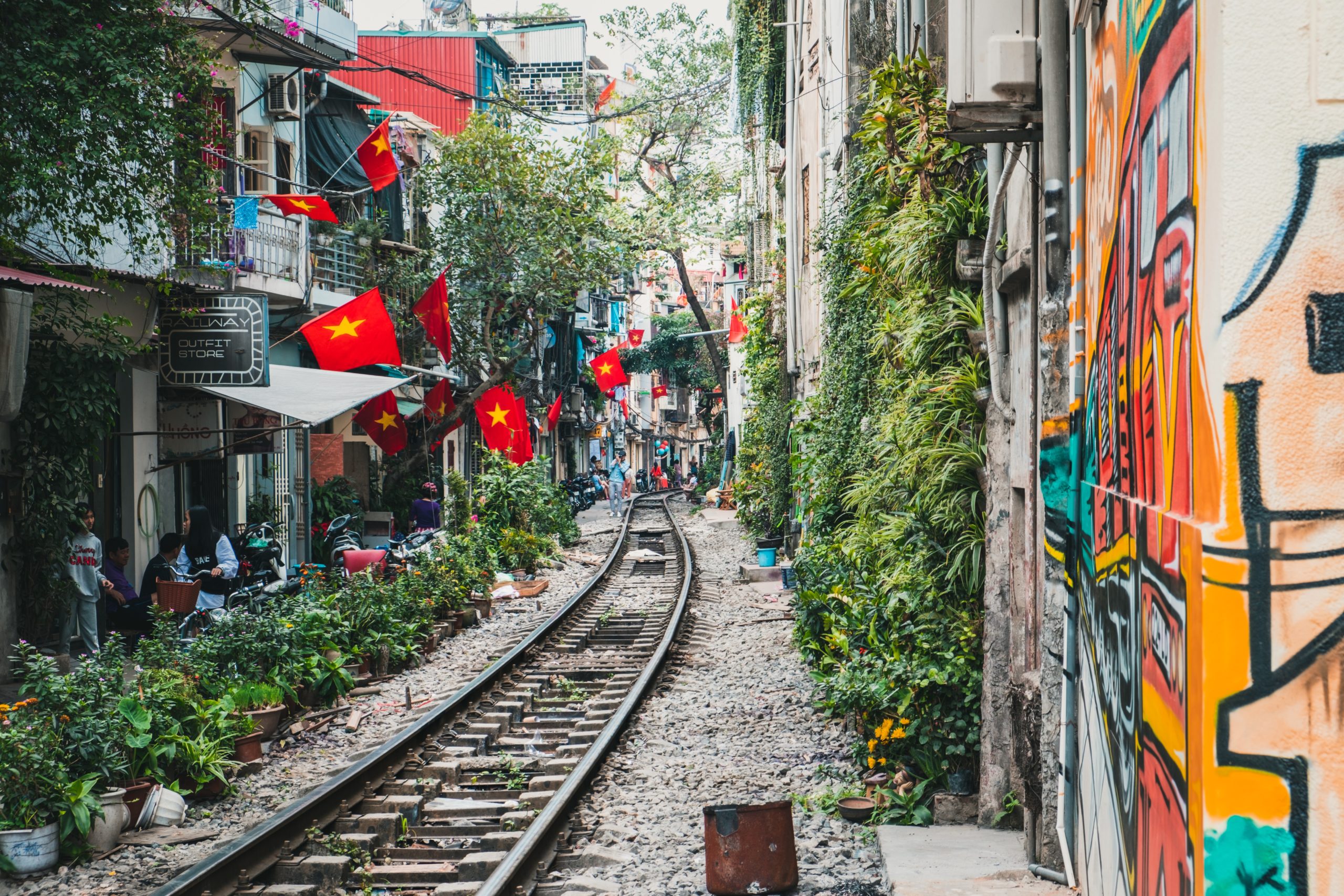 Two weeks across Vietnam and Cambodia will let you explore both the destinations peacefully.
What you miss:
Adventure! These are very classic destinations in Indochina, and aren't considered to be off the beaten path or appealing to adventure travellers. But don't worry, every destination has something offbeat you can indulge in, be it bicycle or vespa tours that take you into the quaint countryside or a city's night and street food scene. On this route, it's all about your approach to your holiday!
Alternative route:
Vietnam's weather can be a little finicky, so we recommend sticking to one or two regions within Vietnam according to the season and travel slower. Or, move your destinations around and finish off with some beach time in Phu Quoc or Hoi An. Confused? We've got you covered.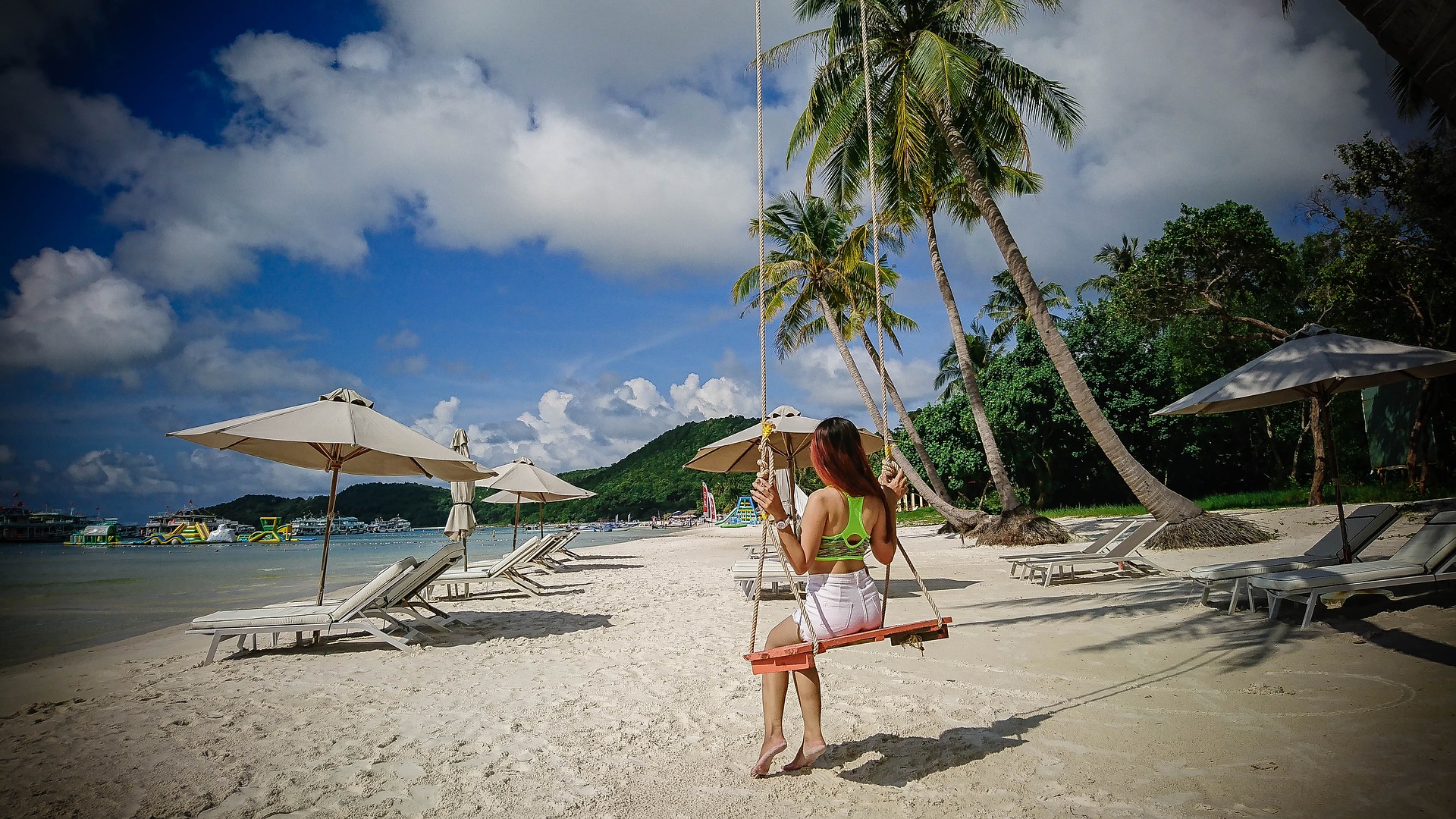 Enjoy some beach time at the stunning Phu Quoc beach in Vietnam.
3 weeks – Cultural Sightseeing, scenic adventures and relaxing beach time combined
This Cambodia and Vietnam itinerary covers a little bit of everything- historic sites, ancient cities, mountains and beaches. It is guaranteed to be a lot of fun. You'll get to adequately experience a little bit of both countries. In addition, you also breeze past Bangkok: we start this route off with flying into Bangkok, as flight availability is cheap and convenient. However, flying directly into Cambodia is definitely an open option in the event that you find a feasible flight into Siem Reap.
Suggested Route: Bangkok – Siem Reap- Phnom Penh- Hanoi- Sapa- Hoi An- Phu Quoc- Ho Chi Minh City
Highlights:
Fly into Bangkok, the capital city of Thailand, and spend a night here. Getting from Bangkok to Siem Reap is easy and convenient, and can also be cheap depending on your choice of transportation. You can travel by bus or hire private transport. The overland road journey takes approximately 7-9 hours, depending on the border crossing. Some days the lines can be long, especially in the peak season.
Or, take the 1hr flight to save time and travel with relative ease. While in Siem Reap, make sure you acquire a one-day pass to the Angkor Complex, a UNESCO World Heritage Site. It is a stunning collection of temples and is a must-see, so keep your second day in Siem Reap free. The rest of your time can be spent indulging in some bicycle tours, shopping for locally manufactured textiles, visiting charming markets or dropping into the National Museum.
Head to Phnom Penh on day six of your stay- a flight is a mere 40 minutes, while travelling by road will take you 5.5 hours. Spend two days in the capital city of Cambodia, where you can learn about the Khmer Rouge era at the Tuol Sleng Genocide museum and the Killing Fields. You can also visit the Royal Palace, the Russian market and Wat Phnom, a Buddhist temple on the only hill in the region.
Then, fly north into Vietnam, where your first stop is Hanoi, 3.5 hours of flying away. Do some light sightseeing in the capital, and spend your night aboard a train to the beautiful hill station of Sapa. Two days in Sapa are adequate; you can trek, take in the sights, interact with tribes and depending on the time of year, witness the transformation of the rice terraces.
Head back to Hanoi, and then leave for Hoi An. It is a pleasant city boasting its Old Town that has more than 800 preserved buildings. You spend three relaxing days here, after which you fly directly into Phu Quoc island for some beach time. Bask in the sun, sea and sand for a grand three days, then go to Ho Chi Minh City back on the mainland of Vietnam. In the three days before you depart, you can visit the War Remnants museum and the Reunification Palace, or even take a one-day day trip to the Cu Chi tunnels. End with a street food tour in the culinary capital of Vietnam.
Budget:
There's no escaping the minimum of 4 flights that are required in order to travel faster and see more sights. So unfortunately, this route is not very feasible for backpackers.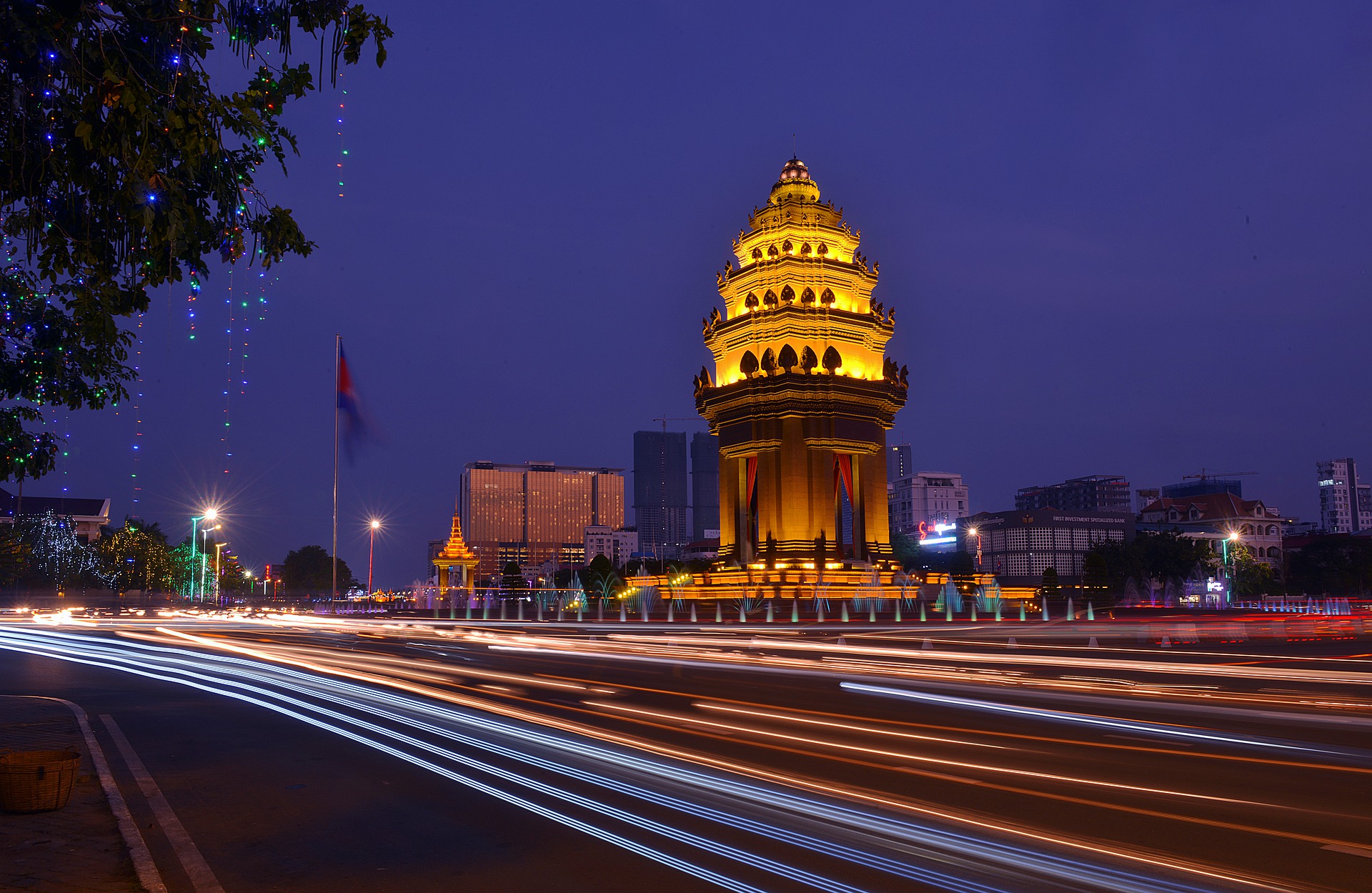 A three week trip to Cambodia and Vietnam let's you experience almost everything that these two countries have to offer, making it a super fun journey.
What you miss:
With only 5 days in Cambodia, you will certainly miss out on a fair bit. You also have to skip out on a few characteristically 'Vietnam' destinations, like Halong Bay, the Mekong Delta and Hue. But, the experiences you do get are wide-ranged so you won't feel like you are missing out. There's a good chance you may feel an inclination towards either one of these countries. In that case, our three week itineraries on Vietnam and Cambodia will definitely help you out.
Alternative routes:
This Cambodia and Vietnam itinerary can be reversed with ease. Instead of starting off in Cambodia, start with Vietnam instead, and fly to Siem Reap after 12 days. Spend the rest of the trip in Siem Reap, Phnom Penh and Koh Rong. Koh Rong, a beach island, is a lot less touristy than Phu Quoc in Vietnam. You can then fly back from Phnom Penh or take a flight from the airport of Sihanoukville to Bangkok.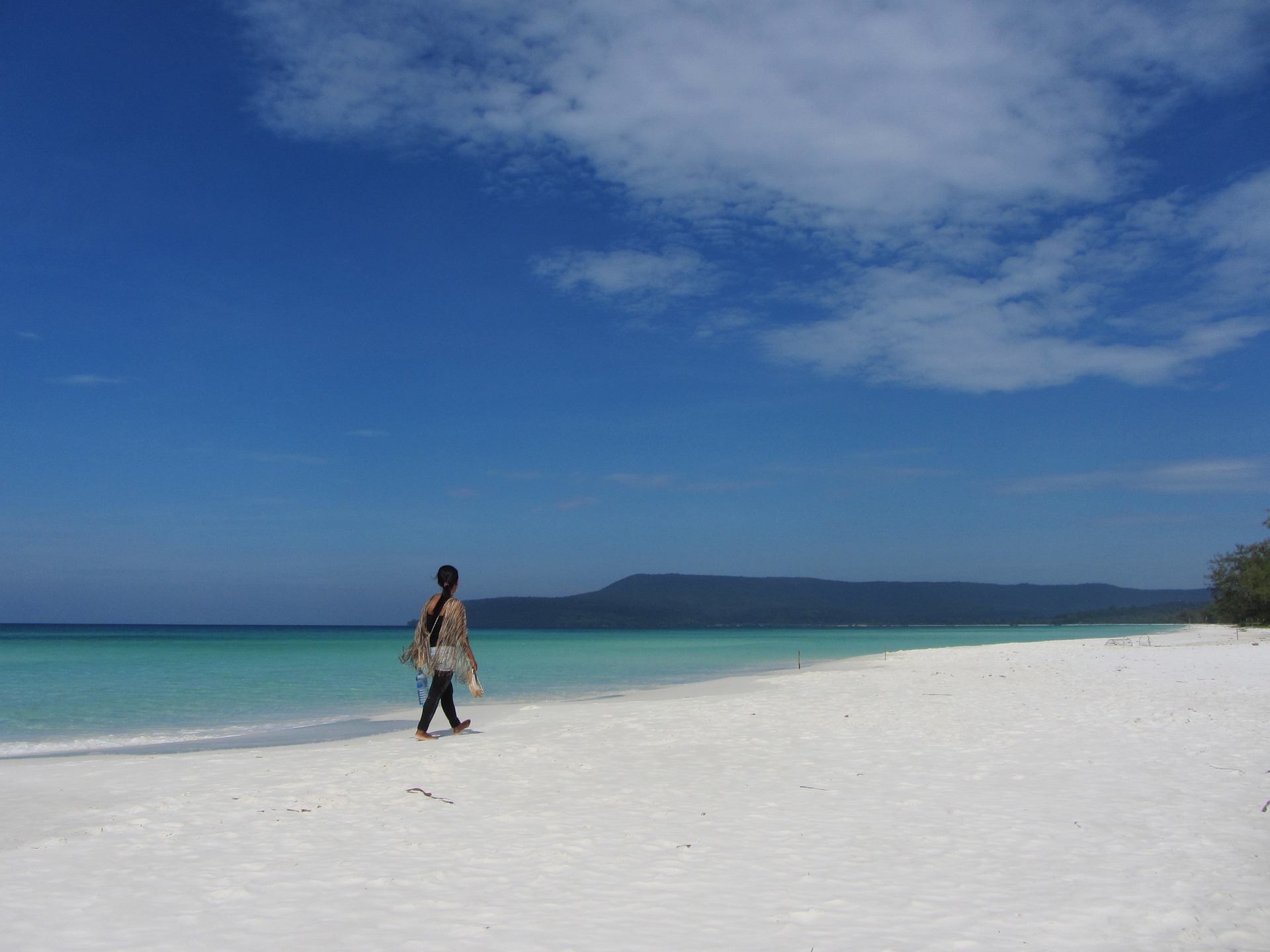 If you are looking for a less touristy beach then Koh Rong is just the place for you. A gorgeous beach island in Cambodia is a great option to add to your list.
Cambodia and Vietnam are both individually unique though they are in such close proximity. Each has an amazing history, unique culture and delicious food, all diverse yet mesmerizing. We hope our Cambodia and Vietnam itinerary has inspired you to make your way here. This could be the journey of a lifetime, and we would love nothing more than to help you plan it. Click on Plan Your Trip, and let's get started.
helping you travel your way
We provide a helping hand to independent travellers who need assistance with planning and booking their trip. The primary goal is to turn your dream holiday into reality.
YOU MIGHT ALSO LIKE
LEAVE A REPLY