How long to spend in Sri Lanka
Sri Lanka is a country with tons to explore, don't let it's size have you believe otherwise. Be it wildlife excursions, relaxing by the beaches of Sri Lanka, learning about the country's culture, or adventure activities, Sri Lanka has it all. With all that there is do, it could be a task deciding how long to spend in Sri Lanka. You can gauge a quick understanding of the island in just a couple of days. But exploring every aspect would require a lot more time. For an authentic experience of the entire country, we would suggest you spend at least 10-14 nights here. This enables you to explore the beautiful beaches, lush green landscapes, exotic wildlife and the cultural triangle of Sri Lanka. Here's a rough Sri Lanka itinerary to give you a better idea when it comes to planning your Sri Lankan holiday.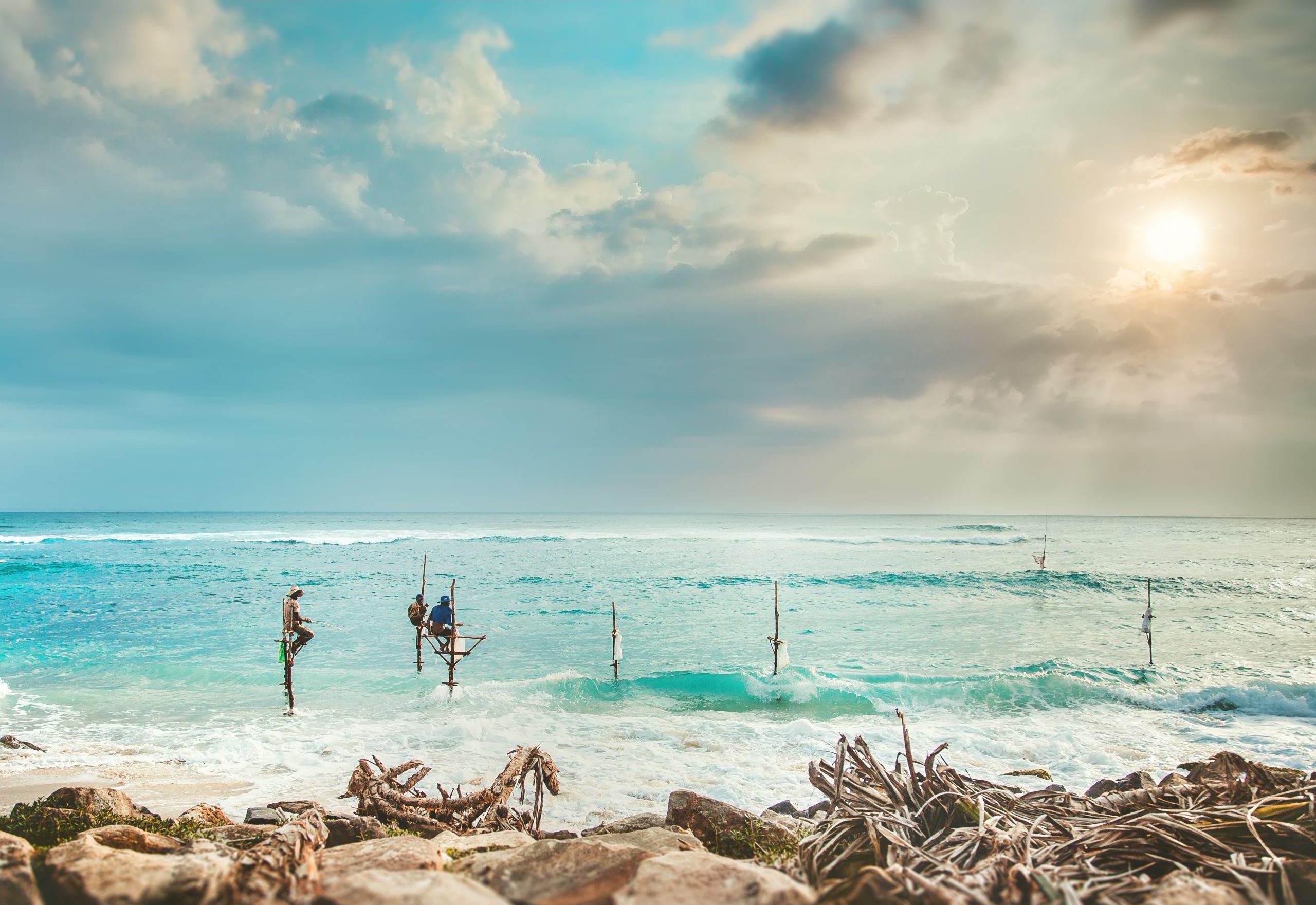 The activity of stilt fishing is an old Sri Lankan tradition.
TRAVELLING TO sRI LANKA FOR ONE WEEK
Being a small island, you will be able to visit few cultural cities of Sri Lanka in a span of 4-5 days. You would then have to pick between the pristine beaches of Sri Lanka and landscapes of the hill country. A few picturesque sites will have to be discarded due to lack of time.
You can cover the most popular attractions such as the hill country and cultural triangle of Sri Lanka, but with only a night or so at each place. If you're a wildlife enthusiast, you might also be able to squeeze in Minneriya National Park. But this is not as big nor as impressive as National Parks like Udawalawe and Yala. Both these National Parks would need a couple of days to enjoy the place thoroughly. Being an island country, ending your trip along the palm fringed coastline would be ideal.
While a week just might be enough for you to explore a mixture of the prevalent places, we suggest doing at least a minimum of 10-14 nights to get the most out of your trip. In this case you could also spend some time indulging in exciting adventure activities or cultural experiences.
One of the most popular attractions in Sri Lanka- Sigiriya Rock.
TRAVELLING TO sRI LANKA FOR Two weeks
If you ask us how long to spend in Sri Lanka, Fourteen nights is the optimum amount of time we would suggest. This would give you enough time to see the cultural and religious sites, hike in the hill country and also spend a few days relaxing by the white sand beaches of Sri Lanka. So you can cover a lot more ground, than you would otherwise be able to, in one week.
After flying to Colombo, we would advise you to head north and tour the cultural triangle of Sri Lanka first. This would include Sigiriya, Dambulla, Polonnaruwa and Anuradhapura. Ypu may not visit all sites but this purely depends on your interests. Here, you can visit popular Buddhist sites such as the Golden Temple, Gal Vihara (Sinhalese granite rock carvings of Buddha), and ancient ruins of lost civilisations. We recommend spending about three days exploring this region, including a morning to climb the famous Lion Rock in Sigiriya.
You can then go on to explore the hill country, a beautiful mountainous region in central Sri Lanka. Including a few stops in the hill country also makes it easier to visit the tea plantations. We would suggest taking one of the scenic train journeys passing through waterfalls and mountains. It's also worth visiting places like Kandy, Nuwara Eliya and Hatton. A few hikes can also be added to your trip if you're one of the more adventurous wanderers.
After spending some time in central Sri Lanka, head to the north east or south coast of the country to spend a few days relaxing on a beach. Trying out some water sports and taking a whale watching tour also make for interesting experiences. You may also have the chance to visit the old Dutch colonial town of Galle before heading back to the airport. This amount of time allows you to participate in the finest activities Sri Lanka has to offer. And you wouldn't have to rush throughout your trip to experience everything either.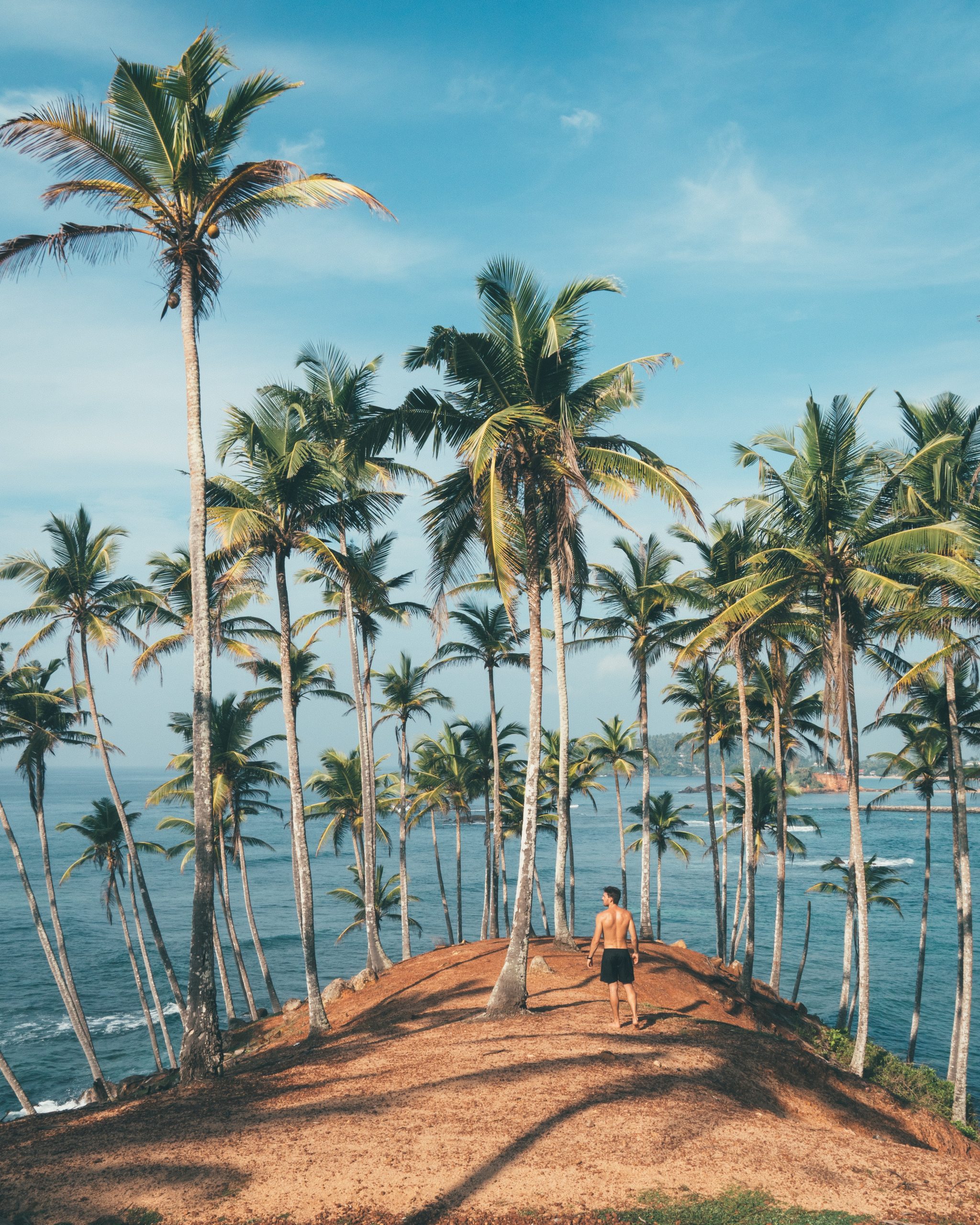 The idyllic Mirissa beach on the south coast, makes for a postcard perfect destination.
Three weeks or longer in Sri Lanka
Staying in Sri Lanka for over three weeks allows you to see everything you desire, plus more! You have time to visit temples, hike the best routes (such as Adam's Peak), visit a National Park to witness elephants bathing in their natural habitat, and complete your trip at a paradise beach resort.
For three weeks, you can include places such as Anuradhapura, one of the ancient capitals in the northern-central part of Sri Lanka, or Ella, a mountainous town in the hill country. You can take guided safari tours at a selection of National Parks to observe wild elephants, leopards and crocodiles and more. You can also explore the offbeat destinations where you acquire a more local experience of Sri Lanka. Places such as Trincomalee beach and Jaffna are a couple of them you can visit. In this space of time, you won't have to travel by car or public transport everyday. This allows you to travel at a slower pace and enjoy your trip properly.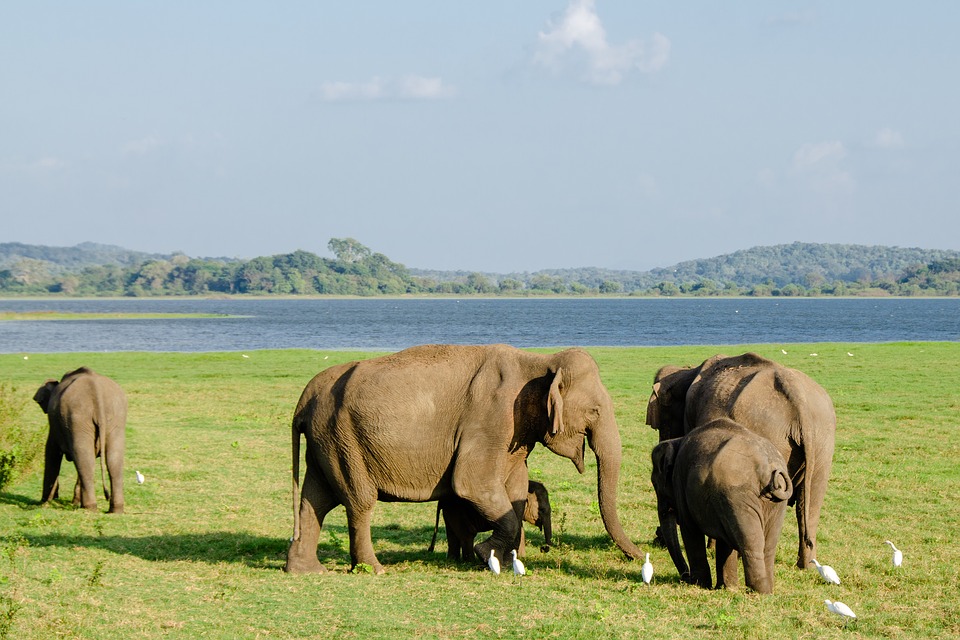 Spotting wild elephants at the national parks in Sri Lanka is an unmissable experience.
Travel in Sri Lanka can be budget-friendly, and the food in Sri Lanka is quite affordable. Additionally, if you're wondering how long to spend in Sri Lanka, there's tons of places to visit, each with it's own unique characteristics. So don't underestimate the amount of time to spend on this gorgeous island. Whatever your decision, we can help plan your trip while making the most of all the time you have here. Leave it to us to customize your trip based on your interests, needs and requirements and provide you with the best possible route along with making all the necessary arrangements from accommodation and transport to activities, be it adventure or exploring the regions culture.
helping you travel your way
We provide a helping hand to independent travellers who need assistance with planning and booking their trip. The primary goal is to turn your dream holiday into reality.
YOU MIGHT ALSO LIKE
LEAVE A REPLY