best places to visit in sri lanka
A travelers paradise, picking the best places to visit in Sri Lanka could be an overwhelming task. Blessed with ample of jewels to explore, this island country is bound to leave you awestruck . If you're planning to visit the island and are unsure of the places to visit in Sri Lanka, based on your interests and travel preferences, here's a little something to get you started. For more information don't hesitate to drop us a mail or simply click on PLAN YOUR TRIP and leave the rest to us. Known for its beaches, rich culture, dense wildlife population & gorgeous hill country, you are spoilt with a number of choices. Here's our list of the best places to visit in Sri Lanka with a blend of hidden gems and tourist hotspots.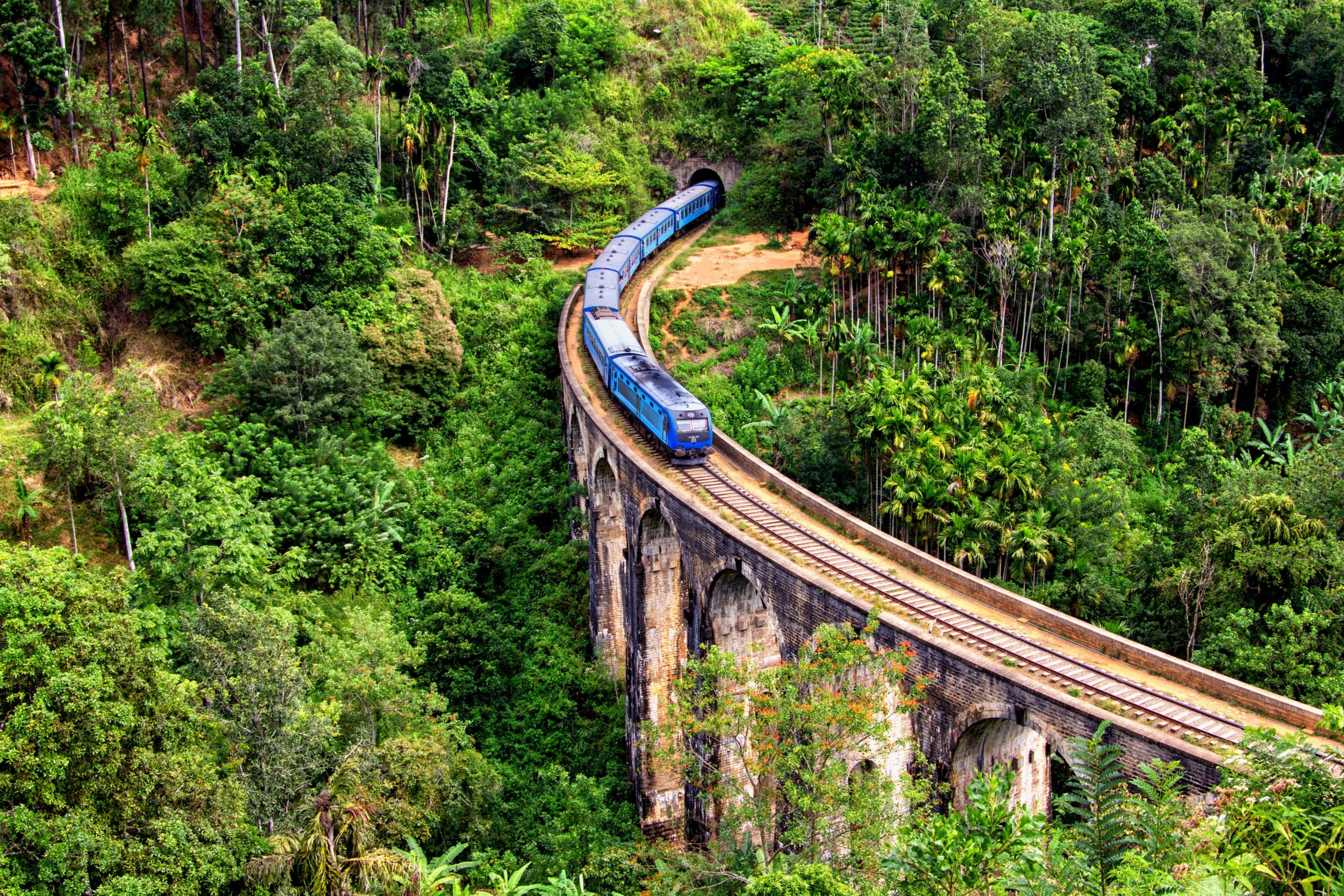 Most scenic train ride from Kandy to the gorgeous hill country region of Ella.
Polonnaruwa
Looking to go off the beaten path while still exploring all the prime sites of Sri Lanka's renowned Cultural Triangle? head to this ancient capital city of Sri Lanka, brimming with temples, religious buildings and ancient ruins. Polonnaruwa is the ideal city to explore for an insight into the country's rich history that dates back to the 11th century. The ancient ruins allow you to experience the authentic essence of the island before it was commercialized. It also helps steer away from the generic image of beaches and tea plantations, usually associated with this island country.
Polonnaruwa makes for a great base to make day trips to explore Sri Lanka's cultural hub. Given the city's proximity to other popular sites like Anuradhapura, Minneriya National Park and Sigiriya. Some of the best sites to explore here include, The Royal Palace, The Sacred Quadrangle and The Gal Vihara. Explore the region on foot or even better, rent a bicycle for this cultural excursion.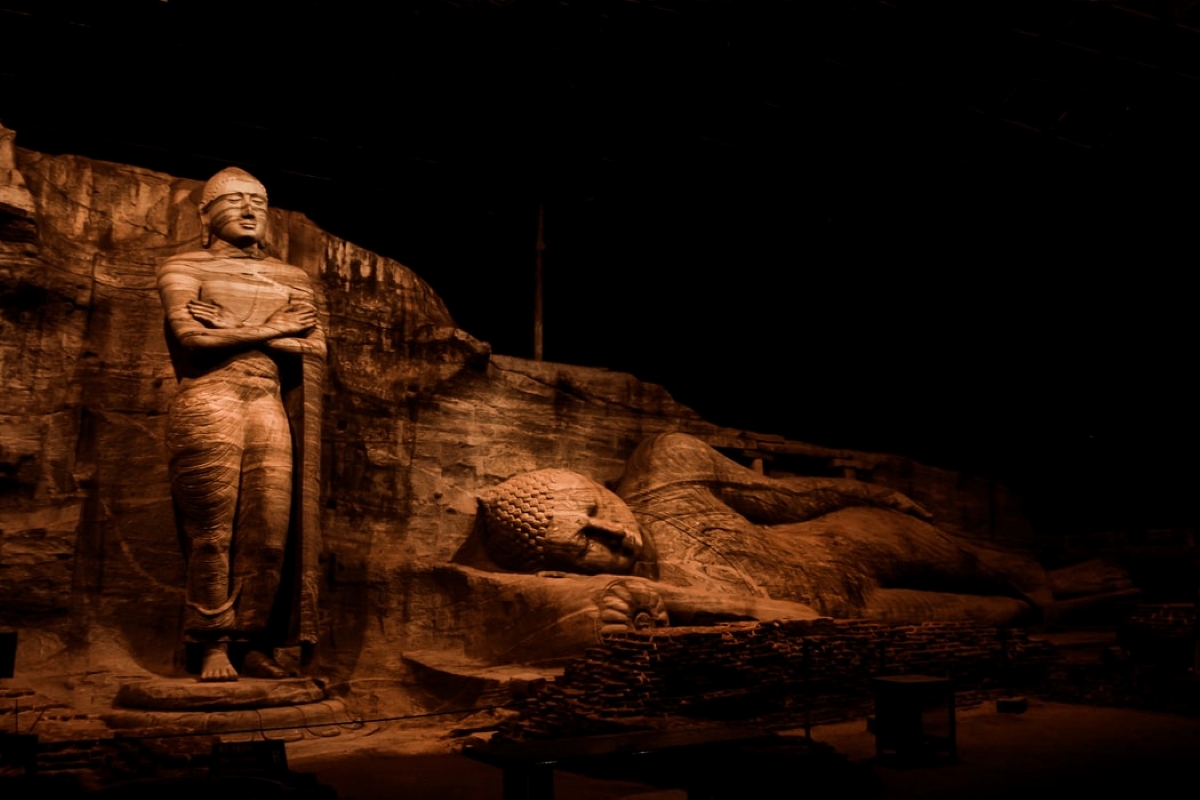 Experience the diverse culture & rich history of Sri Lanka in the Ancient Capital city of Polonnaruwa.
Sigiriya Rock
A must visit site, The Sigiriya Rock is located in the central region of the island and at the centre of Sri Lanka's cultural triangle. The ancient rock fortress was formed from the magma of an extinct volcano. Fascinating & mysterious, the fortress reveals it's beauty as you go higher. It's history, architecture & gorgeous view, make the climb worth it. Commence your climb in time for sunrise and to escape the crowds. Sigiriya also makes for an ideal base to take day trips around the cultural triangle. Visit the rock complex to discover the remains of a ruined palace that's surrounded by canals and huge gardens. You can also find frescoes that have been around since the 18th century, at the site. The beautiful water gardens at the Sigiriya Rock add just another dimension to the beauty of the place.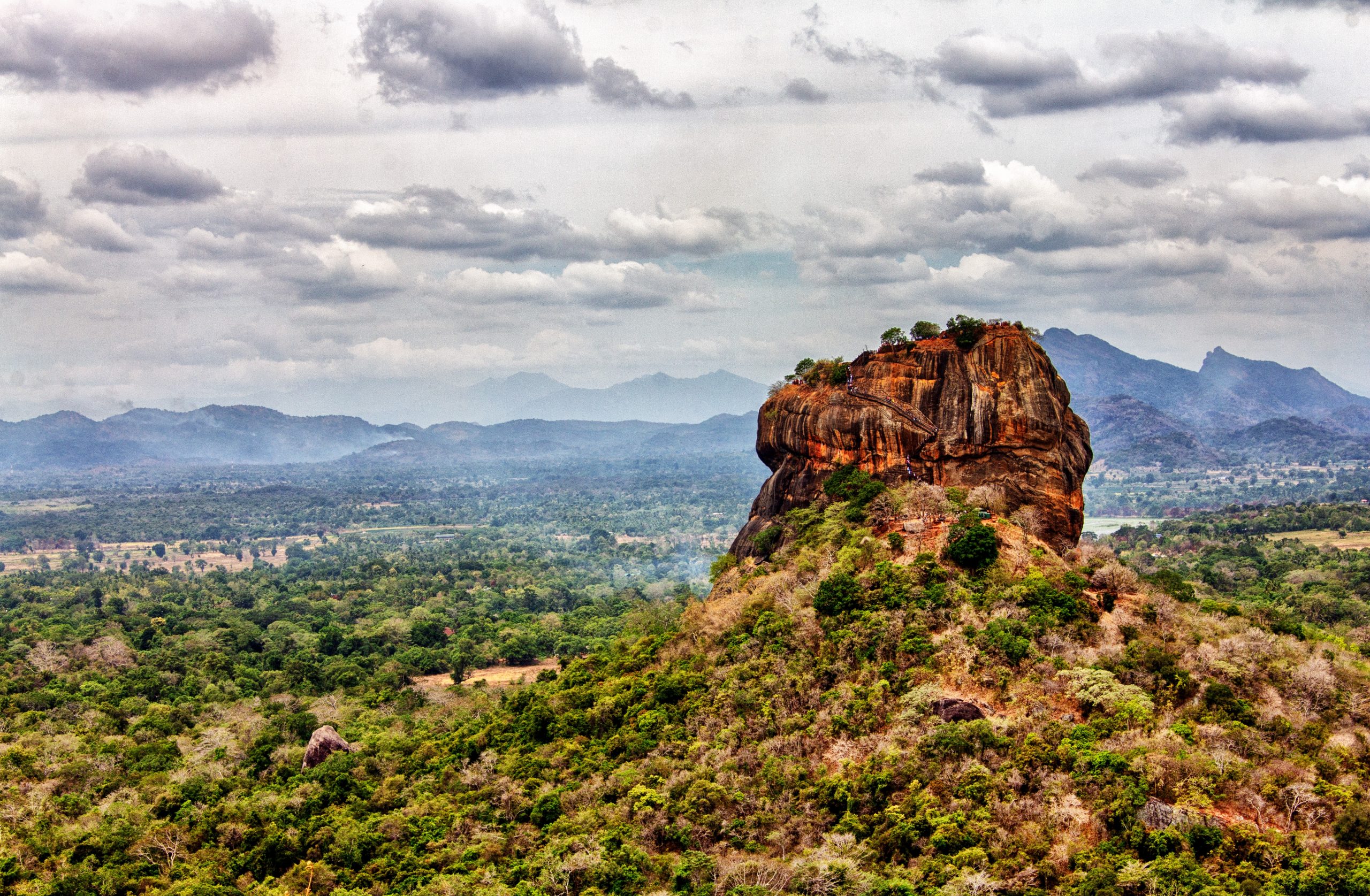 The ancient Sigiriya rock fortress, Sri Lanka.
Nuwara Eliya
Often referred to as "Little England", Nuwara Eliya is like an entirely different world, nestled in the mountains, 1800m above sea level. Quaint colonial buildings, tea plantations, scenic waterfalls & foggy mountains will never want to make you leave. The Pedro Tea estate and the Mackwoods plantations are two of the most renowned tea estates in the region. Visitors can get a complete tour and learn all there is to know about tea. The ascending hills adorned with lush green stretches of land and mesmerizing cascades, makes for a stunning sight that definitely warrants a visit. Nuwara Eliya is also the start point for some great treks like World's End & Single Tree Hill, a fascinating experience for all those adventure enthusiasts. This town along with Ella are definitely the highlight of Sri Lanka's hill country region.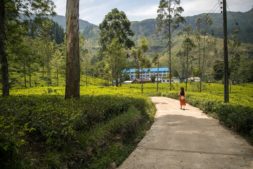 The vast stretches of lush green plantations in the Hill country region & Nuwara Eliya, Sri Lanka
Kalpitiya
Home to a large fishing community, Kalpitiya beach is every beach bum's dream come true and hands down, one of our favourite beaches in Sri Lanka. This gem is a marine sanctuary, home to a number of rare species of whales and dolphins. The highlight though is the exciting watersports bound to get your adrenaline pumping. From Snorkelling to kite surfing, Kalpitiya offers a number of experiences for all kinds of travelers. From dolphin watching and sunbathing to jeep rides along sand dunes to the stunning coral gardens, this west coast peninsula untouched by tourism makes for the ideal beach experience.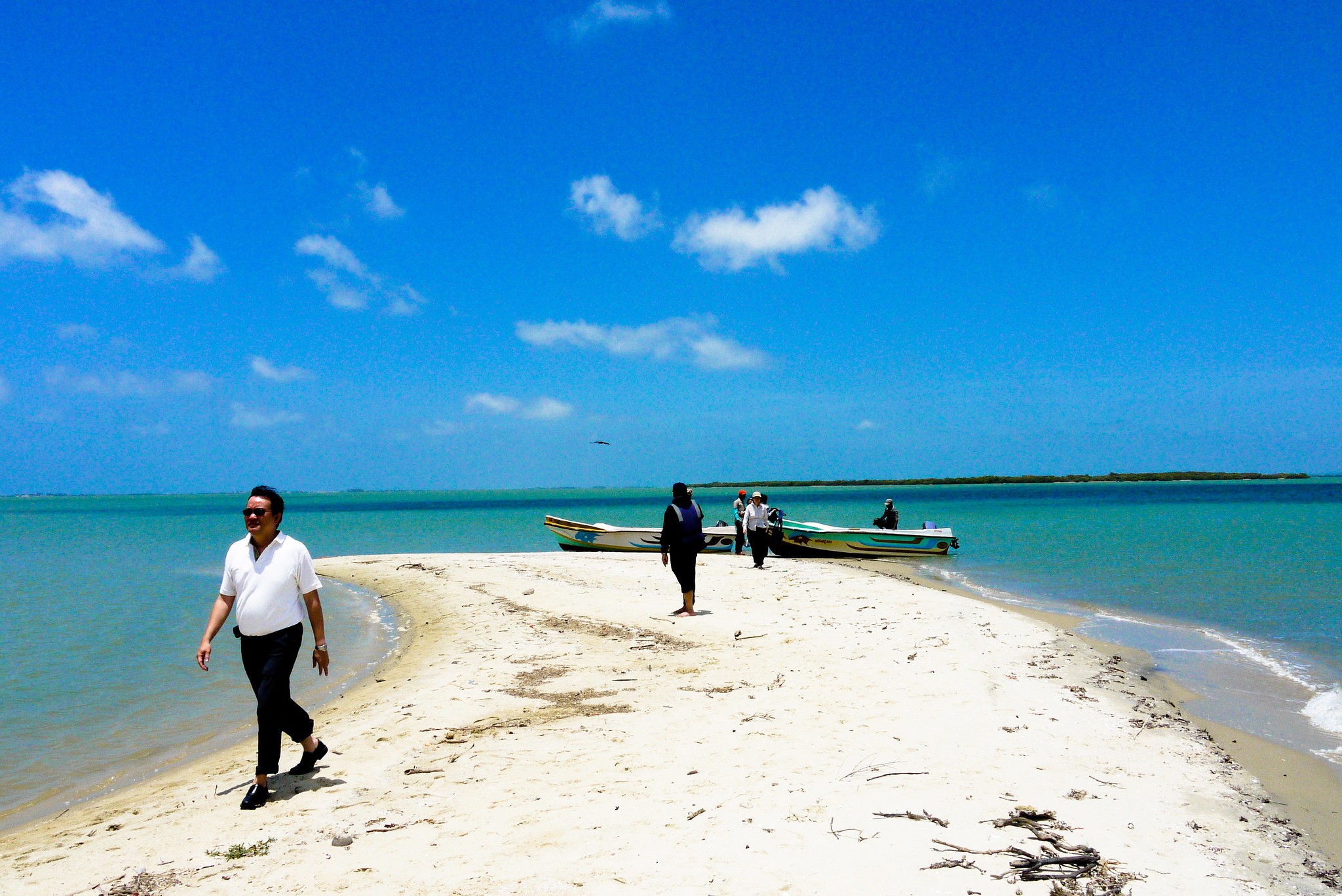 The untouched and idyllic Kalpitiya beach in Sri Lanka. A hotspot for kite surfing.
WeligamaA
Adorned with breathtakingly beautiful beaches along the palm fringed south and south -west coast of Sri Lanka, picking the best beaches in Sri Lanka could be a complex task. Weligama is an ironic blend of chaos and calm. Home to several beaches, it is ideal for fishing & whale watching. Lined with shacks that serve delicious food and welcoming locals, it makes for a memorable experience. The turquoise waters are ideal for watersports activities like surfing and diving or simply relaxing alongside golden sand beaches.
Given its location, Weligama also allows you to explore popular beaches along the south coast. From surfing in Hikkaduwa, to whale watching in Mirissa, to exploring Hiriketiya. Yes, Hiriketiya, brimming with surfing and yoga enthusiasts and potters and designers. An unexplored and unspoilt, exotic paradise. Though Sri Lanka is dotted with countless beaches, Weligama is definitely one of the best places to visit in Sri Lanka. With the best of accommodation, some amazing restaurants and the picture perfect beach.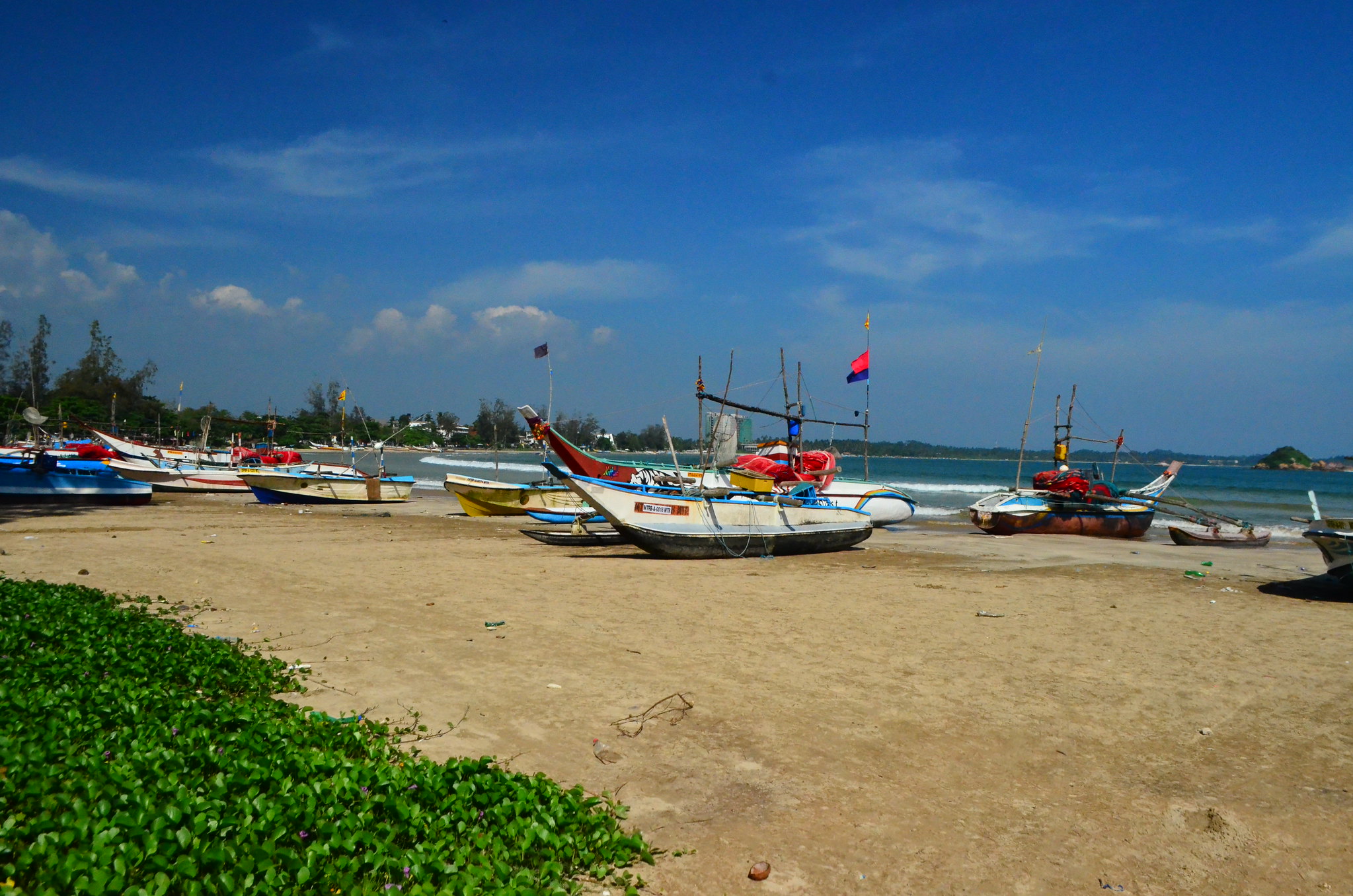 The serene beach of Weligama on the south coast of Sri Lanka. Ideal for surfing and learning how to surf.
East-Coast Beaches
The beaches along the east coast of Sri Lanka are far more quiet and far less common among tourists as opposed to the south coast beaches. The fact they remain to be unexplored is what makes them some of the best beaches to visit in Sri Lanka especially in comparison to some of the over crowded beaches of the south.So if parties and large crowds are not what appeals to you, seek solace along this pristine coast of the island.
Some of the Top beaches to visit along the east coast of Sri Lanka include: Uppuveli and Nilaveli in the small town of Trincomalee. This region is deal for scuba diving enthusiasts and those looking to explore the marine life sanctuary. Despite being uncommon, the town is brimming with exotic hotels, quirky hostels and a number of authentic seafood establishments. Another beach we highly recommend is Passikudah, a scuba diving hub just like Uppuveli. The most popular one is Arugam Bay, every surfers paradise. From beginners to professional surfers, Arugam Bay is ideal for all kinds of surfers. It also has provisions of all kinds whether it comes to renting equipment or signing up for surfing lessons. Batticaloa is another gorgeous beach town. Modern, yet not so touristy. Basically, head to the East coast and know you're in for a treat.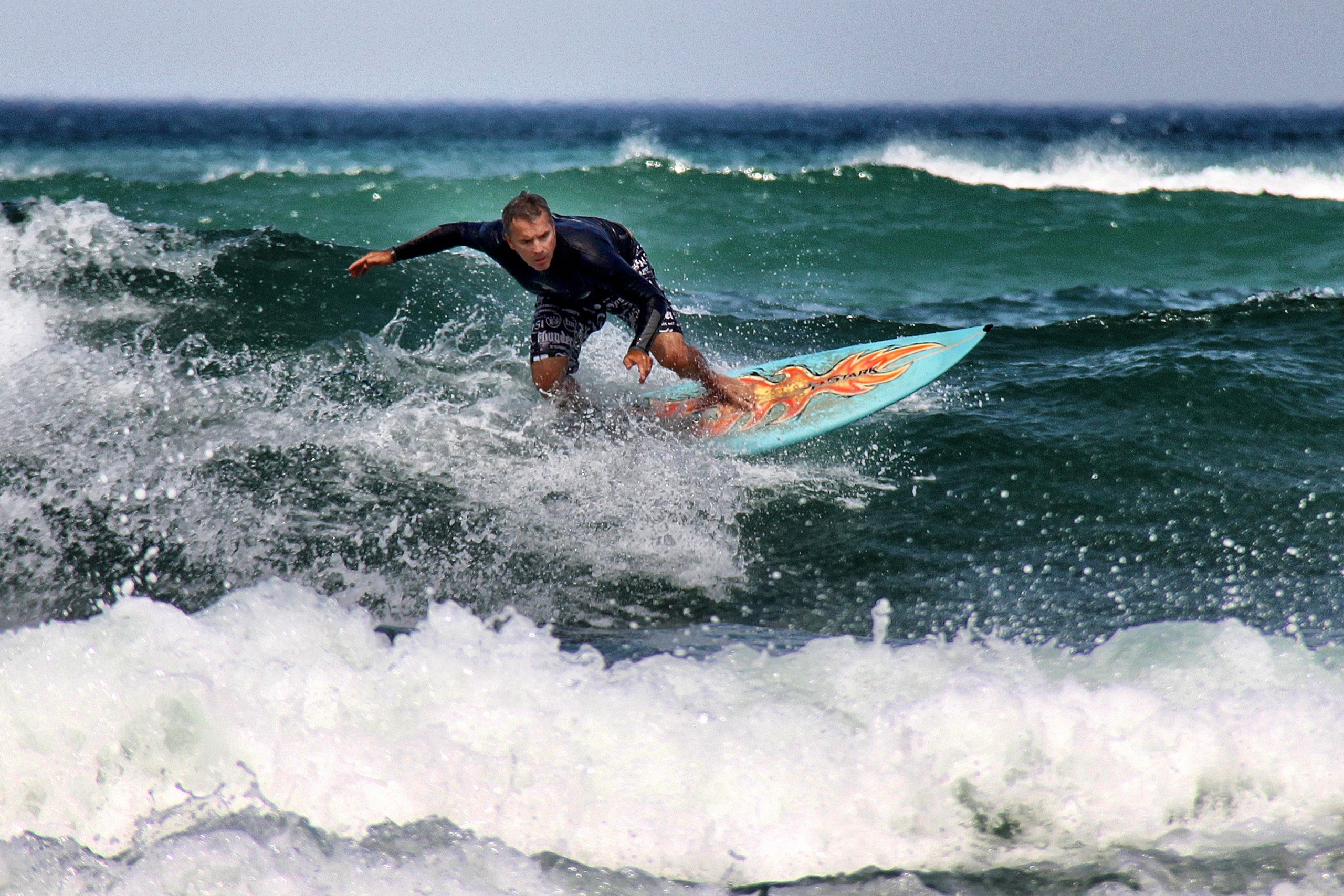 Surfing at Arugam Bay. A surfer's paradise with some of the best waves especially during season time.
Colombo
This Sri Lankan capital is the perfect blend of tradition & modernisation. It's Fort area is home to colonial architecture, while Pettah is the commercial hub, lined with local markets, radiating the perfect asian vibe. Colombo, with it's gorgeous coastline, local eateries, art galleries, temples & museums, is a city you ought to visit. Over the years, Colombo has emerged as more than just a city that you pass by while making your way to coastline. This city is now a common destination for tourists to commence or end their Sri Lankan adventure. The urban capital with evident colonial influence. Get exploring and you'll find some great spots. The best of diners with authentic Sri Lankan cuisine, streets dotted with shops and boutiques, crowded markets and architecture ranging from colonial influences to modern establishments.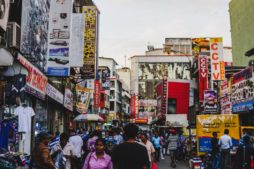 The bustling streets of Pettah. The busiest and oldest district of Colombo.
Udawalawe National Park
Sri Lanka makes for the ideal destination for wildlife enthusiasts. Known for its large population of wildlife ranging from elephants, leopards, wild boars, spotted deers and a variety of exotic birdlife species that migrate to the country mainly in the months from August to February. If you're looking to spot Elephants, Udawalawe should definitely top your list of National Parks to visit in Sri Lanka. Besides a 100% chance to spot elephants, you also stand a chance to spot water buffaloes, leopards, boars and spotted deer.
Despite the number of National parks in this one island and a smaller area as well as a lesser variety of wildlife diversity, this park stands out. The park is known for its responsible experience and fewer crowds making sure to respect the natural territory of the existent wildlife without causing them any discomfort or posing as a threat. Other frequently visited national parks and wildlife reserves include, Yala National Park (known for its large leopard density), Bundala National Park (ideal for ardent birdwatchers), Wilpattu National Park and Minneriya National Park (Primarily occupied by countless herds of wild elephants).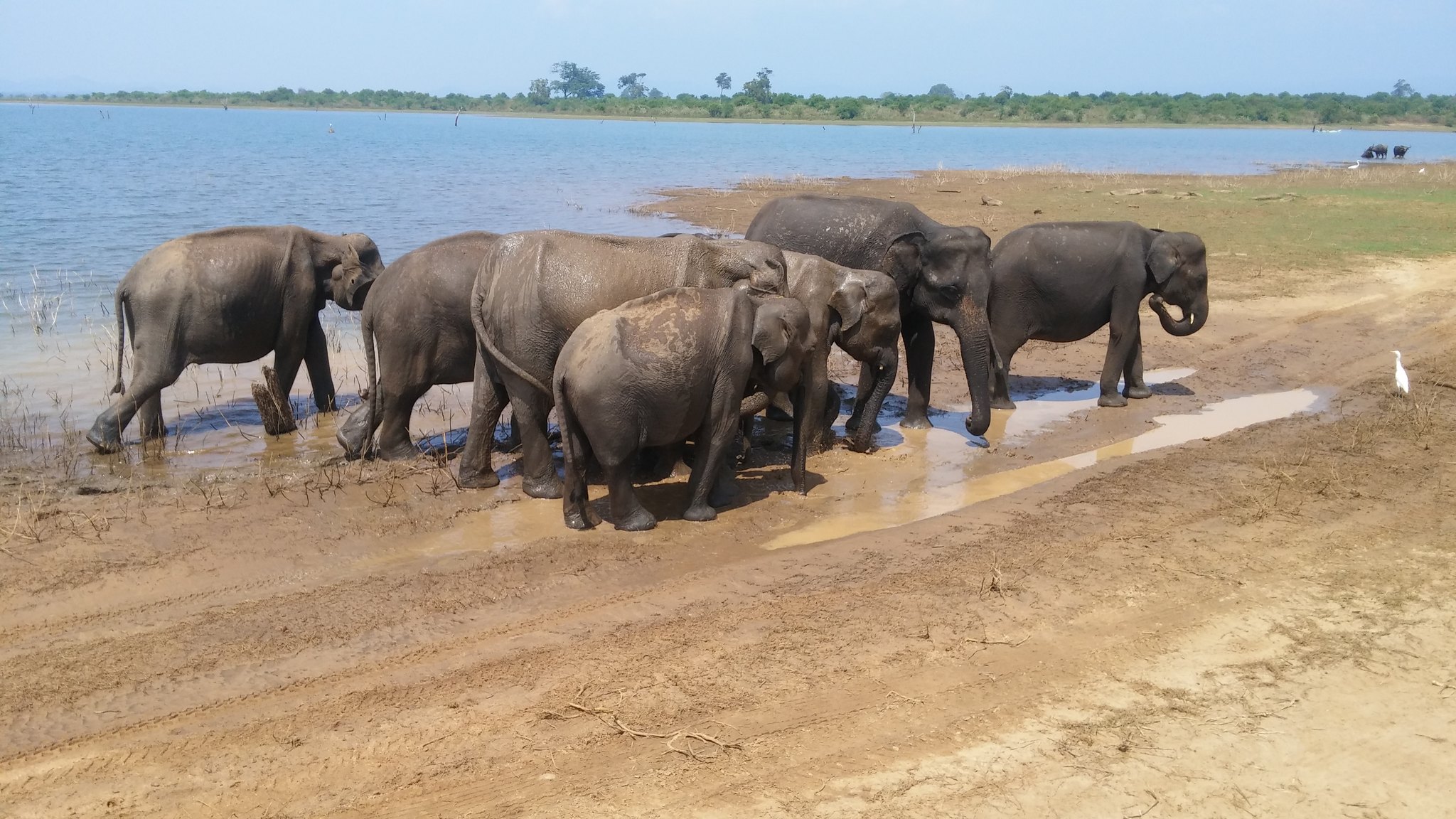 The majestic beasts spotted in large numbers at the Udawalawe National Park.
Planning Your Itinerary for Sri Lanka
While picking the best places to visit in Sri Lanka and planning your itinerary, be sure to account for all the unique experiences. Whether it's surfing at Arugam Bay or Scuba diving at Pigeon island. Whether its Trekking in the Hill country or visiting one of the many National Parks. It could also include, exploring the ruins of Sri Lanka's cultural triangle or embracing the local culture in the fishing village of Negombo. Another highlight is the authentic Sri Lankan cuisine that is a absolute delight. With food influenced by various cultures and Sri Lanka's colonial past. One fascinating characteristic is that the local delicacies, differ in terms of preparation and flavour, in each region.
If you're still struggling to plan the ideal itinerary for Sri Lanka, get in touch with us. While ensuring we include your list of places, and activities of interests, we'll help plan the ideal route. One that also caters to your time and budget constraints while reflecting your travel style.
helping you travel your way
We provide a helping hand to independent travellers who need assistance with planning and booking their trip. The primary goal is to turn your dream holiday into reality.
YOU MIGHT ALSO LIKE
LEAVE A REPLY