How Long to Spend in Vietnam 
How long to spend in Vietnam may seem like a ridiculous question to address, but if you have plenty of time and aren't sure how much to dedicate, this blog will definitely help you out. How long can you stay in Vietnam? Well, as long as you like! From 10 days to a month, there are various ways you can travel across Vietnam and uncover its secrets. Advising an ideal trip length for Vietnam is a bit of a complex challenge, as it depends on a number of factors such as if you plan on visiting Vietnam on its own or as part of a multi-country itinerary. Here are a few options you could consider to help you decide on how long to spend in Vietnam: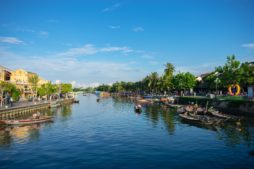 Vietnam, a country known for its charming cities & serene nature is sure to entertain you during a long trip to this country.
10 Days- An introduction to the country or combined with Cambodia and/or Laos
10 days is exactly how much time to spend in Vietnam to cover its four most popular destinations. Ho Chi Minh City, Hoi An, Halong Bay and Hanoi capture the essence of Vietnam quite well. You'll get to experience modern day Vietnam and see a bit of it all. Learn about the infamous Vietnam War in Ho Chi Minh City, stroll through the ancient lanes of Old Town and explore the countryside in Hoi An. Get your fill of nature at Halong Bay, and discover the chaotic yet charming Old Quarter in Hanoi.
Depending on the time of year and the climate, it might also be worth it to just focus on one region in Vietnam, and explore the cities there. For example, it gets very cold in northern Vietnam in the winter months of December and January. Restrict your travel to the south for these months. Similarly, the south can get really hot from April to June, which is when the north and central highlands are better.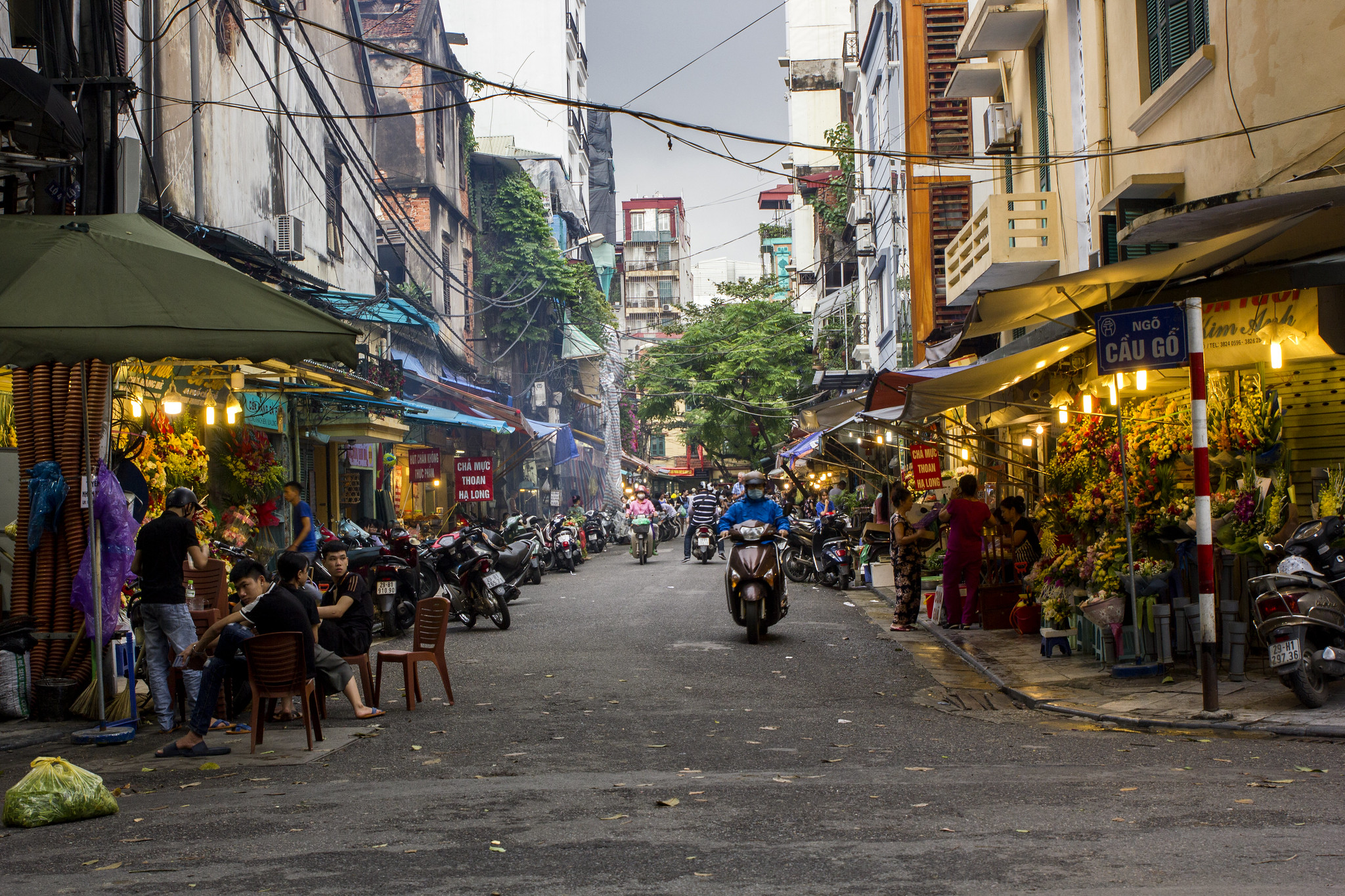 The chaotic yet charming Old Quarter in Hanoi should definitely be on your list of places to visit in Vietnam.
Making use of your visa exemption- 15 days to explore Vietnam
If you're from one of certain 24 countries, then 15 days is how long to spend in Vietnam for you. Wondering why? Travellers from 24 countries, including Denmark, Finland, France, Germany, Italy, Norway, Spain, Sweden and the UK enjoy the chance to get a visa exemption for 15 days' travel, so why not use it! In 15 days you could visit Ho Chi Minh City, Hoi An, Halong Bay and Hanoi, and add 1-2 destinations of your choice. Hue is great for history and sightseeing, and Ninh Binh (just 2 hours from Hanoi) for amazing landscapes.
Nha Trang, Mui Ne, Da Nang or Phu Quoc island are all great destinations for a relaxing beach holiday, while Sapa with the highest point in Indochina (Fansipan mountain) is a trekkers paradise. Phong Nha National Park has beautiful, scenic caves and trekking experiences off the beaten track. It is also possible to stay in simple homestays in rarely frequented villages if you want your entire holiday to be off the beaten path. Click on Plan Your Trip for more assistance.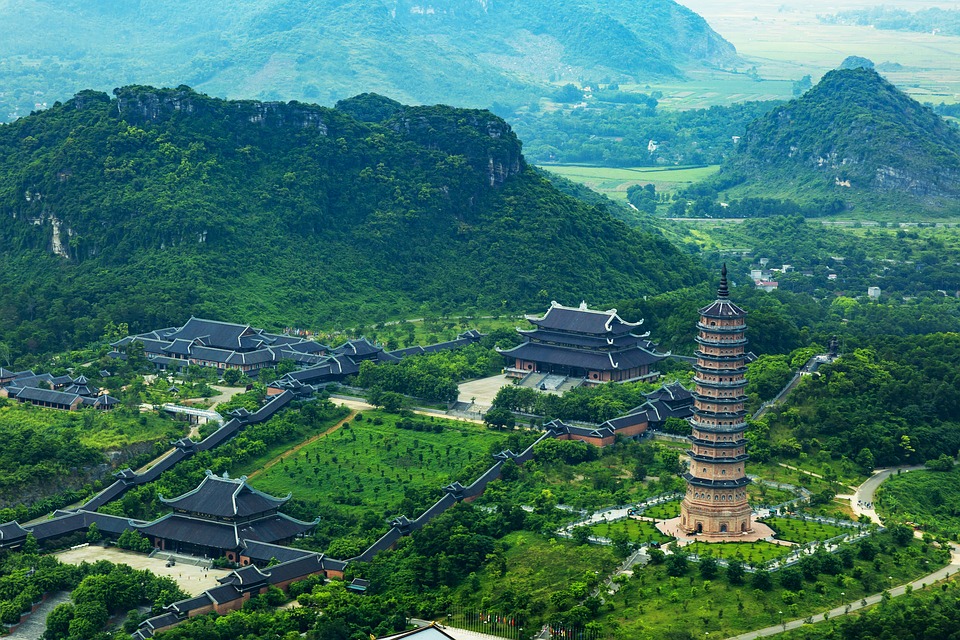 A visit to the Ninh Binh province, offering the most spectacular views of the landscapes, will not disappoint.
3 to 4 weeks- If you want to explore Vietnam in-depth & if you get an e-visa (30 days validity)
Want to explore Vietnam from north to south, or vice versa, without missing any interesting highlights? 3 to 4 weeks is how long to spend in Vietnam if you said yes. People mostly take day trips or short overnight excursions to places near metropoles like Mekong-Delta, Ninh Binh or Halong Bay. But with this time on your hands, you can stay there overnight. This way you'll get to know the culture of the people, while also discovering the nature and landscapes that Vietnam has to offer.
3 to 4 weeks allows for a range of activities. You can go trekking in the north, explore caves in the central lands, chill at the central highlands' hill stations and cycle along the Mekong's canals in the south. Alongside all of this, you'll still be able to visit the main tourist sites in all three regions. Travelling for this duration means there's no reason to compromise on destinations, or rush your stays. You also have enough time to try out all the modes of transportation – flight, train and bus, maybe even motorbike.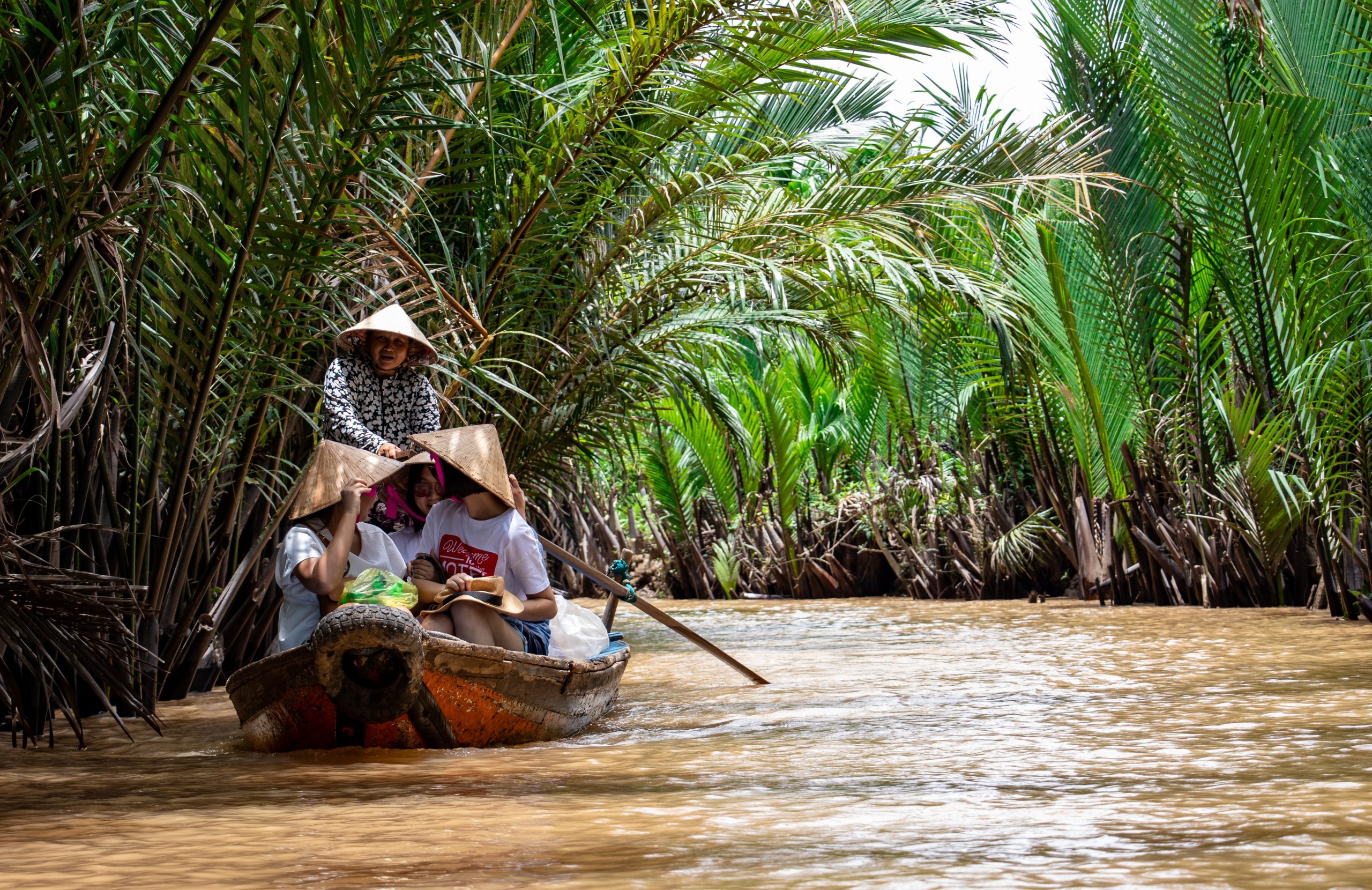 Explore the Mekong delta, famous for its floating market, pagodas and local orchards.
3 weeks combined with Cambodia or Laos
In three weeks you could visit Phnom Penh and Siem Reap, two major destinations in Cambodia, combined with Vietnam. You could cover either all the major highlights of Vietnam (Ho Chi Minh City, Hoi An, Halong Bay, Hanoi) or only South Vietnam. This not only deals with how long to spend in Vietnam, but also gives you a glimpse into a little more of Southeast Asia. From either Phnom Penh or Siem Reap you can head to the Mekong Delta. You even have the option of crossing the border by boat! From there, you can drop in to Ho Chi Minh City and Phu Quoc Island.
Another option is to combine Vietnam with Laos, as your flight would be a mere hour and 10 minutes. You can fly to either Vientiane, the capital of Laos, or Luang Prabang, the spiritual centre of Laos. Including Vang Vieng that lies in the middle, these 3 destinations can be easily covered in 4 to 7 days. This leaves you with just enough time to experience the best of Vietnam.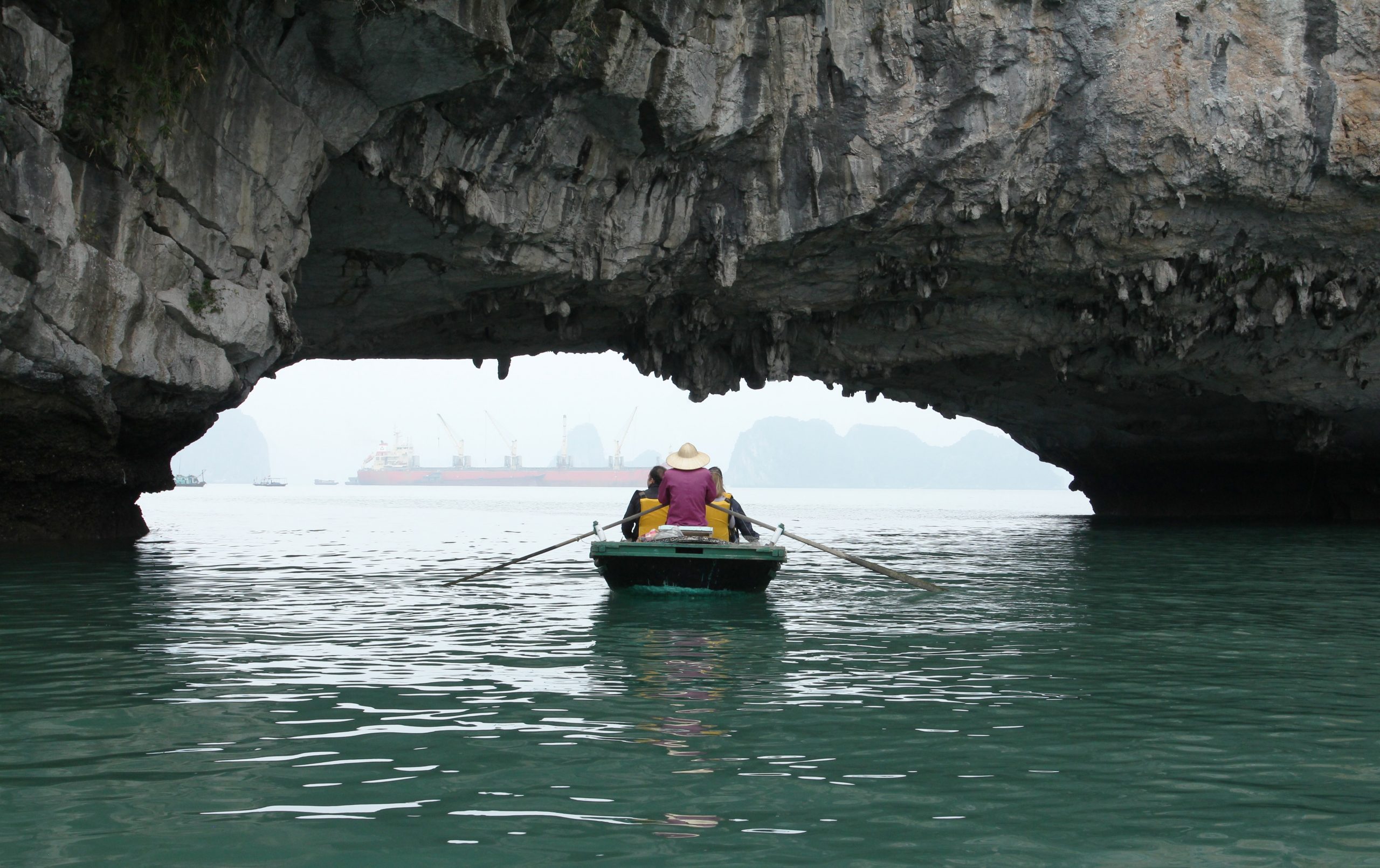 A trip to the unique and stunning Halong Bay, a major highlight of this country, is an unmissable experience.
4 weeks- Cambodia, Vietnam and Laos
We have just the plan for a 4-week Southeast Asian adventure. You can combine Cambodia, Vietnam and Laos in one trip- one week of Cambodia, two weeks in Vietnam and one week in Laos. For easier international flight connections, you could also start and end the trip in Bangkok, Thailand. Or, fly into Hanoi (Vietnam), travel to Laos and back, and make your way to Bangkok or vice versa. There are also direct flights from Phnom Penh and Siem Reap (Cambodia) or Bangkok and Chiang Mai (Thailand).
Alternatively, you can also travel from Kuala Lumpur in Malaysia to Da Nang (close to Hoi An) in Central Vietnam. This works if you intend on skipping either Hanoi (in the north) or Ho Chi Minh City (in south Vietnam). This plan leaves how long to spend in Vietnam flexible to your needs. Additionally, the possibilities of combining it with the rest of Southeast Asia are endless! Confused? We can definitely help you plan a trip according to your interests and timeframe.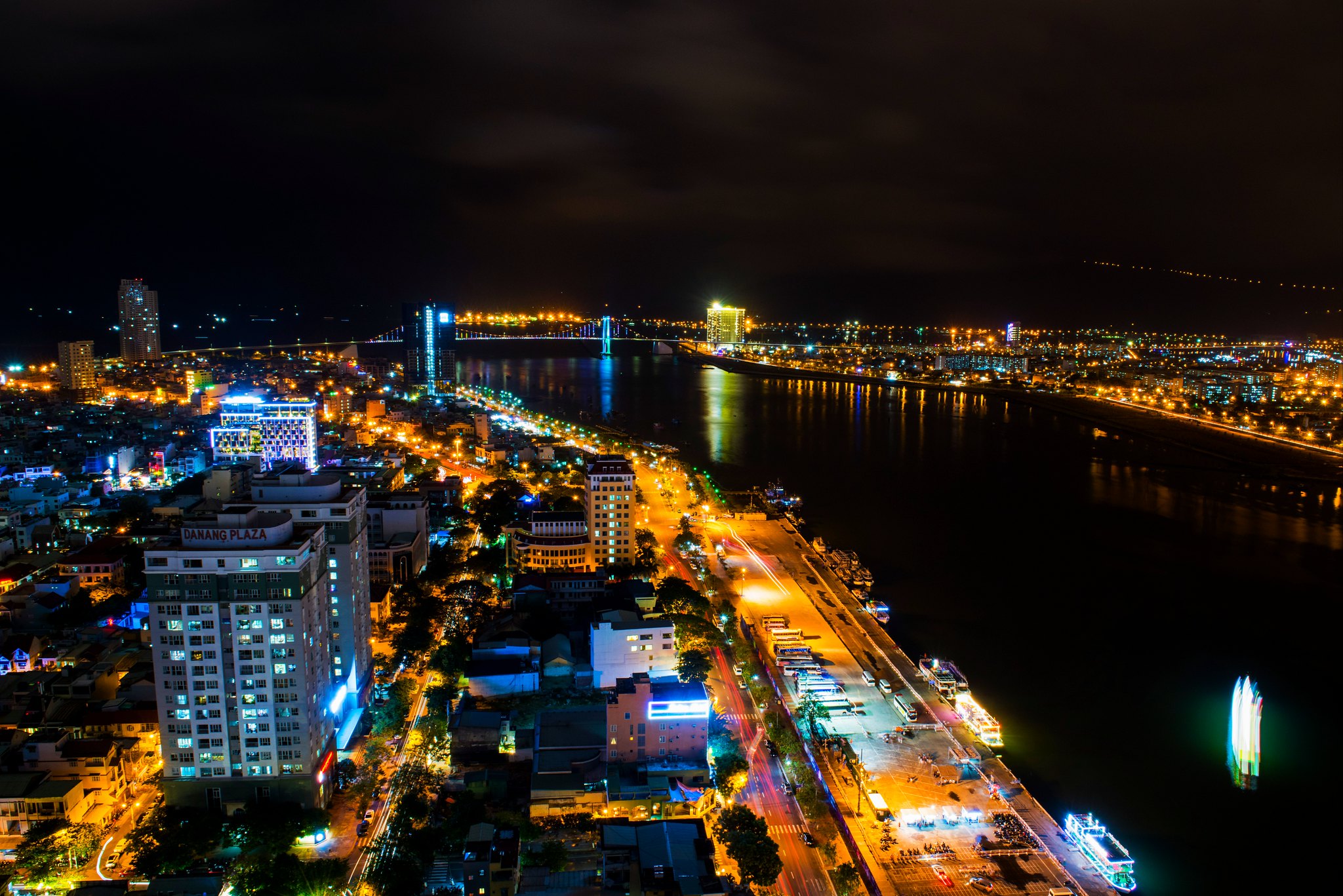 Having 4 weeks in hand can let you cover Vietnam, Cambodia and Laos in a single trip.
Vietnam is a diverse country with loads to offer, from national parks and rice terraces to beaches and street food. If there's one thing we'd not recommend, its trying to cover as much as possible in a 10-day timespan. Instead, follow our guides to get as much out of a few regions as possible. How long to spend in Vietnam will depend a lot on the type of Visa you can avail of, but thankfully the country is such that no matter the time of year, there is always something to see or do. Click on Plan Your Trip to know more about discovering Vietnam and having an amazing trip, no matter the weather.
helping you travel your way
We provide a helping hand to independent travellers who need assistance with planning and booking their trip. The primary goal is to turn your dream holiday into reality.
YOU MIGHT ALSO LIKE
LEAVE A REPLY