Boracay vs Palawan
When it comes to a holiday in the Philippines, many people have approached us with the Boracay vs Palawan dilemma. Both these locations are spectacular, yet most travellers are unaware of how they differ, or exactly what they offer. Yet both can cater to different types of tourists, depending on likes, preferences and budgets. Read on for a comprehensive guide to the Boracay vs Palawan comparisons so you can truly fine-tune your trip to the Philippines.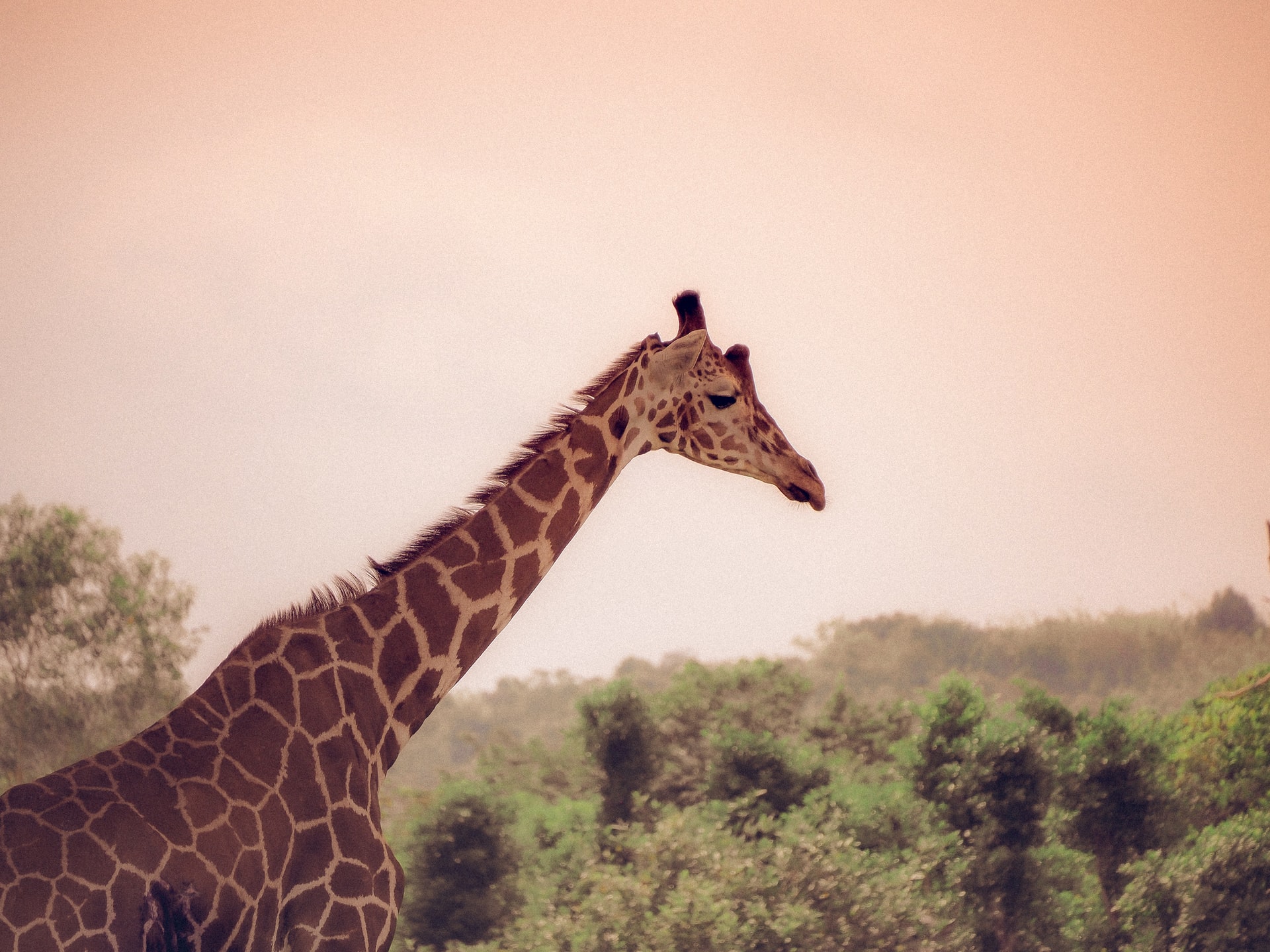 Giraffe from a wildlife sanctuary in the Coron Palawan Philippines – Photo Credit Paul Fernandez)
Beaches
Boracay is a very small island, with three to four beaches. It boasts a popular beach called White Beach, which is essentially the most dreamy strip of land to be found. It is just a long stretch of white, fine sand, and a deep blue sea. Boracay's other beaches are also just as stunning, and are a big tourist attraction.
Palawan is a region with lots of smaller islands. While there are a lot more beaches, most of them are lined with limestone cliffs. On the other hand, it boasts beaches that are secluded, and are absolutely beautiful in their solitude. Both destinations tie when it comes to beaches, and you can pick which one suits you better based on what you prefer.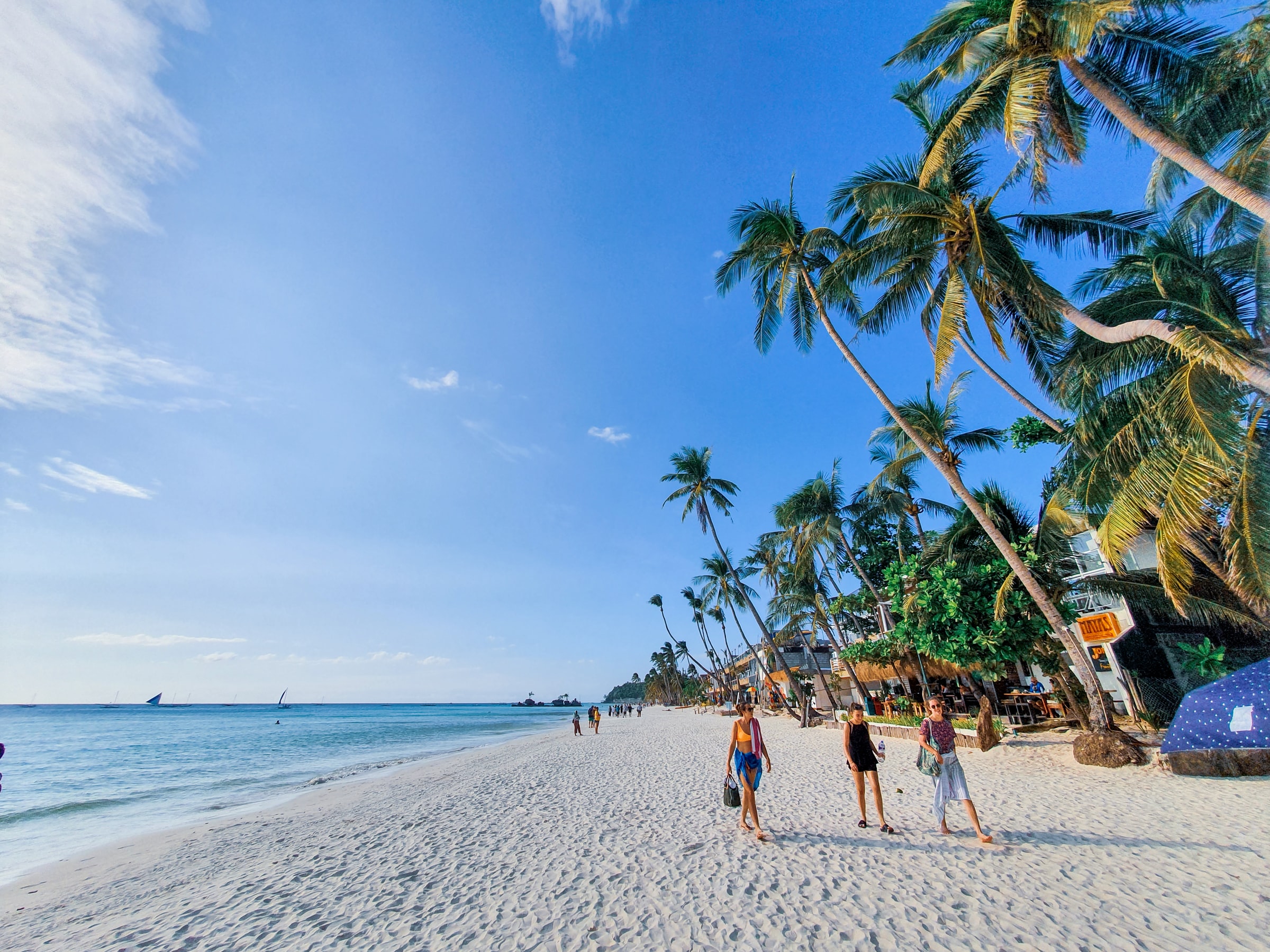 Beautiful beaches await in both Boracay and Palawan – Photo Credit Rj Baculo-ho
Nightlife: Boracay or Palawan?
Boracay is known to be a party island. As a result, it may be obvious who wins for nightlife in this Boracay vs Palawan comparison. But there's more to be said. Boracay's sands and turquoise beaches do indeed make for the best party setting. It has several restaurants and clubs, many of which have no restriction on partying into the wee hours of the morning.
However, the island was shut for a 6-month renovation period in 2018 to deal with the damage done to it by excessive and uncontrolled tourism. It's reopening was accompanied by a number of rules that ban partying, eating, drinking, smoking and littering on the beaches. This is indeed a different Boracay; once the notorious beach party destination, it is steadily becoming a model for sustainable tourism. The fun remains, and the crowds of tourists in peak seasons like April and May are testament to the fact that Boracay is still the place to be for nightlife in the Philippines.
Palawan on the other hand tells a different story. It has a handful of clubs and bars, but it makes for a pale comparison. Rather than nightlife, Palawan is ideal to unwind and relax by the beach. Lay back with a chilled beer in your hand, listening to the music from a live band mingle with the crashing waves.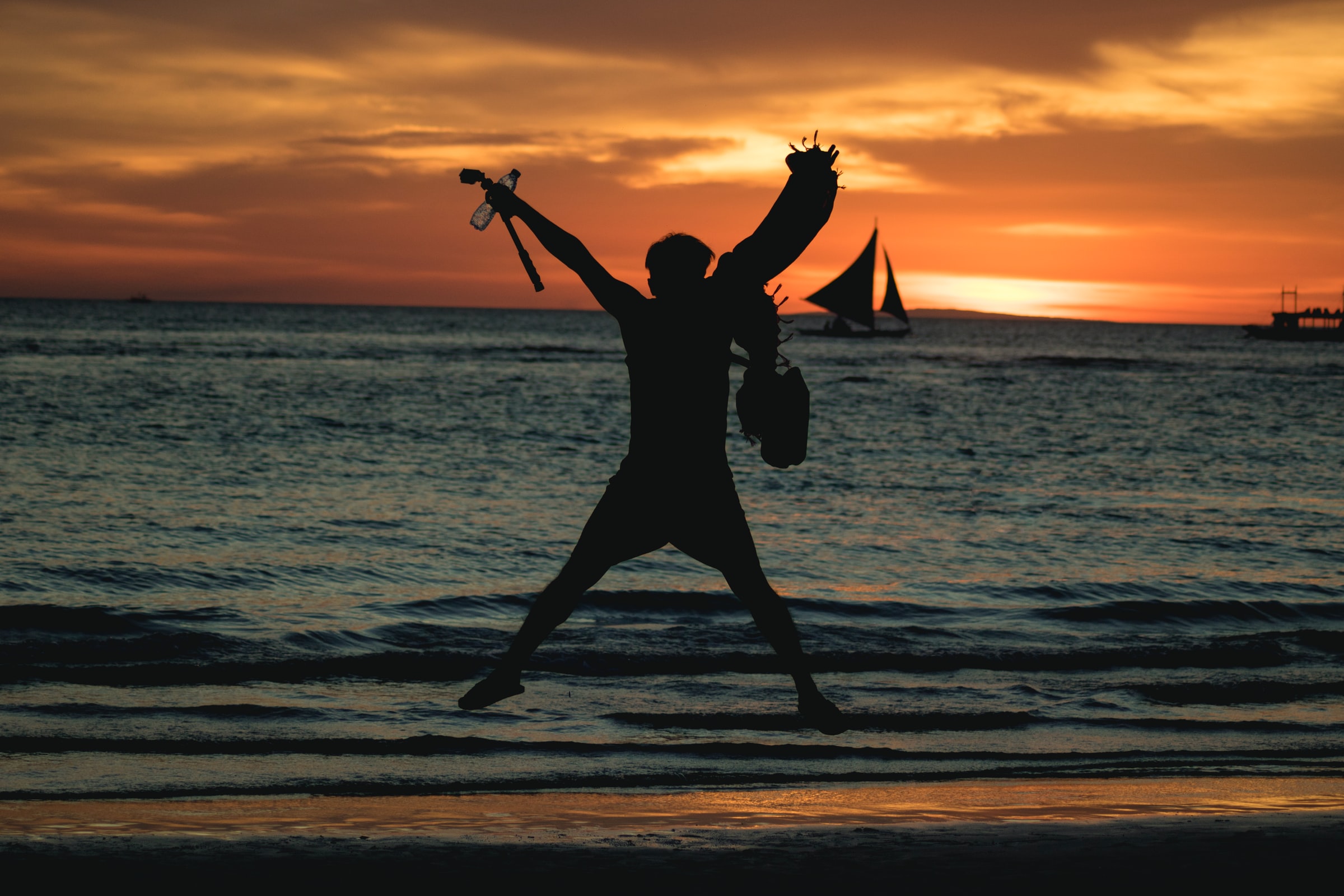 Sunsets in Boracay are as lovely as those in Palawan – Photo Credit Rey Angelo
Accommodation in Boracay and Palawan
Boracay is an island that can be enjoyed by all kinds of travellers with a range of budgets. Super luxury travellers looking to be pampered can walk into the Shangri-La or Discovery Shores, or any of the other high-end hotels and resorts here. Boracay is also a top destination when backpacking in the Philippines, as it has a range of hotels. The standalone hotels and comfortable guesthouses are perfect for budget travellers.
Palawan's El Nido is a fantastic place if you want a boutique hotel experience. Travellers who want to be robed in luxury can just head to one of the luxury hotels. El Nido and Coron have the Maldivian-style luxury resorts on privately owned islands; something that Boracay doesn't offer.
Palawan also offers the chance to stay in more remote, off-the-beaten-path destinations as it is a region of tiny islands. But backpackers have limited options. Coron has several guesthouses and hostels, but it is the only location in Palawan that has them. When it comes to accommodation options for backpackers, Boracay is the winner in the Boracay v/s Palawan debate.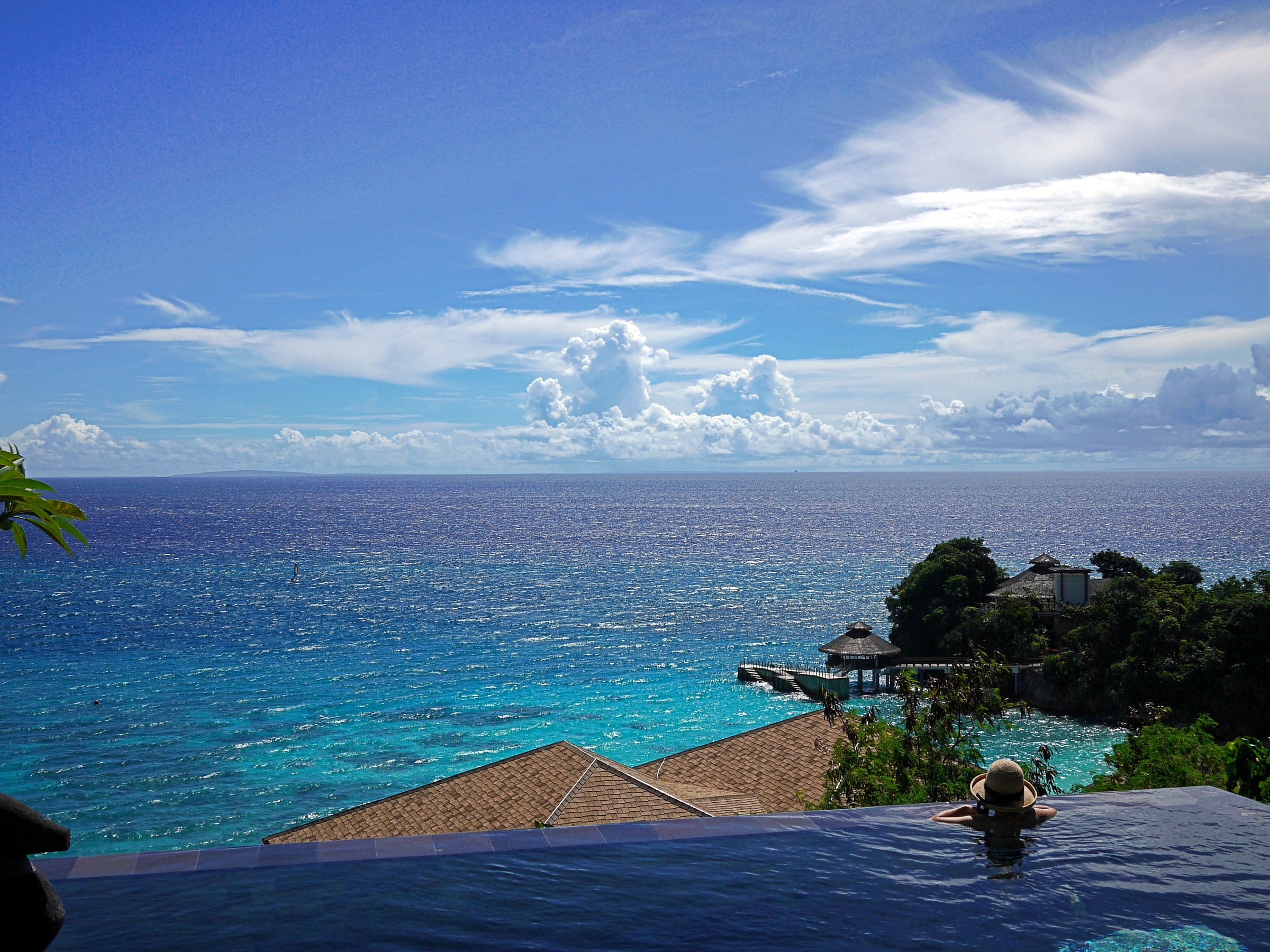 Shangri-La-Boracay Resort and Spa is a great place to unwind – Photo-Credit Sam-shin
Adventure Activities
Boracay vs Palawan for activities like snorkeling, trekking and hiking? Palawan is a clear winner. Several people don't associate the Philippines with adventure, only picturing its idyllic beaches. However, adventure-lovers have a range of hikes, treks and scuba diving sites to choose from. Palawan in particular has many treks and hikes, and you can go kayaking in El Nido's lagoons. It's many dive sites in Coron and El Nido are also great for beginner divers, and the bounty of sea life is impressive.
While Boracay ticks all the lists of being the perfect beach stay, it lacks in adventure. However, it is not altogether dull, as you have a range of water sports to choose from. Boracay's Yapak has a great dive site for experienced, advanced divers.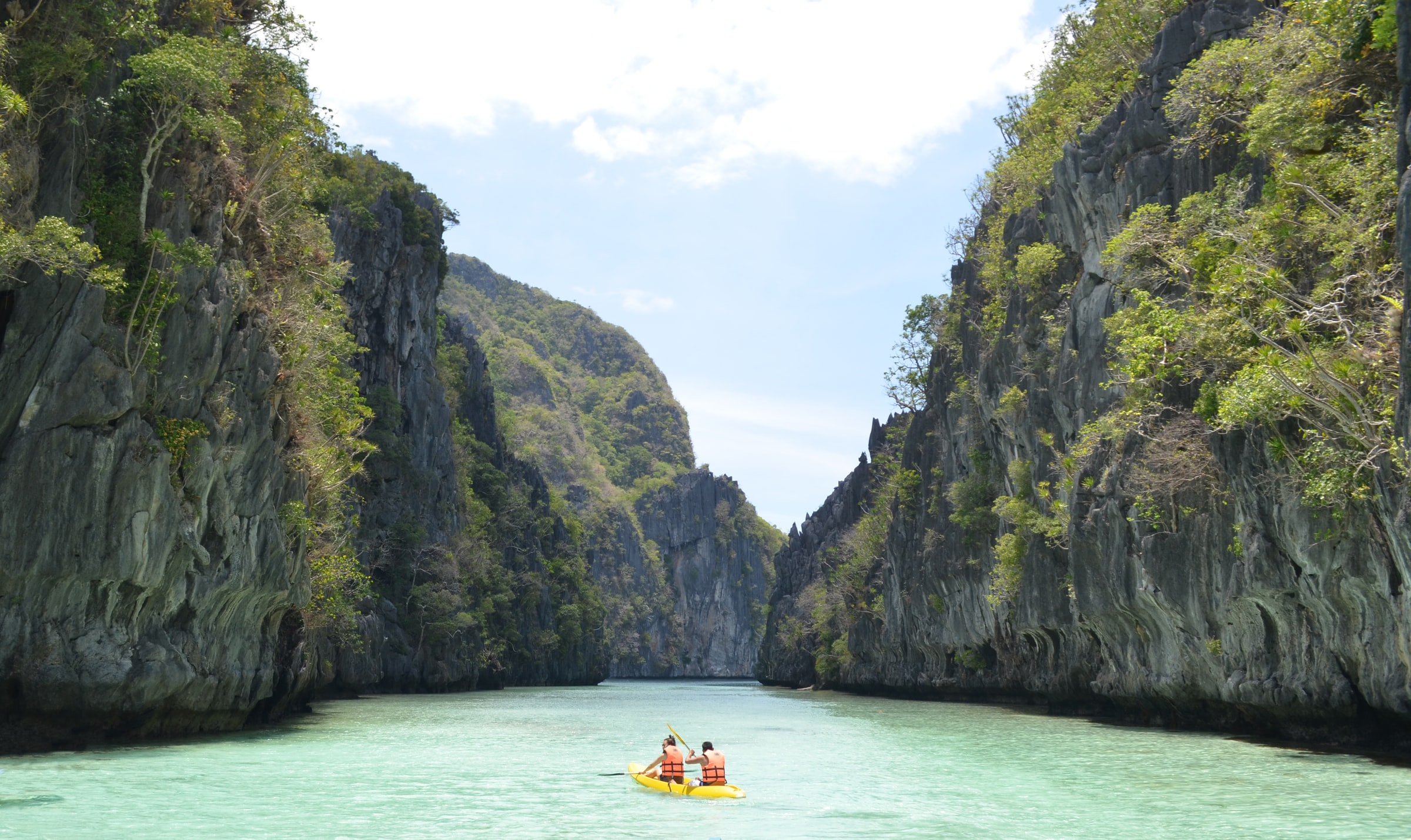 Boracay vs Palawan for adventure? Palawan is where to be – Photo Credit Ehmir Bautista
Boracay vs Palawan: Our Pick
Boracay is one of the gems of the Philippines, which makes it the more touristy one. But the beaches are astonishingly beautiful, and there's no better place to let loose and party for a bit. After all, who doesn't enjoy a few nights of partying occasionally? Palawan is more of a well-kept secret, and its many islands are gorgeous.
Honestly, the differences between Boracay and Palawan are what make them unique, and both destinations have a charm of their own. If you'd like to experience a bit of both, then by all means, spend a little time in both locations. We do recommend spending more time in Palawan than in Boracay as you can explore its many islands on a kayak or a 'Cast Away' experience.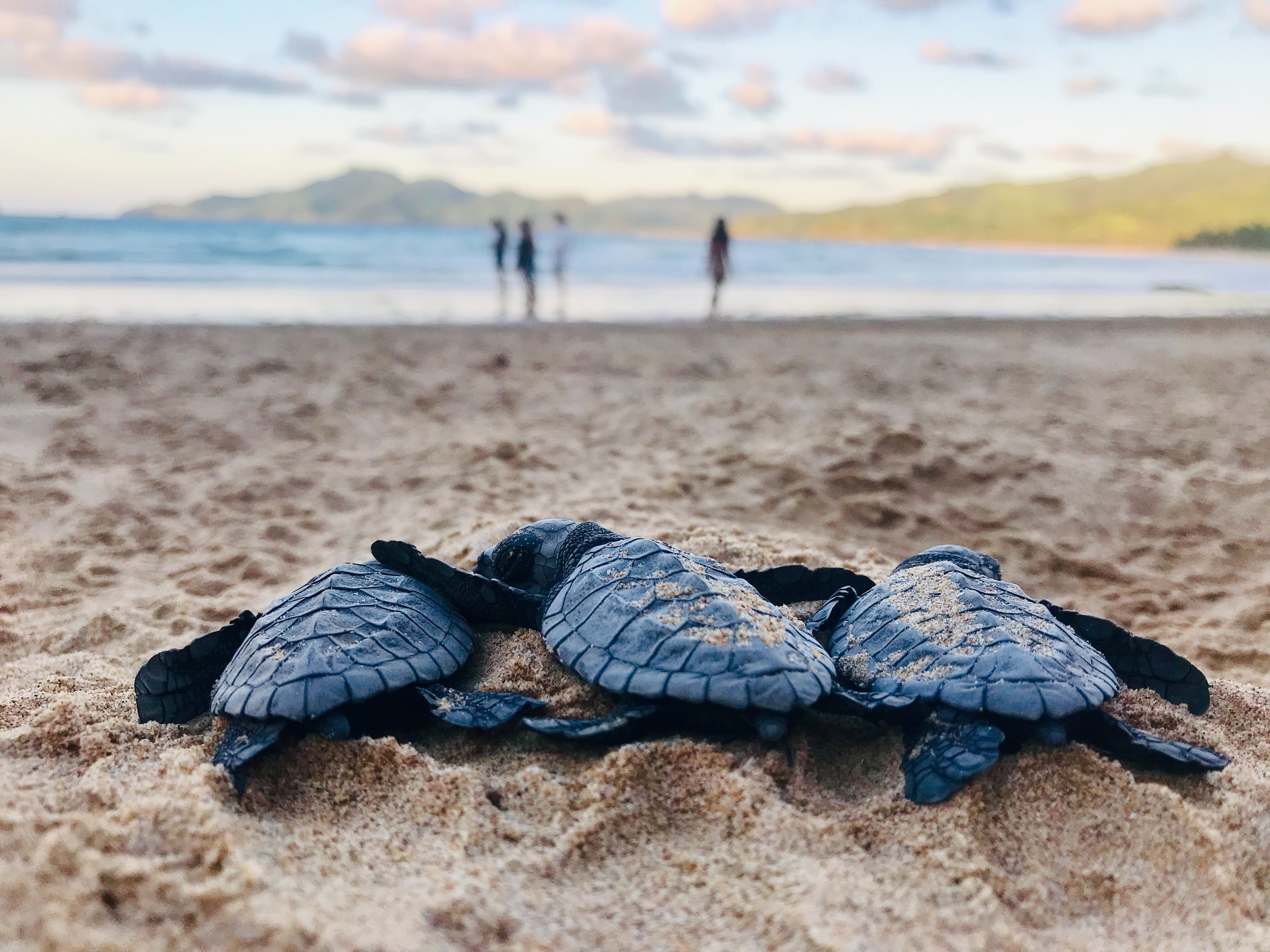 The Philippines has plenty to do on both Boracay and Palawan so just take your pick – Photo Credit David Reynolds
Both Boracay and Palawan are a part of the Western Visayas region of the Philippines. Since they are not that far in terms of geographical position, the climate experienced by both destinations is relatively similar. The cuisine as well is Filipino cuisine, but the experiences to be had are different and equally amazing. In our opinion, Boracay vs Palawan should change to Boracay and Palawan, as both warrant a visit. Contact us for an itinerary that lets you explore both destination, as well as any of the other fantastic islands of the Philippines.
helping you travel your way
We provide a helping hand to independent travellers who need assistance with planning and booking their trip. The primary goal is to turn your dream holiday into reality.
YOU MIGHT ALSO LIKE
LEAVE A REPLY