Cambodia Itinerary
Cambodia is among the most culturally vivid countries in South-East Asia. Glorious temples, a historically steeped capital city, and beautiful beaches make planning an itinerary for Cambodia a fun albeit tricky endeavour. Ultimately, everything boils down to the Cambodian experience you desire. And whether you are looking for a vacation nestled in the lap of luxury or a backpacking adventure that will take you all over the country, you should check out the Cambodian Itineraries that we have prepared.
We have taken efforts into ensuring that the activities and duration of the trip will be well suited to every type of traveler. So, if you're planning a vacation to Cambodia, look no further!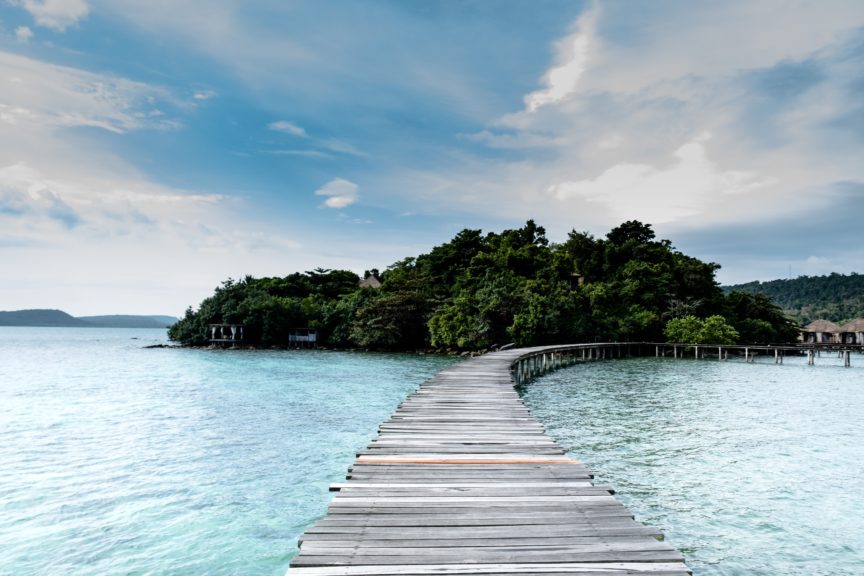 Whether you want to seek adventure or learn about culture and history, opt for a luxury or a backpacking trip, Cambodia has something for all kinds of travellers.
A Few Things To Note
Cambodia's key attraction is the Angkor Temples. At the very center of Angkor is the world-famous Angkor Wat, a temple so huge it is the largest religious site in the world. Most people visit Cambodia to visit this remarkable site along with the national capital of Phnom Penh. Usually, people club Cambodia along with its neighbors Laos and Vietnam as part of a larger Indochina vacation.
However, Cambodia is more than capable of standing on its own with enough intrigue. You could easily spend upwards of 10 days here, soaking in its tropical beauty and rich cultural heritage. Add to this a myriad of luxury hotels and resorts, where you can enjoy fun activities and relax, and you have a country that is almost begging you to come over.
Cambodia is a great value for money destination, fill this form and let us help you plan your Cambodia Adventure.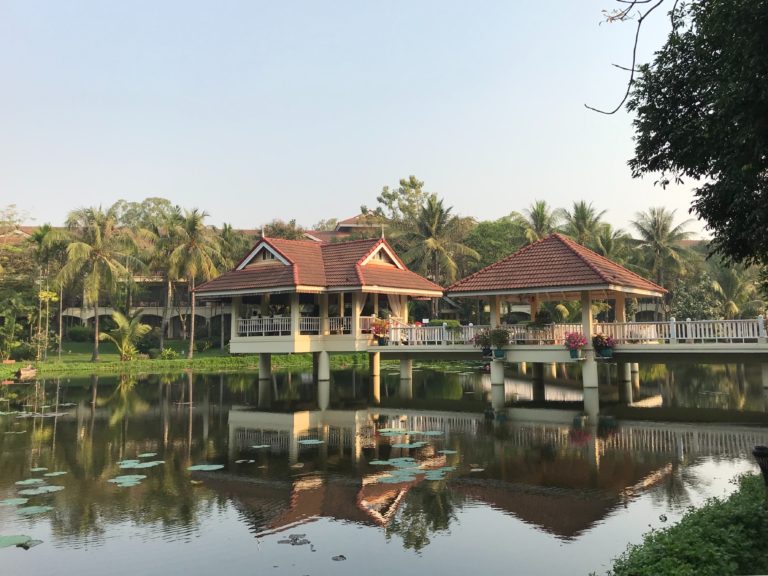 There are a number of gorgeous luxury hotels and resorts in Cambodia, for you to pick from.
Route 1: Highlights of Cambodia- 7 Day itinerary for Cambodia
Enjoy the very best of Cambodian tourism has to offer in ways of convenience. On this seven day Cambodia itinerary, you breeze through the main attractions this country has to offer. Throughout your stay, find excellent accommodation in all the locations with great activities to indulge in.
Suggested Route: Phnom Penh – Siem Reap- Angkor Wat- Tonle Sap
Highlights:
Start with exploring the storied past of the Phnom Penh, Cambodia's capital over 2 days. Find out more about its Royal character and tragic past at the Royal Palace, S21 prison and the Killing Fields. Cycle down the quaint alleyways along the Mekong river on a cycle tour, indulge in decadent street food and discover its hidden secrets. Travel northwards to Siem Reap on day 4, a 6-hour drive away. The sunset quad tour makes for a great introduction to this city.
Head to the Angkor temples the following morning. and find yourself at the beating heart of Khmer culture. Bask in the tropical beauty of the Cambodian countryside along the banks of the Tonle Sap Lake. With this seven day Cambodia itinerary ending on a relaxing note, you head back home on your last day.
Budget:
Well, you tell us! Are you looking for luxury or do you want to have a true backpacking experience? You can explore Cambodia with this itinerary for any budget since accommodation as well as mode of travel can be adjusted to your preferences based on what you seek on your trip to Cambodia. Keep in mind though, a trip to the Angkor temples is going to cost you 37$. A little expensive, but the experience is worth the price of admission.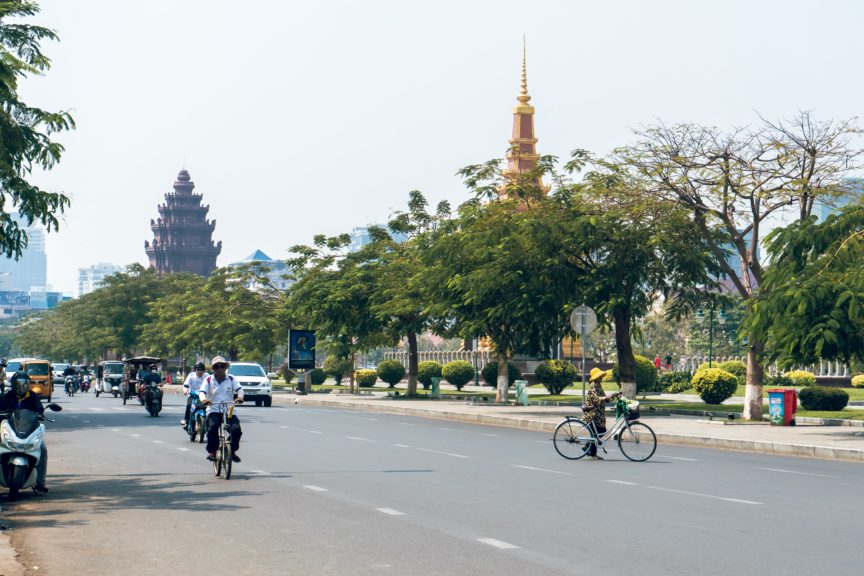 Phnom Penh is the capital and the largest city of Cambodia, having a rich history and culture.
What you miss:
The greatest thing you'll be missing on this Cambodia itinerary? Some quality beach time and a chance to explore the amazing island life of southern Cambodia. You also miss out on the opportunity to explore Cambodia off the beaten path, an avenue where Cambodia has a lot to offer like beautiful pepper plantations and great rural beauty. Sticking to this itinerary also means you have to skip out on the culturally rich city of Battambang.
Alternative:
Instead of traveling by road, you could instead travel by flight to Siem Reap to visit the Angkor Temples. This will save you time to visit Battambang where you can escape the hustle and bustle of the city and explore the artsy town. Make sure you explore your travel options, or simply contact us.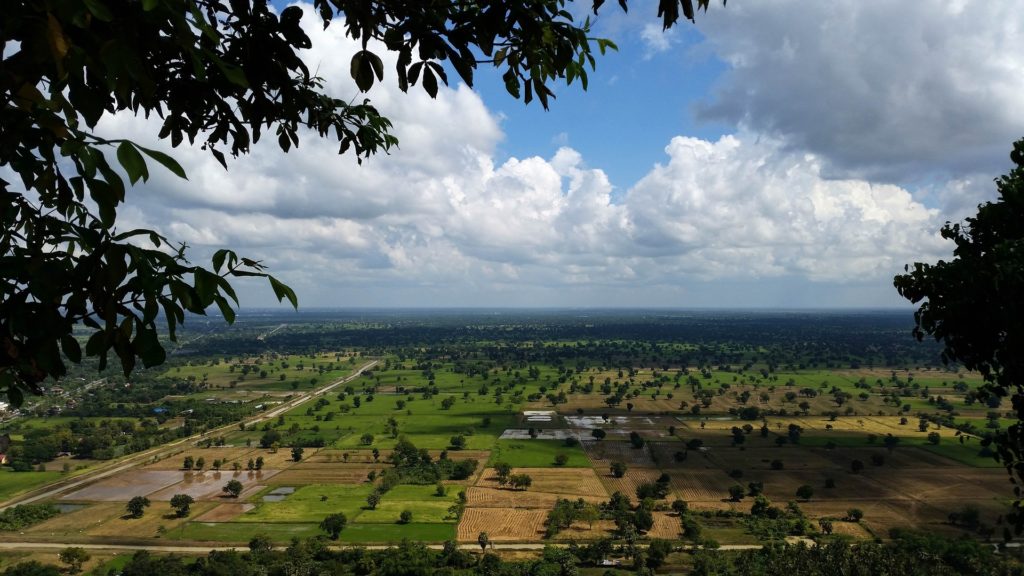 Battambang is a culturally rich country having colonial buildings and other ancient architecture, and views like this that make it well worth visiting.
Route 2: Explore, Learn, Relax- 10 Day Cambodia Itinerary
This ten day Cambodia itinerary blends temple hunting, Cambodian history, and relaxing beach time. You will explore the very best of the Angkor Temples, experience Phnom Penh to the fullest, and also relax in the exotic south, rife with some of the most beautiful beaches in the world. The greatest feature in this plan is the opportunity to explore the beautiful islands just off the southern coast of Cambodia, where you can get a taste of the tropical island life. Once again, this trip will take you to locations that have a well-developed tourism infrastructure, so there is easy access to modern amenities and conveniences.
Suggested Route: Siem Reap – Angkor Wat – Phnom Penh – Koh Rong islands
Highlights:
Arrive into Siem Reap and explore this vibrant city. Take days 2 and 3 to explore both the main temples as well as some of the hidden gems that the Angkor Archaeological Complex has to offer. Next, you explore the capital city of Phnom Penh over 2 days. Visit the Royal Palace. Explore the somber sites of S21 prison and the killing fields where most of the atrocities of the Khmer Rouge regime were committed. Finally, explore some decadent street food on a bicycle tour down the banks of the Mekong.
Head south to explore the beautiful beaches of southern Cambodia and relax amidst the best of Cambodian hospitality. Take a ferry to the stunning Koh Rong islands and enjoy island life at its best. Enjoy a myriad of activities such as snorkeling, and scuba diving in the pristine water that surrounds these islands. After a riveting 2 days here, arrive back at Phnom Penh to depart for home on day 10.
Budget:
Exploring the islands in the south is an expensive affair as most hotels that offer good accommodation charged at premium rates. You could get accommodated at smaller establishments but then that would mean you have to arrange your own ferry rides on site. This kind of takes away the relaxing part of an island getaway. We recommend that you save a little money in Phnom Penh and Siem Reap and treat yourself in Koh Rong.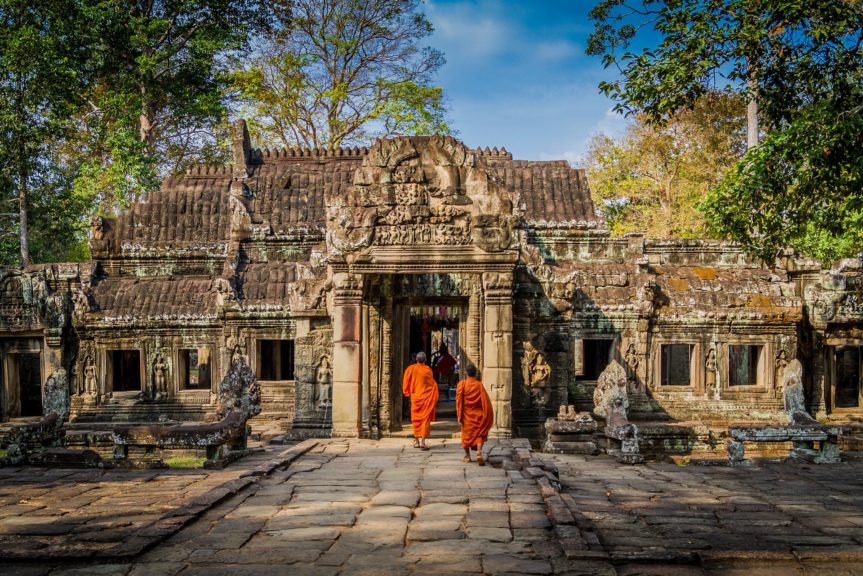 Explore the magnificent and impressive temples of Angkor Wat, the largest religious monument in the world, a total must-visit.
What you miss:
You miss out on exploring the countryside. You lose the opportunity to visit the colonial hamlets of Kep, Kampot, and Battambang. Once again you miss out on truly exploring Cambodia off the beaten path. For the ardent traveler, there is a lot to be discovered here.
Alternative:
Skip one night at the beach and instead, spend it in the tropical jungle between Phnom Penh and the coast! The Shintamani Wild is among the best luxury stays in Cambodia. This place is worth your time if you want to spend some time adorned in luxury in the middle of the jungle by an establishment that puts conservation and sustainability first.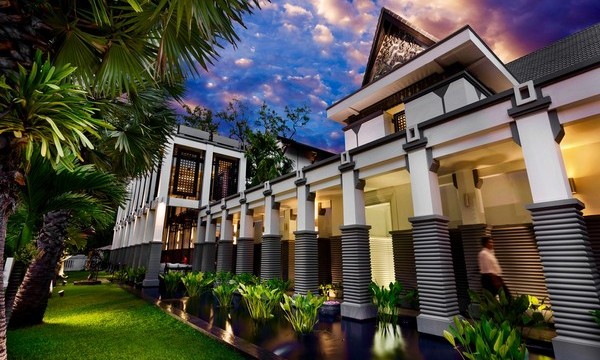 Shinta Mani Angkor is an upscale boutique property that enjoys a tranquil and leafy setting within the French Quarter of Siem Reap.
Route 3: In- Depth Cambodia- 14 Day Cambodia Itinerary
For the passionate traveler, 2 weeks in Cambodia will have you experiencing the urban hustle of modern cities to the quaint beauty of rural hamlets. In 14 days, you can enjoy almost all of Cambodia. Along with exploring Siem Reap, Phnom Penh, and the Angkor Temples, you will also have ample time to explore the beautiful towns of Kep, Kampot, and Battambang. This is your opportunity to explore the country off the beaten path and experience some of its hidden beauty.
Suggested Route: Siem Reap – Phnom Penh – Kep – Kampot – Battambang – Koh Rong
Highlight:
Spend your first 3 days exploring Siem Reap and the heritage marvel that is the Angkor Temple complex. Next, head to the cultural hotpot that is Battambang. Walk along the beautiful alleyways and relish some of the best that Cambodian cuisine has to offer over 2 days. Do all this while drinking in the sights and sounds of the beautiful Mekong River. End week 1 as you enjoy Cambodian hospitality in the capital city of Phnom Penh. Here, you will visit the Royal Palace, the S21 prison, and the killing fields. Indulge in some of the very best in street food along the alleyways on the banks of the Mekong.
Week 2 starts off in the colonial coastal town of Kep, where you can explore the Kep beach and taste some of the best seafood in the country. Head next to the river town of Kampot, famous for it's Kampot peppers. Kampot is famous for its slow way of life, luring visitors with the bait of a few relaxed, lazy hours away from the rush of the larger towns. The Kampot river is a great place to go kayaking.
Beach time is a great way to wrap up your stay as you explore the lovely beaches, pristine waters, and unspoiled beauty of the Koh Rong islands. Relax on white-sand beaches under palm fronds or explore the rural beauty of Koh Rong Samloem. These last 3 days are yours to unwind and treat yourself. Relax with a cold beverage or a cocktail on the picture-perfect beaches before heading back to Phnom Penh to board your flight home.
Budget:
This trip is easy for comfort and luxury travelers, and may prove to be a bit difficult for backpackers and budget travelers. This is mainly because the small towns offer fewer hostels and budget stay options. There is also a dearth of public transport options. All destinations on this trip have excellent boutique hotels, reliable private transport, and guided tours, all aimed at giving you maximum comfort.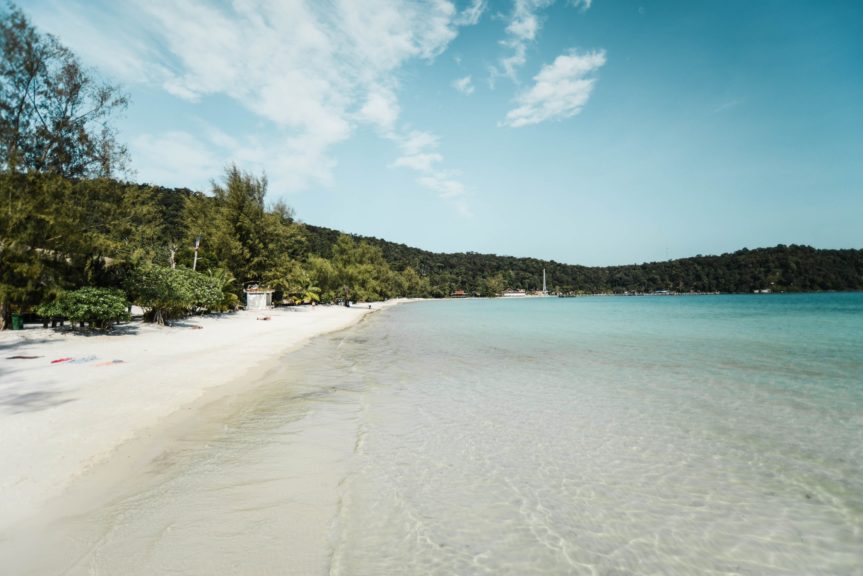 Koh Rong island boasts pristine white sandy beaches, warm crystal-clear ocean waters, and a hot tropical climate, adding up to the perfect beach holiday.
What you miss:
Not much really! As mentioned earlier, 14 days is enough to pretty much cover the entire country. The destinations you choose to visit or skip out on depend on your personal tastes.
Alternatives:
If beaches aren't what gets your heart beating, then you can skip out on Koh Rong. Instead, visit the Cardamom mountains and the jungles of the Northeast. If adventure is what you seek, then you can indulge in some jungle trekking and kayaking along the many rivers that crisscross the tropical jungle.
Consequently, after exploring Siem Reap, you can take the rural route which will take you deep into the Cambodian countryside. Explore the lush jungles and rural culture of Ratanakiri and Mondulkiri where you will see people living simple lives in traditional Cambodian houses. Follow this path and you will reach Kratie, a river town brimming with culture and natural beauty. Here lies the exciting prospect of spotting Irrawaddy dolphins.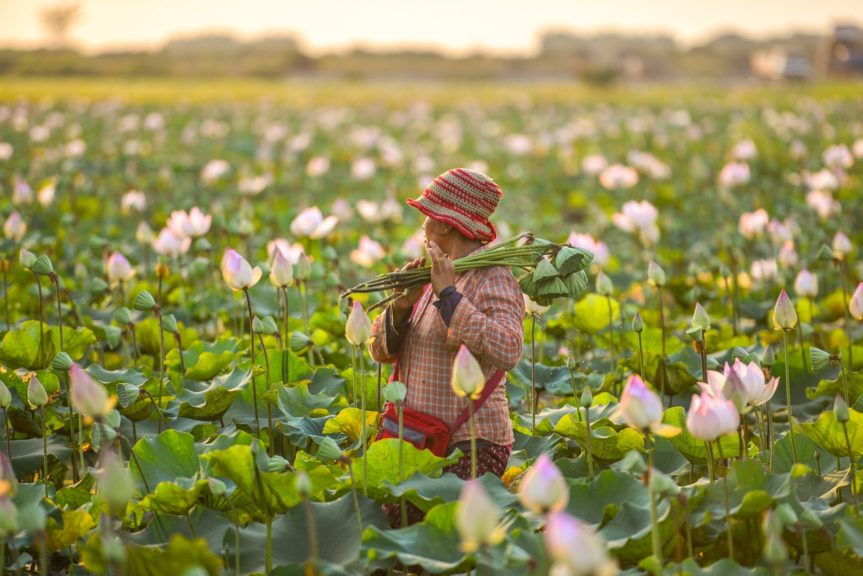 The Cambodian countryside consists of places brimming with lush jungles, culture and natural beauty, letting you experience nature at its very best.
The price of accommodation increases as you explore rural Cambodia. Additionally, tourism infrastructure in these parts is not as sophisticated as it is in other parts of the country like Siem Reap, Phnom Penh, and Koh Rong. This makes exploring the hidden beauty of Cambodia both an exciting as well as challenging prospect. It is important to plan your itinerary before you travel; travel times are long in the country especially if you are traveling by road. Let us help you prepare the best Itinerary for Cambodia so you can have a beautiful time in this tropical paradise.
helping you travel your way
We provide a helping hand to independent travellers who need assistance with planning and booking their trip. The primary goal is to turn your dream holiday into reality.
YOU MIGHT ALSO LIKE
LEAVE A REPLY