How long to spend in Cambodia
More often than not, people don't think too much when deciding how long to spend in Cambodia. However, Cambodia is the hidden gem of Southeast Asia. Overshadowed in popularity by its neighbours, travellers often overlook this tropical paradise. The ones who do add Cambodia to their Southeast Asian bucket list recognise the country as the home of Angkor Wat. Sure. The nation wears the Angkor Wat like its crown, but Cambodia is much more than just that. If you're travelling to Cambodia, make sure you uncover the beauty of all the different regions the country has to offer.
Cambodia woos the traveler with the promise of a relaxing, laid-back retreat that sets it apart from neighbouring Vietnam and Thailand. In its essence, Cambodia is a microcosm of Asia. There is exotic beauty, storied history, bustling cities and idyllic villages. And amidst it all, there are the Cambodian people who have endured and thrived even in the face of poverty and tyrants. Experience some of the world's best beaches in Koh Rong and witness the sun bidding farewell on the Mekong in Kratie. You will realise that Cambodia is much, much more than just Angkor. Read through the article on how long to spend in Cambodia and get planning today.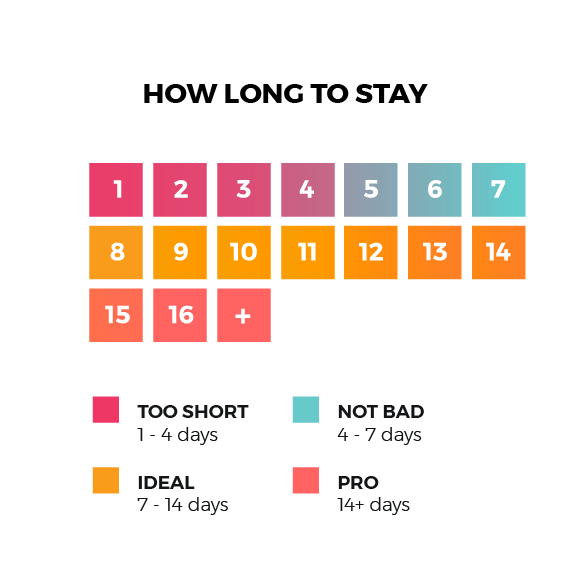 Itinerary for Cambodia
Most people travelling to Cambodia, only visit it to witness the Angkor temples. They usually club a trip to the country on a vacation to either Thailand or Vietnam. While it is totally acceptable to do so, you are simply missing out on some of the many experiences that Cambodia has to offer.
The average traveler spends 7 days in Cambodia. This is enough time to explore most of the Angkor Archaeological Complex and Cambodia's tragic past in the city of Phnom Penh. You can even squeeze an extra day to visit some of the other places nearby either city.
If you want to find out what the country truly has to offer then you should stay for a little longer. Want to explore off the beaten path, experience the countries cultural heritage outside of Siem Reap and Phnom Penh, check out Cambodia's rural charm, or simply relax on the picture-perfect beaches? Well, a 10-14 day trip is how long to spend in Cambodia for you.
Exotic locations like Koh Rong, Battambang, Kampot, Kep, and Kratie, among many others, are real undiscovered gems. With beautiful countrysides, great hospitality and comfort accommodation in even the most off-beat destinations, what could be stopping you from going all out on Cambodia!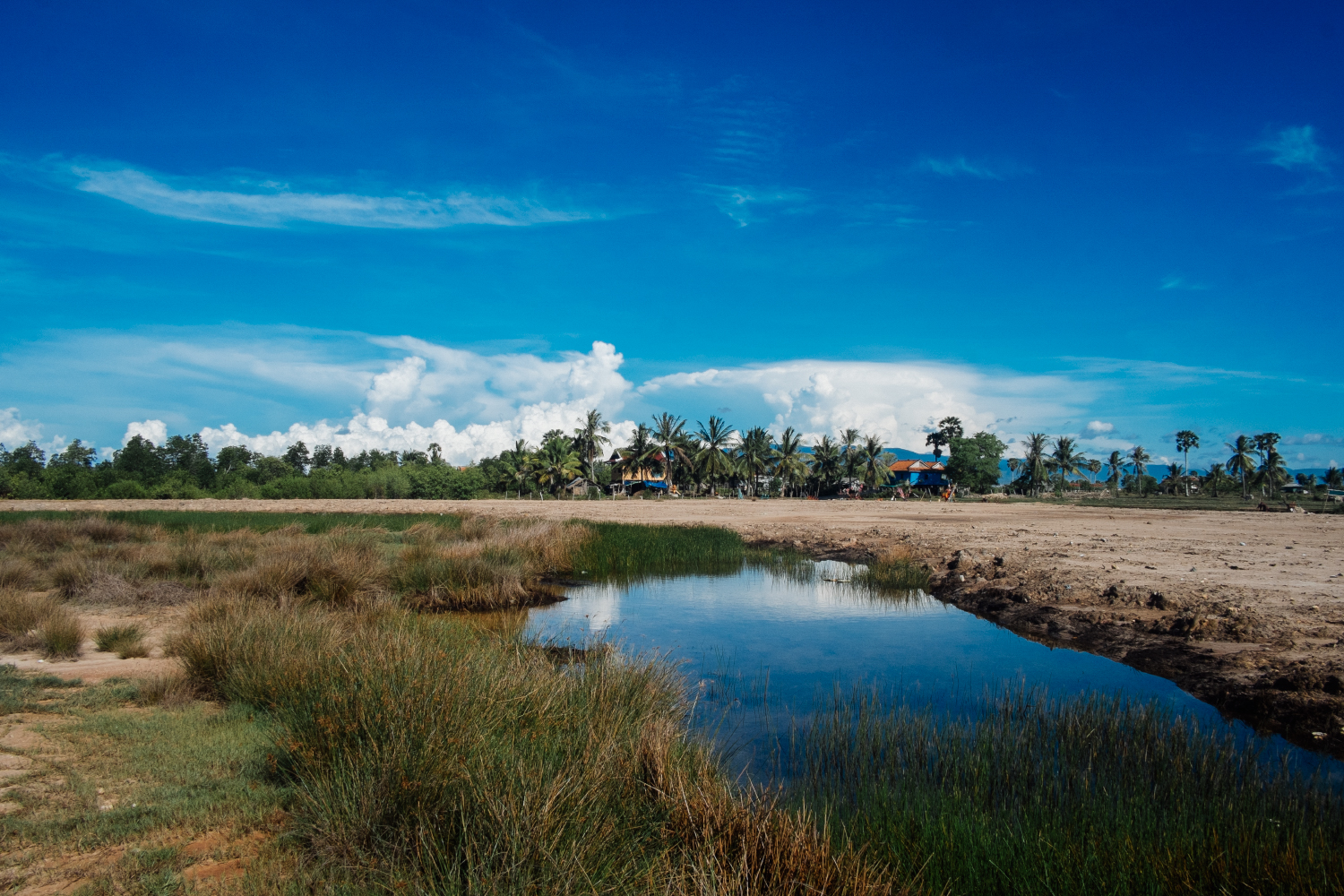 Travelling to the countryside of Cambodia can be adventurous but is certainly rewarding.
How long to spend at the Top places in Cambodia
Siem Reap
Siem Reap is, without a doubt, one of the best places in Cambodia. The city has friendly locals and several excellent accommodation options that lure travellers by the droves. But most importantly, Siem Reap is the gateway to the Angkor temples. The highlight for every tourist travelling to Cambodia.
You can get 1 day, 3 day and 7-day tickets to visit the temples. You can choose out of these depending on how long you spend in Cambodia. If you plan to visit the prominent temples in the complex then you can complete it in 1-2 days. If you want to explore the site to its fullest then you can spend 5 days in Siem Reap combing through the temples that most other tourists skip. You could stay in the city for 3 days and spend the remainder of the 2 in a relaxing resort close to some of the remote temples.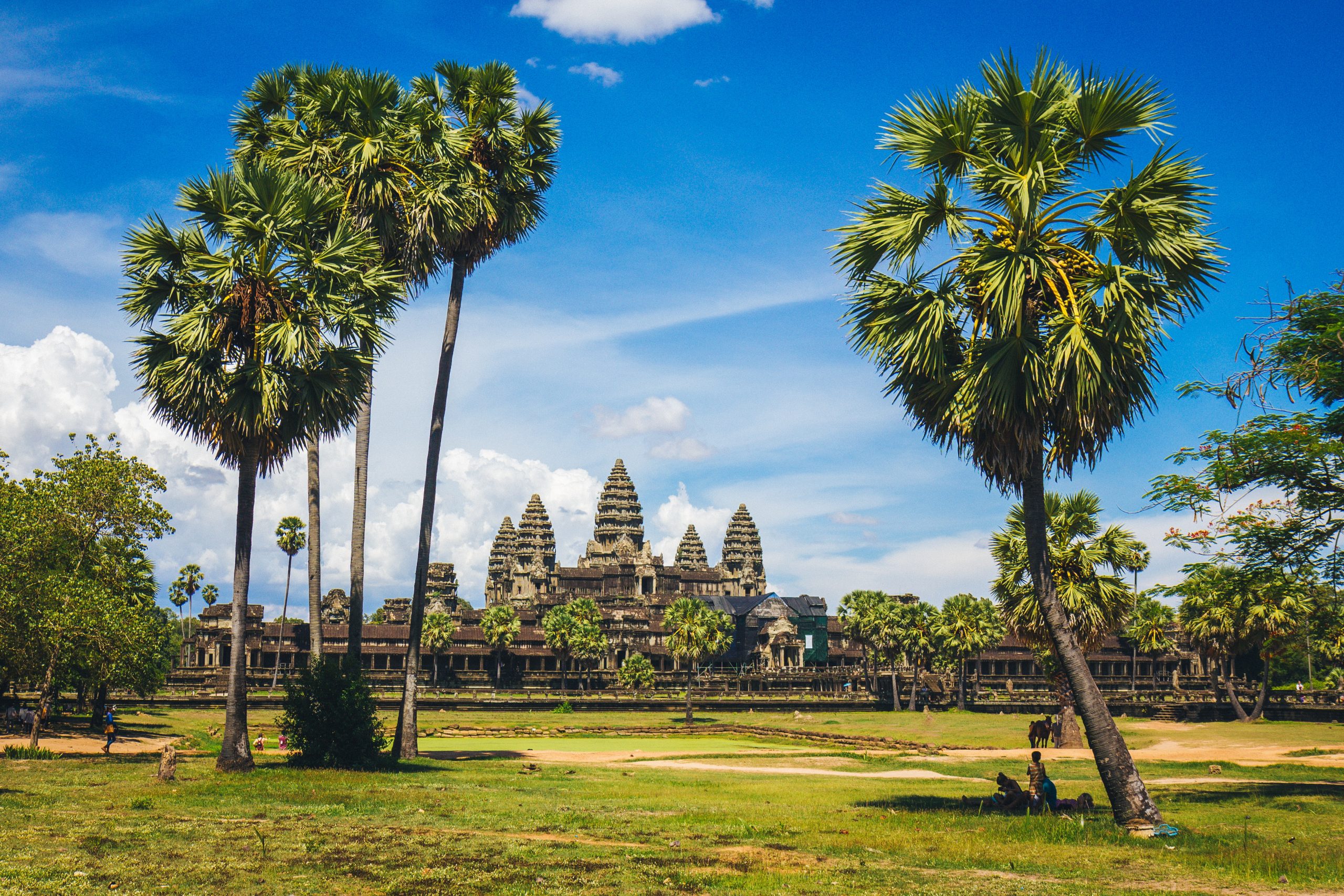 Angkor Wat is just one of hundreds of temples and ancient ruins in the area. Take your time to explore it all if you're a history buff.
Phnom Penh
The capital city of Phnom Penh is well known for its history and culture. It houses the Royal Palace and the National Museum. The city was also the epicenter of many of the atrocities committed during the Pol Pot's regime. This is evident at the somber sites of the $21 prison and the killing fields. You can explore most of what the city has to offer in a 2 night itinerary for Cambodia.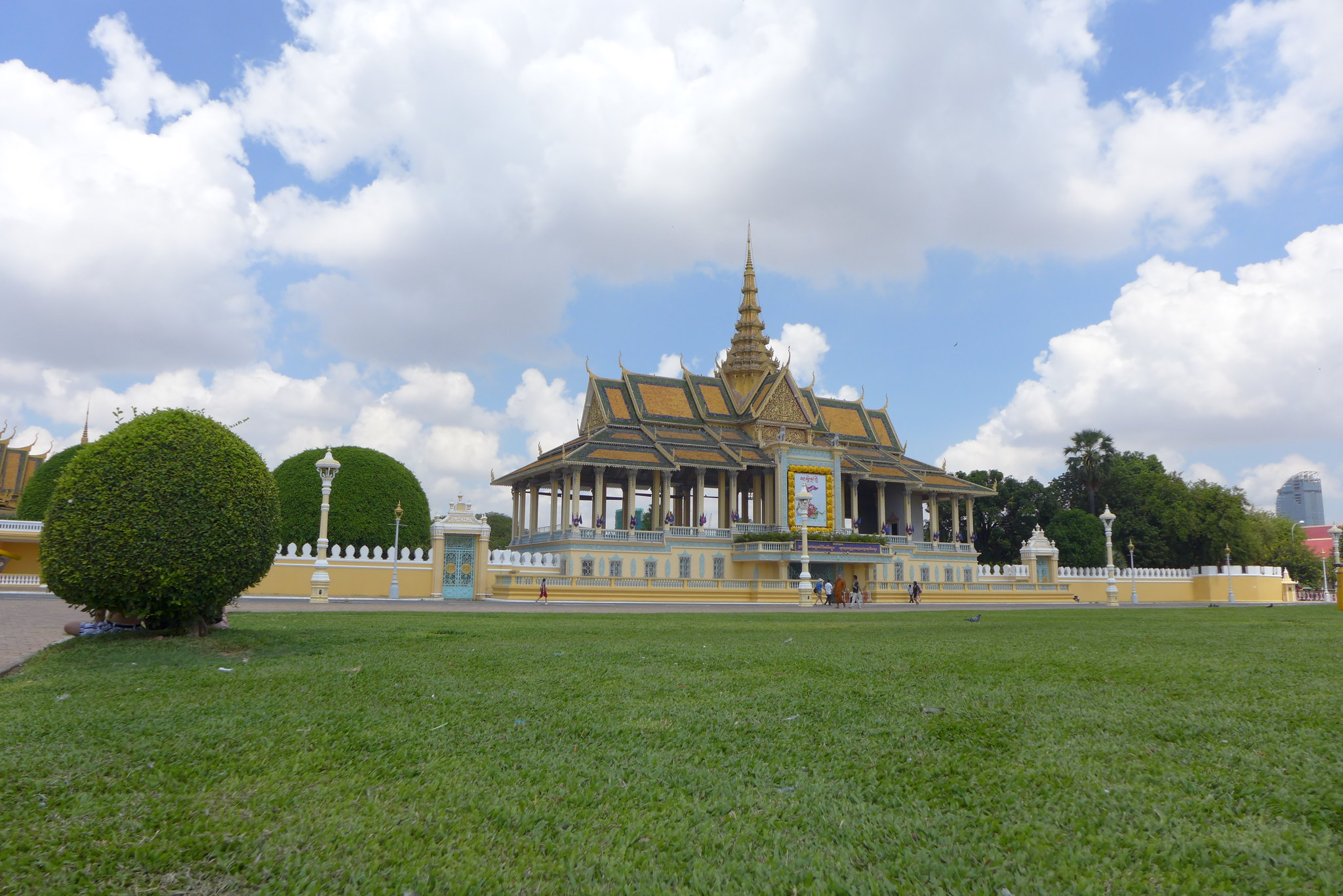 Spend at least two nights in Phnom Penh to explore the royal sights and get to know the history of the city & country.
Koh Rong
Koh Rong is not as easily accessible as Phnom Penh or Siem Reap. The island is a 6-hour drive followed by a 45-minute ferry away from Phnom Penh. But as soon as you reach Koh Rong, you will realize that the long journey was worth it. The beautiful beaches and crystal clear waters have been voted amongst the best beaches in the world. Plan a 3-night stay and treat yourself to some tropical bliss on these lovely islands. If you're travlling to Cambodia, then Koh Rong ought to make it to your list of must-visit destinations.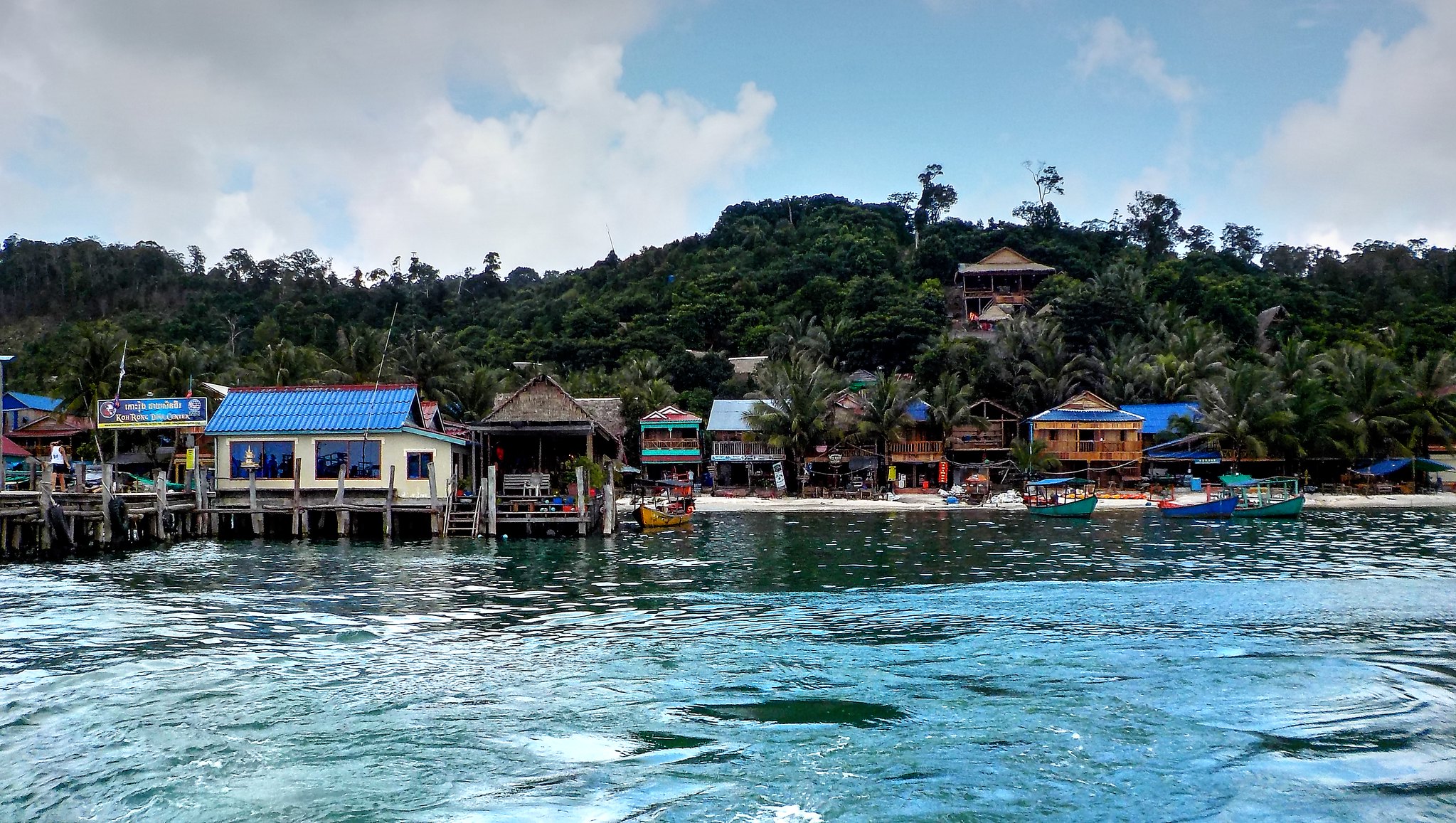 The tropical island paradise of Koh Rong off the coast of Cambodia is worth at least three days of your holiday time.
You can plan your Cambodia travel itinerary using the information that is available on our blog. Additionally, you can get in touch with our resident Cambodia expert as well. Plan your trip with us and we'll ensure you have a memorable trip. Combining your trip to Cambodia with other south-east Asian destinations with the optimum time and the best of places. The ideal Asian holiday with all your interests and travel needs taken care of. Ready to give Cambodia a shot? Hit the Plan my Trip button and we'll help you out.
helping you travel your way
We provide a helping hand to independent travellers who need assistance with planning and booking their trip. The primary goal is to turn your dream holiday into reality.
YOU MIGHT ALSO LIKE
LEAVE A REPLY