Best National Parks of Sri Lanka
Narrowing down on the best national parks of Sri Lanka is quite the task, as there are so many of them. In fact, Sri Lanka is one of Asia's best destinations to spot wildlife. Sri Lanka is known for its large populations of elephants, leopards, crocodiles, spotted deer and a wide variety of exotic bird species. For wildlife lovers on a holiday in Sri Lanka, this is your go-to guide for the best national parks of Sri Lanka, with an extensive description for each to help you pick. If you're travelling to Sri Lanka with kids, then visiting a National Park is definitely something you should add to your itinerary.
With a large variety of exotic birds and animals, Sri Lanka is one of Asia's best destinations to spot wildlife, and ideal for all the wildlife enthusiasts.
Yala National Park
Sri Lanka's most popular and most visited national park, Yala, is known for its highest concentration of leopards in the world. Located at the southeast end of the country, the park is a huge area of forest, grassland and lagoons. Besides the majestic cats, you may also spot deer, elephants, sloth bears and various species of birds.
Given that Yala is widely visited by tourists, the park is often too crowded and fails to meet the criteria of responsible tourism. Often, several jeeps line up to see one animal which scares it off. In this respect, less popular national parks are a lot more conservative when it comes to respecting the wildlife and its natural habitat.
Approximate Cost : Entrance fee – $15 + additional service charge + 12% tax + jeep charge
(Children b/w 5-12 – $8)
Children below 5 years can enter free of charge.
Best time to visit : February to September (dry season)
Closed from September to October
Stay at : Noel Rodrigo's Leopard Safari
Cinnamon Wild Yala Safari Lodge
Taru Villas – The Tangalle Social
Combine with : Tangalle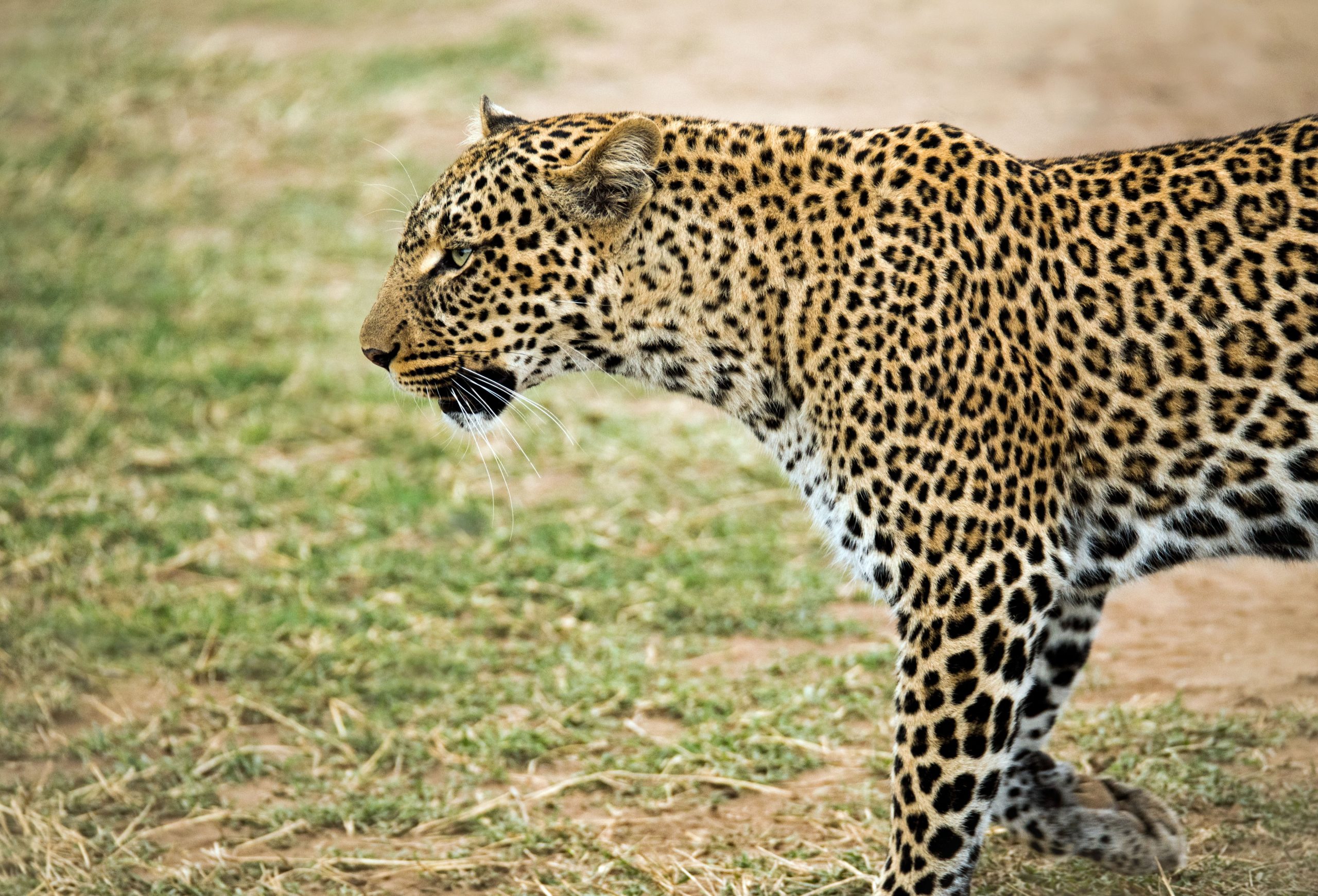 Having the highest concentration of leopards in the world, the Yala National park is where you are most likely to spot them.
Udawalawe National Park
Udawalawe, tucked away in Sri Lanka, is better than most famous East-African national parks for elephant spotting. It was created to provide a sanctuary for animals that lost their habitat due to the construction of the Udawalawe reservoir. The chances of spotting an elephant here are nearly 100%, but it is also a must-visit for bird watching enthusiasts. There are also chances of spotting leopards, water buffaloes, wild boars and spotted deer. Though the park is smaller in terms of area and diversity of wildlife species, it is less crowded and definitely more responsible an experience as compared to Yala National Park. With fewer jeeps, you can go up close to the animal and also take enough time to get the perfect photograph.
Approximate Cost : Entrance fee – $15
Jeep (4-8 persons, excludes guide) – $45
Best time – Year round (To spot baby elephants – October – January)
Ideal time – 3pm to 6pm
Places to Stay : Along the south coast –
Shangri-La's Hambantota Resort & Spa
Anantara Tangalle
Taru Villas Mawella
Combine with : Tangalle
Mirissa
Ella/ Nuwara Eliya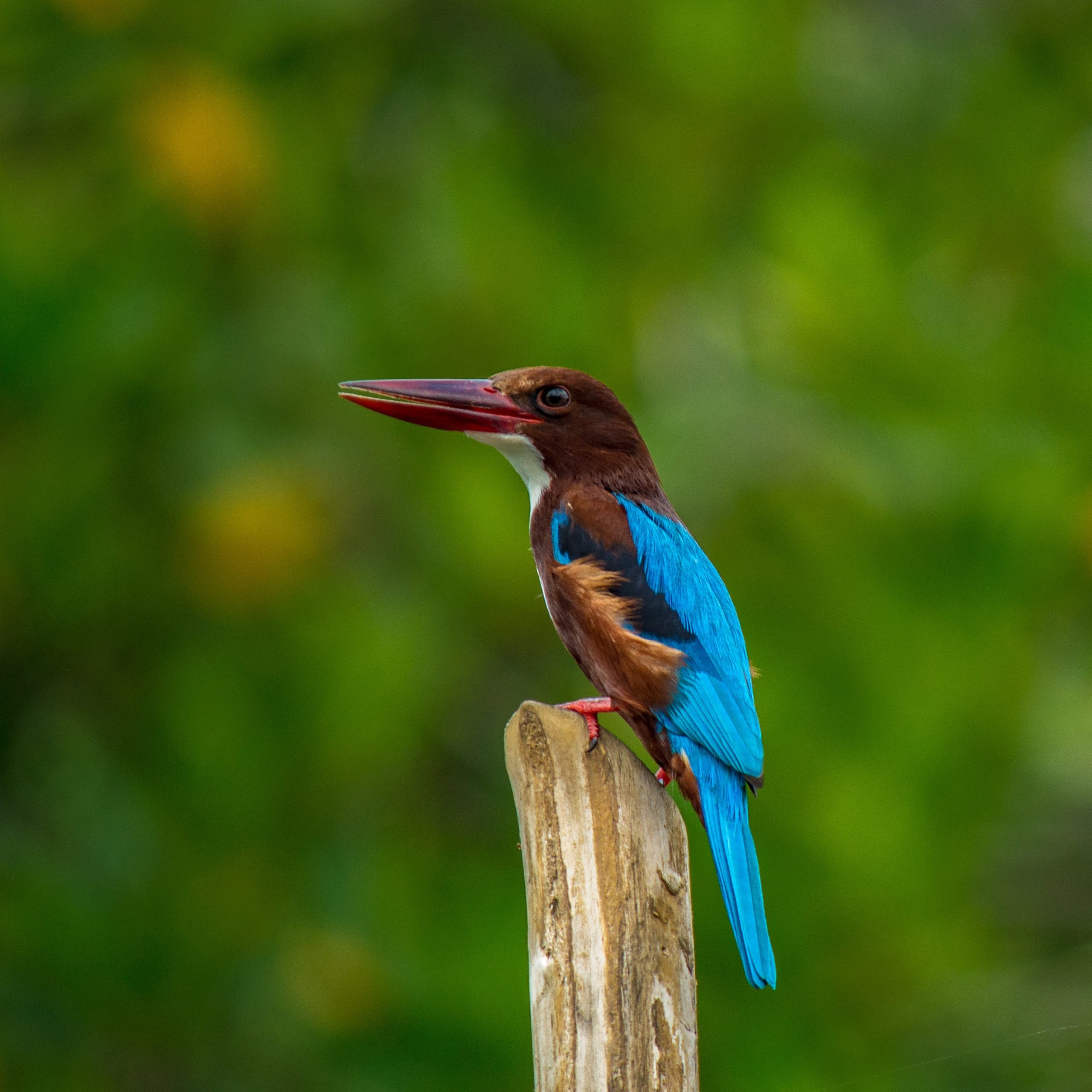 Udawalawe National Park is an absolute paradise for all the bird watching enthusiasts.
Wilpattu National Park
Located north of Colombo and west of Anuradhapura, the park is famous for its rainwater reservoirs and bird diversity. Sri Lanka's largest national park, Wilpattu is the second best park after Yala for spotting leopards. Given the limited number of tourists even in the high season, the safari is a lot more authentic in terms of exploring the wilderness.
Approximate Cost : Entrance fee $15 (Child – $8) + additional service charge and jeep charge (divided by number of people in the jeep)
Best time : February to September
Places to Stay : Wilpattu Tree House
Big Game Camp
Ulagalla by Uga Escapes
Combine with : Anuradhapura
Puttalam (Kalpitiya)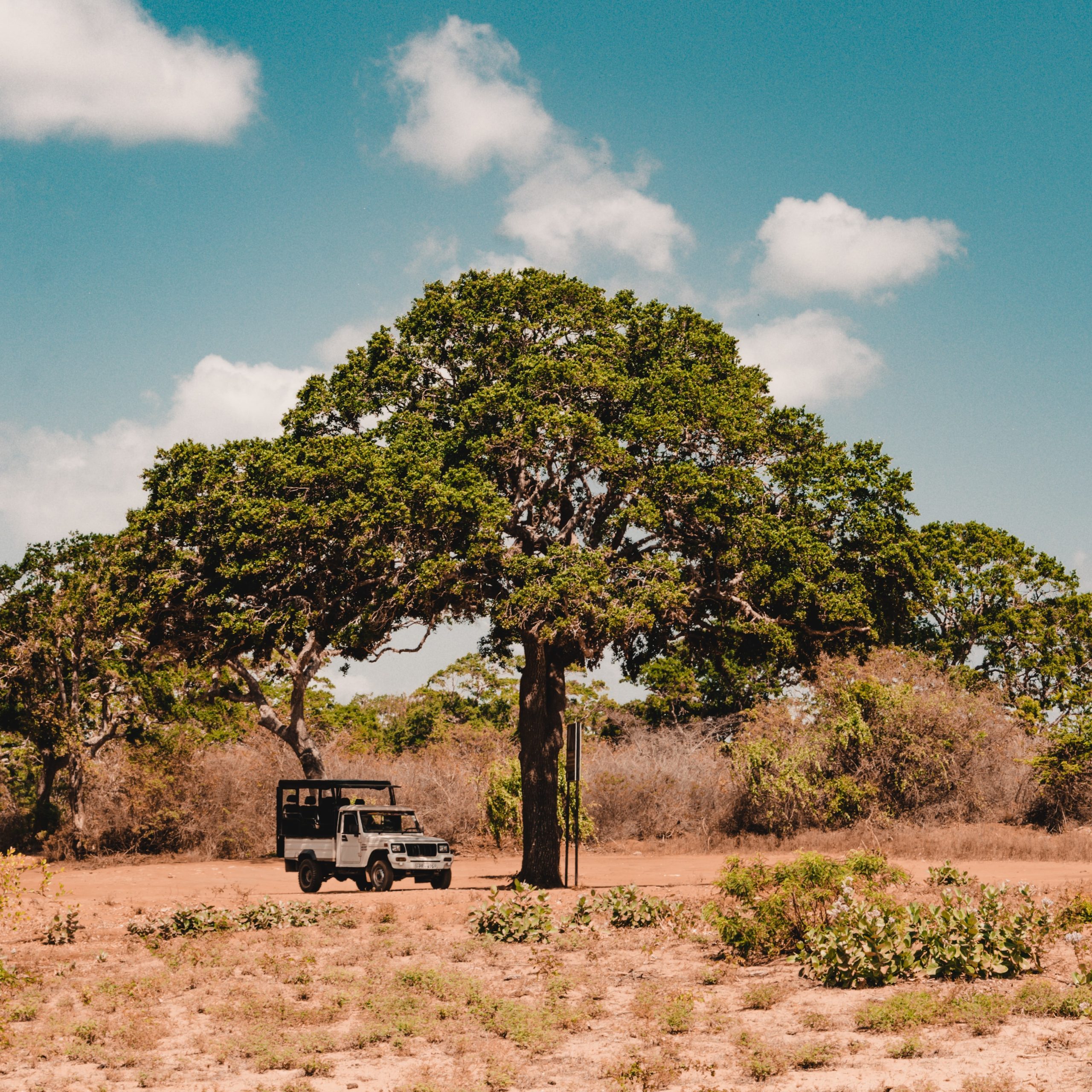 Wilpattu, the largest national park in Sri Lanka is great for spotting wildlife and does not witness hordes of tourists.
Minneriya National Park
Only a short drive from the ancient cities of Sigiriya and Polonnaruwa, Minneriya is a breath of fresh air. It is one of the best places in the country to spot elephants in large number and definitely one of our favourite experiences. In the months from August to September, herds of elephants come together to feed and bathe for what is known as "the gathering". If you're lucky, you'll spot elephants roaming freely in the countryside, along the outskirts of the northern edge of the park.
Other animals found here are sloth bears and leopards (both rarely sighted) and langur monkeys. It is also home to an enormous variety of bird species. Minneriya forms part of the elephant corridor that joins with Kaudulla. Kaudulla National Park, 30 minutes from Minneriya, is another national park you could visit.
Approximate Cost : Entrance fee – $15 + additional charges for jeep
Best time : May – September
Places to stay : Jungle Vista, Sigiriya
Elephant Corridor, Sigiriya
Giritale Hotel, Polonnaruwa
Combine with : Anuradhapura
Sigiriya
Polonnaruwa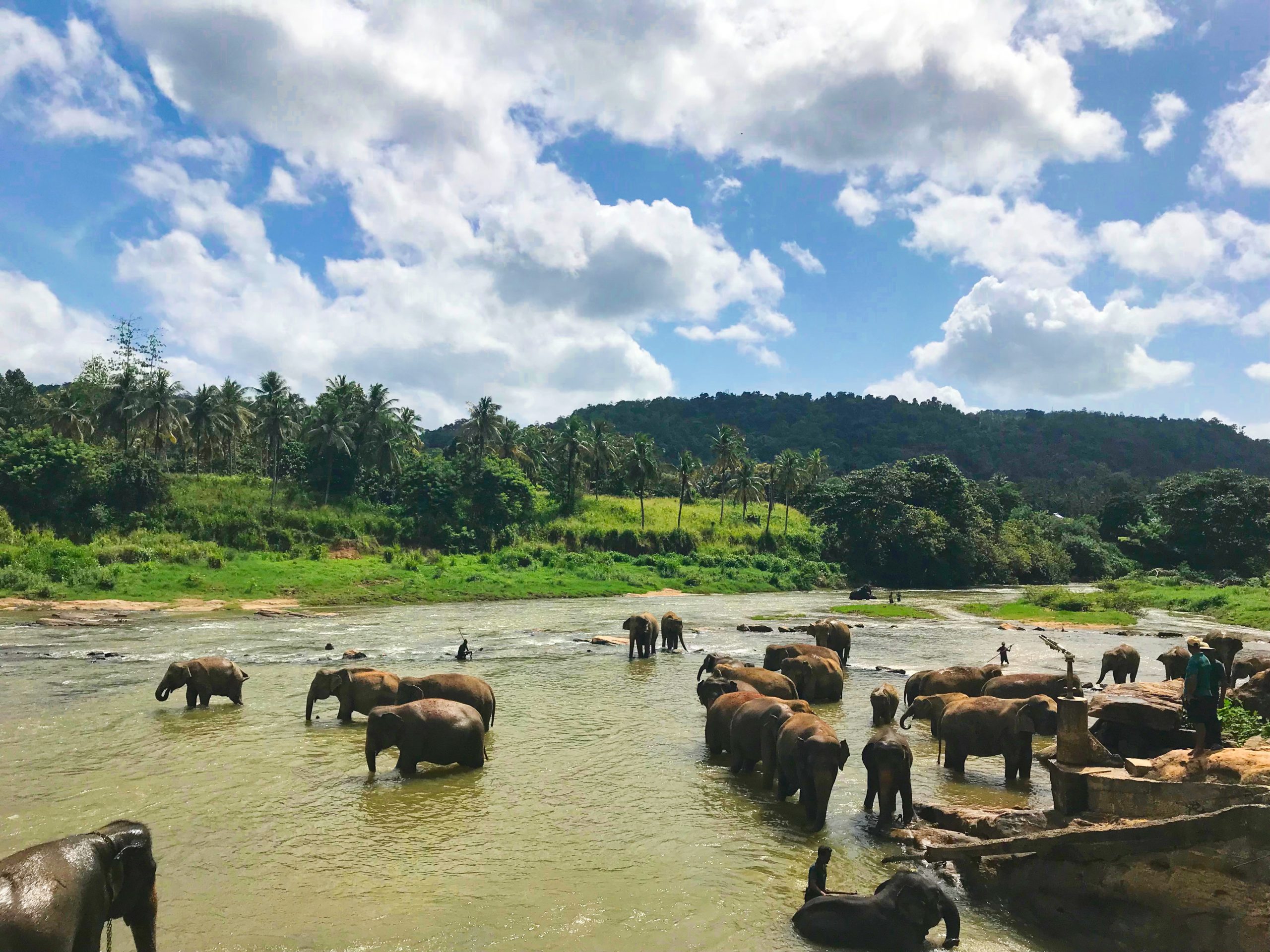 The Minneriya national park is one of the best places in Sri Lanka to spot the giant and adorable elephants in the open.
Bundala National Park
Though Bundala is one of the lesser visited National Parks of Sri Lanka, it is every bird watchers paradise. West of Yala, home to over 200 species of birds, several migrate here especially in the months between December to March. The lagoons here attract an amazing variety of aquatic birds, the most famous being, large flocks of migratory flamingos. Another splendid sight is that of the peacocks.
With 400 plant species across 6 different wetlands, Bundala is also a haven for plant lovers. Rich in biodiversity with unique plant and bird species, Bundala makes for a picture perfect wildlife safari experience.
Approximate Cost: Entrance fee – $10 (Child – $5) + additional tax and jeep charges.
Best time : December to March (December being the best month)
Places to stay: Villa Océane, Mirissa
Lake Villa Resort, Tissamaharama
Combine with : Tangalle
Mirissa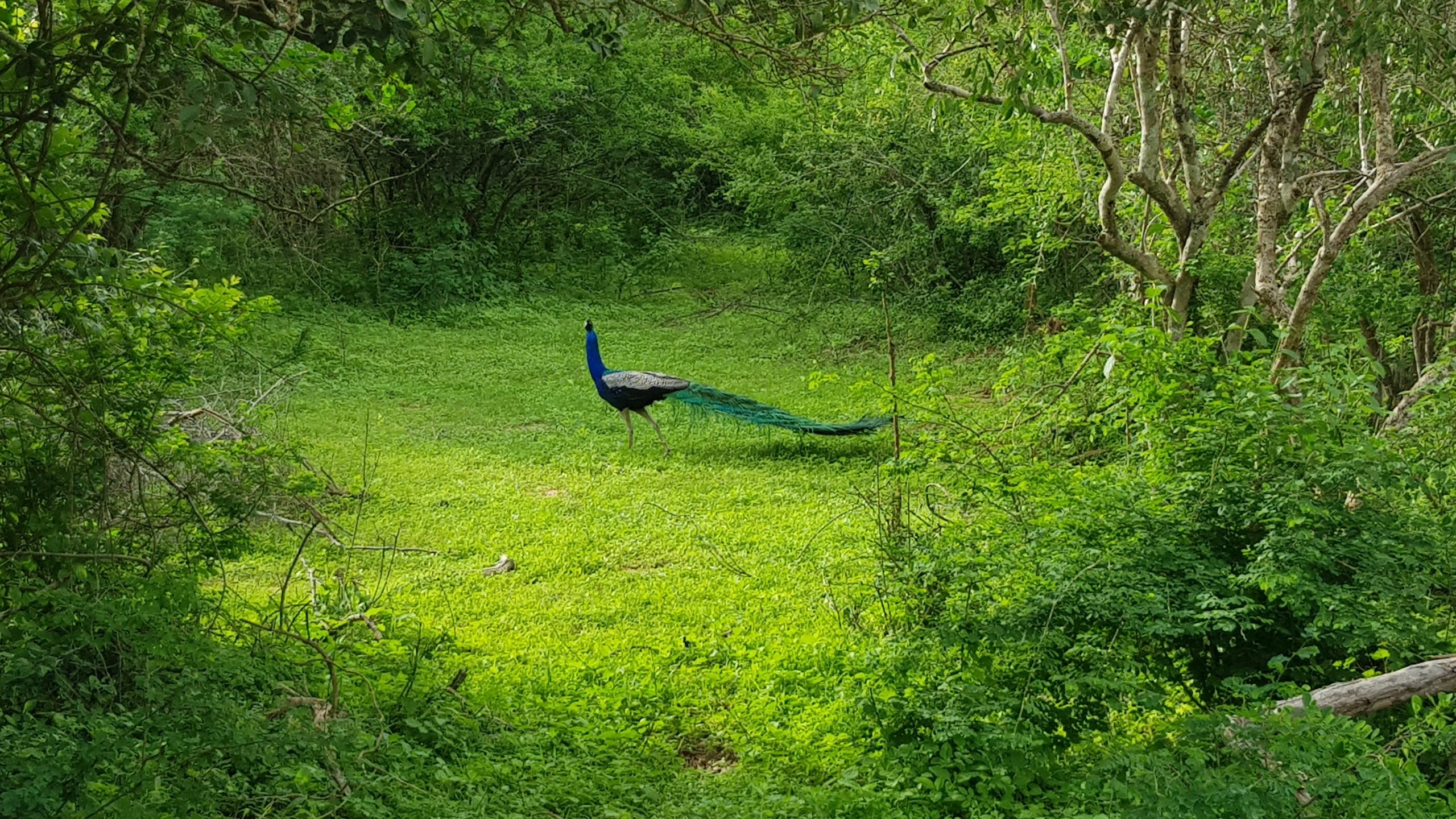 The Bundala National park gives you the perfect wildlife safari experience with it's rich biodiversity and is a great option if you want to escape the crowds.
Horton Plains National Park
A park spread over two of the highest mountains in the region, its beauty is unmatched. Horton Plains is one of the few national parks in the country that visitors can explore on foot (on designated trails). With a variety of 750 plant species and 170 animals, it is bound to leave all the bird watchers out there spellbound. The highlight of this park is Worlds End, where the plateau comes to a sudden end and plurges 800m deep. The trek to Horton Plains and Worlds End starts from Nuwara Eliya. You ought to commence the trek before sunrise so as to avoid large crowds and also witness the breathtaking view of the sunrise when you get to the top.
Approximate Cost : Entrance fee – $15 (Child – $8) + additional tax (15%) + service charge
Best time : January to March
Ideal time : 6am – 9am
Places to stay : UYOU Ceylon Guest House, Nuwara Eliya
Jetwing St. Andrew's, Nuwara Eliya
Laughing Leopard Hostel , Nuwara Eliya
Combine with : Nuwara Eliya
Ella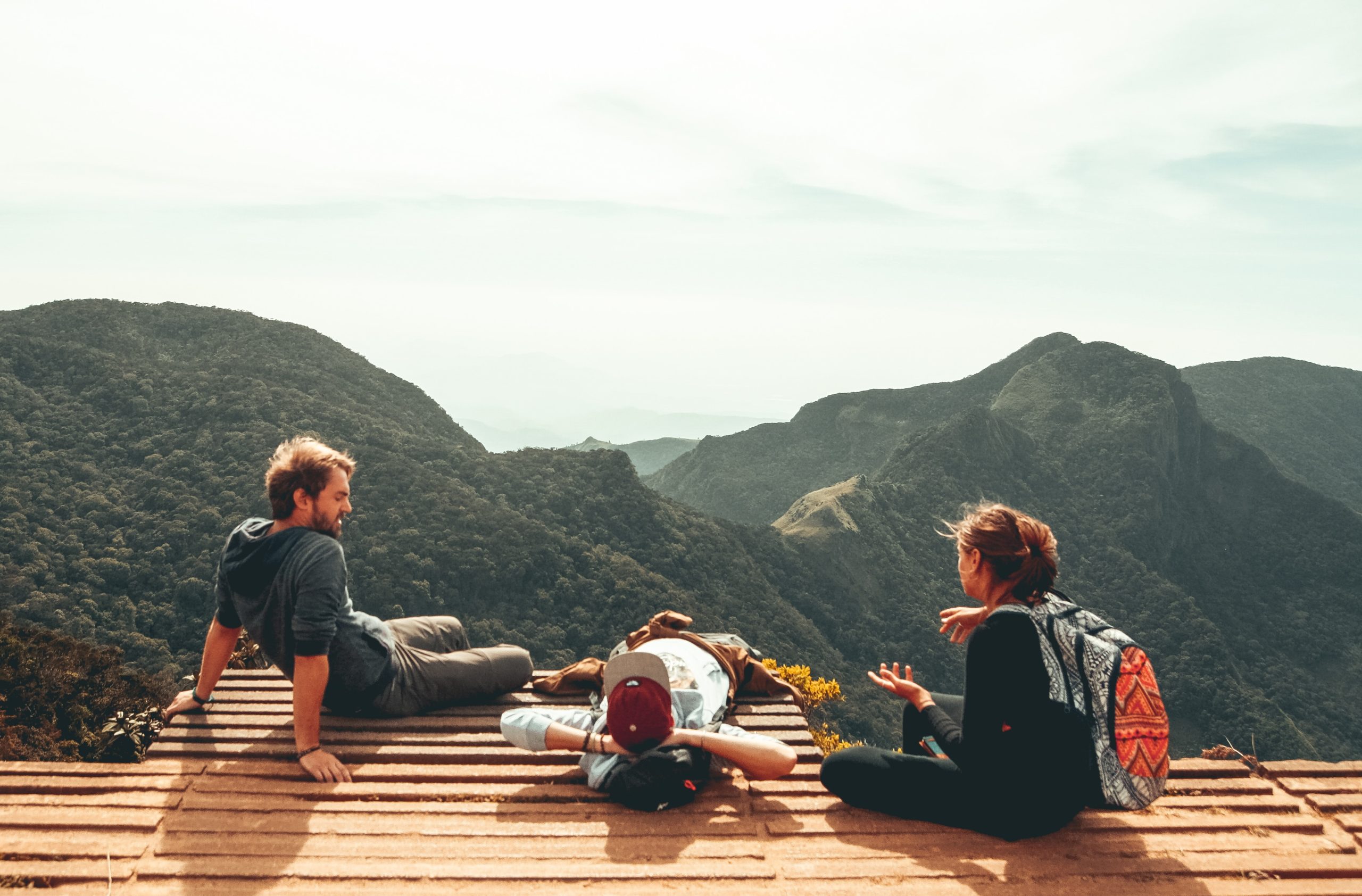 The trek to Horton Plains offers breathtaking views of the world's end. The best time to visit this would be at sunrise.
With 16 National Parks in Sri Lanka, each catering to a different audience, picking the right one can be difficult. However, planning a trip roped in with all your other interests makes it an easier task because this helps you pick the one closest to your desired route. And planning that is something we can help you out with. Be it the best beaches for the beach bums, the top spots for hikers, a romantic honeymoon getaway or a merge of all three, just click on Plan Your Trip for a customised itinerary and Sri Lanka at it's best.
helping you travel your way
We provide a helping hand to independent travellers who need assistance with planning and booking their trip. The primary goal is to turn your dream holiday into reality.
YOU MIGHT ALSO LIKE
LEAVE A REPLY