Scuba diving in Sri Lanka
Scuba diving in Sri Lanka is an adventure you definitely must not miss out on. The island is blessed with a coastline of 1000 miles, with numerous palm trees adding to its charm. This combined with the wide variety of Marine life, makes Sri Lanka one of our favourite dive destinations. Scuba diving alone should be reason enough to travel to Sri Lanka.
Adorning the Indian ocean, Sri Lanka is a diver's paradise. Marine life ranging from blue whales and dolphins to gastropods and nudibranch, Sri Lanka has tons of great sites to discover. You also get to witness magnificent great wreck dives which are scattered off the coast. For those who are diving virgins but really want to give it a shot, there are PADI diving schools to help you master the art. Besides teaching, they also rent out equipment, basically taking care of all your diving needs.
The extensive coastline can be broken up into a variety of diving zones. Some of them being, Mirissa, Negombo, Hikkaduwa, Unawatuna, Kalpitiya, Beruwala, Arugam Bay, Trincomalee and Batticaloa. Given the complicated pattern of weather in Sri Lanka, when you plan to visit is an important factor you need to consider while picking your diving spot. The monsoon season varies from one end of the island to the other. The "Yala" monsoon brings rain to the west and southwest coast, while the less severe "Maha" monsoon hits the east coast.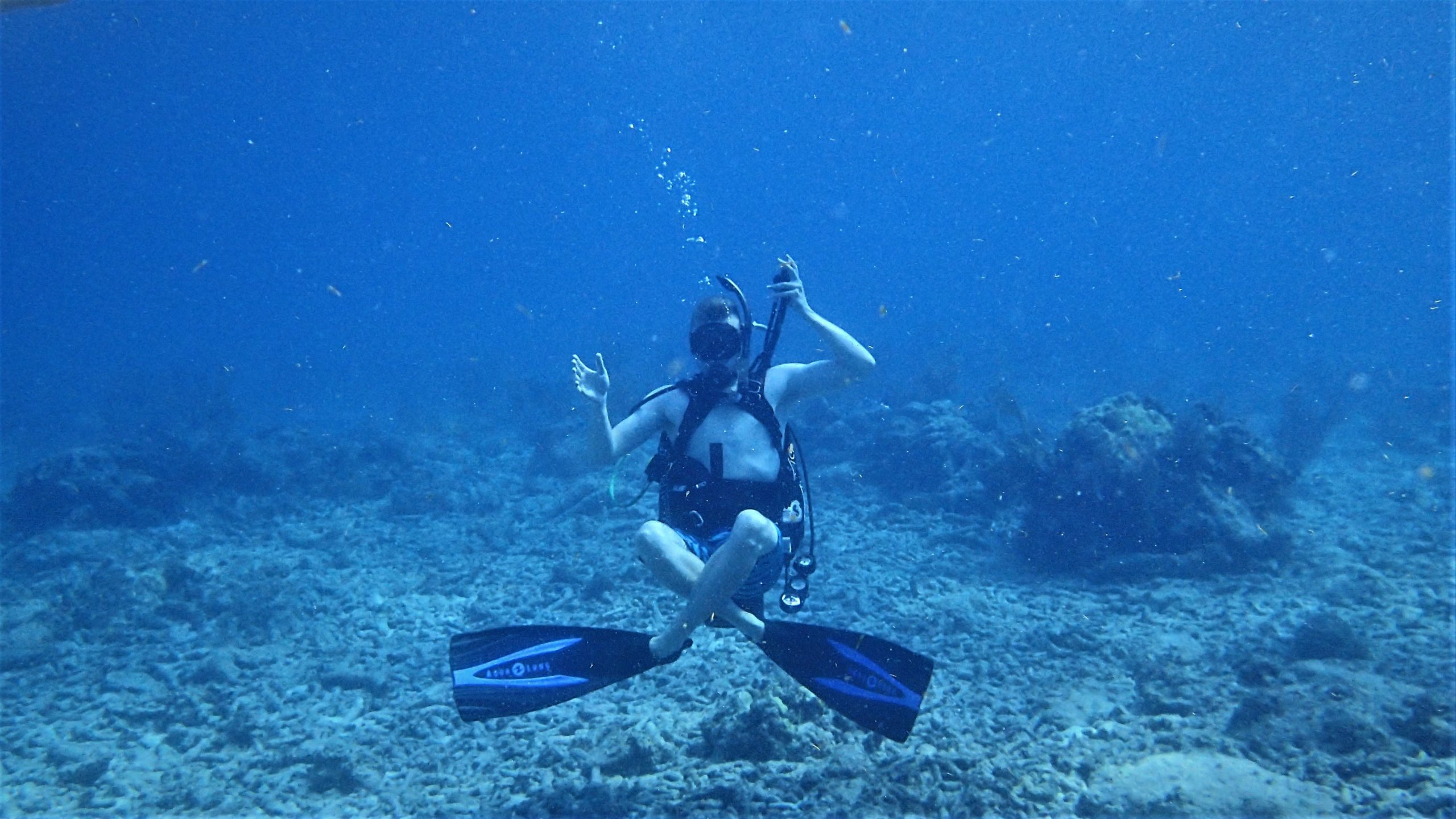 Reef diving and wreck dives in Sri Lanka.
Weather in Sri Lanka from October/ November to March/ April
The "Yala" monsoon hits the West and Southwest coast from April to September. So the best time to go diving in these regions and also the best time to visit Sri Lanka, would be between October to April. Most diving spots in this region can be accessed from the prime beaches of Unawatuna, Mirissa and Hikkaduwa, along Colombo and Galle.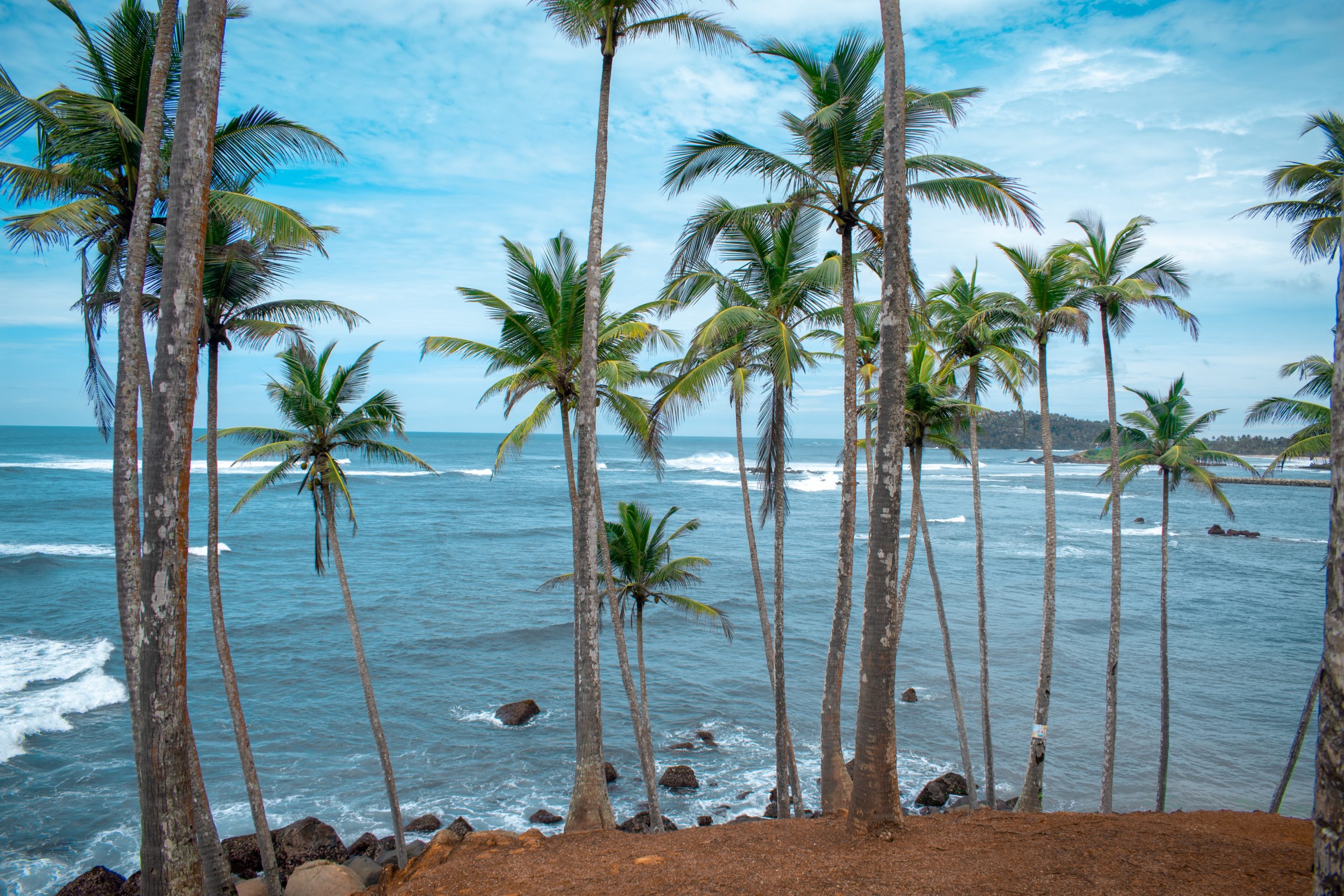 The post-card perfect beach of Mirissa is one of the prime beaches for getting to the diving spots in this region.
Hikkaduwa
Known as a shelter home for turtles and shipwrecks, there are plenty of diving sites here worth exploring. The complex underwater rock structures and flawless reef formations serve as refuge to a wide range of marine life. If you're wondering which would be the best place for your first dive, this is it. There are multiple certified training centres for beginners as well as experienced divers. Some of the shallow dive sites are great for first timers to explore the breathtakingly beautiful waters and even indulge in underwater macro photography. These include, Earl of Shaftesbury, Tunatta and the Coral Harden Cave. For experienced divers looking to rent out equipment and explore by themselves, we highly recommend Black Coral Point, Wreck Conch, Hikkaduwa Gala and the Wreck of Rangoon. With some of the best boutique hotels and exotic homestays, Hikkaduwa is also the ideal destination for a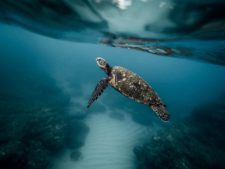 Turtles in the shallow waters, along the coast, of Hikkaduwa.
Mirissa
We've always associated Mirissa with whale watching. Over the past few years though, it has become an increasingly popular diving destination. The centers here run programs for all kinds of divers and it's an absolute paradise for first timers. Its calm and clear waters make it one of the best diving zones on the south-west coast. And we believe that the place offers one of the best diving experiences. Diving spots we would definitely visit again are Dispa Rock, Mirissa Point, Yala Rock and Bridge Rock.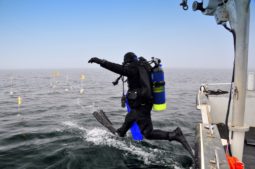 Diving for beginners by PADI certified institutes in Mirissa.
Unawatuna
Unawatuna is one of the most popular beaches of Sri Lanka, often too crowded with tourists. Other than the diving spots here, the beach has a lot more to offer. Be it authentic seafood restaurants and local handicraft shops or adventurous sports and a buzzing nightlife, Unawatuna has it all. Some of the most famous dive sites of Colombo and Galle can be accessed from here. The Galle Ship Wreck, The Ralagala Wreck, the Napoleon Reef and the Taprobane Reef are few of them. The famous Rangoon Wreck can also be reached from here.
Other diving spots we recommend you explore across the west coast of the island are – Lobster Reef, Diyamba Gala, Barracuda Reef, Cargo Wreck and Panadura wreck. Our favourite pick along this coast is Kalpitiya, a marine sanctuary with wide variety of rare marine organisms and creatures. Make sure you visit the Unawatuna beach that has a lot more to offer other than great diving spots.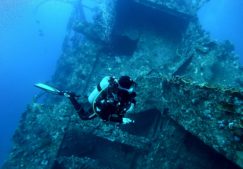 One of the most popular wreck dives off the coast of Unawatuna, Sri Lanka.
Weather in Sri Lanka from April/ May to October
The Northeast "Maha" monsoon affects the East coast. It lasts for five months, from November to March. If you're looking to dive along this stretch, the best time of the year to visit Sri Lanka would be between April to October.
Due to the amount of tourists that visit the South coast, it's been hyped for no valid reason. In reality, from a diver's point of view, the East and North-East coast have way better dive sites. Especially for experienced divers genuinely looking to explore the waters and have a unique experience. If an authentic diving experience is what's on your agenda, Trincomalee should be high up your bucket list. Moreover, being here during the right season is the most important factor that you must take into consideration. Other popular travel zones here are, Passikudah, Batticaloa and Arugam Bay.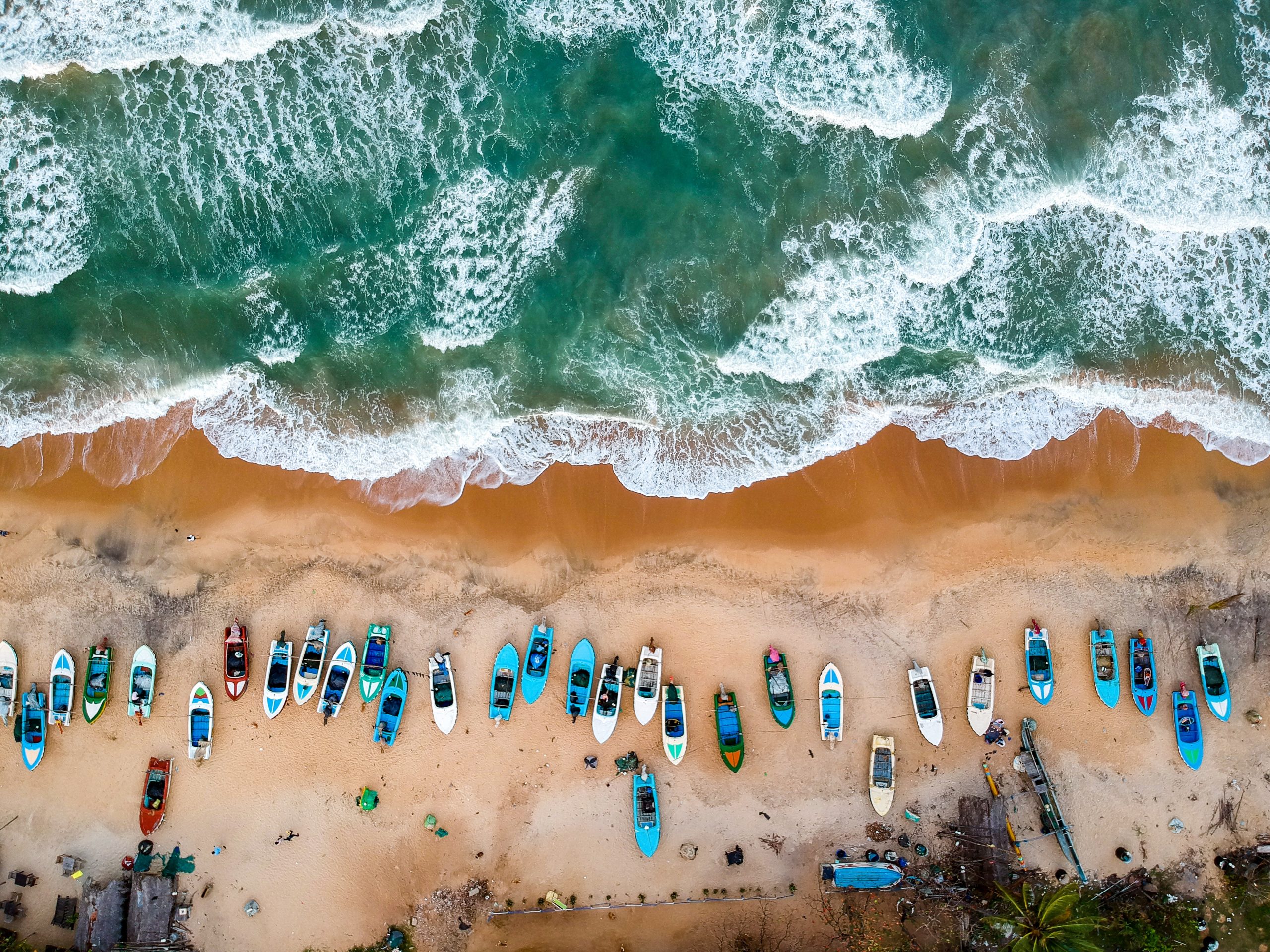 The east coast of Sri Lanka boasts of some of the best dive sites in Sri Lanka, giving you an authentic diving experience.
Trincomalee
If you're looking for a more authentic whale watching experience, then Trincomalee is the place for you to visit. It is known for its fascinating history, gorgeous untouched beaches and an extensive range of marine biodiversity. The two prime beaches that are along the same stretch at the edge of this town are Nilaveli and Uppuveli. Despite the proximity between the two, Nilaveli is the primary launch pad for most dives in the area. For those with no prior diving experience, there are shallow dives starting from 6m to deeper dives (for the experienced) that go upto a 35m depth.
The shallow dives have a wide variety of corals and coral fish. If you go to the deeper ones, you get to spot fish ranging from Barracudas and Sting Rays to Whale sharks and Mantas, on lucky days. The region is also known for its wreck dives, given its history as a naval headquarters and trading port. Dives that you shouldn't even consider missing in this region are Irarakkandy, Pigeon Island Marine Park, Swami Rock, Eel Rock and Knife Rock.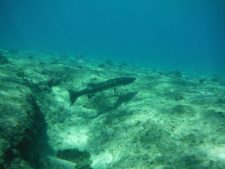 Spot a Barracuda and other rare variety of fishes, sometimes in large numbers while diving in Trincomalee
Passikudah
Passikudah is world famous for its snorkeling, but we can assure that the few diving spots it has are well worth the visit. Some great dive sites in Passikudah are Mushroom wreck, Lady wreck, British sergeant wreck and boiler wreck.
Other interesting dives along this stretch are HMS Hermes (Batticaloa), White Rock (Batticaloa), Basses Reef (Arugam Bay).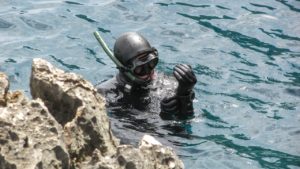 Diving at some of the best dive spots along the East coast of Sri Lanka
In our opinion
Even though the southwest coast has many diving sites and provisions for first time divers, the experience can't match up to that of diving on the East coast, around Trincomalee. The waters here are a lot more clear and the marine life is a lot more diverse. All in all, the thrill and beauty of diving here is closer to an authentic diving experience. But irrespective of the dive site you pick, be sure to add scuba diving on your list of things to do in Sri Lanka.
helping you travel your way
We provide a helping hand to independent travellers who need assistance with planning and booking their trip. The primary goal is to turn your dream holiday into reality.
YOU MIGHT ALSO LIKE
LEAVE A REPLY