Christmas in the Philippines
It's often images of snow-covered streets and warm furnaces that are related to Christmas. Yet funnily enough, the longest yuletide season is in a tropical nation! Christmas in the Philippines is unexpectedly amazing, with an unsurpassed air of festivity, fervour and celebration. Christmas celebrations, plus the ideal weather in October, November and December make it a great time to travel to the Philippines. Read all about Christmas in the Philippines, from why it holds such importance to things to do.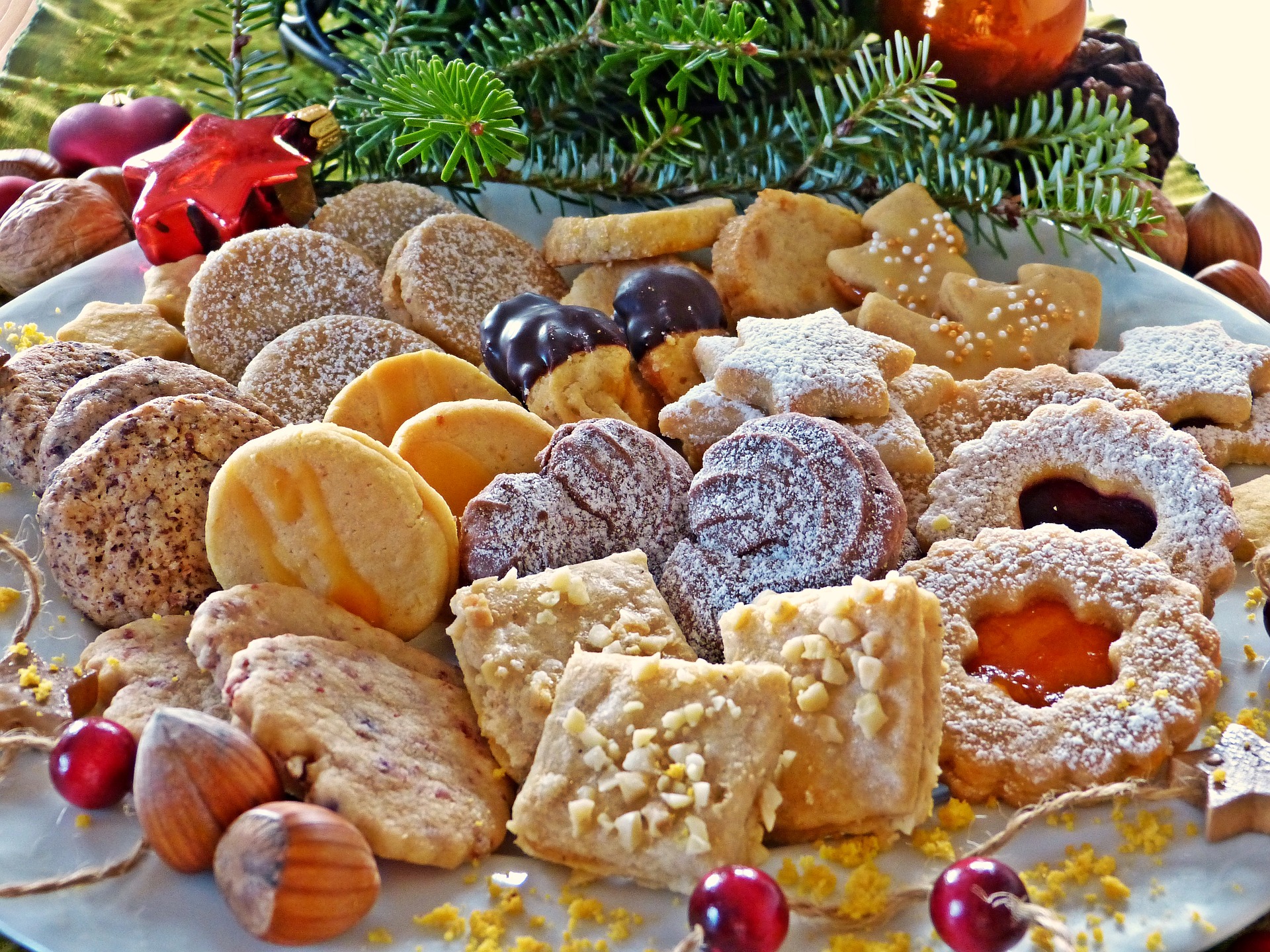 With cookies and sweets galore, Christmas in the Philippines is one extravaganza – Photo Credit Silviarita
When is Christmas in the Philippines celebrated
While Christmas falls on December 25 every year across the world, preparation for Christmas in the Philippines starts in what is known as the "Ber" months – September, October, November and December. You'll see decorations starting to appear in stores, churches and on streets, and hear Christmas carols being played or sung.
These months are filled with a Christmas frenzy, mainly in excitement of the overseas Filipinos coming home for the holidays. Over 2 million Filipinos are employed abroad, away from their families. Apart from the festivities, Christmas is a time for religious fervour and family. The 'Ber' months give the Filipinos abroad the time to plan for their return home and catch up with their family and friends.
Family celebrating Christmas- Photo Credit Emily Heidt
How is Christmas in the Philippines Celebrated
While the festivities begin in September, the formal celebrations commence on December 16. With over 80% of Filipinos identifying as Catholics, their faith is central to their lives. They wake up each night to attend Simbang Gabi, meaning 'Night Mass'. This is a pre-dawn mass that they attend for 9 consecutive days, known as the novena.
The mass is said to be an influence from the Spaniards, who ruled the Philippines for over 300 years. And the ritual of waking up for a pre-dawn mass is traced back to the farmers, who rose early to avoid the head of the day. Filipinos try to attend all 9 days, as it is believed to grant their wishes and prayers. On the night of the 24th, the last night of the mass, it is called Misa de Gallo or Rooster's Mass, and this is the main Christmas mass.
The reunion of families and friends is a central aspect of Christmas in the Philippines. Most Filipinos head back to their hometowns to be with their families during this season. They gather together and have a lavish feast on Christmas day called Noche Buena, complete with lechon (whole roasted pig). Families make and hang parols, stars made of bamboo and decorative paper, and go shopping in the local markets for gifts and other items.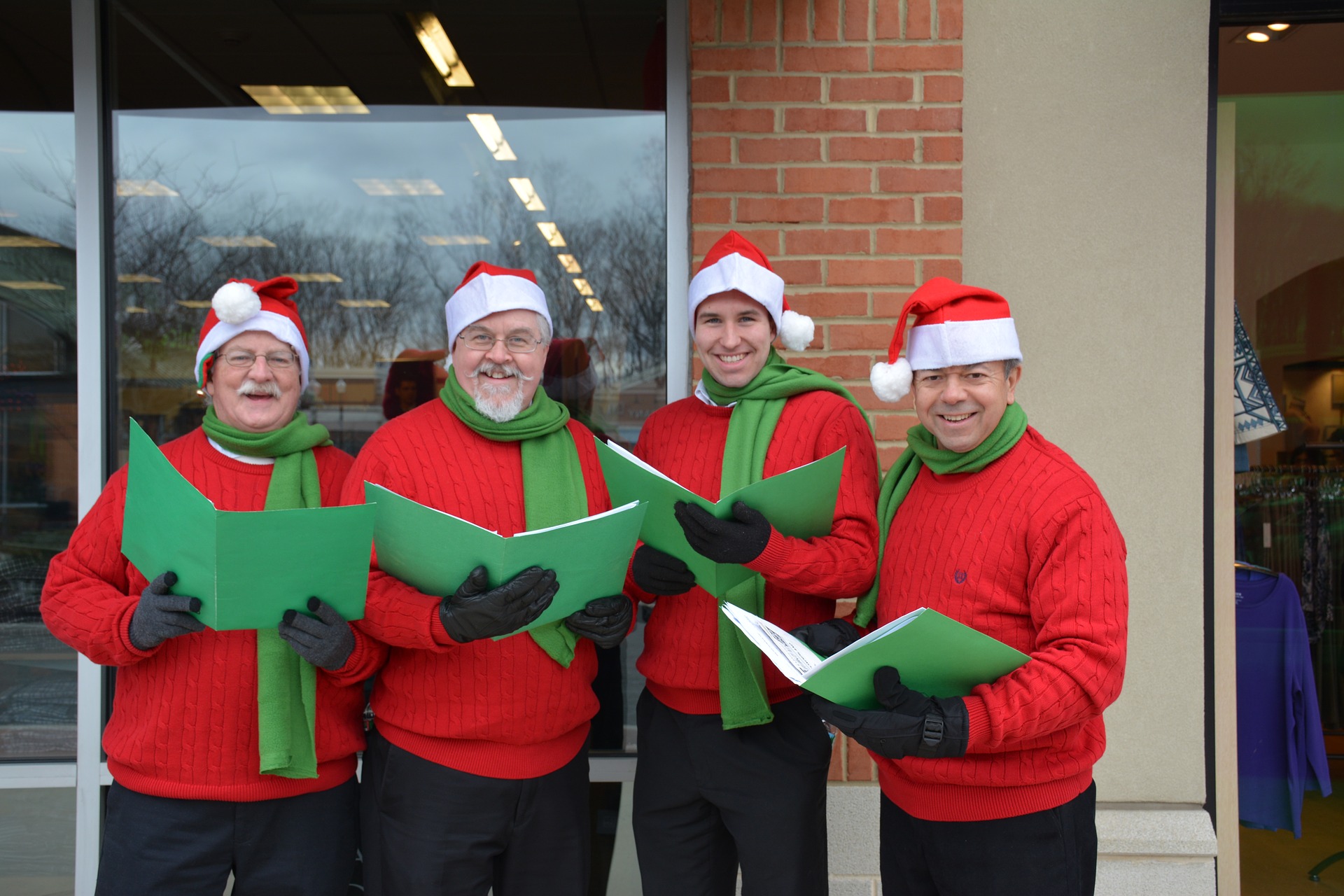 Carolers singing Christmas songs- Photo Credit Donnaskolnick0
Things to do in the Philippines for Christmas
The streets will be filled with lights and decorations, so walking around to take in the wonderful sights is a must. Try your hand at making a parol if you've made friends with some locals. Keep an eye (and ear) out for groups of carolers, who walk around singing Christmas Carols. We've also listed down some places that have unique experiences for Christmas in the Philippines.
Pampanga, Central Luzon: Pampanga hosts the famous Giant Lantern Festival in it's capital San Fernando in mid-December each year. Nothing beats the sight of impressive lanterns and parols competing against each other, each as unique as the last.
Policarpio Street, Manila: Head to this street to admire the effort put by homeowners into decorating their homes.
La Loma, Quezon City: Just northeast of Manila lies Quezon City. Rows of lechon line the sidewalks in the district of La Loma, considered to be the lechon capital of the Philippines.
Tagum, Mindanao: The city of Tagum boasts the biggest Christmas tree in the Philippines. Each year it tries to break its own record, and has even been as tall as 20 storeys! This marvel is best admired from a distance.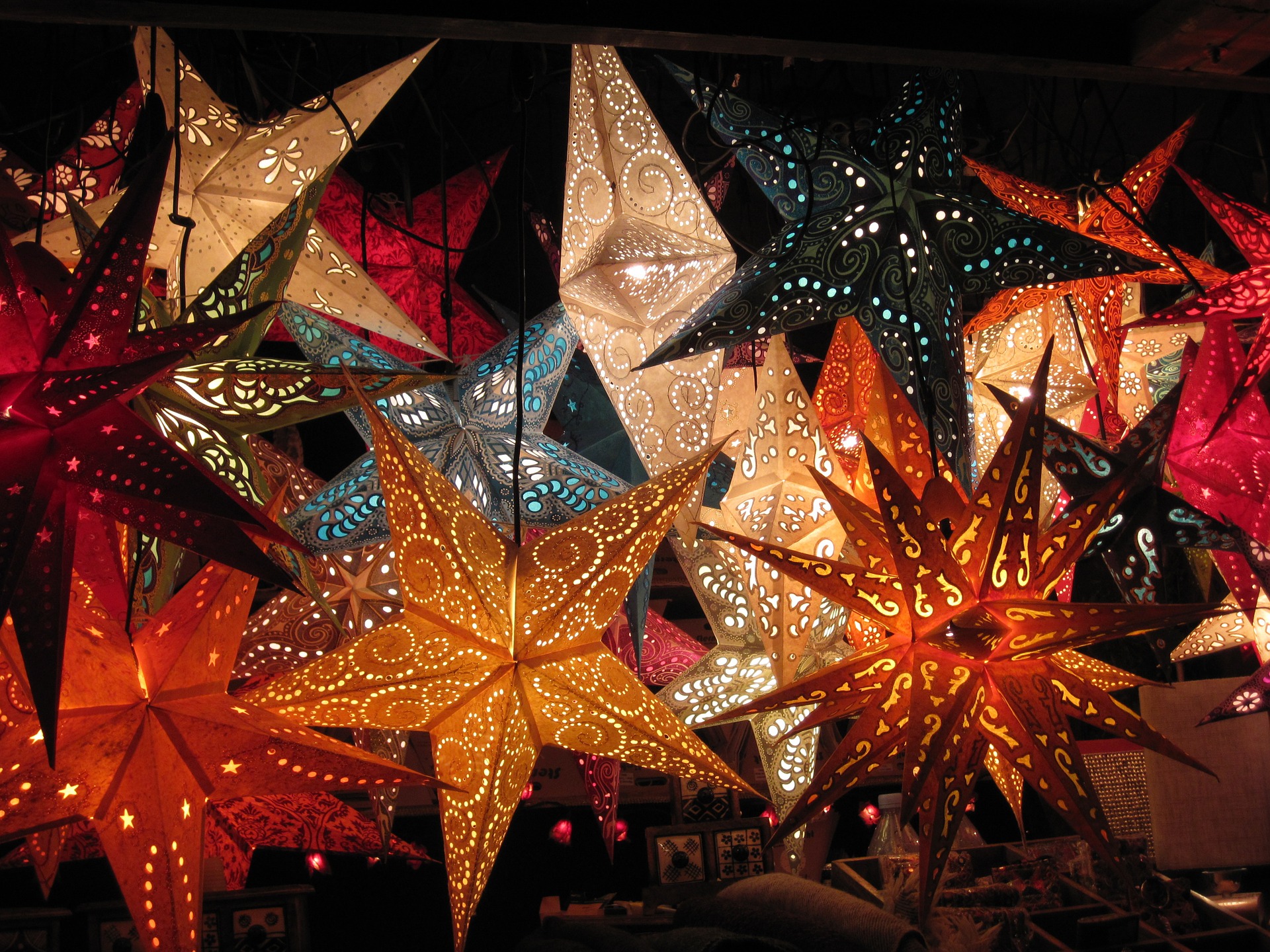 Instead of the regular stars, look for parols – handmade Filipino stars!- Photo Credit Miriam Müller
Filipinos love celebrating their festivals with great zest and fervour, and the best way to experience this is to partake in the celebrations with them. We can plan the perfect itinerary for you to enjoy Christmas in the Philippines, just contact us to know more.
helping you travel your way
We provide a helping hand to independent travellers who need assistance with planning and booking their trip. The primary goal is to turn your dream holiday into reality.
YOU MIGHT ALSO LIKE
LEAVE A REPLY