Festivals in the Philippines
Festivals in the Philippines are an integral aspect of the local culture, known for their grand, vibrant celebrations. Festivals in the Philippines are a fairly common occurrence, with over 42,000 major and minor festivals celebrated across the country.
Given the Spanish influence on Catholic spirituality in the Philippines, a number of festivals celebrated here are religion-based. Besides that, there are a number of other festivals that mark important historic events. Irrespective of the origin, locals go all-out to celebrate each of these festivals. Costumes, dances, parades and some of the most elaborate processions are a site worth witnessing. Here's a list of festivals to keep a lookout for while planning your trip to the Philippines.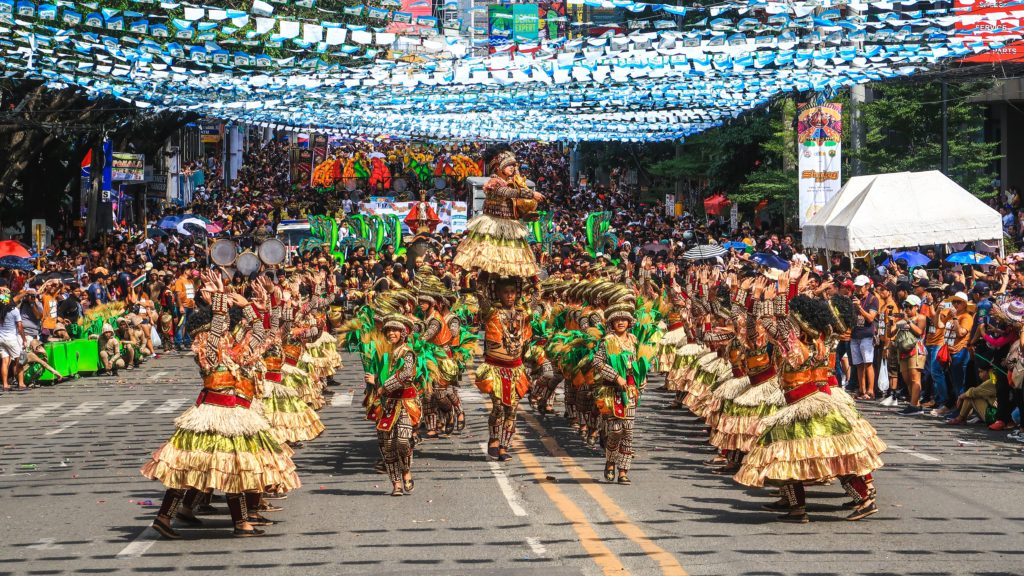 Sinulog festival in Cebu
Ati – Atihan Sinulog Festival
– Cebu city
The Sinulog Festival attracts hordes of tourists from all over, given that Cebu City is easy to access through direct flights. Also because it's one of the most popular festivals in the Philippines. Sinulog is so much more than just a religious fest held in honor of Santo Nino (baby Jesus). You'll see bright-coloured dancers participating in exuberant processions while parading through the city.
There are plenty of food stalls, road parties, and competitions of all kinds, bringing the locals together. There are also tonnes of artwork on display, which is a wonderful sight for tourists and locals alike. Party-lovers usually love this because a lot of raves also take place during this time. It takes place on the third Sunday of January every year. This time of the year is also great to explore all that Cebu has to offer, whether it's cultural experiences or adventure activities.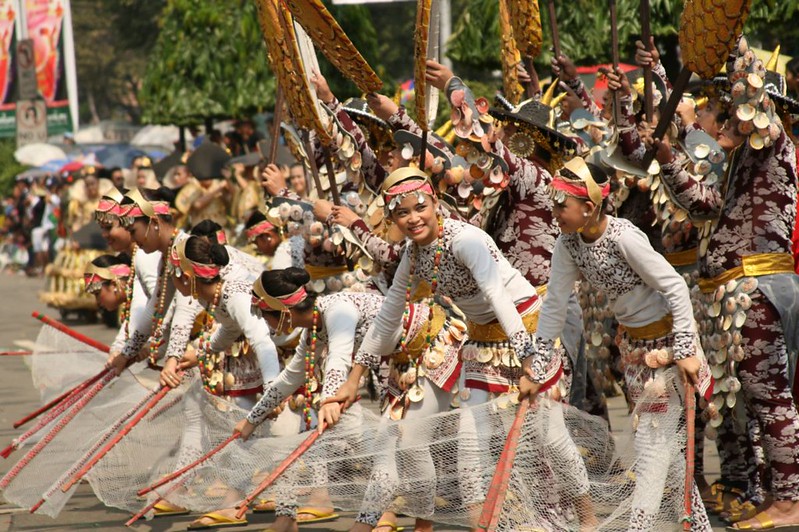 Colorful Sinulog Festival Cebu (Photo Credit Rio Calle)
Dinagyang Festival
– Iloilo City
Celebrations during the Dinagyang have a vibe that makes an irresistible festival of the Philippines. The streets are closed for the festival, there is food all around, and the locals are absolutely buzzing with excitement. Quite frankly, that's one of the best things you can witness as a tourist. Different tribes square off in a street dancing competition in traditional colourful costumes. It highlights and pays tribute to people of Panay here, before the Spanish colonization.
Held in Iloilo City, on the southern tip of the large Panay Island in the Western Visayas, Dinagyang is another festival celebrated in honor of Santo Nino (child Jesus). It's held on the 4th Sunday of every January. Iloilo is an hour-long flight from Manila and 30 minutes from Cebu. You can also get here in ferries from Bacolod in Cebu, and Palawan.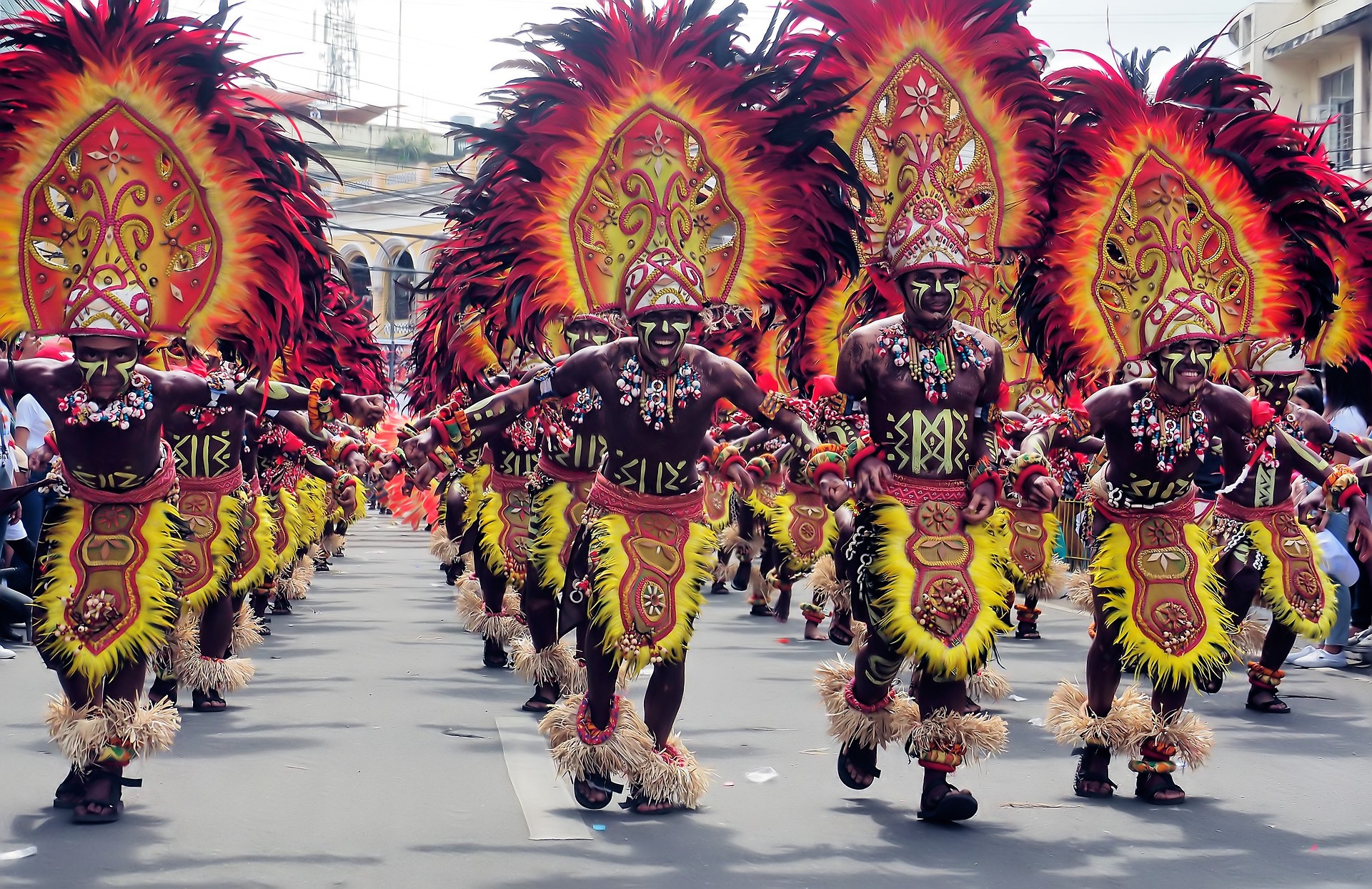 A religious and cultural festival celebrated in Ililo, Philippines. The festival is held to show reverence of Santo Nino and to mark the arrival of Malay immigrants.
Ati-Atihan
– Kalibo
Another popular festivals in the Philippines, Ati-Athian is a 2-week long celebration that begins on the 3rd Sunday of January. Yet another festival celebrated in honor of Santo Nino, this 800 year old tradition will make you dance your heart out. With tribes parading the streets in their unique, colourful costumes, everyone has their bodies painted in black. Tourists can cover themselves in black soot and dance on the streets too.
It's known as the Filipino Mardi Gras and it's held on the same day as the Sinulog Festival. There are tourists here but not as many as Cebu. So if time provides, we highly recommend experiencing this festival for an authentic insight of the Filipino culture and ambience.
Kalibo has an airport and is directly accessible from the main cities of Manila and Cebu. The good thing is that if you're trying to visit Boracay, Kalibo is one of the closest towns to the island. So, it's easy to plan your visit to Boracay around the Ati-Atihan festival.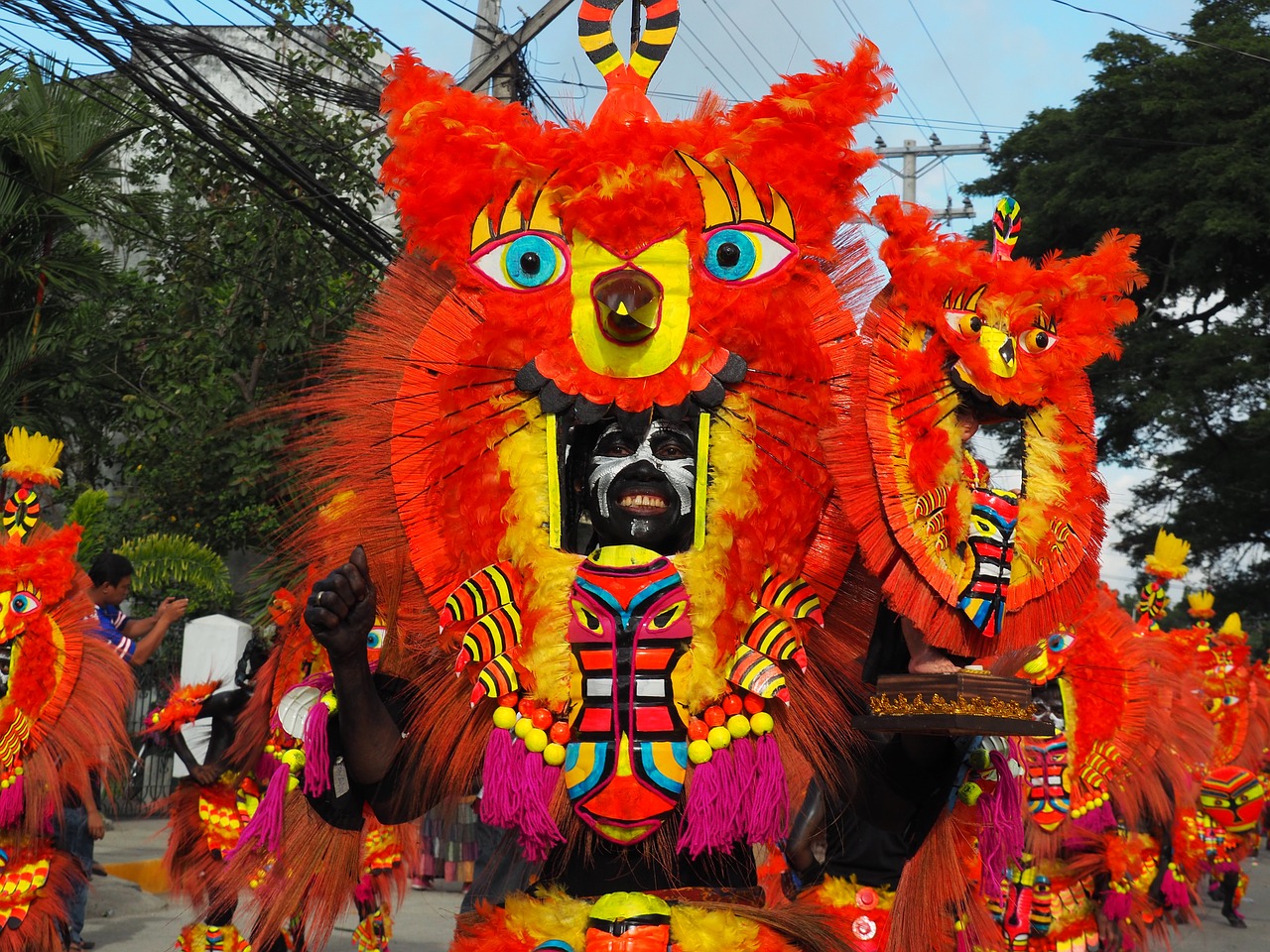 Giant Lantern Festival –
City of Saint Fernando
Being a predominantly Christain country, this Giant Lantern Festival in San Fernando is celebrated during the Christmas season. The celebration of this festival in the Philippines involves a competition for creating the largest lantern. These lanterns usually rise over 15 feet in diameter, are made from locally available materials and are also displayed in a colourful parade on Christmas Eve. Since December and January are great months for your trip, there's nothing like experiencing Christmas in the Philippines, especially in all its glory. San Fernando is a 2-hour bus ride and an hours taxi/drive from Manila.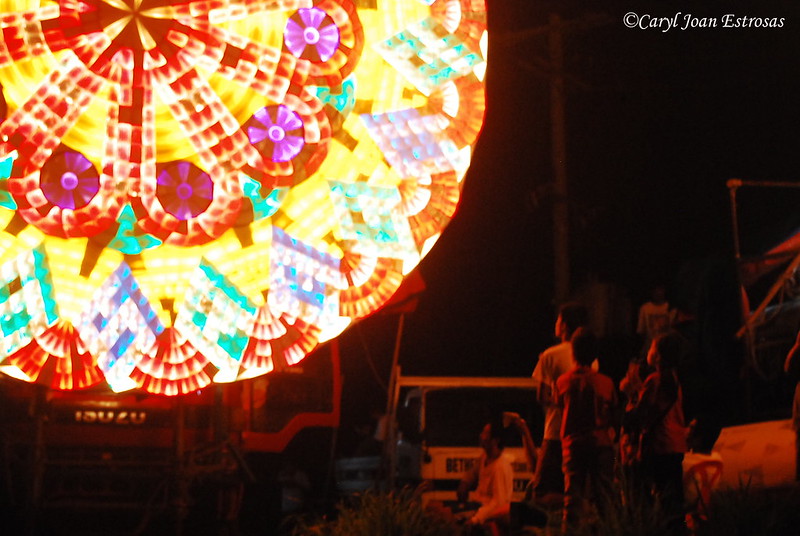 Giant lanterns San Fernando (Photo credit – Caryly Estrosas)
Panagbenga or Baguio Flower Festival –
Luzon
Panagbenga is one of the most colourful celebrations in the Philippines. Head to the mountain town of Baguio (North Luzon) to celebrate this month-long festival in the Philippines. It highlights the month of the blooming flowers. During the Panagbenga Fest, there are huge floats decorated with tons of pretty flowers that roam around the city. Local performers even wear costumes that derive inspiration from various flowers. Session Street is where all the action happens, so you can go street dancing and visit the cute cafes around. Getting to the mountain town from Manila takes about 5 hours. But it's a wonderful experience as the climate is cool. Baguio is a perfect pit stop on your way to other places like Banaue and Sagada. Panagbenga Festival attracts plenty of tourists who stop by here in February, so it's best to plan ahead.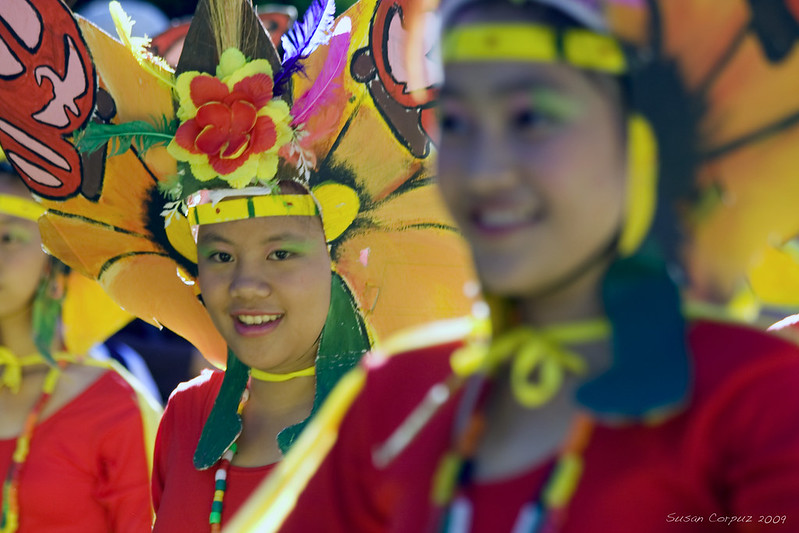 Flower festival in Baguio (photo credit – Susan corpuz)
Pahiyas Festival
Held in South Luzon's Lucban, Pahiyas Festival celebrates the harvest season and honors the patron saint of farmers, San Isidro de Labrador. The festival begins on May 15th and goes on for a month. Locals decorate their houses with different produces such as eggplants and turnips. You can actually take a basket and pick some of the produce right from the walls. Do try out all the local dishes like the Lucban Longganisa, kaldereta and many more. The Pahiyas festival in the Philippines is worth experiencing in Lucban, 3 hours away from Manila.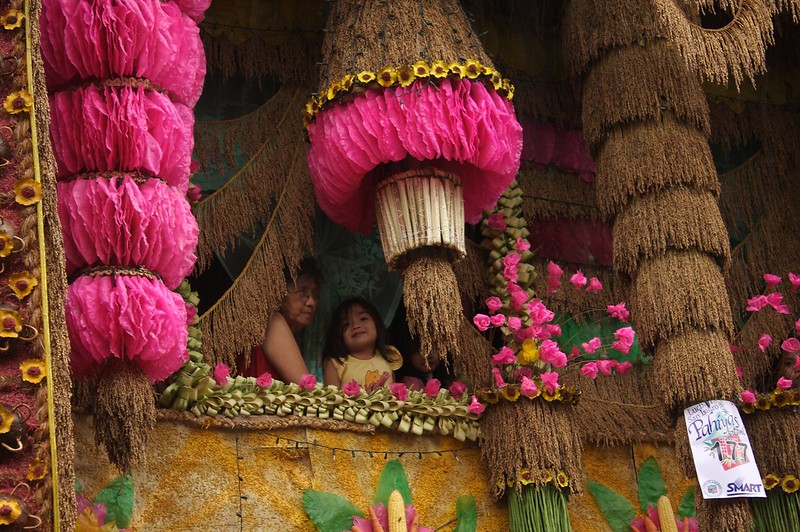 Pahiyas festival Philippines (Photo credit Suzan Corpu)
Masskara Festival
Bacolod, in Cebu island, is known as the 'City of Smiles' and the Masskara Festival held here perfectly matches up to the city's name. The participants pour out to the streets wearing different masks of smiling faces. Party people will love the Masskara festival, a fun-filled celebration in the Philippines. There's a lot of street dancing, roadside parties and happy people fill the streets. Locals celebrate this festival in the month of October and is very close to Cebu City.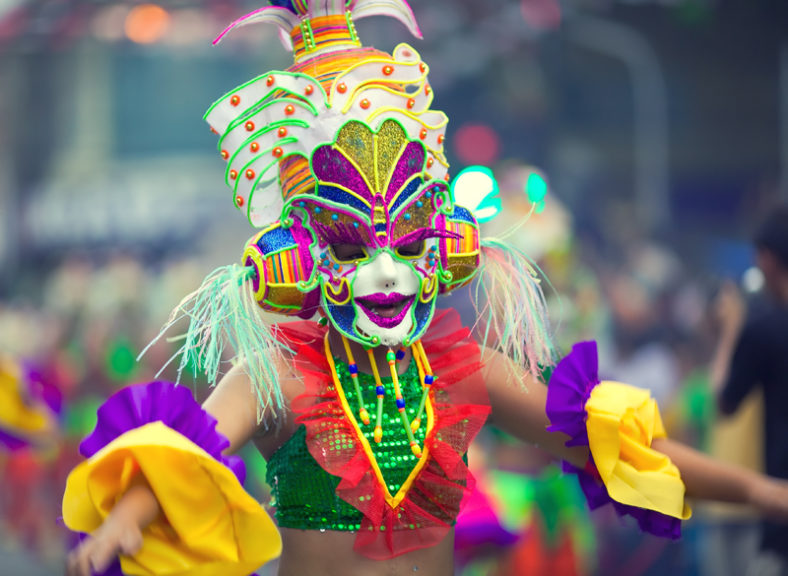 Masskara Festival (Photo Credit Jundy Tiu)
Music Festivals
Music festivals are on the rise in the Philippines, with a ton of them happening in Manila itself. Some of them are: Road to Ultra, Threadfest Manila, Pulp Summer Slam, Wanderland Music and Arts Festival, Hydro Manila Music Festival, Chroma, Roots, Bazooka Rocks, and Playback. If you're looking to get away from thousands of locals and tourists who attend these buzzing music fests in Manila, you can head to Puerto Galera for the fantastic Malasimbo Music Festival, or to Cebu City for Lifedance. There will be a lot of people but they're relatively less crowded as compared to the ones in Manila.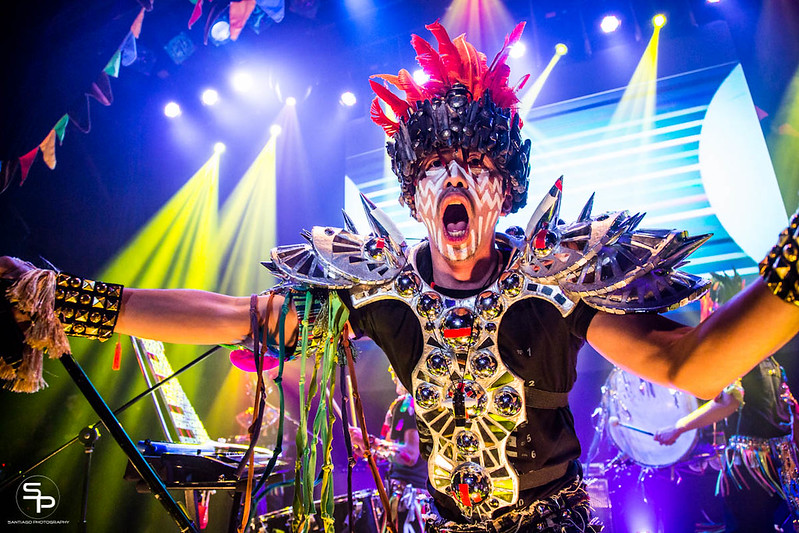 Galactik Fiestamatik Music festival Phillipines (Photo credit – Miguel Santiago)
These are just a few of the festivals that are easy to incorporate into your Philippines itinerary. Given the rich culture and history of this country, you are bound to experience some festival or another during your stay here. Accounting for the best places to visit and the best time to visit them are other factors you ought to consider while planning your trip. Simply drop us a mail or hit the Plan Your Trip button and sit back and relax. We'll help plan your trip while catering to all your interests, needs and experiences.
helping you travel your way
We provide a helping hand to independent travellers who need assistance with planning and booking their trip. The primary goal is to turn your dream holiday into reality.
YOU MIGHT ALSO LIKE
LEAVE A REPLY