Why Visit Cambodia
Why visit Cambodia? Well, where do we even start. In case you're wondering why visiting Cambodia is a good idea, you've come to the right place. We have tons of reasons that will definitely lure you into visiting this vibrant country. Cambodia may be a small country but as they say, great things come in small packages. Cambodia is proof to that statement. This exotic Southeast Asian country has tons to offer; history and culture, tons of activities and sites, heart warming locals, and amazing food. It's one of those countries with an irresistible charm, bound to steal your heart.
Here's a detailed overview of what to expect on your trip to Cambodia, a glimpse of what you're in for and reasons why you ought to add it to your travel bucket list.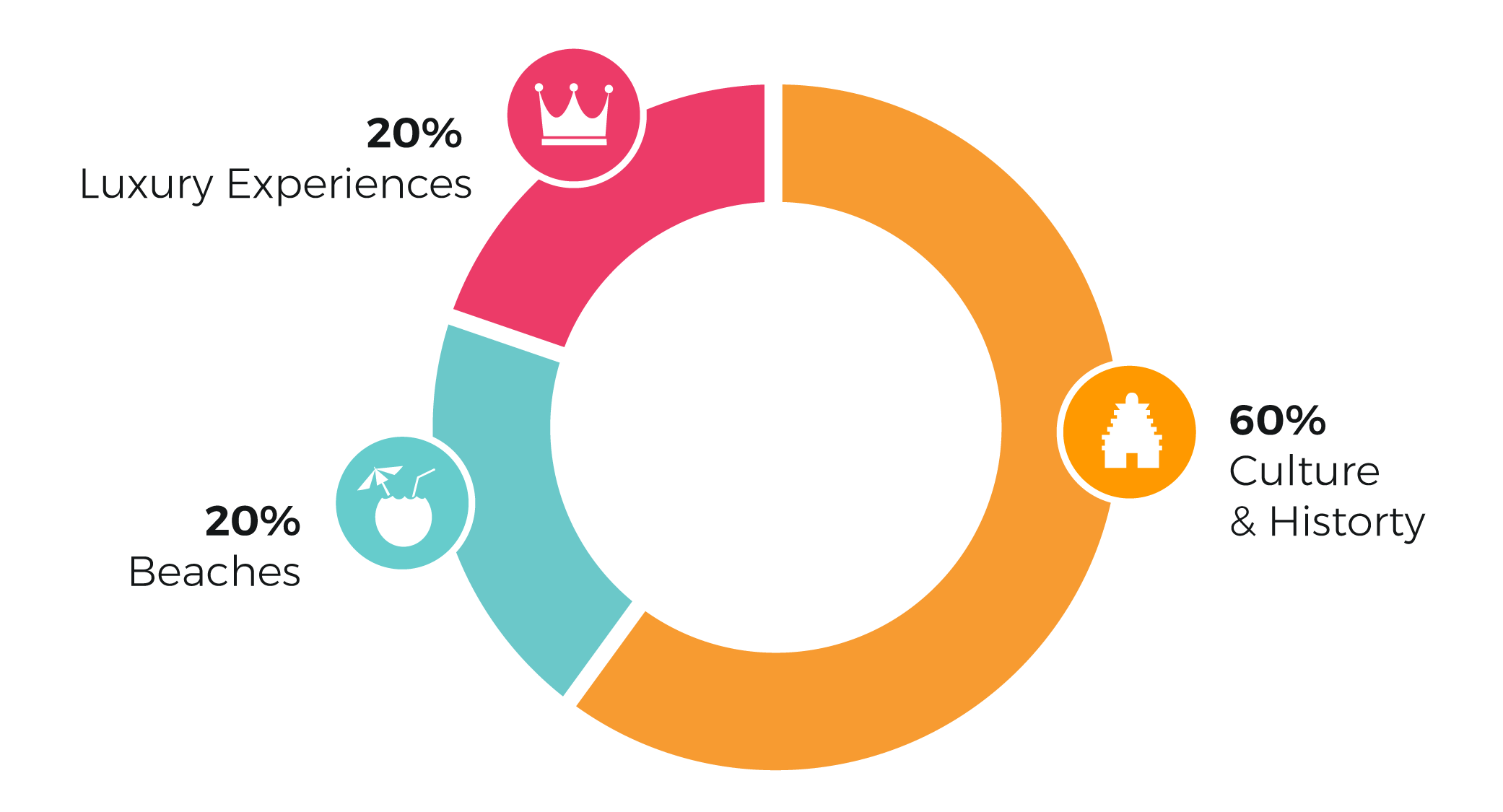 Rich History of Cambodia
Even though the Cambodian civil war and the Khmer rouge era ended 40 years ago, the effects are evidently visible. A large population of youngster and several landmine museums with evidence of the aftermath are just two. Guides share personal experiences of the impact it had on their families, while politicians casually avoid the subject. As a mark of common courtesy, avoid fixating on their traumatic past. Instead, give them a chance to show their progress despite difficult circumstances. Allow them to show you the pride they take in the existence of the Angkorian era. One of the most advanced and wealthy societies of its time, it has lasted for so many centuries even through the turmoil.
Learning about Cambodia's history is bound to impress you and leave you in awe of the strength they possess. They have overcome their past, and are creating a sustainable environment for the present and future generations. The hope and passion that drives the youth is a remarkable experience to witness. Visiting Cambodia is the only way to truly experience it.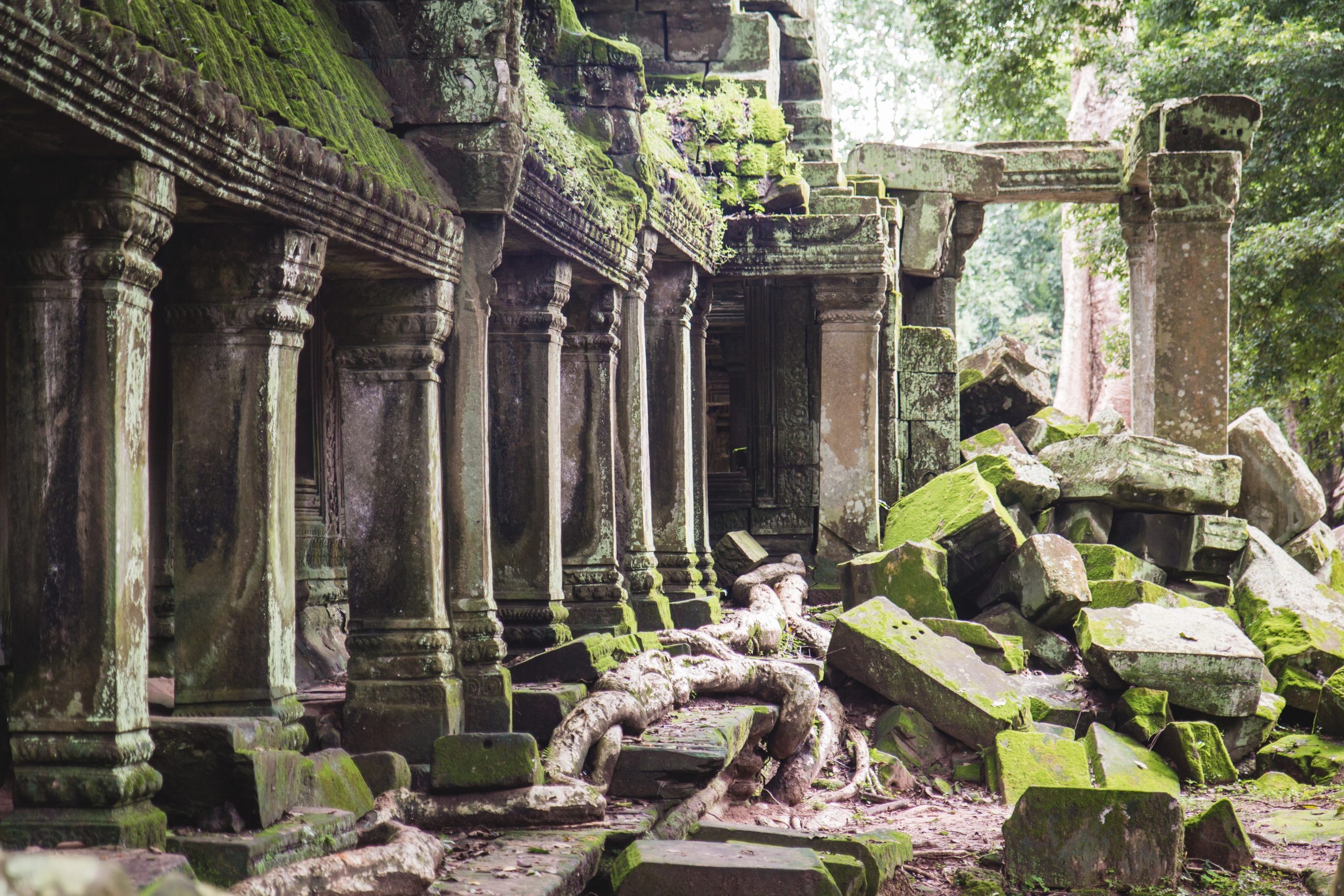 The ruins of the once powerful empire of Angkor will leave you speechless and in awe.
Friendly Locals
Cambodians are some of the most hospitable people, always making you feel at home and going out of their way to do so. The Cambodians suffered a traumatising past with the Khmer Rouge regime. They're positive people simply doing their best to get over this and revamp the global impression of the country. Given the mass genocide that left behind awful scars, the youth are highly motivated to save the country's reputation, creating a better environment for future generations.
The locals are always smiling, making tourists feel welcomed. This is as opposed to appearing as though they're sick of the tourism (a common feeling one experiences in Thailand). The country thrives on tourism and the locals are more than happy to embrace this fact. As responsible travellers, make sure you support this effort and resort to staying at local hotels and eating at local restaurants. This helps the economy, so avoid falling prey to the multinationals and their effort to take over the country's economy.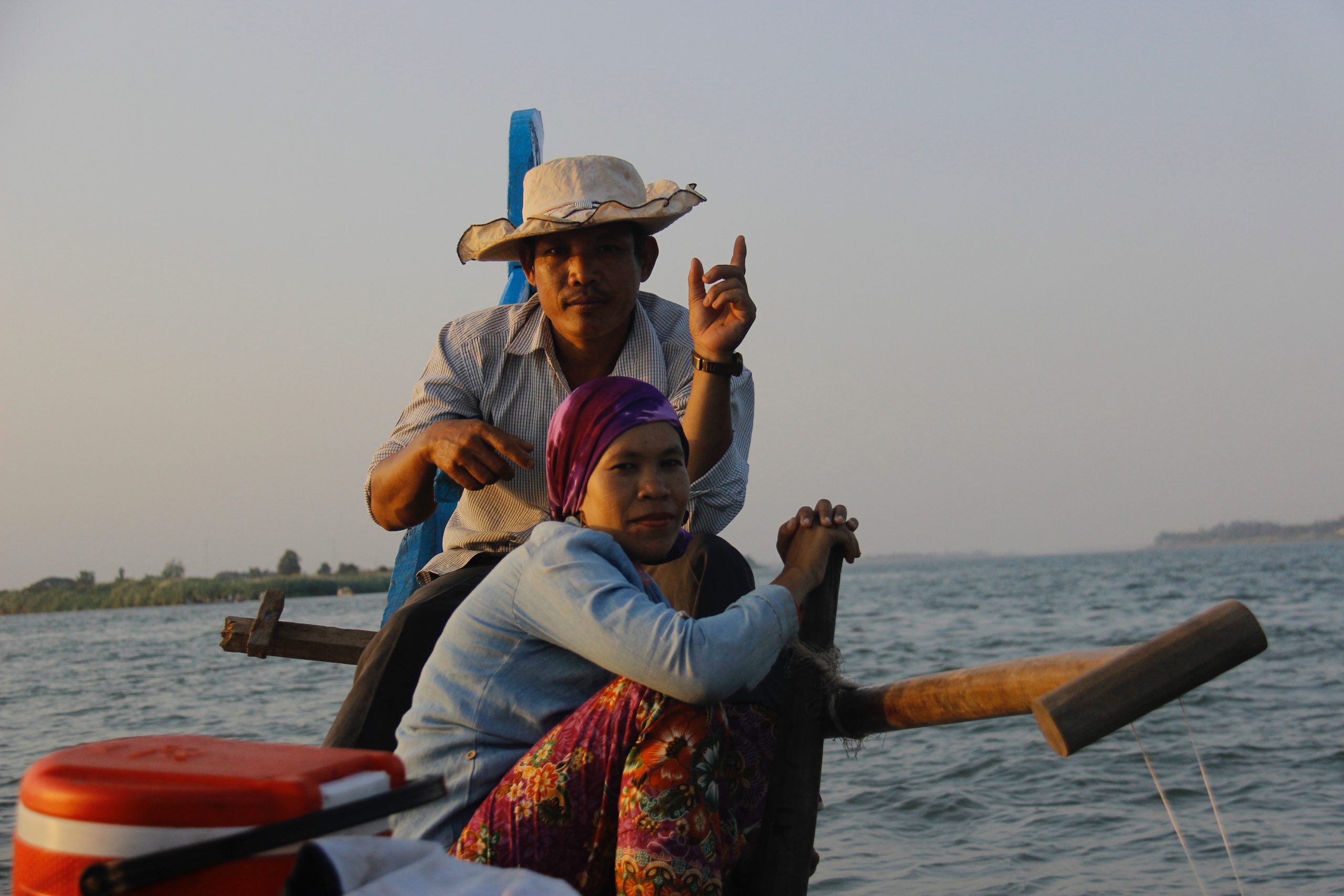 Cambodia has hands down some of the warmest & most welcoming people in entire South East Asia.
gruesome past to colourful present – Sustainable development
Poverty is quite widespread in Cambodia. 35% of Cambodia's population, to date, lives below the poverty line. The nationals have lost all hope of receiving any aid from the government due to their evident lack of interest in the country's well being. Neither do they trust the government due to rampant corruption. In order to tackle this problem and eradicate poverty, locals have taken matters into their own hands. They have paired up with international NGOs and social enterprises set up to primarily focus on this issue.
One core strategy they have adopted is to promote tourism in this light. Tourism provides opportunities to create employment, promote local businesses and increase the overall standard of living. Across all the major cities – Siem Reap, Phnom Penh, Battambang, one can find a number of social institutions. These aim to train younger generations in the field of hospitality, giving villagers a chance to sell their local products or support disabled people to earn a fair living. Their profits are used to support social activities and further help deal with the poverty crisis. Plan your next trip with us and we'll be sure to guide you on the same.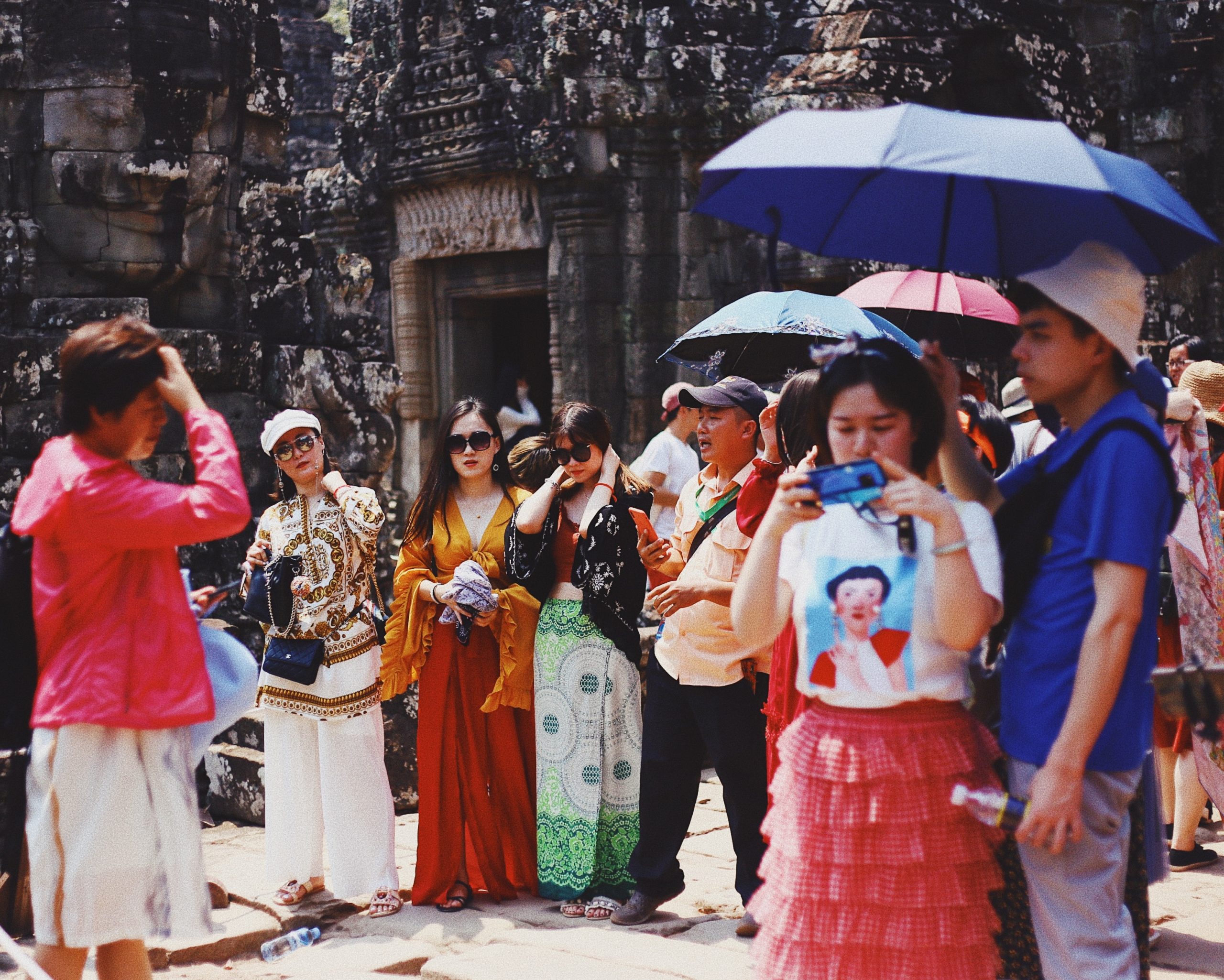 With a rapidly growing tourist influx, Cambodia is developing many tourism initiatives to protect its heritage.
More than just temples
Cambodia is widely popular for the Angkor complex in Siem Reap, one of the big reasons why visiting Cambodia is on people's lists. It definitely makes for an experience of a lifetime. However, there's a lot more to the complex, like a number of temples and ruins from the Angkorian era. Cambodia in itself has a lot more to offer given the rampant growth of tourism. You can indulge in exciting activities like bicycle tours, zip lining and quad tours. Or, visit the museums, temples (Pagodas), the gorgeous Tonle Sap lake and some stunning waterfalls.
The Cardamom Mountains is home to exotic wildlife and is the gateway to ecotourism adventure activities. The northeast is a world apart, with wild, mountainous landscapes and stunning natural sites worth witnessing. Challenging treks in national parks, spotting wildlife, exploring karst cave systems or motorbiking along ancient Angkor roads- you can do it all. The vast variety of local food and the happening nightlife also make for some unmissable experiences. For an offbeat tour that's not merely restricted to the Angkor Complex, simply get in touch with us. We'll help make sure you have an exciting yet unique experience, curated to venture off the beaten path. Visiting Cambodia is an experience you will never regret.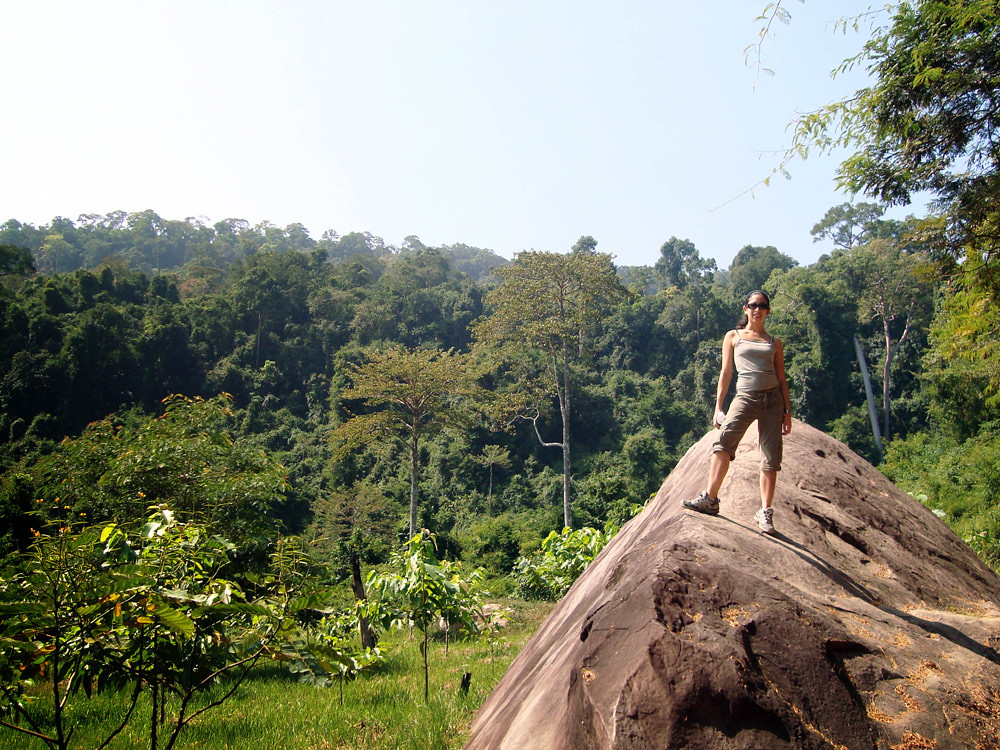 Besides temples and ruins, Cambodia also has a fascinating countryside and dense jungles in the north-east and south-west of the country.
Gorgeous Landscapes of Cambodia
White sand beaches, turquoise waters, lush green landscapes and spectacular flora and fauna, yes, Cambodia has all this to offer and so much more. Besides the world renowned Angkor complex, Cambodia is home to untouched beauty often unexplored by tourists. One site that stands out amidst all of these diverse landscapes, is the Tonlé Sap lake, near Siem Reap. The river banks are home to over a million locals that live in floating villages, a spectacular sight to witness.
Your visit to this area is incomplete without a tour of the lake. This exotic excursion allows you to witness Tonlé Sap's fish farms, an opportunity to interact with the locals and gain insight into life on the water. Away from the tourist towns, south of Cambodia is home to a number of islands, each with a unique charm of its own, brimming with beauty. From the picture perfect beaches of Koh Rong to the rainforests in the Cardamom Mountains, from basking in the midst of nature at Kirirom's National park to Kayaking along Kampot River, Cambodia is nothing short of paradise.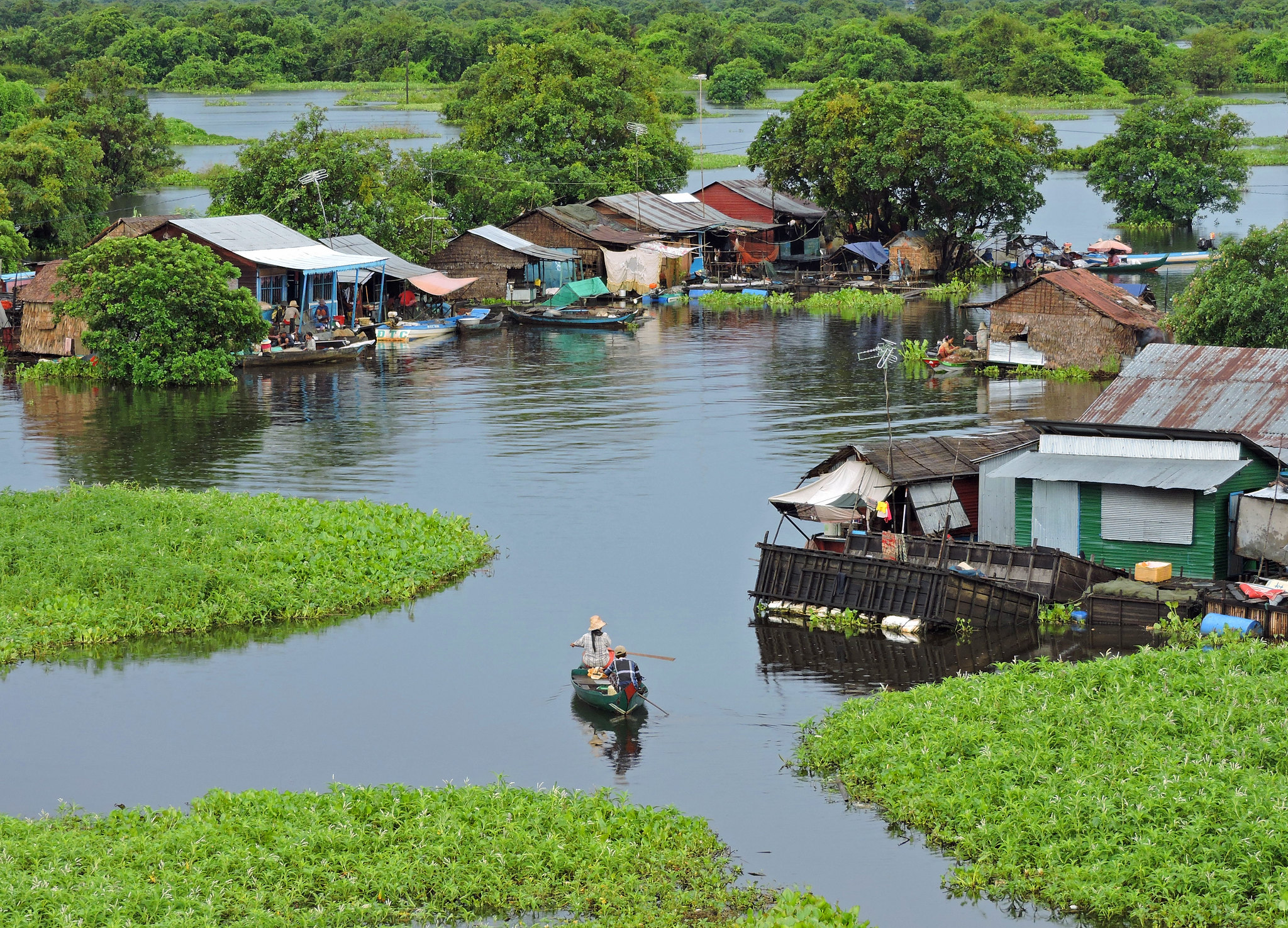 The floating villages and the houses on stilts on the Tonle Sap Lake are definitely a sight not to miss.
Cambodian Food – A representation of Cambodia's cultural diversity
Why visit Cambodia for its food? After all, it's probably similar to Thai or Vietnamese cuisine… We say, Khmer cuisine, largely influenced by its colonial history, is a big part of why visiting Cambodia is a good idea. The constant invasions since medieval times – Chinese, Portuguese and French, play an important role in shaping its food culture. A fascinating fact is that it also bears influences from Laos, Vietnam and parts of Thailand. This is because they too were part of the Khmer empire at one point of time. Unfortunately, a lot of traditional aspects of Cambodian cuisine have been lost in the last century. This is largely due to the wars and widespread poverty. The elders and educated of the country were killed over the periods of instability. This left younger generations without any access to traditional recipes, or means to pass them down to the existing youth.
It was also during this time that people resorted to tribal measures of eating insects for survival. A source of protein, it is now a popular dish that is an integral part of Cambodian street food culture. One of the latest trends in Cambodia is efforts to rediscover traditional recipes. This is accompanied with the trend to invent new ones with experimental restaurants, popular in Siem Reap and Phnom Penh. For food enthusiasts looking to understand the country's culture, we can help organize some activities. A street food tour in Phnom Penh, an experience of dining with the locals in Siem Reap, or a cooking class in Battambang- these are just few of many.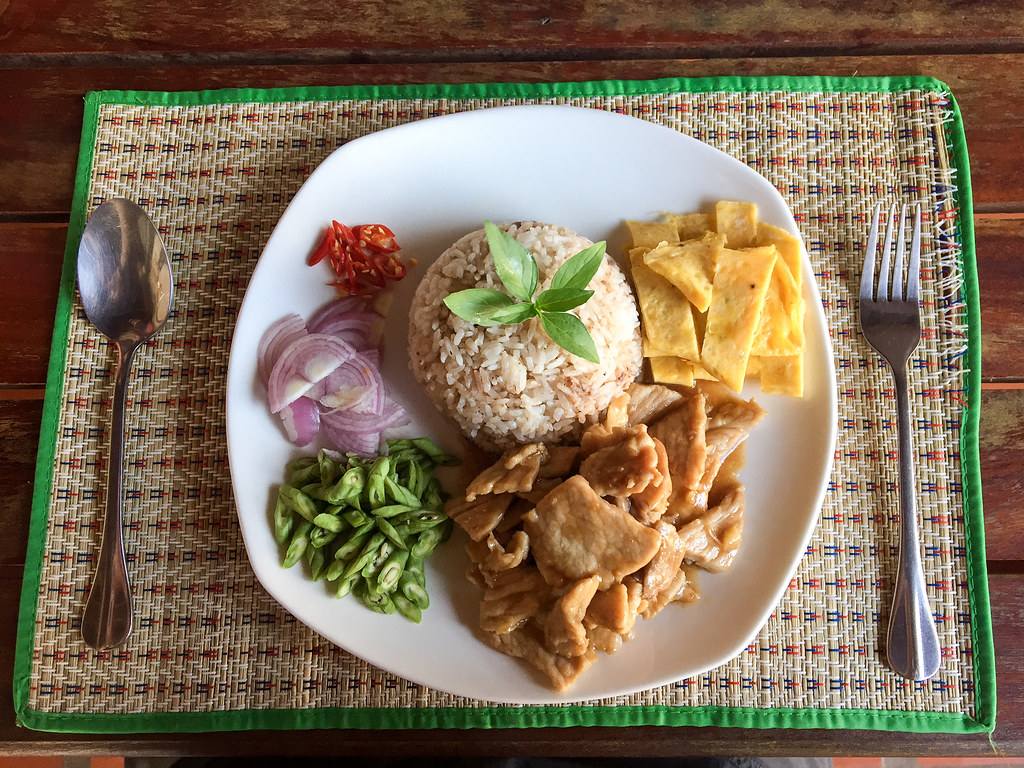 Cambodia's food is often simple but flavoursome! A journey through the country's cuisine can be very rewarding.
TO SUM IT UP
So if you were wondering why visit Cambodia, here it is. Cambodia, with its rich diverse culture and rich history and deep rooted colonial influences, is a destination you ought to visit. Explore the with more time on your hand, you could always visit its neighbouring countries like Vietnam, Laos and Thailand, that are equally fascinating regions with tons to offer.
Get in touch with us and we'll help you plan the ideal Asian holiday one that is a mix of culture, history, natural beauty, warm and friendly locals, adventure, luxury and so much more.
helping you travel your way
We provide a helping hand to independent travellers who need assistance with planning and booking their trip. The primary goal is to turn your dream holiday into reality.
YOU MIGHT ALSO LIKE
LEAVE A REPLY