Why Visit Vietnam
A beautiful coastline with spectacular beaches, rich culture, mountain getaways, should answer the question of why visit Vietnam. Vietnam should be on everyone travel bucket list. Embodying both natural and cultural diversity, Vietnam is a dream destination, with so much to explore and experience. It is unlike any other place in the world, which helps distinguish itself from its Southeast Asian neighbours.
With a long and difficult war torn history, a strong sense of identity, deep-rooted importance of food (and beer!), versatile beliefs and warm hospitality, the Vietnamese people are one of a kind. The manifold of unmatched impressive landscapes and biodiversity only add to the reasons to visit Vietnam. Here is a quick overview of why visiting Vietnam is a great idea.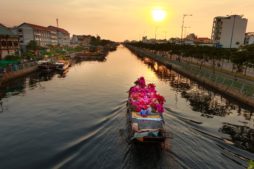 With beauty in every part of this country, a holiday in Vietnam would be nothing less than amazing.
1. Food
Vietnamese food is right up there when it comes to the 'why visit Vietnam' questions. Every meal forms a perfect balance, composed according to the Ying Yang rules. They also satisfy the sense of taste smell and visual appeal. It doesn't just taste delicious, but is also extremely healthy, making it good for your body and fulfilling for the soul! There is also so much to diversity, from noodle soups (the famous pho) to salads (banana flower or raw mango salad) to heartfelt meals like roasted duck.
So when in Vietnam, grab those chopsticks and walk out into the streets for a taste of real Vietnamese cuisine. But we'll be honest, there is one big disadvantage: it's a little difficult to enjoy Vietnamese cuisine as a vegetarian. There are numerous veg options, but diving deep into the world of Vietnamese food is easier as a non-vegetarian.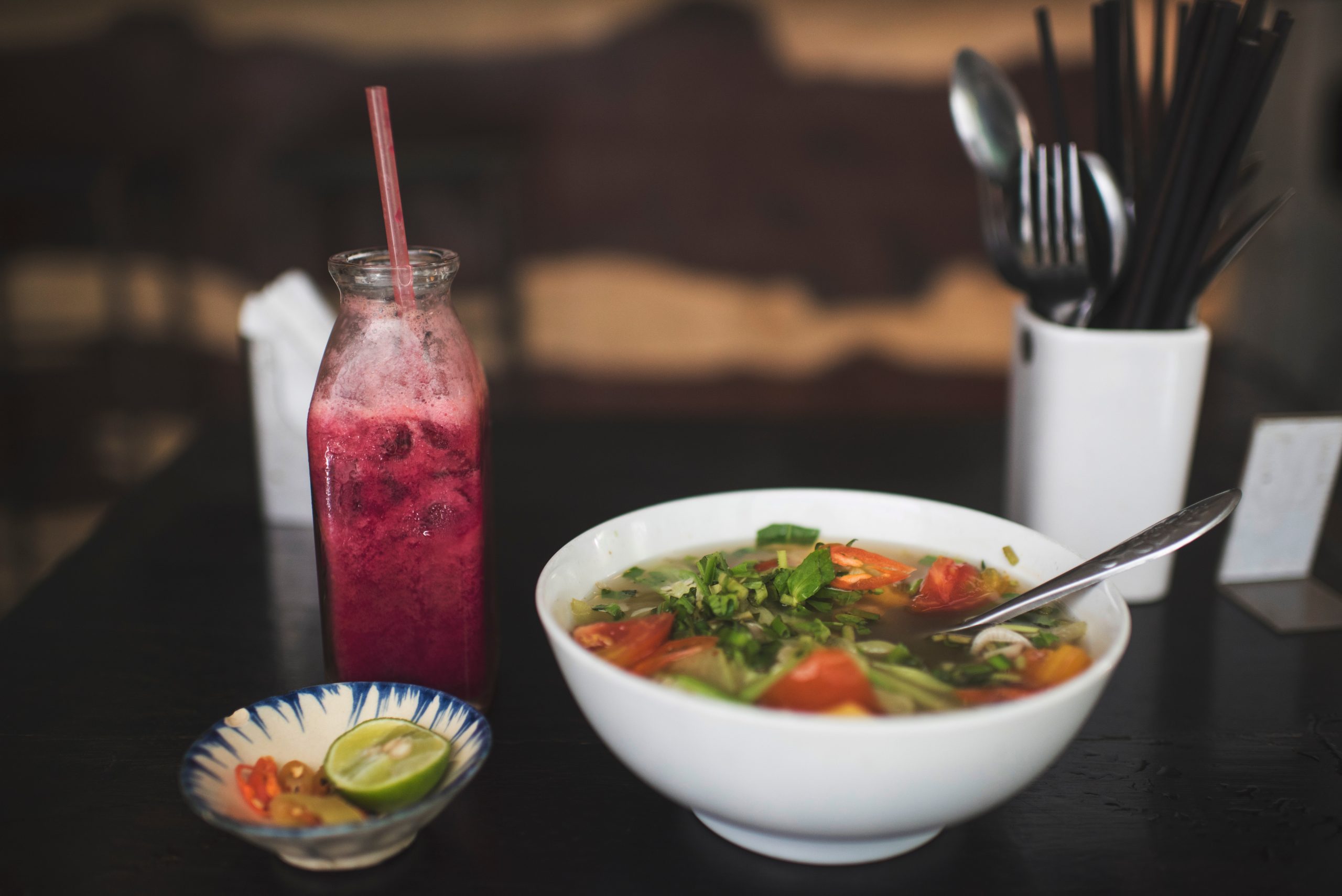 The appetising and flavoursome food in Vietnam is something you can't miss out on, a complete paradise for the food lovers.
2. Landscape, Nature & Beaches
Looking at Vietnam on a map, one first notices its long coastline of 3444 km. Most beaches are entirely unspoilt and beautiful The marine life is rich especially interesting for Scuba-divers and snorkelers. However, the currents can be strong, and the weather is not always inviting for sun-bathers.
Only 20% of Vietnam's land is flat, which means other than that and the beaches, Vietnam has hills and mountains. The beautiful high mountains in the north with its rice terraces and bamboo forests are a great destination for trekkers. Additionally, anyone looking to head off the beaten path can head to the hills of the central highlands, home to the famous Vietnamese coffee.
Vietnam has an incredibly rich biodiversity with 15,986 species of flora, 100 endemic species of birds and 78 endemic species of mammals. There are tropical dense forests, blue lagoons, majestic rivers (Red river and Mekong Delta) and impressive waterfalls. Not to mention one of the world's most impressive karst landscapes on both land and water! The places to visit in Vietnam are numerous, with each one better than the last.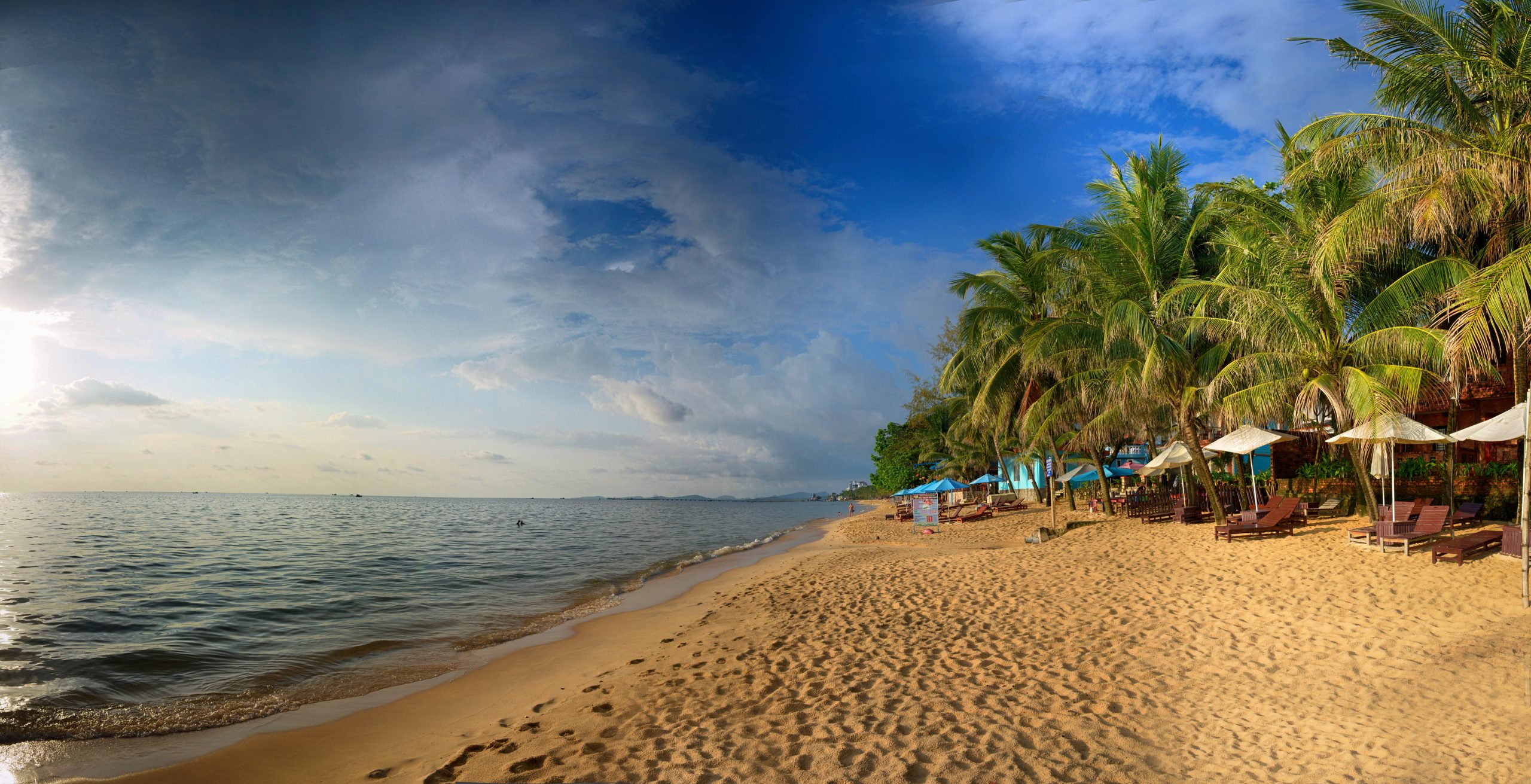 Enjoy some beach time at the gorgeous and unspoilt beaches of Vietnam.
3. Complex religious culture
Vietnam's religions can often be as fascinating as they are confusing. Starting with Taoism and Confucianism which were brought by the Chinese, and many temples were built for this purpose. There is also a very strong influence of Buddhism, but it is less about meditation and more about devotional rituals at home and in temples. A combination of these three religions, called the Three Teachings or tam giao. It is the most popular form of religion. But the faith that has the most impact on daily life is ancestor worship. You will see altars in every home or office, where the Vietnamese make offerings and say prayers.
Large offerings and celebrations are a regular thing, as the people acknowledge every birthday or death anniversary of the last seven generations of ancestors. For these occasions, the entire family and neighbourhood get together. Hosts serve food and rice wine – all to respect the ancestors! If one fails to make an offering, the ancestors go hungry; a hungry ancestor is an angry one, who curses the living.
The interesting thing is that many Vietnamese will tell you that religion is not important, or that they follow no religion. However, the daily rituals and practices are still common as they are transferred from one generation to the next, and you need to respect the elders who teach it! We recommend brushing up a little on etiquette in Vietnam, so as to not face any cultural blunders.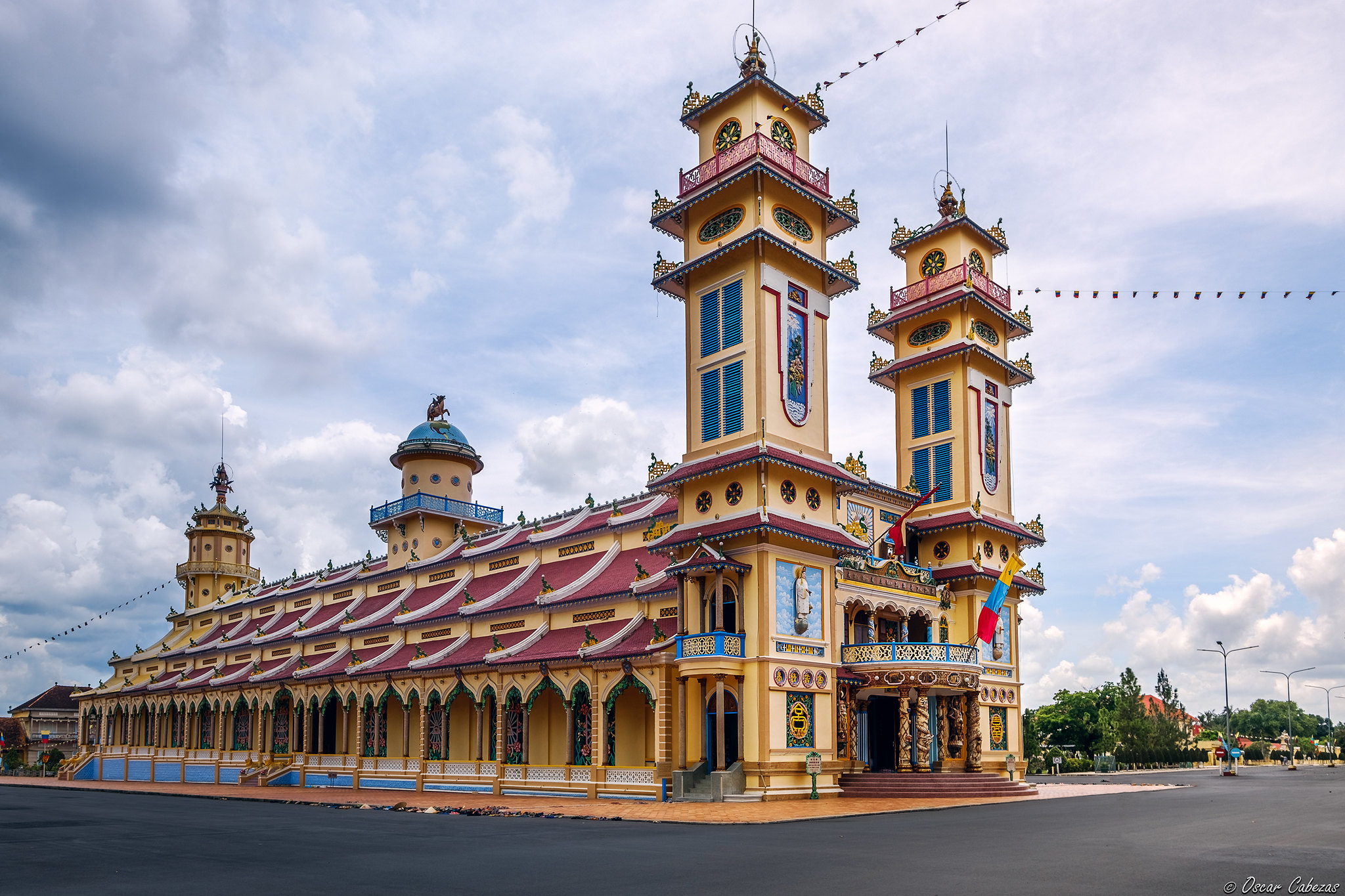 The stunning Cao Dai temple in the Hoa Thanh district of Vietnam is a must visit, giving you an insight into the mysterious religious movement.
4. the tourists' experience
Being a traveller in Vietnam is a fun experience as the hospitality and service are great. Despite the language barrier and exotic culture, it's fairly easy to navigate the country without a big culture shock. And there is so much one can see and experience. This, combined with recently simplified visa conditions has caused an incline in tourist arrivals, especially from other Asian countries like China, Korea and Japan.
Popular places like Hoi An or Halong Bay have become very touristy with massive groups flooding in. But there are many ways to avoid the crowds and also find many lesser-known destinations. We can help you see the unique side of the popular sights, as well as introduce you to Vietnam that most tourists don't see. Click on Plan Your Trip to know more!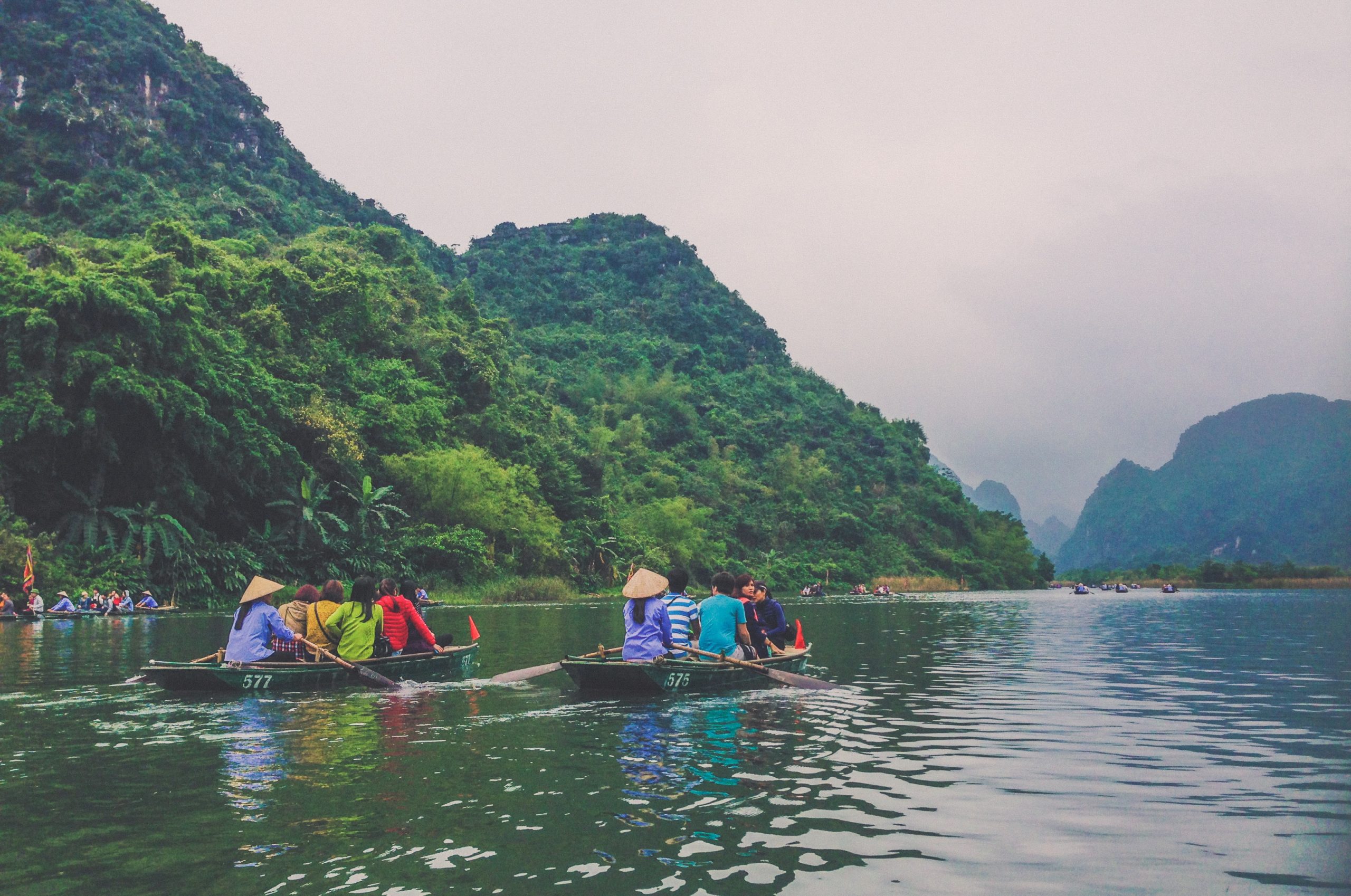 Along with visiting the most well-known places, you can also visit places that are off the beaten path.
5. Motorbikes
Most travellers returning from Vietnam will first tell you about the sheer craziness of Vietnam's traffic, especially the motorcycles. Almost every adult has a motorcycle in Vietnam as it's the most affordable and convenient way to get around. The traffic can be quite overwhelming, especially in the cities. As a result, even crossing a road can be an adventure. Luckily, the Vietnamese are great, experienced drivers, and motorists will magically swerve around you as you cross.
To experience this rush of motorbikes we definitely recommend a motorbike or Vespa tour. You get to sit on the back of a bike with an experienced driver, and can enjoy exploring a city or countryside in the most local way possible. These tours often come with a theme like street food, nightlife or beer (another significant aspect of Vietnamese culture). So don't be scared and hop on!
If you feel too intimidated, we can arrange for a car with driver and guide who can show you how to handle the traffic. Many travellers even want to ride a motorbike themselves, but we would advise against it in big cities as it can be daunting. But in the smaller mountain or beach towns its a great way to explore the natural beauty of the country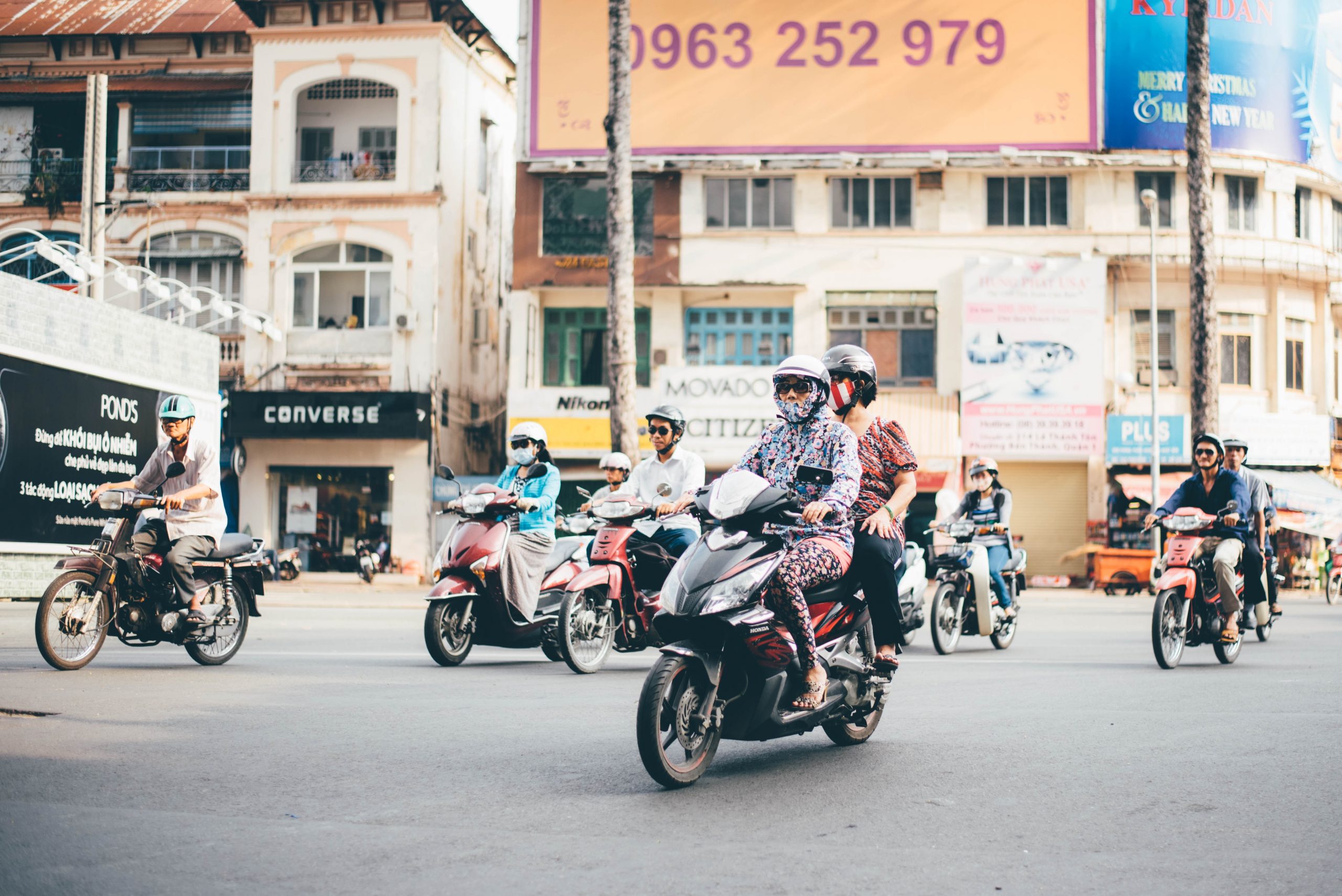 Riding pillion on a motorbike is one of the most affordable and convenient ways to get around the country but be prepared for the crazy traffic in the cities.
6. A country shaped by its past
Vietnam was occupied by Chinese Imperial powers for 1000 years until 10th century CE, and again for 20 years in the 15th century. The Khmers, Mongols and Chams were all invaders at some point. The Vietnamese never stopped fighting against the invasions that rocked their history, with a few successful missions to show for it, like those of the Trung sisters, Ly Nam De & Le Loi. Their resistance remained taut not only against the Chinese but also, the invading French and American powers. They were theoretically weaker than the enemy in each situation, yet somehow managed to win. Each time they suffered great loss of life. Each struggle left them with a strong sense of Vietnamese identity and the will to rebel in the face of injustice.
Despite this unity against their foes, Vietnam itself suffers a vast difference due to a long-lasting separation in it's history. When independence was first declared in 1945, it was granted only for north Vietnam. The French and Americans fought over south Vietnam, while also robbing it of its own identity. The differences can be observed even today; in architecture, culture, economic development, even in the behavioural attitudes of the Vietnamese.
Additionally, the invasions have also contributed to this diversity. The religions of Taoism and Confucianism swept over Vietnam after the Chinese occupation, and the Chinese script was used up until the 19th century. Architecture and cuisine were influenced by the French, who also introduced the railways. Currently riding a wave of freedom and comparative economic prosperity, Vietnam has taken these differences and turned them into a diversity that few other places can boast.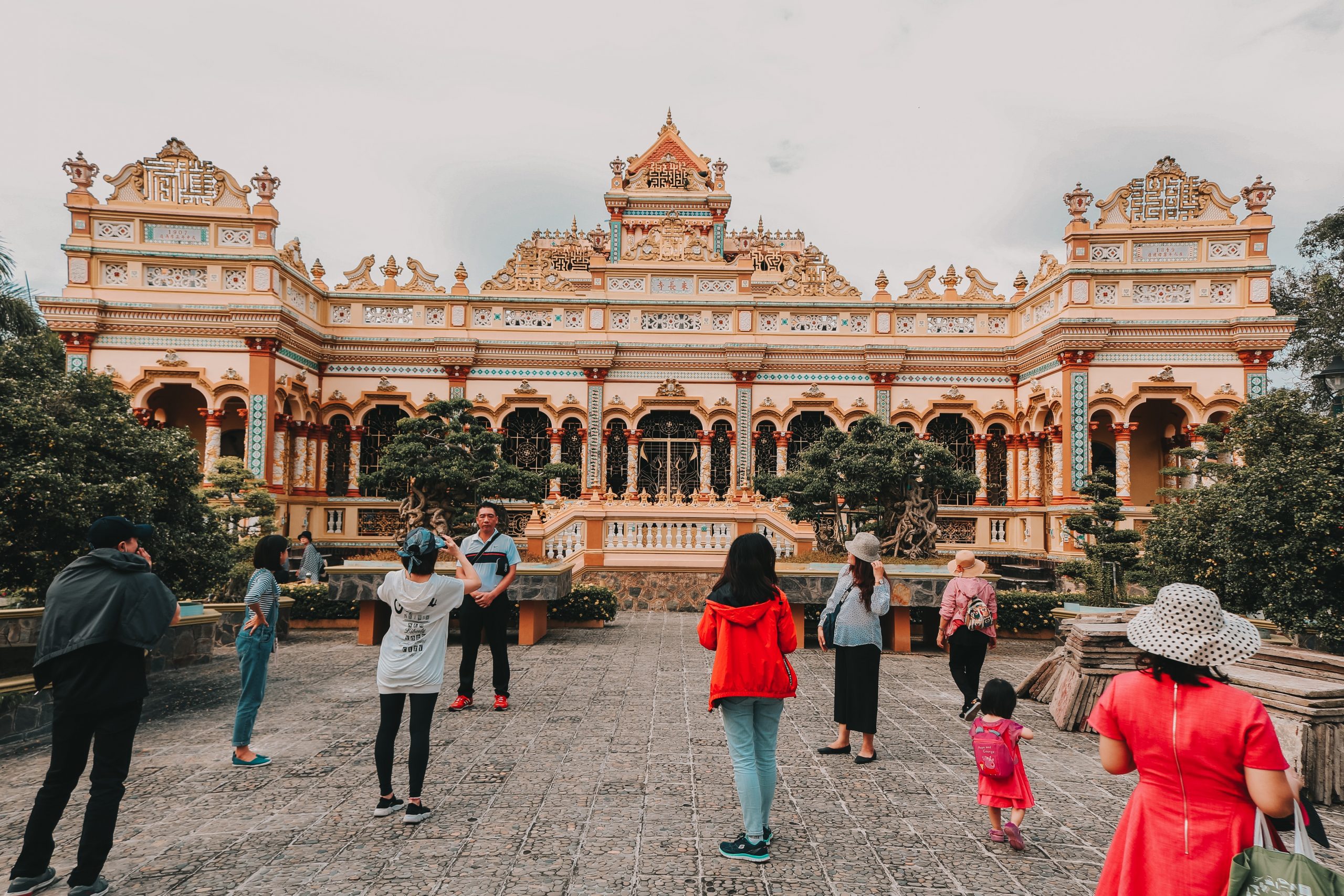 Vietnam's history goes beyond the recent war years. Explore pagodas, palaces, temples & forts!
'Why visit Vietnam' is hopefully not something you ever need to ponder over again. Travelling in Vietnam is a breeze, and the food is unbeatable. The country can be visited all year round and you can choose the best time to visit thanks to our guide. We've got you covered for your visit to Vietnam, so click on Plan Your Trip and lets get those travel bugs going.
helping you travel your way
We provide a helping hand to independent travellers who need assistance with planning and booking their trip. The primary goal is to turn your dream holiday into reality.
YOU MIGHT ALSO LIKE
LEAVE A REPLY