Vietnam with Kids
Traversing through Vietnam with kids is not just a breeze for parents, but also makes for a great holiday for the children if you plan your trip well.
Vietnamese love kids, showering them with attention and welcoming them anywhere- from hotels and restaurants to beaches and public spaces. While in Vietnam, our travel scouts have met several European families with children as young as five, all having a good time.
Here are 5 reasons that prove why you should take your family to Vietnam for a trip full of adventure, relaxation and learning opportunities: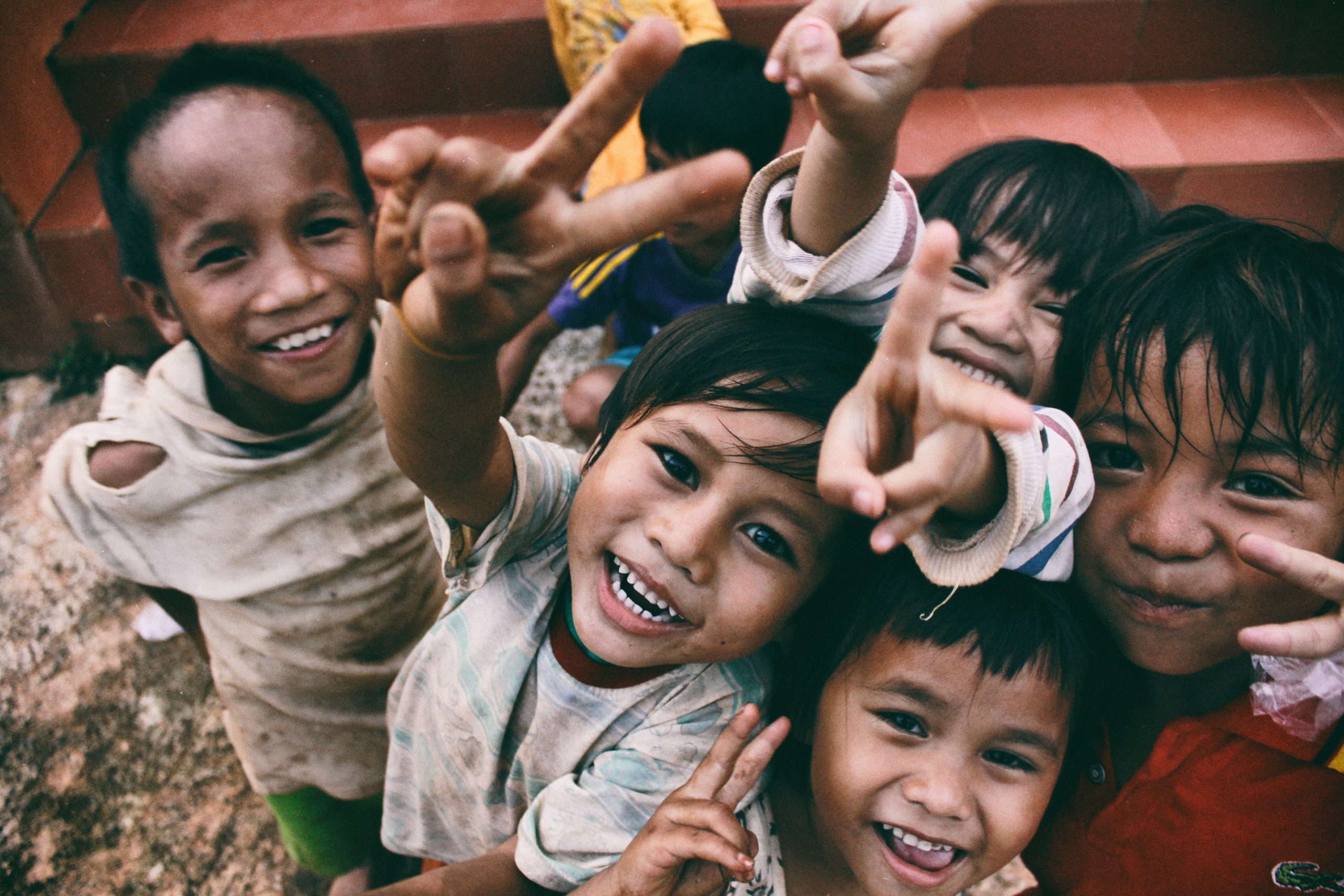 Vietnam has something to offer to all age groups. Hence, making it a perfect destination for a family holiday with kids.
1. Family friendly hotels
Almost every hotel welcomes families with children warmly. Rooms with one double and one single bed, two double beds or even one double and two separate single beds are available in many hotels and if not, an extra bed can always be added.
There are also many hotels with connecting rooms, to give your adolescents their 'me time' while still under measured supervision. The breakfast in most 3 and 5 star hotels offer continental and Vietnamese breakfast so even picky eaters are satisfied.
And the best part: outside of hotels in Hanoi and Ho Chi Minh City, hotels with pools are easily affordable so the kids can get a splash or two in whenever boredom sinks in. Residing in quiet neighbourhoods or the countryside rather than the cities of hustle and bustle is also a possibility.
There are plenty of hotels and resorts in Vietnam that warmly welcomes families with children. With activities, food options and a pool, they are sure to keep your younger ones entertained.
2. Experiences
With its richness in nature and landscapes, Vietnam is bursting with great outdoor experiences to offer. Cruising through Halong Bay or Mekong Delta, cycling in the countryside of Hoi An or Ninh Binh, kayaking in Phong Nha or Cat Ba, snorkeling in Nha Trang, Hoi An or Phu Quoc – there is so much you can do with kids.
Apart from the adventures you can go on, there is also so much historical wonder to be found around every corner. Learn how the Vietnamese hid from the American soldiers in an underground tunnel system at the Cu Chi Tunnels, or about Buddhism and other beliefs in the numerous temples and pagodas all over the country. Learn about tribes and how they live in Sapa and the mountains in the north.
There are also several workshops you could join: lantern making, cooking classes, traditional batik dyeing workshops in Sapa, farming, fishing or even conical hat making- all of which makes holidaying in Vietnam with kids a delightful experience. Last but not least, the entertainment programs: Ho Chi Minh City, Hoi An and Hanoi have great cultural shows with acrobatics, traditional art forms (like the water puppet shows) and stories about history and village life.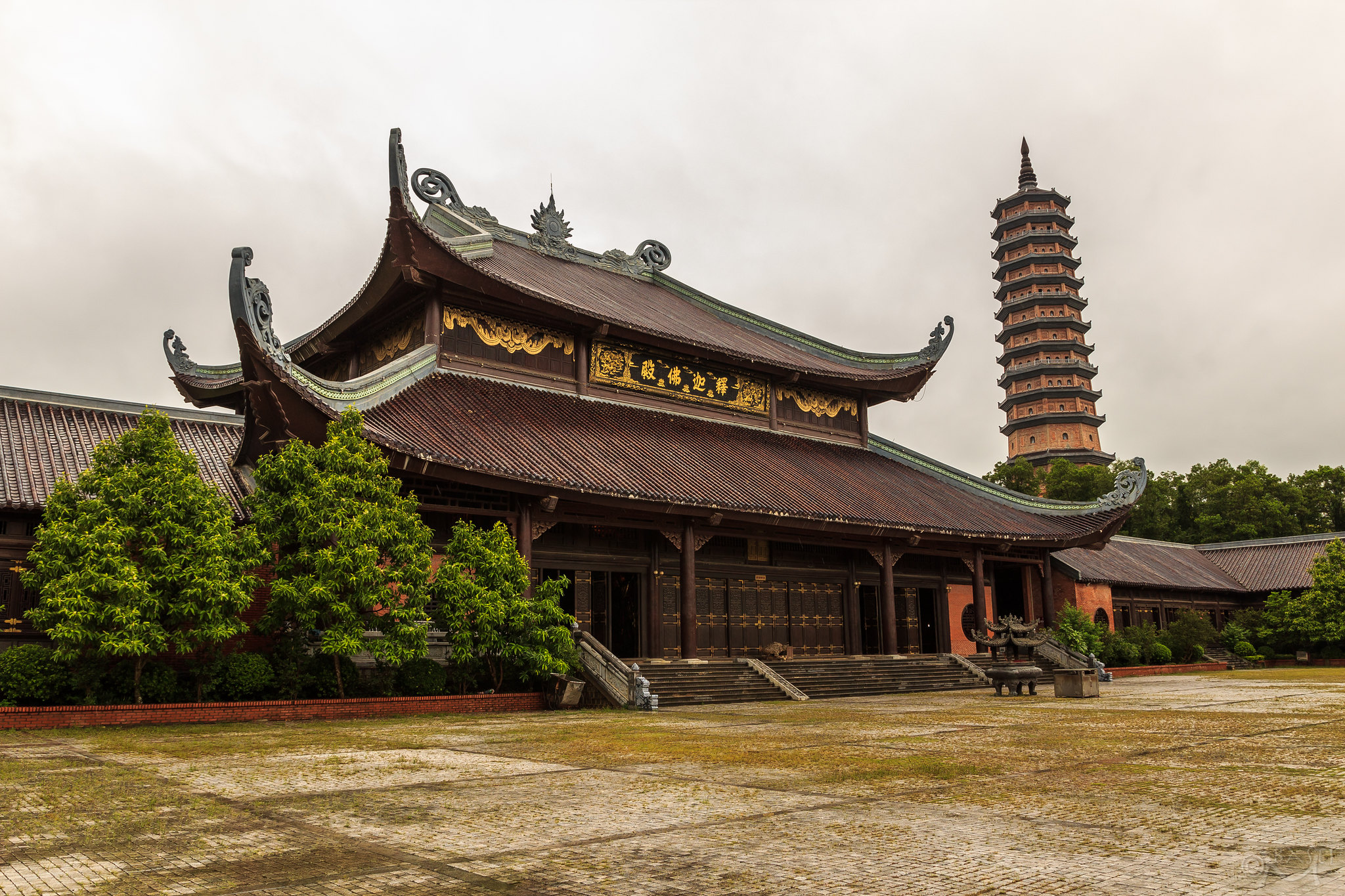 Visit spectacular pagodas to learn about Buddhism and other beliefs or join fun workshops like lantern making that kids would really enjoy.
3. Food
This is probably an important question most parents would worry about: is travelling to Vietnam with kids a good idea when it comes to food? Rest assured, Vietnamese food is flavorful, not spicy, and is an experience even your kids can partake in. More than spices, the cuisine emphasizes fresh herbs and light seasoning. Kids usually love the various noodle soups as they are fun to eat and quell any signs of hunger.
Learning to eat with chopsticks can as fun as it is challenging, though there is an important point to note: the use of chopsticks is a part of Vietnamese tradition and culture, and playing with chopsticks or using them for fun is seen as an offence.
Hot pots and table barbecues are also a great dinner plan to make learning about foreign food fun. If you travel into the countryside on a guided tour, the family can learn all about rice farming as well as how important vegetables and herbs are for Vietnamese cuisine.
Vietnam has a fair share of restaurants with continental cuisine, and probably the widest varieties of fruits you have ever seen. This gives you a viable backup in the event that your children don't take to the local cuisine.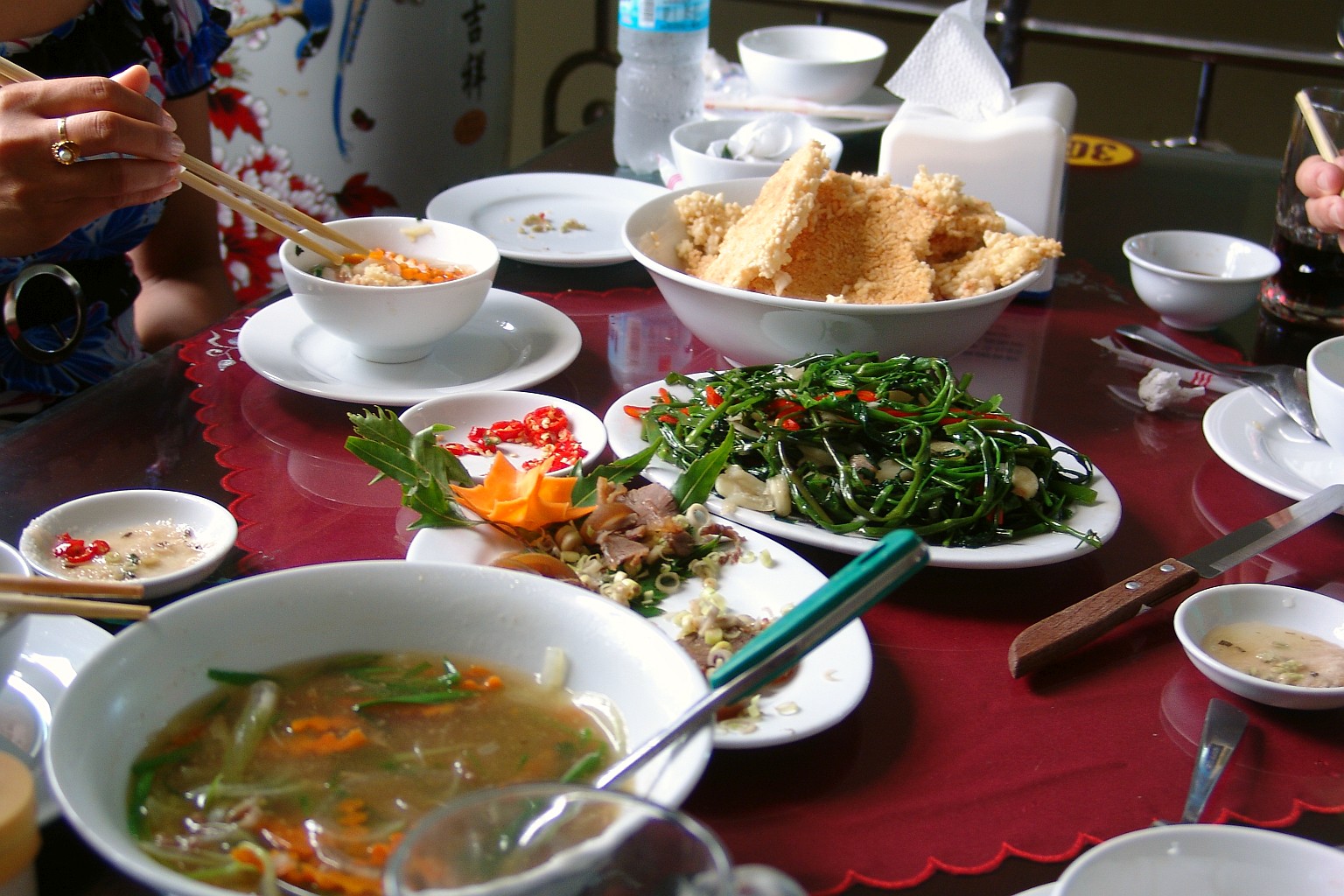 The Vietnamese cuisine emphasises fresh herbs and light seasoning which is suitable for kids.
4. Travel
You have a range of options catering to every budget when it comes to travelling in Vietnam. If well planned, they can make travelling from point A to B very simple and stress-free. Flights are cheap and not too long in duration. Car services are also available but the distances between worthwhile destinations and main tourist spots are long, making the journey exhausting in many cases.
Overnight trains and buses are fairly comfy and can be exciting for kids. The trains have sleeper bunks, and lockable cabins ensure safety. The children sleep through the night, and wake up well-rested in a new destination.
Taxis are easily available in cities, so sightseeing can be managed even without a fixed tour. You can also easily arrange for an English-speaking guide. However, be aware that car seats for children are not common as it isn't required by law. We can try organising it for you if you choose to plan your trip with us. However, we can't make any promises.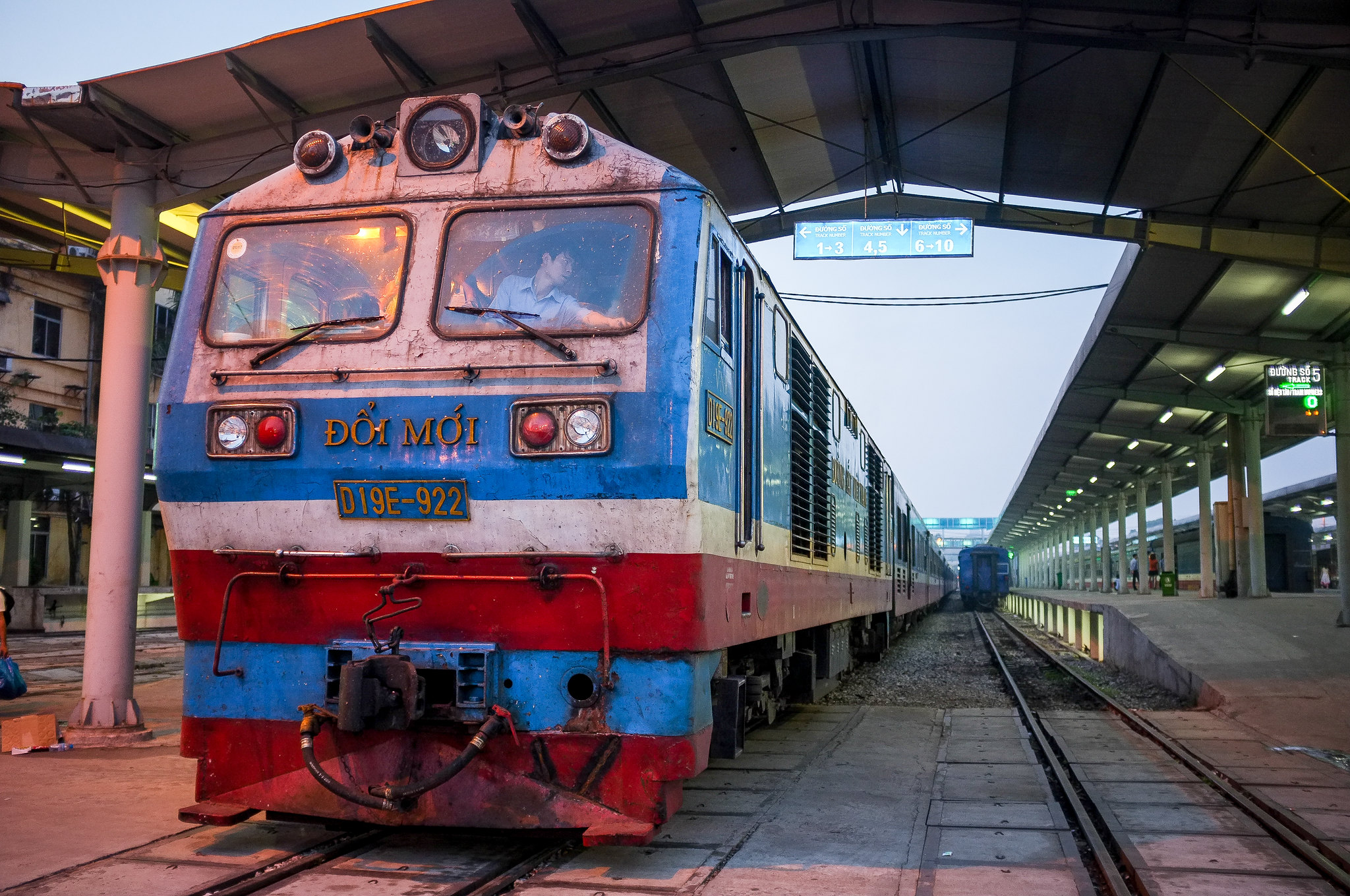 Travelling by trains in Vietnam is an exciting experience for kids and is also very comfortable.
5. People
Finally, the people of Vietnam are extremely friendly and open-minded towards families with children. Familial bonds form the centre of their lives, and it is second nature for them to care for children. Vietnamese women are warm and often go out of their way to help families with kids. Additionally, the staff at hotels and restaurants are mostly female.
Some homestays or small hotels have the family staying in-house too, with a high likelihood that there are children in those families as well. This gives your children will have some local company to play with.
We must mention, travelling to Vietnam with kids naturally calls for certain safety precautions to be taken. Traffic safety is something to keep in mind at all times. While at beaches, be alert for riptides and strong currents; some beaches even have warning flags put up.
Baby supplies are available in major cities for babies and toddlers, as are hospitals with good standards of service, but they disappear further into the countryside. Make sure to carry sunscreen and loads of mosquito repellent for your tots.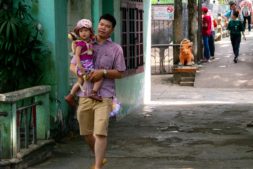 Vietnam is very family oriented and hence the people of Vietnam are extremely friendly towards tourists with children.
There are no mandatory vaccinations required to enter Vietnam, however, typhoid, diphtheria and hepatitis A vaccinations are recommended. We're hoping you've now realized travelling to Vietnam with kids is indisputably a good idea. For any other doubts, just click on 'Plan Your Trip' and let us help you out.
helping you travel your way
We provide a helping hand to independent travellers who need assistance with planning and booking their trip. The primary goal is to turn your dream holiday into reality.
YOU MIGHT ALSO LIKE
LEAVE A REPLY