Cost of Travel in Vietnam 
'How much is the cost of travel in Vietnam' is definitely a question you need to ask yourself if you have a trip in mind. Vietnam is equipped to cater to a diverse range of tourists. And, the cost of travel in Vietnam varies greatly depending on your budget and the sights you want to see.
The good news is, Vietnam holds a little something for everyone, from a solo backpacker to a family looking for luxury. Food is available around every corner, and a surplus of intercity transport leaves all your options open. Read through our guide on the cost of travel in Vietnam to have all your bases covered.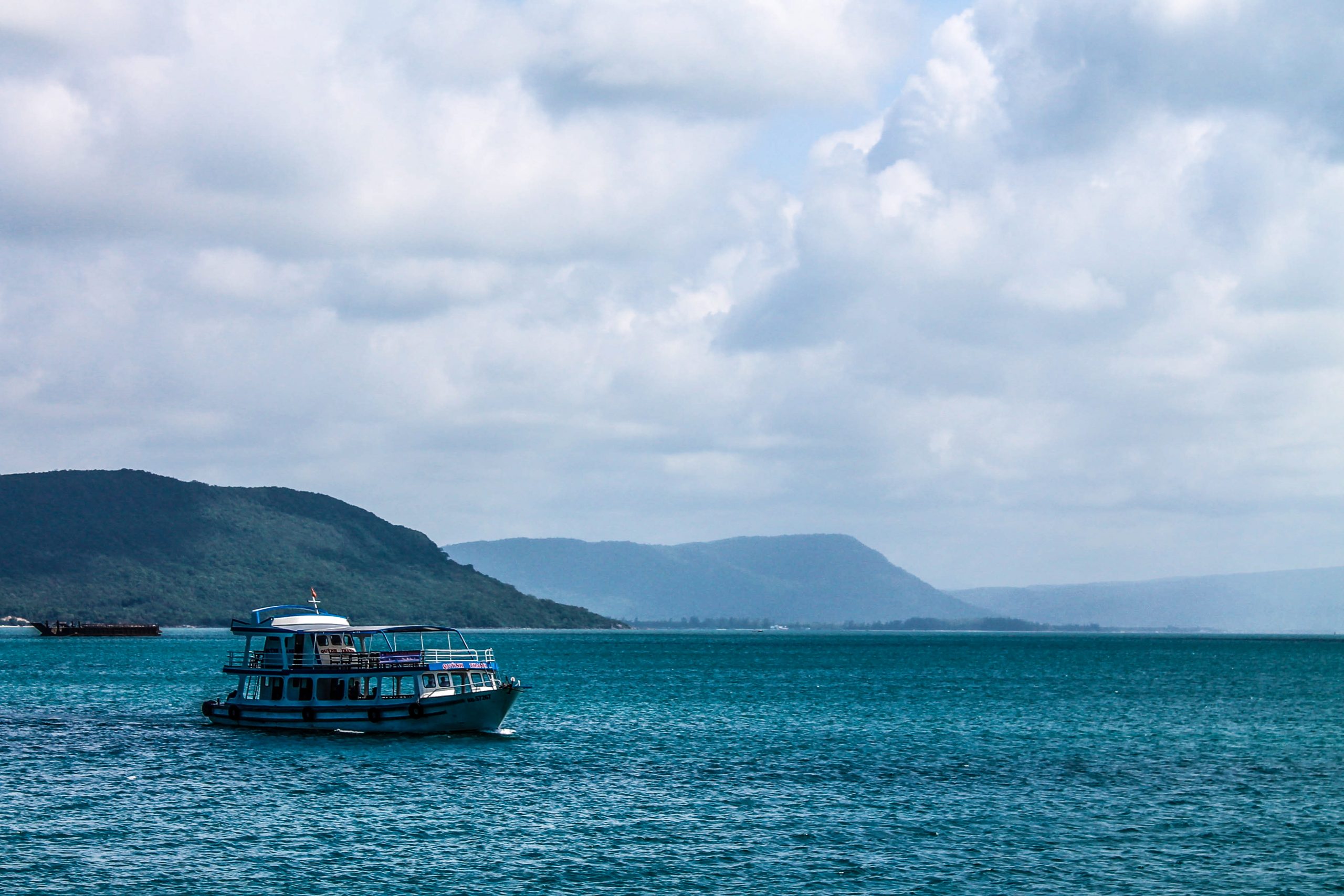 The cost of travel in Vietnam caters to every kind of budget. Whether its a solo backpacker or a family looking for luxury, Vietnam holds something for everyone.
Accommodation
For backpackers and people travelling on a minimum budget, Vietnam has plenty of hostels dotted all around. The standards are good due to high competition. Guesthouses on the cheaper end are available, but we do not recommend them. The standards and service will not meet the mark in most cases. Dormitories charge from $7 to $15, and offer fairly good accommodation.
If you're the kind of traveller who prefers a private room with good standards and equally good service, expect to be charged no less than $30 for a private room. If you have this kind of budget that allows for flexibility, you have the option of homestays, guesthouses and simple hotels. Swimming pools and fancy rooms won't always be an option, but the rooms are clean and comfortable, and are priced at between $30 and $60 a night.
If you can occasionally spend upto $80, you can get great rooms at guesthouses and boutique-style hotels often with pools.
Hotels with swimming pools, and boutique hotels with their own character and charm are available for those of you travelling on a comfortable budget desiring a dash of luxury. These are generally in great locations, close to the nearest tourist attractions, and offering great services as well. You'll be expected to spend from $80 to $130 to avail of a facility like this. Every destination in Vietnam has at least one resort catering to the luxury travellers, and surprisingly, several are available in destinations that are off the beaten path. In this category, the options are endless, spoiling luxury travelers for choice.
Irrespective of your budget, one thing is certain, there will never be a lack in services as in Vietnam, the guest is the King! Take your pick and click on Plan Your Trip to let us do the hard work for you.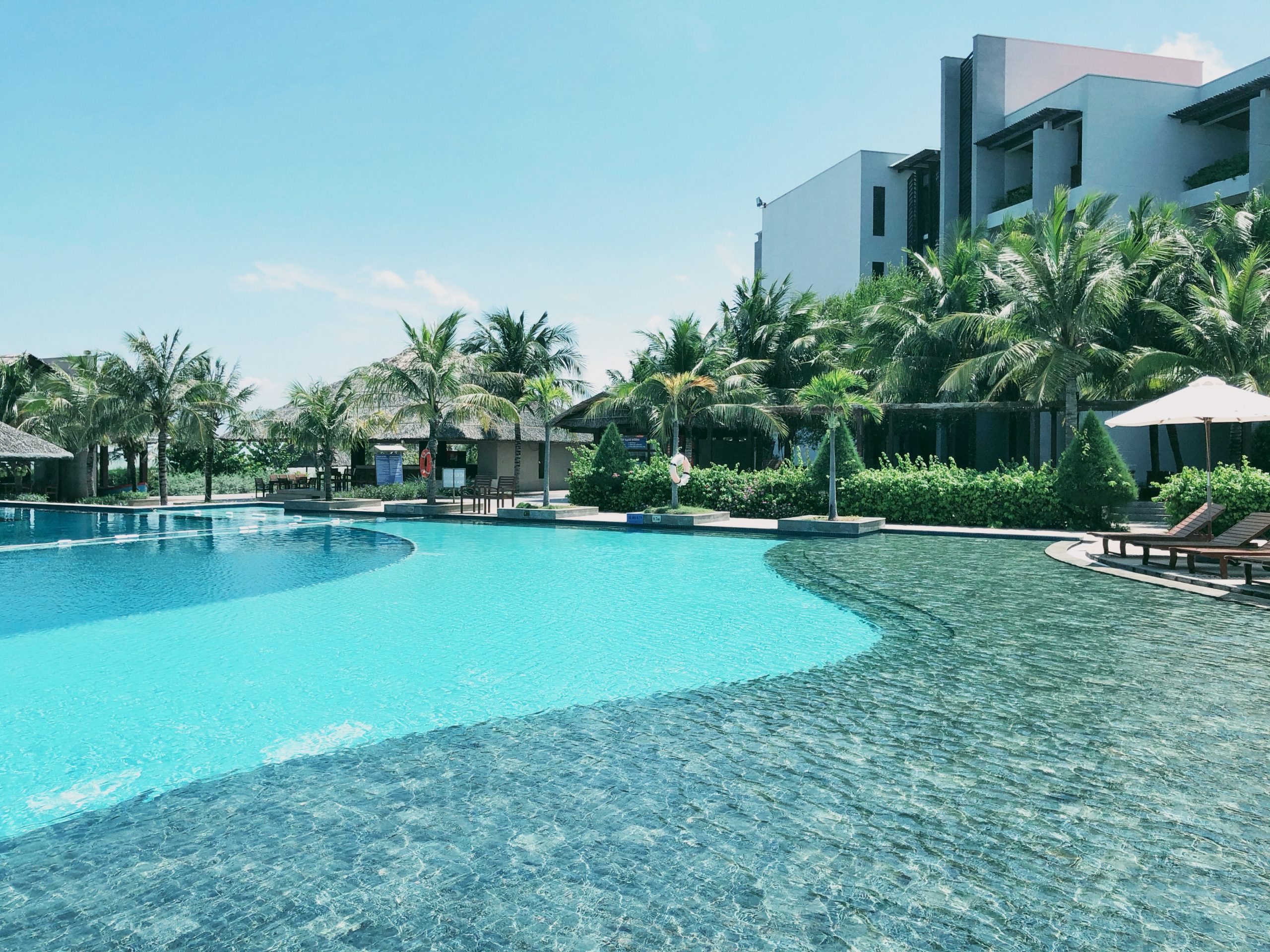 There are a number of beautiful hotels that come with a dash of luxury for travelers on a budget. Hostels for backpackers and resorts for the luxury travelers can also be easily found.
Monuments and activity rates
Vietnam has a rich history, and cities like Hue and Hoi An are a history buff's paradise. Additionally, each region is replete with activities and things to do. Monuments don't charge very exorbitant entry fees, activities are priced fair.
Specific prices for major tourist attractions are:
The War Remnants Museum (Ho Chi Minh City) – VND 4,000 ($1.75)
Entry to the ancient town of Hoi An – VND 120,000 ($5)
Vietnam Museum Of Ethnology (Hanoi) – VND 40,000 ($1.75)
The famous Cu Chi Tunnels tours start at $25 for half a day, including the charges for entry, a guide and transportation for a group. If you have plans of snorkeling at Nha Trang or Hoi An, a little more than $18 should suffice for the entire day, including lunch and gear.
Further north, a trek in Sapa will be $40 to $100 for a one-day and two-day trek respectively, that start and end in Sapa itself. Hanoi and Ho Chi Minh City are famous for their mouth-watering street food, and offer Street Food Tours that start at $25.
You also have the option of a tour guide, for which you will have to pay anything from $50 onwards for a single day, depending on the activity and length of the excursion. Vietnam doesn't have a fixed price to hire a guide, as you are mostly quoted a certain amount for each excursion, and prices are then finalized depending on the language required.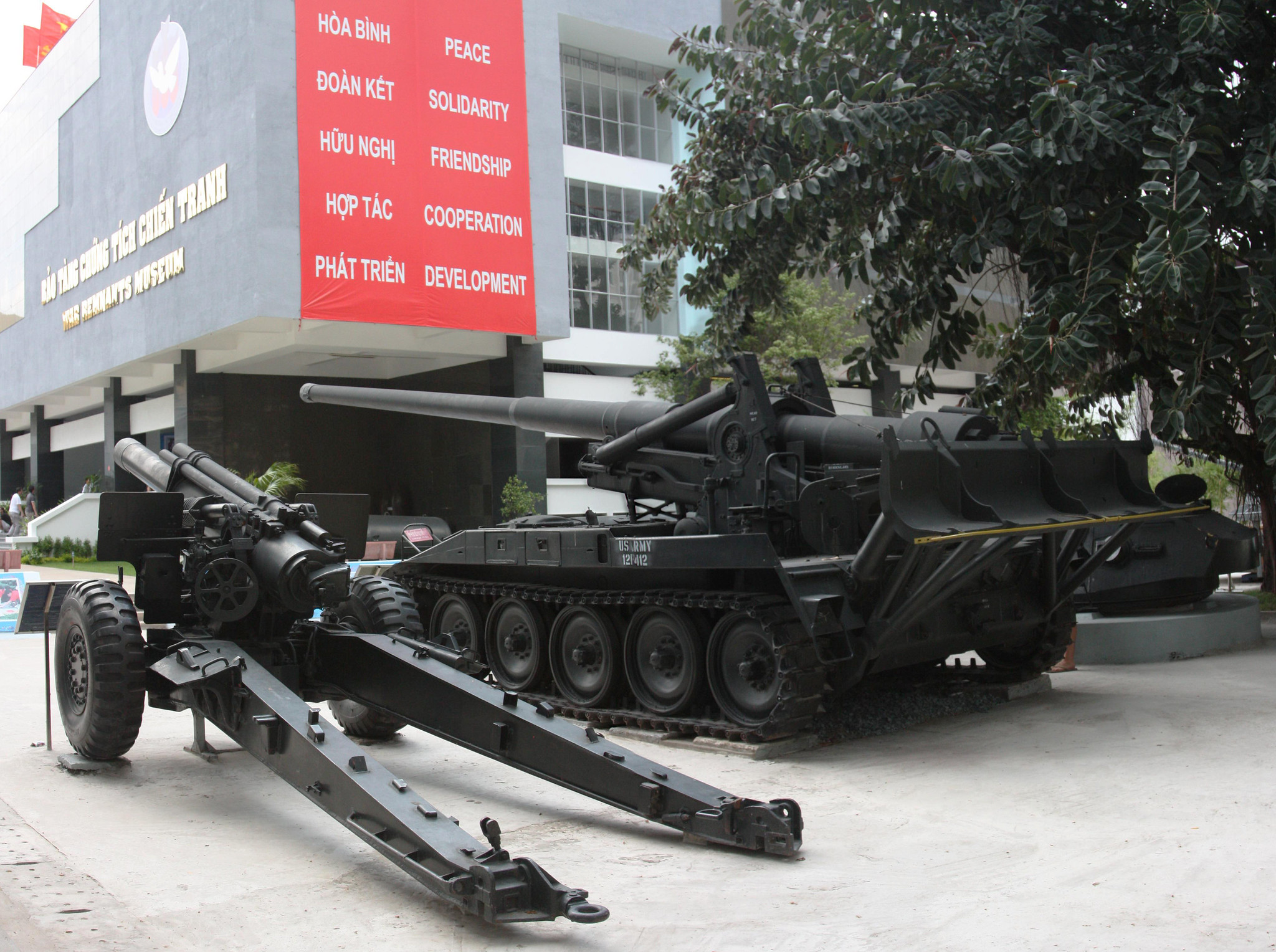 Having a rich history, Vietnam tends to attract all the history buffs. Take a walk down history lane by visiting the museums in this country.
Internal transport cost + best modes of transport
In Vietnam's cities, tourists use taxis and motorbike taxis. The two public taxi brands that we recommend are Vinasun and Mai Linh (green cars or white cars with green red lines). Other taxis may refuse to go by the meter, and are sometimes involved in tourist scams. The fixed starting fee is VND 10,000-12,000 depending on the location. Every additional kilometer is VND 14,000, so the cost for travelling 5 kms will be around VND 68,000 ($3). However, prices will always change depending on the company, and additional costs such as airport parking or tolls.
We also highly recommend availing of ride-hailing company Grab (aka Vietnam's Uber); it enables people to book cars or motorbike taxis with ease via an app. You will avoid unnecessary disputes over use of the meter as the cost of the trip is mentioned at the start of the drive. Prices start from VND 15,000 for short distances on the bike and VND 22,000 for cars, depending on traffic and ride demand.
Grab bikes will give you a helmet, which is a legal requirement in Vietnamese traffic. In smaller towns like Hoi An, Ninh Binh or Phong Nha you can simply rent a bicycle, in Hoi An, hotels give it for free. Don't expect helmets though, and be alert for the ever-chaotic traffic.
If you use a mix of taxi hire on the street, Grab services, bicycling and walking, you should spend an average of $10- $15 a day, keeping your daily cost of travel in Vietnam to a minimum. The most convenient would be to hire a car for the entire stay in one city, if your budget allows for it. However, we think that is a waste of money in many cities where everything is within walking distance and taxis are super easy to hire. There are options to keep your cost of travel in Vietnam to a minimum, and we suggest you explore all of them, or simply click on 'Plan Your Trip' and let us help you instead.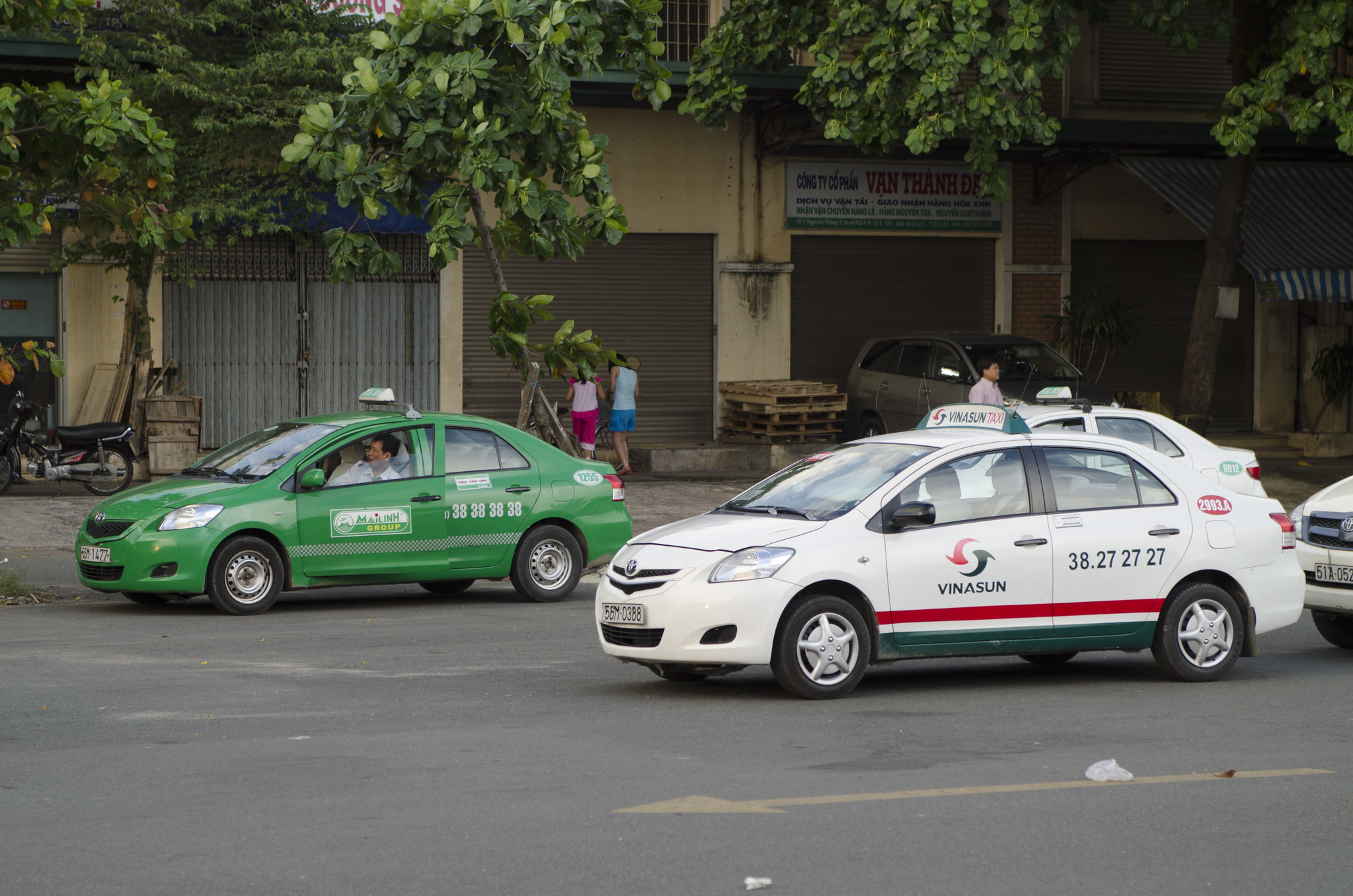 Taxis and motorbike taxis are easily available and apart from that you can even hire your own car.
Inter-city traveling
In recent years, several new cheap airlines have popped up in Vietnam, resulting in an immense drop in air fares. You can get a domestic flight for as cheap at $35 if you book early enough; this causes most people to opt for flights over train journeys. However, trains in Vietnam are mostly super comfortable, affordable, and save you a night's hotel stay. Hence, we recommend using both- flights and trains. Furthermore, it's a great way to connect with the friendly locals and know their ways of getting around. Train tickets in the comfortable 1st class compartments start at $35.
For the backpackers, the ideal mode of transportation would be a bus. It is the cheapest way to travel, and the routes run across the country. Vietnam has many bus services and they all differ in quality, meaning backpackers with a slightly higher budget can opt to travel cheap, yet comfortable.
Tickets for an overnight bus with sleeping beds are from $15 onwards. But, we only recommend this if you are on a very small budget and don't mind compromising on comfort to lower your daily cost of travel in Vietnam. The beds are short, the toilets on the bus aren't the best and the drivers are often rude. You can also use a combination of trains and buses depending on your budget.
The best option for travellers on a comfortable budget covering shorter distances (Hoi An to Hue, Ninh Binh to Hanoi) is to hire a private car. The costs depend on distances and your requirement of an English speaking guide, as the drivers speak zero English. You'll pay a fee starting at $60 per person for a 5-hour drive without a guide. Cars are mostly new models, comfortable and AC-equipped.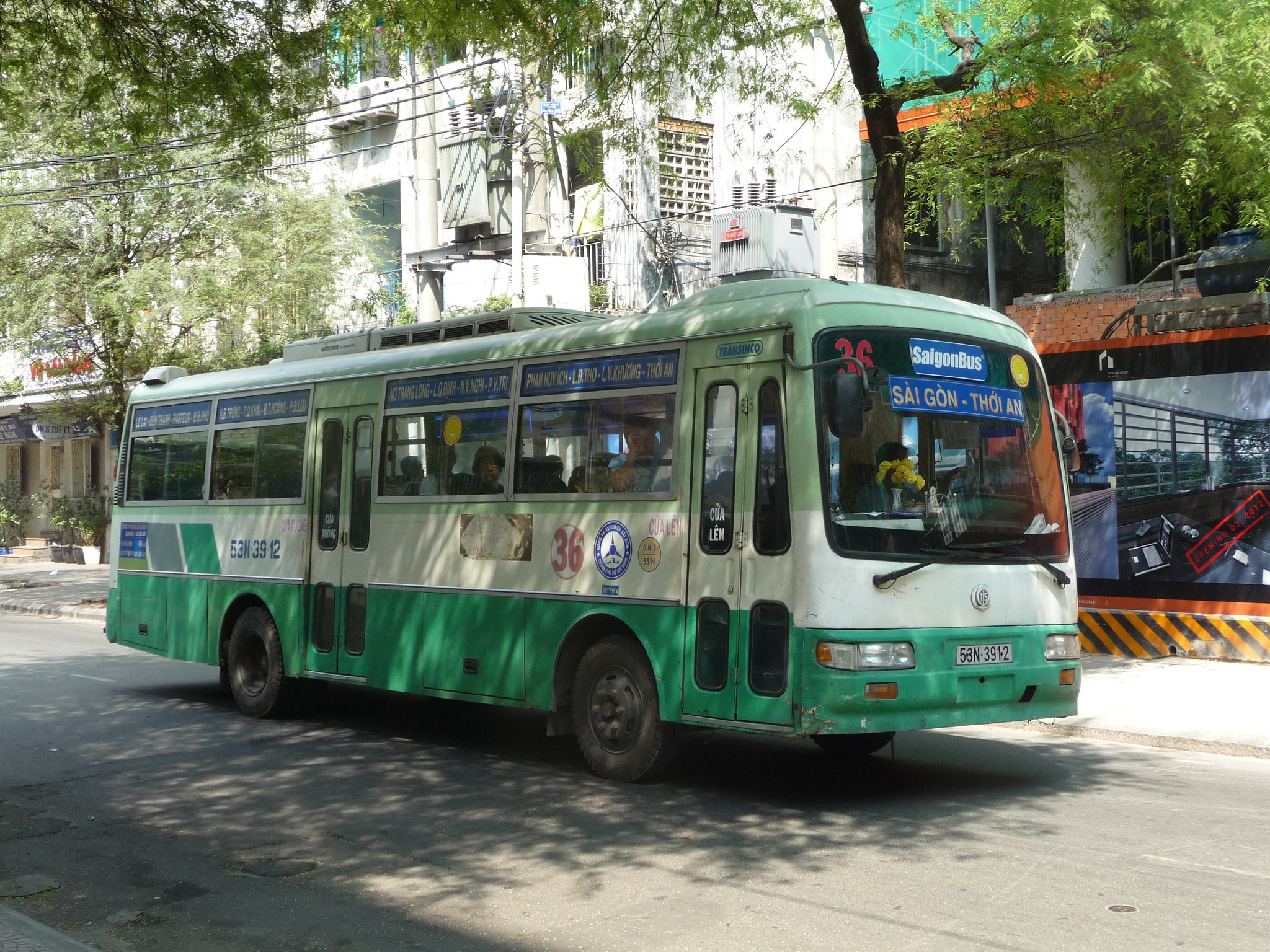 Buses are a great alternative for anyone travelling on a tight budget.
Food and beverage
Going to Vietnam and not experiencing the food is nothing short of a travesty! Vietnam has one of the best street food scenes in the world. The food is flavourful with a restriction on spice, which means anyone can give it a try. The Vietnamese also pay a lot of attention to hygiene for the most part, and most dishes are cooked for many hours.
There's always an availability of restaurants for travellers hesitant to try out the street food. Though, you will always pay more for western dishes than for local Vietnamese cuisine. Soups like Pho are the cheapest and are available any time of the day for $1 onwards, and for even less in smaller towns.
The average cost of a meal in Vietnam varies but remains affordable- you can spend anywhere between $2 (a dish and beverage) to $50 for a meal in Vietnam. The famous Vietnamese coffee costs $1, while juices and smoothies are for $1.50. Cans of local Vietnamese beer cost $1 but the local bia hoi (fresh beer), mostly available in north Vietnam, only costs – wait for it- $0.25 a cup! Expect to shell out at least $4 dollars for a cocktail, as they are crafted only due to tourist demand.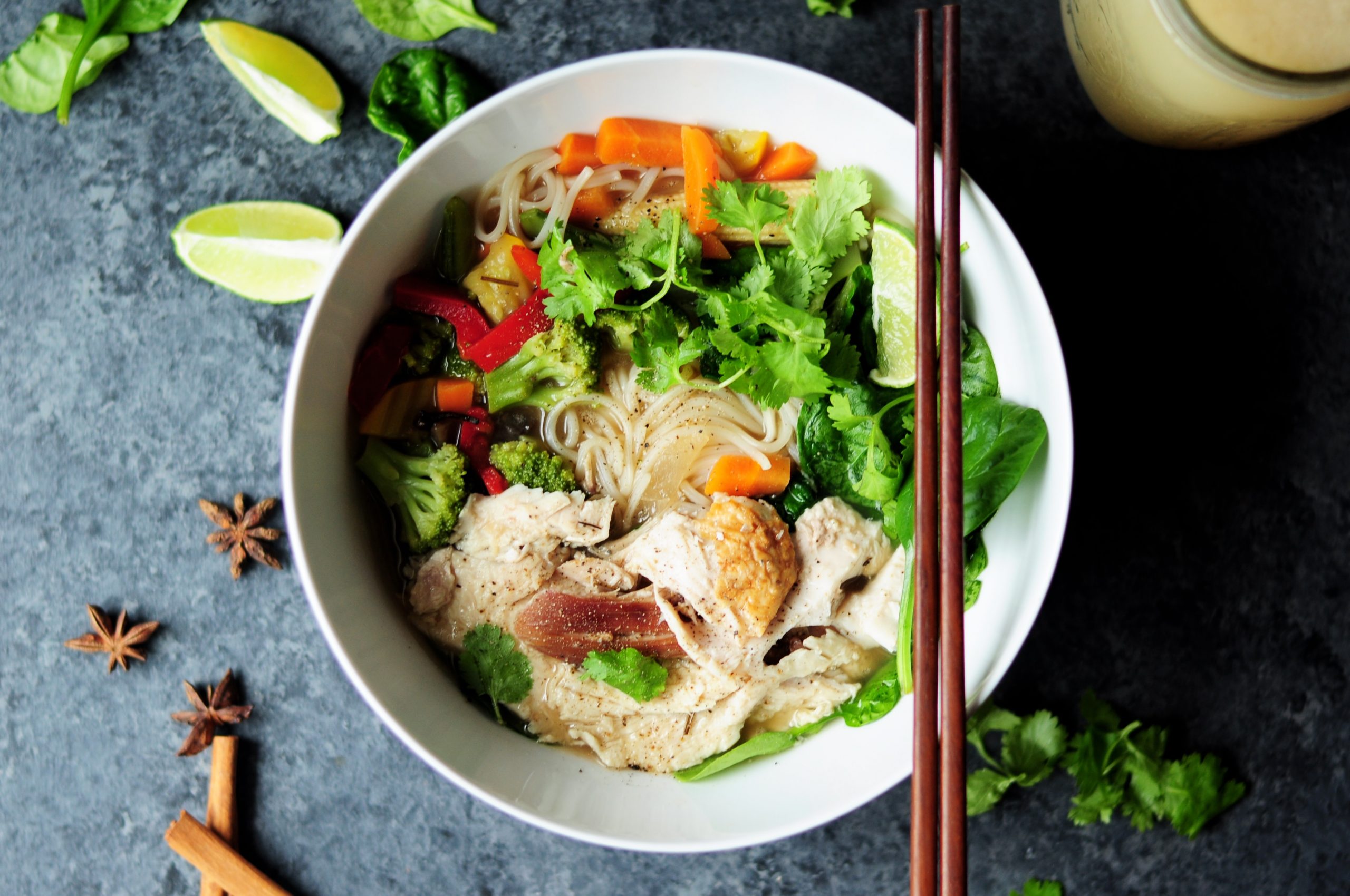 Food in Vietnam is an unmissable experience. The local Vietnamese cuisine is a must try, cheap and easily available in every part of the country.
Shopping
Vietnam is a shoppers paradise. The country produces a lot of garments, especially for well-known sports brands like The North Face, Nike and Adidas. There's cheap, counterfeit products to buy all over the country. Many producers learn techniques at original factories before starting their own productions. As a result, the quality is quite good.
You can get clothes made from scratch with amazing quality and good prices in Hoi An, the city of tailors. A suit (pants and a blazer) wouldn't cost more than $70, depending on the fabric. A tailor-made dress would cost around $30. You can also buy local handicrafts and art in most cities. The tribal handicrafts from Sapa are not just great souvenirs, but also support preservation of tribal heritage.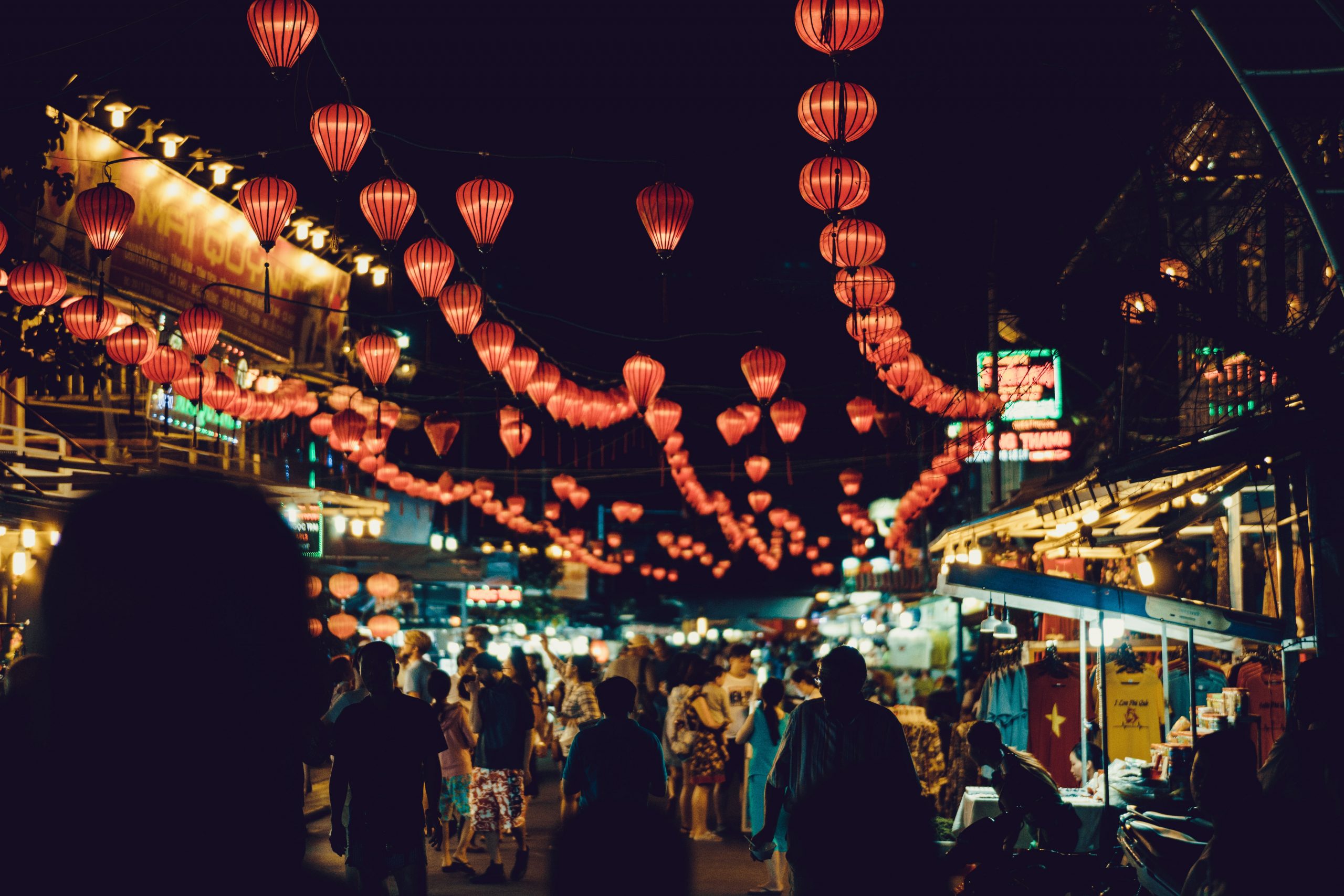 It's safe to call Vietnam a shoppers paradise. Local markets will give you an authentic shopping experience, having cheap and good quality products.
Estimate for a 15-day budget for a trip
Based off of the experience of our Travel Scouts and the information we have gathered, we have provided a budget estimate for 2 weeks in Vietnam. This can be applied for a trip from North to South Vietnam or vice versa.
Backpackers
For backpackers and solo travellers on a budget, an estimate of USD $900 is enough, provided your accommodation stays restricted to dorms. You can travel by flight and train, enjoying a mix of street food and local restaurants. This also gives you some leeway for drinks. Activities would involve few important monuments and group activities.
A recommended experience is Castaway Islands at Halong bay; a 3 day/2 night stay on a gorgeous island at USD $229 inclusive of accommodation, meals and few activities. It is offered by Vietnam Backpacker Hostels, a fairly reliable organisation. We'll be honest, the multi-day cruise and island trip are expensive. You can travel on a much smaller budget by substituting them for a one-day tour, or skipping Halong Bay all together.
However, Halong Bay is the main highlight of many Vietnam trips, and is worth the expense if you really want to experience it.
Comfort budgets
We recommend private rooms in homestays and budget hotels in good locations for two travellers on a budget. Transportation can switch between flights and shared coaches in train rides. In addition, you can take a motorbike taxi ride from Hoi An to Hue if you get adventurous enough. Meals will comprise mostly street food, with a few nice treats enjoyed at local restaurants. That, plus all the entry fees mentioned above, two fun activities and Grab for transport brings your total to USD $1300 per person.
Two travellers on a comfort budget can avail of boutique hotels for accommodation. You can also stick to flights and chauffeured taxis accompanied with a guide. Liberally exploring the activities and excursions brings the cost to USD $1950 per person.
Luxury travellers
Luxury travellers can pamper themselves in unique luxury resorts, and easily afford flights. Private transportation with guides for inter-city travels are another bonus. The best of restaurants can provide for all your meals, bringing the total estimate to USD $3500 per person.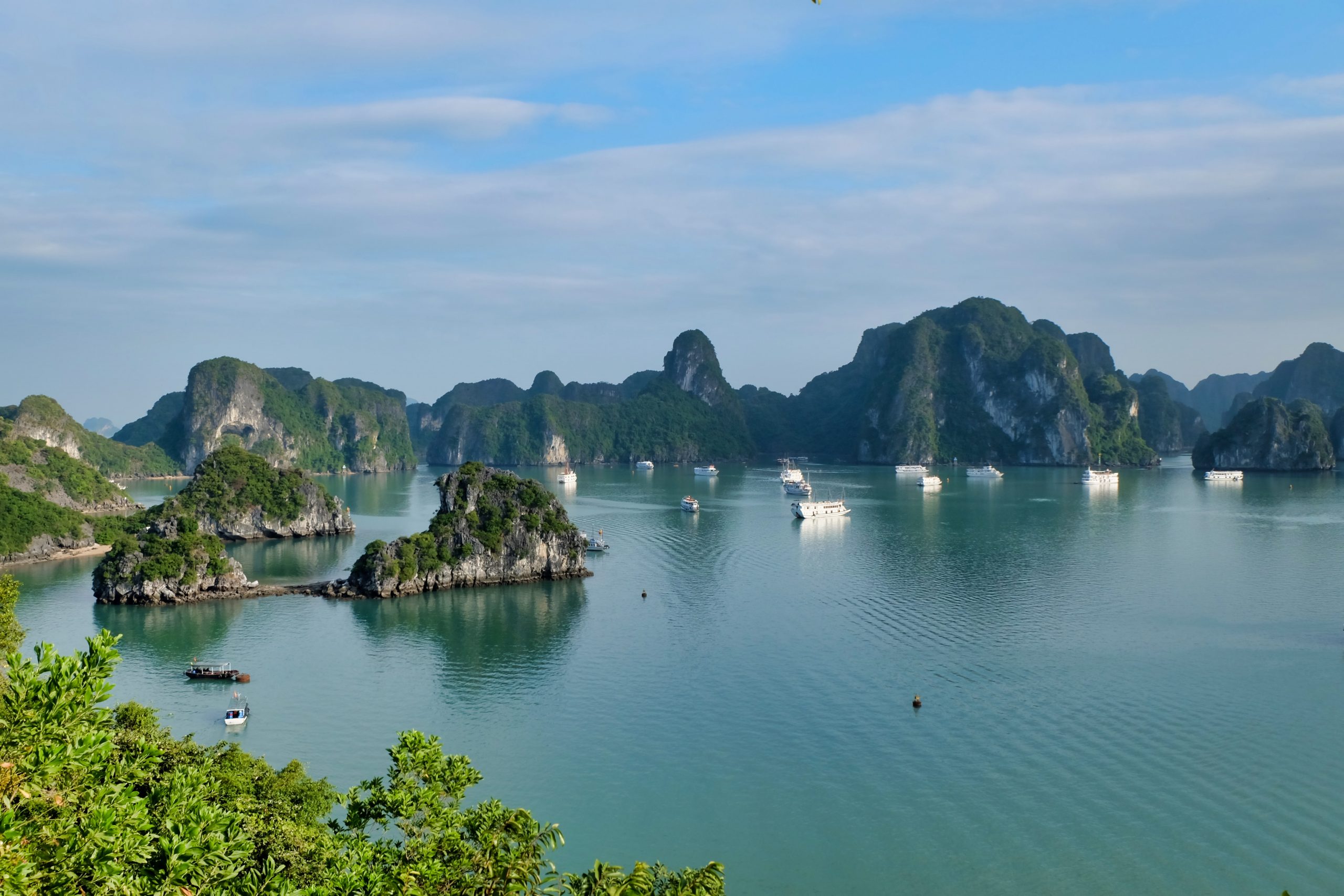 Halong Bay, one of the major attractions of Vietnam is gorgeous to behold but doesn't come cheap. However, it is totally worth the expense.
Vietnam is a friendly, adventurous country and as you've read, quite affordable as well. Alongside navigating the modes of transportation, your cost of travel in Vietnam should now be taken care of. Read our blog post on currency in Vietnam to get a better understanding of monetary transactions in Vietnam. And go ahead and click on 'Plan Your Trip' to start your holiday planning now.
helping you travel your way
We provide a helping hand to independent travellers who need assistance with planning and booking their trip. The primary goal is to turn your dream holiday into reality.
YOU MIGHT ALSO LIKE
LEAVE A REPLY