Cambodia Visa for Indians
Find yourself wondering how to acquire a Cambodia Visa for Indians? We have every answer. Both nations of Southeast Asia, Cambodia and India share interesting similarities and are yet stunning in their uniqueness.
Trace similarities in its Hindu temple ruins, then tantalize your taste buds with their unique cuisine. Acquiring a Cambodia Visa for Indians is a breeze, and we have all the help you need. Read on to know more.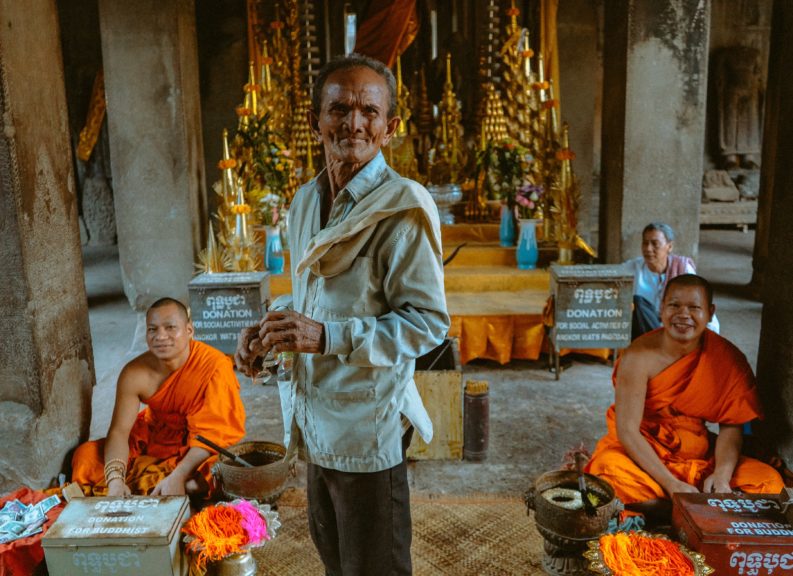 The visa procedure of Cambodia makes it easy for Indians to experience their culture in person.
Cambodia e-Visa for Indians
Indians are eligible to apply for the Cambodia e-Visa from April 2016. A time-saving and breezy procedure, obtaining a Cambodia e-Visa for Indians is effortless. Simply fill in an online application form, pay your fee with a debit or credit card, and wait for a few days. You can enter Cambodia within 90 days of the visa being issued. It grants you a single entry into Cambodia, where you can stay for a period of 30 days. You will get your e-Visa within 3 to 4 business days. This official site is a portal to apply for the Cambodia e-Visa for Indian passport holders.
Make sure you bring your e-Visa with you when you arrive, to show to the authorities. E-Visa is comparatively more expensive (an additional fee is levied for procuring an e-visa) as opposed to a Visa on arrival which is ideally recommended in terms of convenience as well as the cost.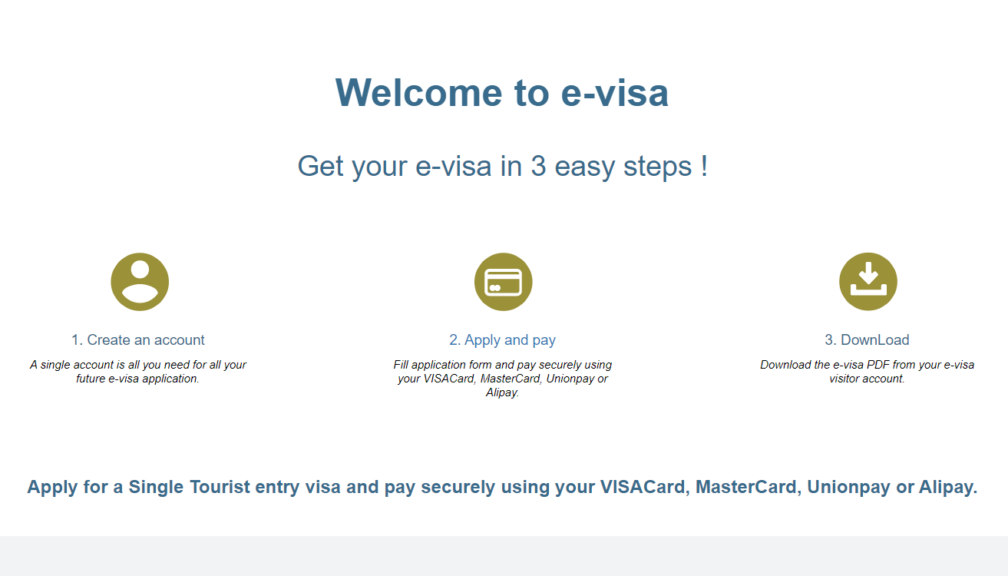 The e-Visa for Cambodia is an easy three-step process.
Cambodia Visa on Arrival for Indians
Indians can also opt for a visa on arrival. Obtaining a Cambodia visa on arrival for Indian passport holders is just as effortless. You can obtain a Cambodia visa on arrival for Indian citizens at the international airports of Phnom Penh, Siem Reap or Sihanoukville. It is also available at the land ports of Poi Pet, Cham Yeam, Bavet and Tropaeng Kreal Border Post. This process can take from 15 minutes to an hour, depending on the queue. In peak season (January, June, July, August), it could easily exceed an hour as well. Like the e-Visa, it entitles you to a maximum stay of 30 days.
Documents required for a Cambodia Visa on Arrival for Indians
Filled visa application form (available upon arrival).

A passport with at least 6 months validity from the date of arrival in Cambodia. There should also be at least 2 unused pages in it for exit and entry stamps.

Two recent passport-sized photos, of the size 4 x 6 centimetres. (USD $2 charge if you don't have)

USD $30 (INR 2,270) in cash- this is the fee to be paid for a visa on arrival
The following documents are not must-haves, but we recommend you carry them nonetheless-
A copy of the confirmed return flight tickets. However, if the applicant intends to come by road, he/she should have a cover letter. This letter must mention the visa for the next country, which can be Vietnam or Thailand. (Note- there is no option of Visa on Arrival in Thailand when travelling by road from Cambodia. However, if a visa is already acquired or not required – many nationalities are visa exempt – the applicant can enter the border via the Aranyaprophet Checkpoint.

A copy of credit card statements or bank statements that serves as a proof to survive the expenses in Cambodia. OR USD $500 (INR 37,889) in cash to show that you can manage expenses for at least 15 days.

A copy of the hotel accommodation.

Don't wait any longer- get that passport stamped and Cambodian visa issued!
Visa Extension for Indians in Cambodia
Once you have acquired a Visa for Cambodia, you are eligible for a 30 day stay there. You can apply for a visa renewal and extension if you intend on staying for longer, but only once. The extension grants you an extended stay of 30 days. We recommend renewing your Cambodia visa ahead of your visa expiry date, at least a week in advance. The renewal process may take up to 3 to 5 business days.
There are 2 ways to extend a Cambodia visa for Indians. You can go to the Department of Immigration in Phnom Penh and apply there. Or, you can approach a licensed travel agency there, who will charge you for the same and do the work for you. It is illegal to stay beyond the validity of your visa in Cambodia without renewing it. This calls for strict action in the form of paying a hefty fee, being imprisoned or even deportation, and a spot on their blacklist.
However, you can declare it at Cambodia Immigration, and pay a fee of USD $10 (INR 757) for every day you overstay. This legalizes it, but be wary, you can only do this for a maximum of 30 days before you run risks of deportation or being banned.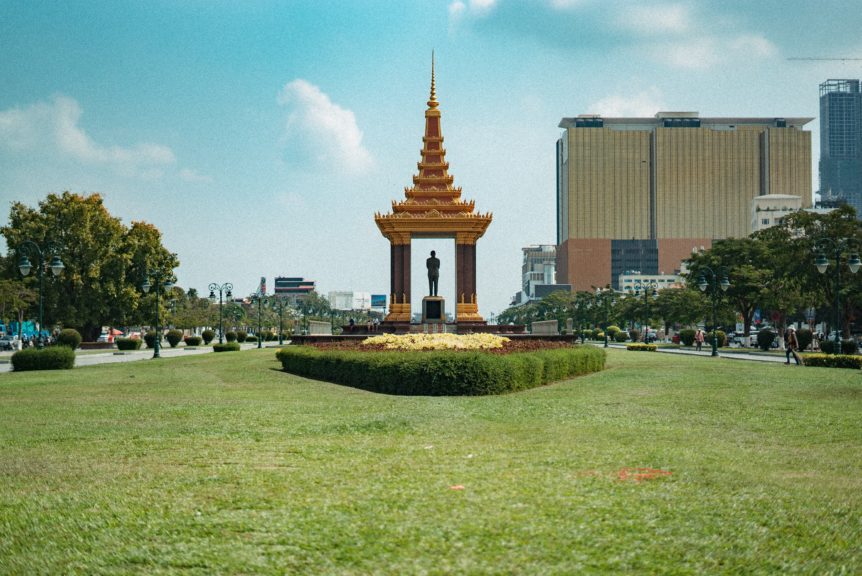 Capital city Phnom Penh is home to the Department of Immigration.
Visa Procedure for Land Border Crossings
As mentioned, you can opt for the Visa on Arrival at land border crossings. You can get the visas just right after exiting the former country and it's the same procedure as at the airports. Another way offered by bus and private transport companies on the way from Thailand to Cambodia is to get a visa at the consulate located close to the border.
You will have to fill out a form on the way to the border, pay the required fee and submit your passport to the guide on board. He will then take it to the consulate. The procedure usually doesn't take too long, but then again it solely depends on the number of passengers. Post this, you exit the country and make your way through Cambodian immigration without having to apply for a visa on arrival. After having your passport stamped and your departure card attached to your passport, you officially enter Cambodia. Doing this without a guide is not something we'd recommend, as the language barrier will make things quite complicated at the consulate.
This process of acquiring a Cambodia visa for Indians is simple, and extremely convenient. It requires pre-booked transportation, either a bus or a car, which we can handle for you. If you are crossing the border on your own, simply opt for the visa on arrival.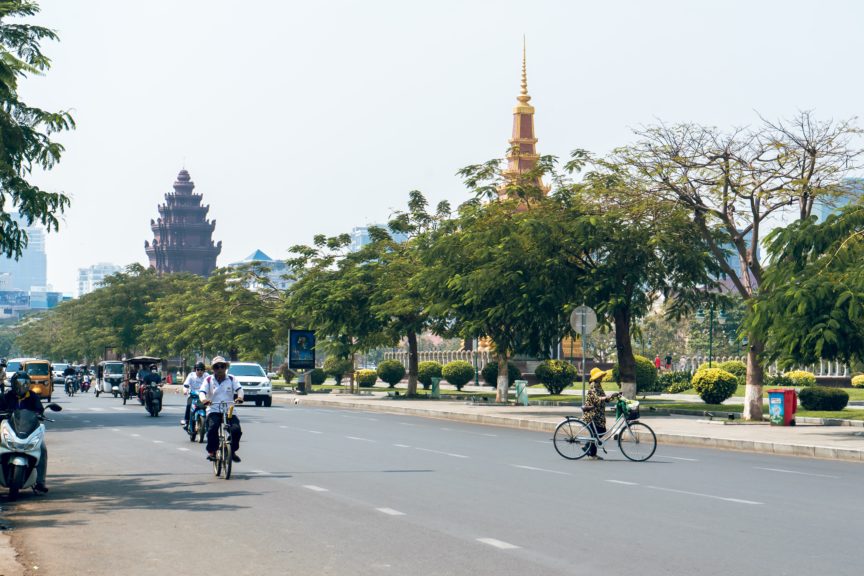 The super simple process of acquiring a Cambodian Visa makes it easy for you to visit this gorgeous country.
Pre-Approved Visa from the Cambodia Consulate
You can also choose to opt for a pre-approved visa acquired from the Consulate of Cambodia. Just ensure you go well in advance so any unforeseen delays don't cost you your trip. The Cambodian Consulate in India is in the capital city of New Delhi.
We hope reading about the effortless process of acquiring a Cambodia Visa for Indian passport holders has inspired you to consider it for your next trip. It is also a great place to take your kids, and spend your May or Diwali break. From your food preferences, to best places to visit, to your ideal itinerary, we can help you with it all. Just hit Plan Your Trip to know more.
helping you travel your way
We provide a helping hand to independent travellers who need assistance with planning and booking their trip. The primary goal is to turn your dream holiday into reality.
YOU MIGHT ALSO LIKE
LEAVE A REPLY